Allen happy to shift roles to improve bullpen
Closer: Relief corps unanimous in 'team-first' approach to Deadline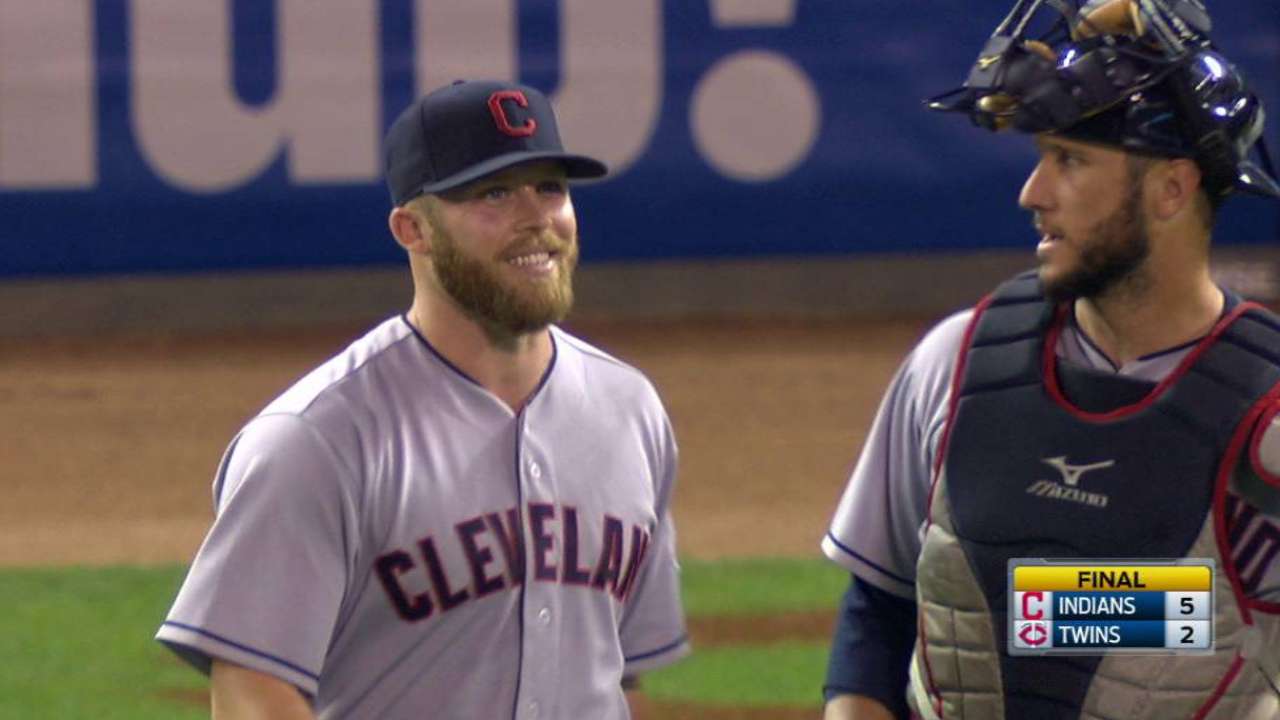 BALTIMORE -- Cody Allen enjoys having the closer label attached to his name within the Indians' bullpen, but that title is not what matters most to the reliever. With Cleveland in first place and aiming for a spot on the October stage, Allen wants his team in the best position possible to make a run.
If that means adding a premier reliever via trade, or even changing roles to accommodate an addition, Allen said he will be open-minded. On Sunday morning, Allen said he has expressed as much in conversations with manager Terry Francona in recent days, as the Aug. 1 non-waiver Trade Deadline looms.
"We've talked numerous times," Allen said. "I've always felt the same way. If we have an opportunity to go get an Aroldis Chapman or a Mark Melancon, or somebody at the back end, then the rest of us will slide back. We'll do what we've got to do to kind of give our bullpen some length, because that makes us a better team.
"If you can get a lot more length out of your bullpen, and keep good arms in the game kind of at all times, then go do that."
With one week to go before the Trade Deadline, bullpen help is Cleveland's primary need. The Indians had talked to the Yankees about Chapman, and at one point were reported to have the best offer on the table, but sources confirmed to MLB.com on Monday that the Cubs and Yankees had reached an agreement on a trade for the closer.
New York will acquire shortstop Gleyber Torres, outfielder Billy McKinney, right-hander Adam Warren and outfielder Rashad Crawford.
Cleveland has also discussed lefty setup man Andrew Miller with the Yankees, and Brewers lefty Will Smith might also be of interest to the Tribe.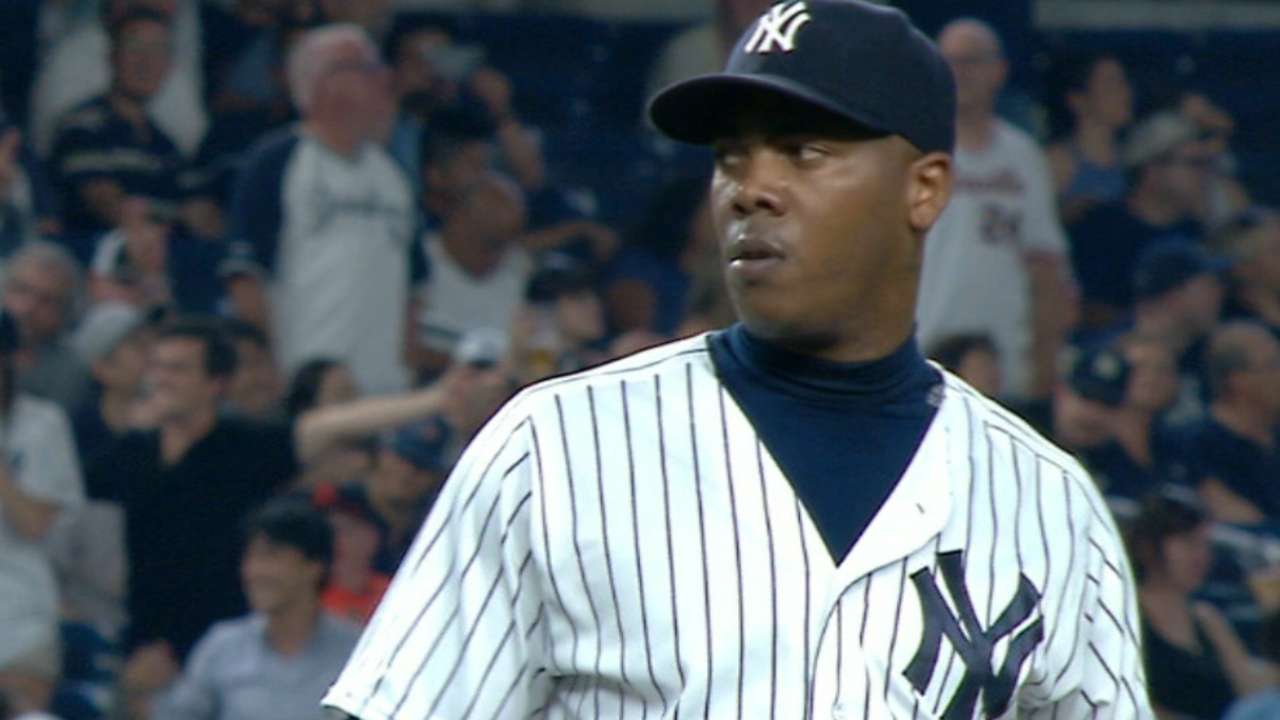 Adding a setup man, especially a left-hander, to shore up the seventh and eighth innings would seem ideal for Cleveland. Allen, who has a 2.59 ERA and 19 saves this season, said winning is more important that anyone's specific role. So, if the Indians can add a closer before Aug. 1, the right-hander would be fine with shifting into a setup job.
"They've asked me, 'Would you move? Could you match up in certain spots?'" Allen said. "I said, 'Absolutely.' It's just, 'When do you want me to pitch?' Especially when you get into the playoffs, that's how it is for everyone out there. I think everyone feels [that winning is more important than our roles]."
Allen and setup man Bryan Shaw, along with right-handers Dan Otero and Jeff Manship, are the only current relievers who have been in the bullpen since Opening Day for the Tribe. Righties Tommy Hunter and Zach McAllister are on the disabled list right now, and the Indians have had a revolving door when it comes to middle-relief and lefty specialists.
Allen agreed that Cleveland could benefit from adding an arm for its relief corps.
"If you upgrade or lengthen your bullpen, you give yourself a better chance down the stretch and in October," Allen said. "We haven't really quite gotten into a rhythm and rolled like we have in the past. A lot of that probably has to do with a few guys getting hurt and losing a few guys. It's just one of those things. That's the volatility of a bullpen. You see it everywhere. It's going to happen."
Francona said Cleveland's players have a different view of the Trade Deadline this year, considering where the Indians are in the standings.
"This week, you can have it where guys are, and it's probably human nature, they get a little distracted," Francona said. "The one thing I would say that's different this year than in the past is, I think those guys all know that we're not selling. I don't know if we're buying, either. You never know if it'll work. But I think everybody out there knows that [the front office], they're trying. So, it's not like we're going to start getting rid of guys. That's different."
Jordan Bastian has covered the Indians for MLB.com since 2011, and previously covered the Blue Jays from 2006-10. Read his blog, Major League Bastian, follow him on Twitter @MLBastian and listen to his podcast. This story was not subject to the approval of Major League Baseball or its clubs.