Griffey's sweet swing, personality resonate with Harper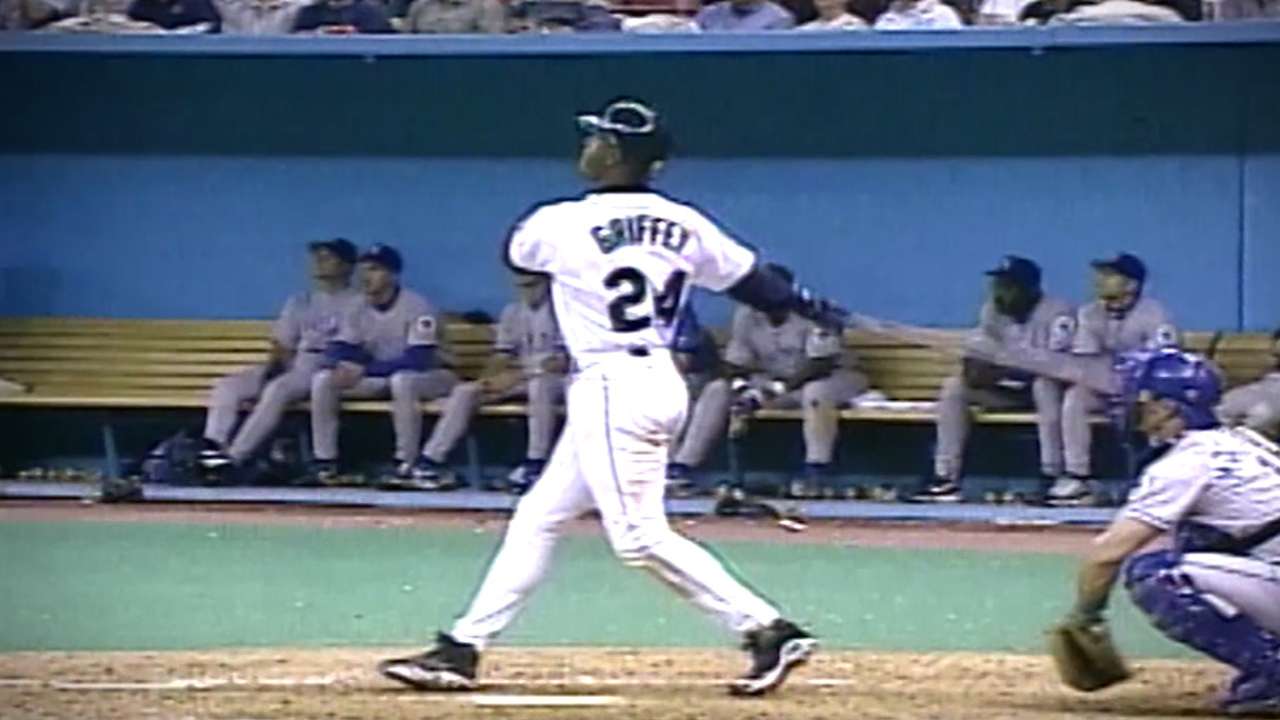 WASHINGTON -- Bryce Harper was just like so many other children who grew up in the 1990s and early 2000s and mimicked Ken Griffey Jr.'s swing while playing ball in the yard.
It's part of what stood out to Harper about Griffey, who was inducted into the National Baseball Hall of Fame Sunday afternoon along with Mike Piazza.
"It was always his swing that you wanted to admire or wanted to use," Harper said. "As somebody that changed the game for the better, always smiling, always laughing, hat backwards. Just enjoyed himself everyday."
Harper has not been shy about sharing his feelings that baseball players should be more free to express their personalities on the field, and Griffey's way of doing so -- with something so small as a backwards hat -- brought its share of criticism.
2016 Hall of Fame Inductions
But the biggest moment that Harper remembers about Griffey's career is when he and his father, Ken Griffey Sr., hit back-to-back homers in 1990.
"I don't think that'll ever happen again," Harper said. "One of the coolest things that's ever happened in baseball."
Nationals manager Dusty Baker recently had a conversation with Jim Lefebvre, Griffey's first Major League manager in Seattle, about when the Mariners decided to take a 19-year-old Griffey with the team out of Spring Training. Baker spent years coaching against Griffey and remembers him as a player who could do it all.
"You remember that Nike commercial? Any time you can catch a fly ball in New York and throw somebody out in Seattle you've got to be a bad dude," Baker said, with a laugh. "I loved Griffey."
Jamal Collier covers the Nationals for MLB.com. Follow him on Twitter at @jamalcollier. This story was not subject to the approval of Major League Baseball or its clubs.