D-backs prospect Shipley to debut Monday
Arizona deciding next step for progressing Greinke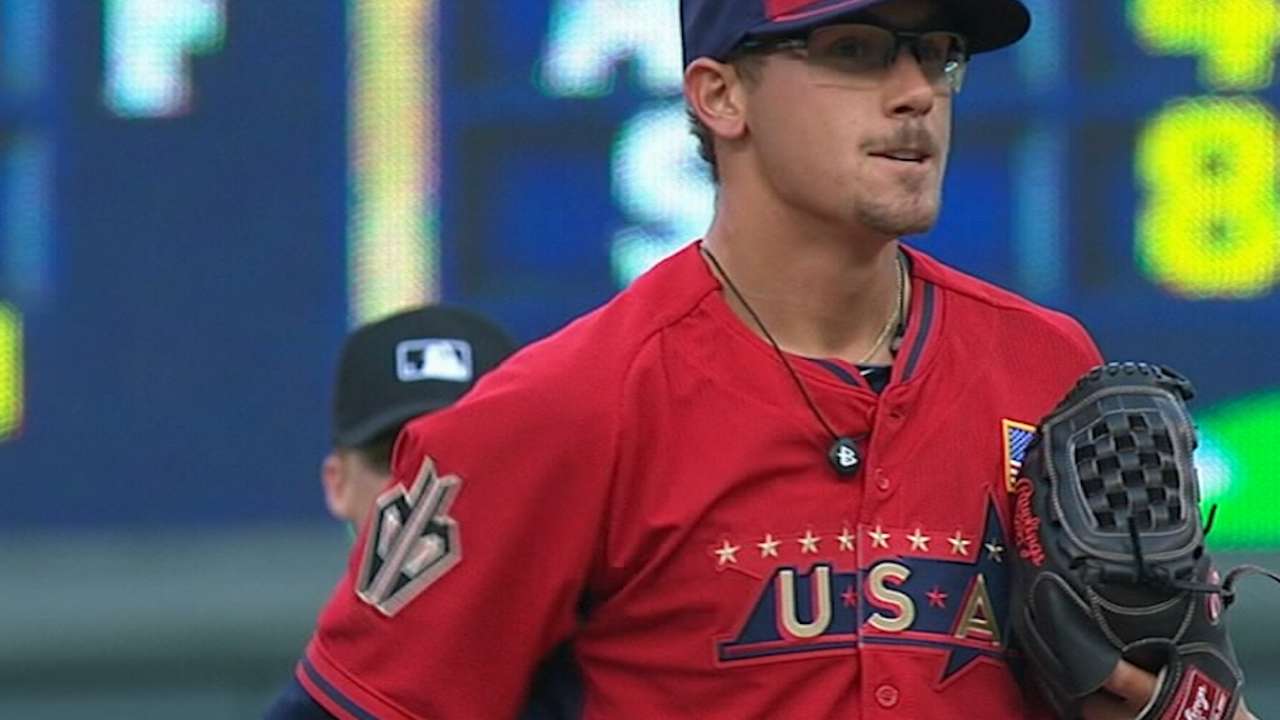 CINCINNATI -- Instead of bumping the entire rotation up a day, the D-backs promoted 24-year-old right-hander Braden Shipley from Triple-A Reno to make his first career start on Monday against Milwaukee.
Right-hander Silvino Bracho was optioned to Reno, while right-hander Rubby De La Rosa was transferred from the 15-day to the 60-day disabled list to clear a spot for Shipley on the 40-man roster.
With an off-day before the Reds' series, Patrick Corbin could have taken the ball on Monday, but with his recent struggles and an attempt by the team to monitor his innings, it was decided to go with Shipley, the D-backs' No. 1 prospect, instead.
In 19 starts for Reno, Shipley has a 3.70 ERA in 119 1/3 innings, both of which lead the starting rotation. The D-backs' 2013 first-round pick (No. 15 overall) is ranked No. 58 on MLB Pipeline's Top 100 Prospects list.
In order for Shipley to join the team, a roster spot will have to be created both on the active roster and the 40-man roster.
"He's really pitched well in Reno," Arizona manager Chip Hale said. "When you talk to [Reno manager] Phil Nevin, there's been a couple … farmhands have come through and really have controlled the offenses in Reno's ballpark, and Braden's one of those guys. We're excited about it."
The move is a bit premature for what the club expected for Shipley, but injuries to Zack Greinke and De La Rosa and the struggles that landed Shelby Miller in Reno necessitated the move.
"Well, I think if you look at when he goes on the roster it would be in the offseason this year," Hale said. "Probably, you'd love to give those guys a little more innings in the Minors. But it's the same with [Zack] Godley, it's the same even with Archie [Bradley]. We've got some young pitchers up here that we're giving opportunities to, so let's get a look at him."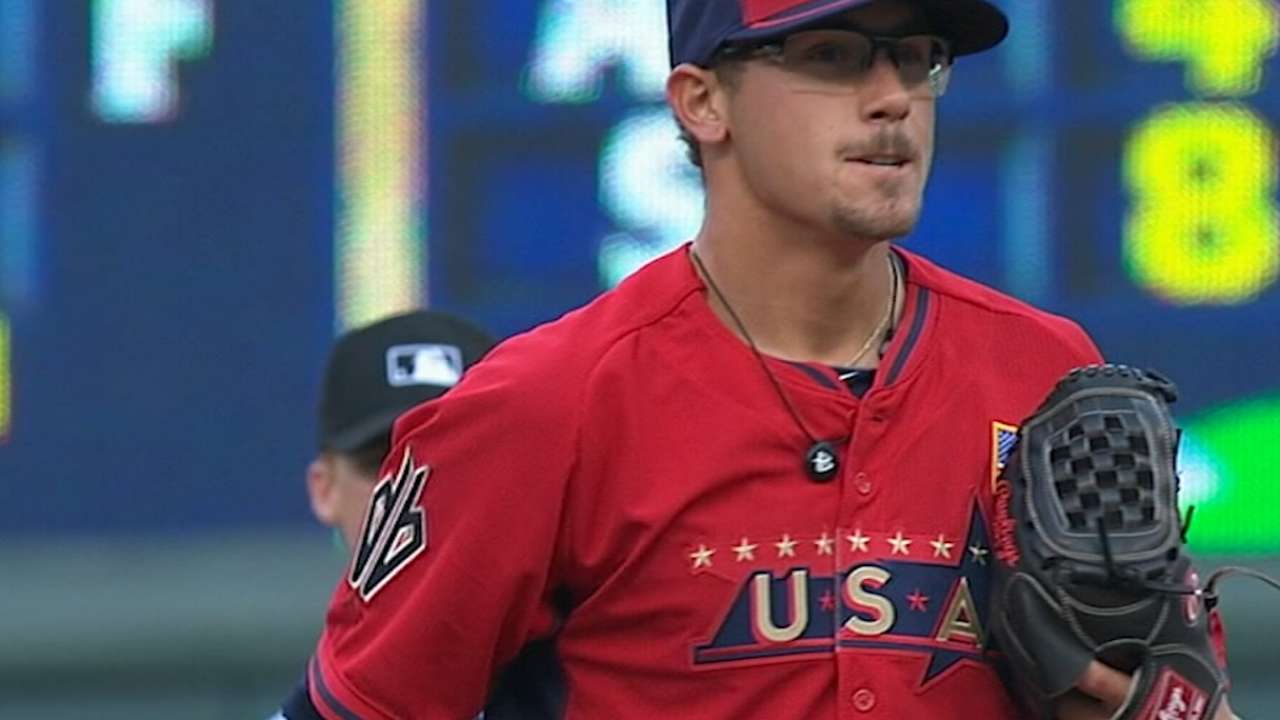 Shipley has a three-pitch mix with a fastball, changeup and curveball. His challenge will be to polish those pitches at the Major League level.
"Sometimes it's tough, and there's some struggles that you go through," Hale said. "Especially when you come to the big leagues, it's a big jump. His pitches play in the big leagues. His fastball, if it's down, is very good. He's got a very above-average changeup and breaking ball. He has a chance to compete, we just have to work with him and realize there's going to be some butterflies tomorrow and have him enjoy it."
Worth noting
• Greinke threw 45 pitches in a side session on Saturday. D-backs rehab pitching coordinator Brad Arnsberg gave good reports to Hale. The team is deciding Greinke's next step, which could be a simulated game or a game at Rookie-level Arizona. Hale said that Greinke will need two rehab outings, which will be some combination of rehab starts and simulated games. If everything goes as planned, Greinke could return for the homestand against the Nationals that begins Aug. 1.
"Greinke's [plan], we're laying out now, his next side or is his next side going to be a simulated game or a game in the AZL?" Hale said. "So we'll decide that in the next couple days."
Cody Pace is a reporter for MLB.com based in Cincinnati. This story was not subject to the approval of Major League Baseball or its clubs.