Colabello to stay in Minors after suspension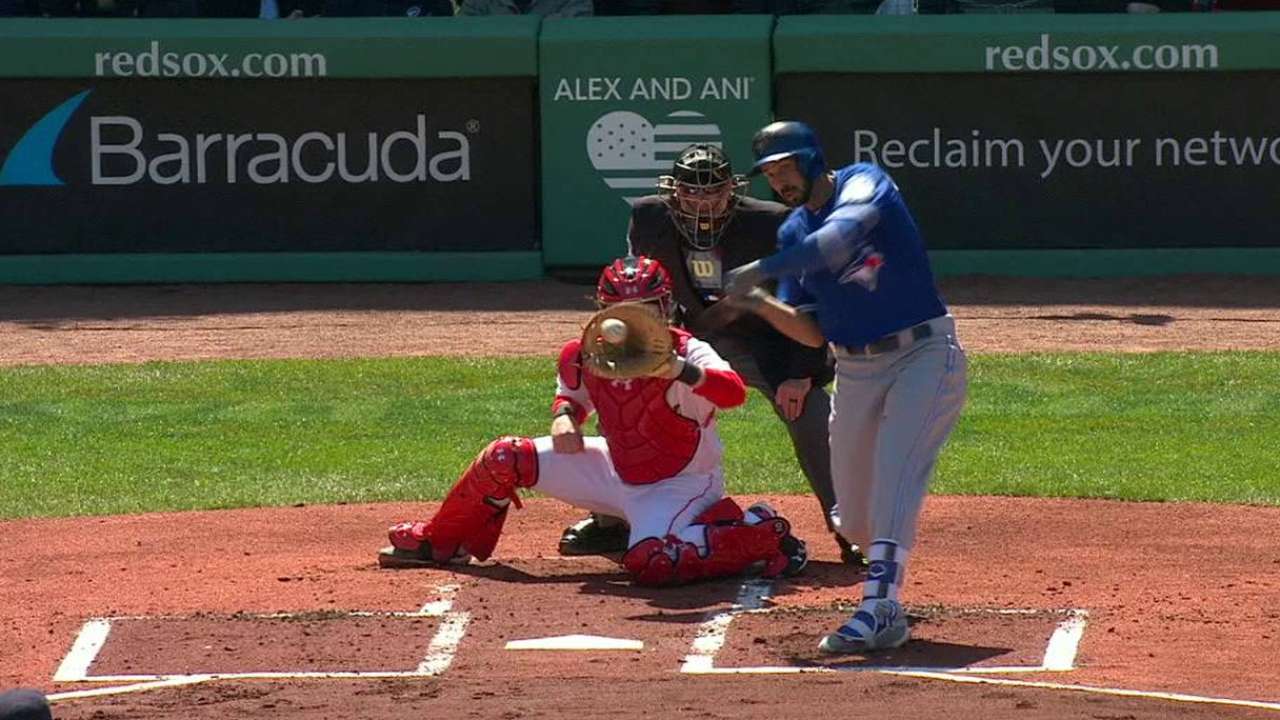 TORONTO -- The Blue Jays announced on Sunday that they've reinstated Chris Colabello from the restricted list and removed him off the team's 25-man roster.
The move allows the Blue Jays to keep Colabello on the 40-man roster, and he is expected to remain with Triple-A Buffalo. Because of the suspension, Colabello is not eligible to be on the Blue Jays' postseason roster.
Colabello tested positive in April for dehydrochlormethyltestosterone, which is an anabolic steroid also known as oral turinabol. The first baseman received an 80-game suspension that ended on Saturday.
The 32-year-old played 10 games in April with the Blue Jays, and hit .069 with one RBI and nine strikeouts. Colabello has been on a rehab assignment since July 13, hitting .189 with a home run, four RBIs and 16 strikeouts in 10 games.
"He's got to play in [live] competition," Blue Jays manager John Gibbons said.
Colabello played in 101 games for the Blue Jays in 2015, helping the ballclub win the American League East make the playoffs for the first time since 1993. He hit .321 with 15 home runs and 54 RBIs for the season.
Alykhan Ravjiani is a reporter for MLB.com based in Toronto. This story was not subject to the approval of Major League Baseball or its clubs.