Could Morneau help end Sox offensive woes?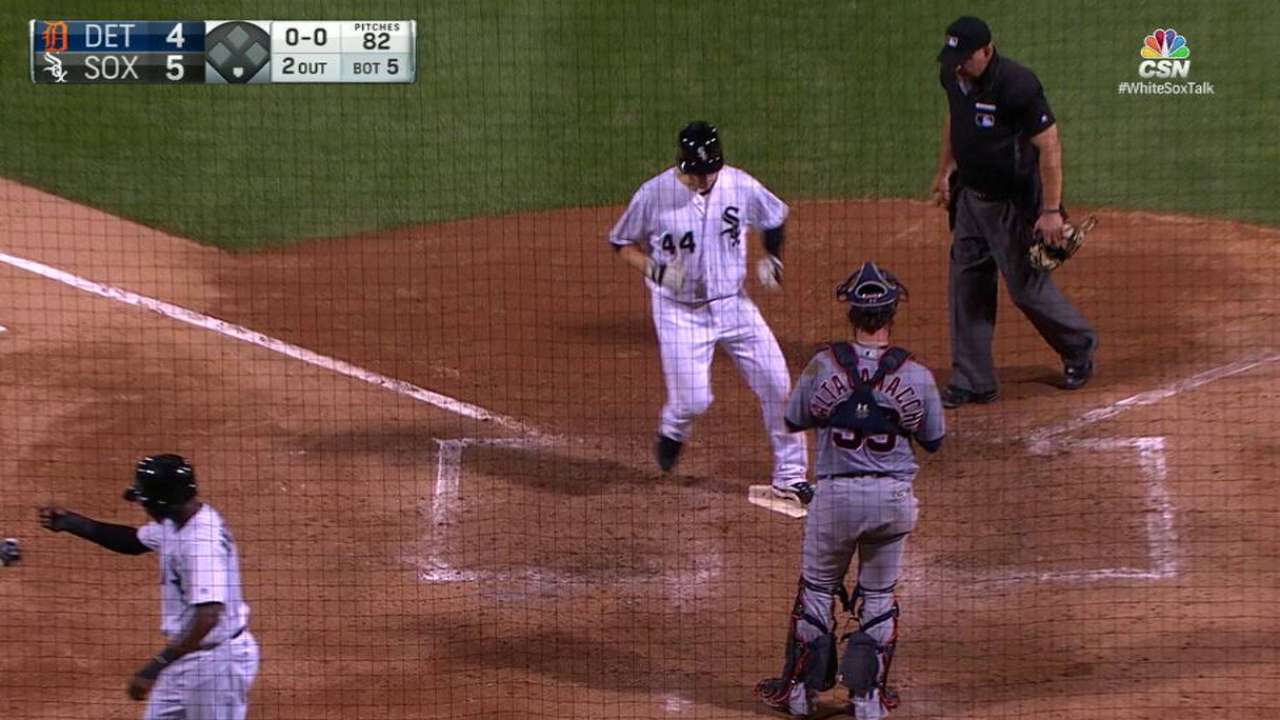 CHICAGO -- It was a sight the White Sox had envisioned when they signed Justin Morneau in June, while the veteran slugger was still rehabbing from offseason elbow surgery.
Following a two-out, run-scoring double by Jose Abreu in the fifth inning of Chicago's 7-5 loss to the Tigers on Friday night, Morneau launched his first home run with the team into the Detroit bullpen at U.S. Cellular Field.
It gave the White Sox a 5-4 lead and was hit off Detroit rookie Michael Fulmer, who's been one of the best starters in the American League this season. For a struggling team, which has struggled to score runs while losing eight of nine games, it was a sign of hope for a dormant offense.
"It would've been nice if it would've held up," said Morneau, who was signed June 9 primarily for his experience and left-handed power as a designated hitter. "Nice to get that out of the way, but it's tough when we're going through a stretch like this. But hopefully that's the start of good things offensively. We swung the bats pretty well tonight."
Abreu, who'd been struggling since the All-Star break, went 3-for-3 with the double and two RBIs. Morneau, who didn't play his first game with the White Sox until after the All-Star break, went 1-for-3 and is hitting .385 with a double, the home run and four RBIs in his last five games.
Morneau hits fifth thus far, behind Abreu and ahead of Todd Frazier, who has 28 home runs. The top three in the order can all cause havoc, too, starting with Adam Eaton and rookie Tim Anderson hitting first and second.
"[Abreu's] had a great start to his career and he's one of those guys, if he gets hot it's going to be dangerous," Morneau said. "Our lineup can be deep. It seems like we've had good team at-bats the last few nights, and he's a guy that can really carry this team once he gets hot."
Morneau, however, can help shoulder that load if he heats up.
"Since he's come back, progressively each game, he gets better," manager Robin Ventura said. "He's an accomplished hitter and I think that's something you put him in right in the middle of that lineup, he becomes a dangerous hitter."
Brian Hedger is a contributor for MLB.com based in Chicago. This story was not subject to the approval of Major League Baseball or its clubs.