Santana turns in strong outing opposite Verlander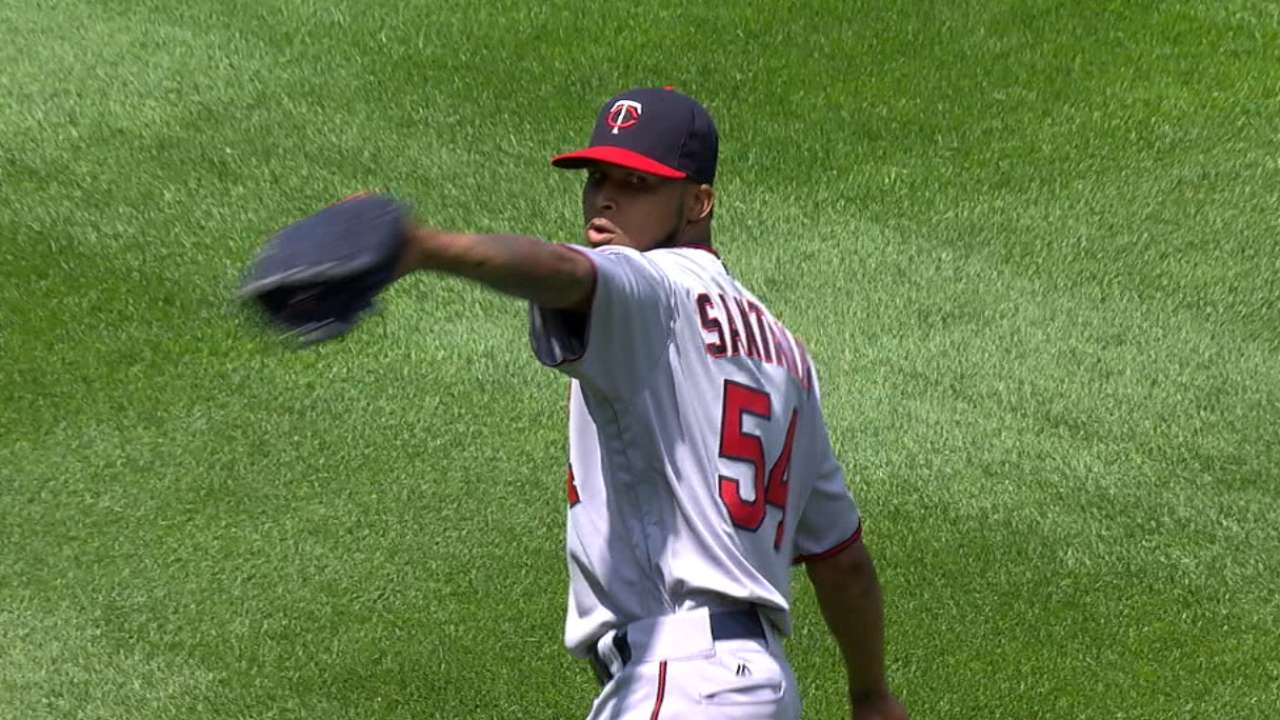 DETROIT -- Ervin Santana turned in another quality start Wednesday to help the Twins take a road series from division-rival Detroit. He allowed one run on six hits over seven-plus innings and took a no-decision in Minnesota's 4-1 win.
It was his fourth quality start in six outings since June 19. Santana is 2-1 with a 2.03 ERA during that stretch. His solid outing came on a day that the Twins really needed it, as Tigers starter Justin Verlander delivered a strong start of his own, allowing one run over eight innings.
Santana said it was intense to be in a duel against a pitcher as high-profile as Verlander.
"It was fun. A lot of tension," Santana said. "We just gave it all we've got. It was a good game for both sides."
Santana has had extended success (9-3, 3.14) against the Tigers throughout his career, as has Verlander (16-8, 3.06) against the Twins.
Santana had allowed just two hits -- a leadoff home run to Ian Kinsler and a fourth-inning single to Miguel Cabrera -- entering the sixth inning before he found himself in a bit of a jam. A leadoff walk and a single in that inning were erased when he got Cameron Maybin to hit into a double play and Cabrera to line out to first baseman Joe Mauer to end the inning.
Santana again snuck out of trouble in the seventh, and manager Paul Molitor trotted him back out for the eighth inning. He gave up a leadoff single after a 10-pitch battle with Andrew Romine and his day was over.
"I thought he was in control," Molitor said of the situation. "He was strong, he was fresh, even at 100 pitches, he said he felt really good. He's the guy that's been the most consistent for us as of late. We've got some guys that are throwing the ball well, but he's at the top."
Santana said he felt fine heading into the eighth inning. His fastball velocity was up, and his slider and changeup both felt good.
"At the end of the day, we just did our job, and we won the game," Santana said.
Worth noting
• Right-handed pitcher Neil Ramirez cleared waivers on Wednesday. The Twins have sent him outright to Triple-A Rochester and recalled lefty Buddy Boshers.
Kyle Beery is a reporter for MLB.com based in Detroit and covered the Twins on Wednesday. This story was not subject to the approval of Major League Baseball or its clubs.