Rumor Roundup: Rangers could move Profar
Padres favored to land Cuban prospect; Dodgers open to dealing Puig
Profar entered Tuesday batting .318 with 14 RBIs through 40 games this season to go along with exemplary defense. The 26-year-old, who is under team control through the 2019 season, is among the Rangers' biggest trade chips heading into the Aug. 1 non-wavier Trade Deadline.
The Rangers are said to be seeking additional rotation arms and have been linked to several pitchers, including the Rays' Matt Moore, Jake Odorizzi and Drew Smyly. Texas could also be in the market for an upgrade at catcher, where Milwaukee's Jonathan Lucroy remains a potential trade candidate.
Here's a look at some of the other Hot Stove stories circulating around the big leagues:
Padres favored to land Cuban prospect
Jorge Ona is the latest Cuban teenage prospect to hit the open market. The 19-year-old outfielder from Havana -- who ranks at No. 8 on MLB Pipeline's Top 30 International Prospects List -- was declared a free agent Tuesday and is now free to sign with a team.
The Padres, who have been very active in the international market this year, remain the favorite to sign Ona, according to MLB.com's Jesse Sanchez. San Diego has already exceeded its pool by more than 15 percent, resulting in the maximum penalty, meaning the Padres won't be allowed to sign a player for more than $300,000 during the next two signing periods.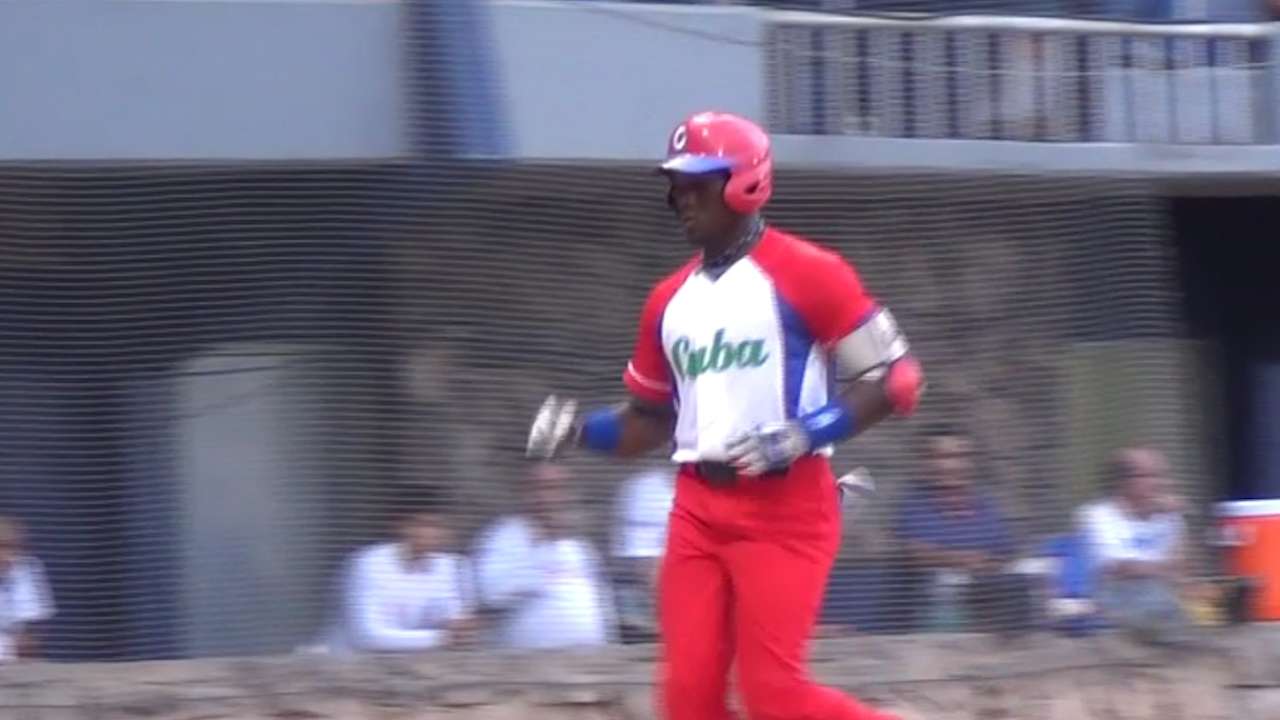 Dodgers open to dealing Puig
Yasiel Puig's future in Los Angeles is uncertain. The Dodgers are reportedly open to the possibility of trading the 25-year-old outfielder, according to FOX Sports' Rosenthal.
Puig has endured an up-and-down season, batting .257/.321/.379 through 75 games. If the Dodgers were to part ways with Puig, they may need to bring in some additional outfield help. Both Trayce Thompson and Andre Ethier are currently sidelined with injuries. Rosenthal listed the Reds' Jay Bruce and the A's Josh Reddick as two potential trade targets.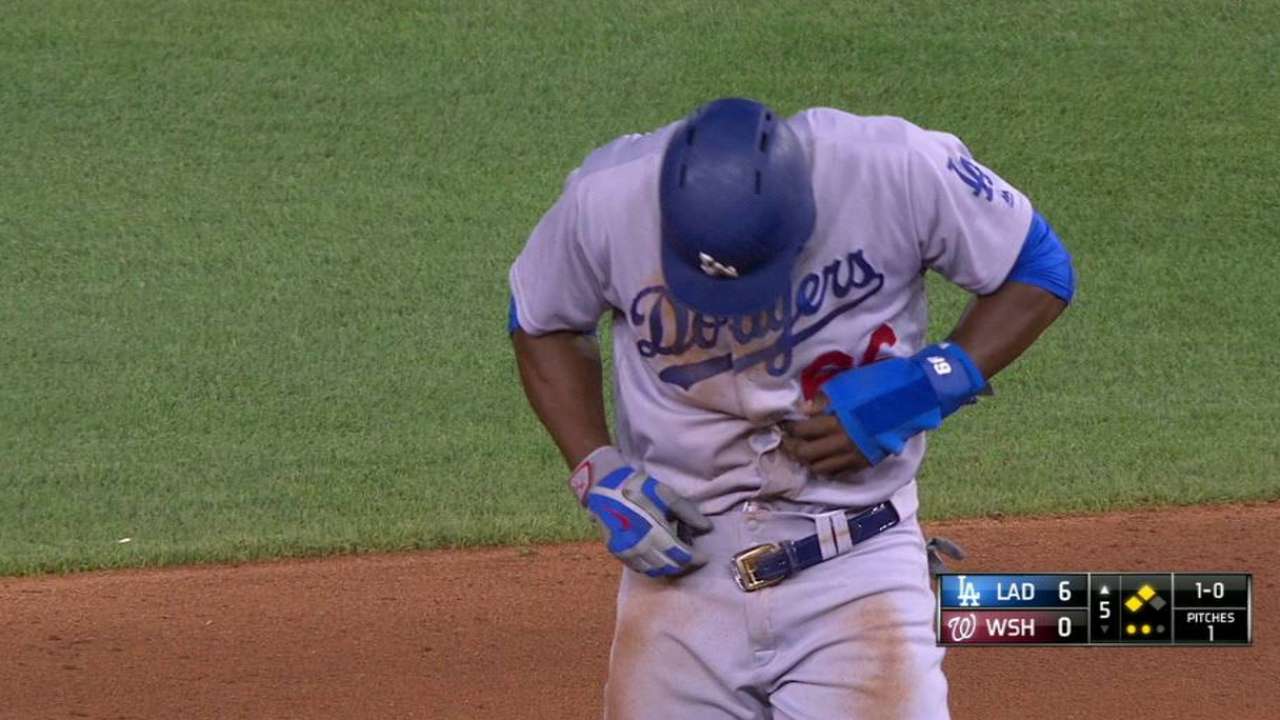 Indians not pursuing Bruce
Despite previous rumors linking the Indians to Cincinnati's Bruce, Rosenthal reported Tuesday that they are out on the Reds outfielder.
Rosenthal noted that the the Tribe are instead focused on their search for a left-handed reliever, identifying the Yankees' Andrew Miller as the club's preferred target.
Cleveland was considered by some to be the favorite to deal for Bruce. Several other teams, including the Orioles, Dodgers, Rangers, Giants and Nationals are also reportedly interested in the veteran.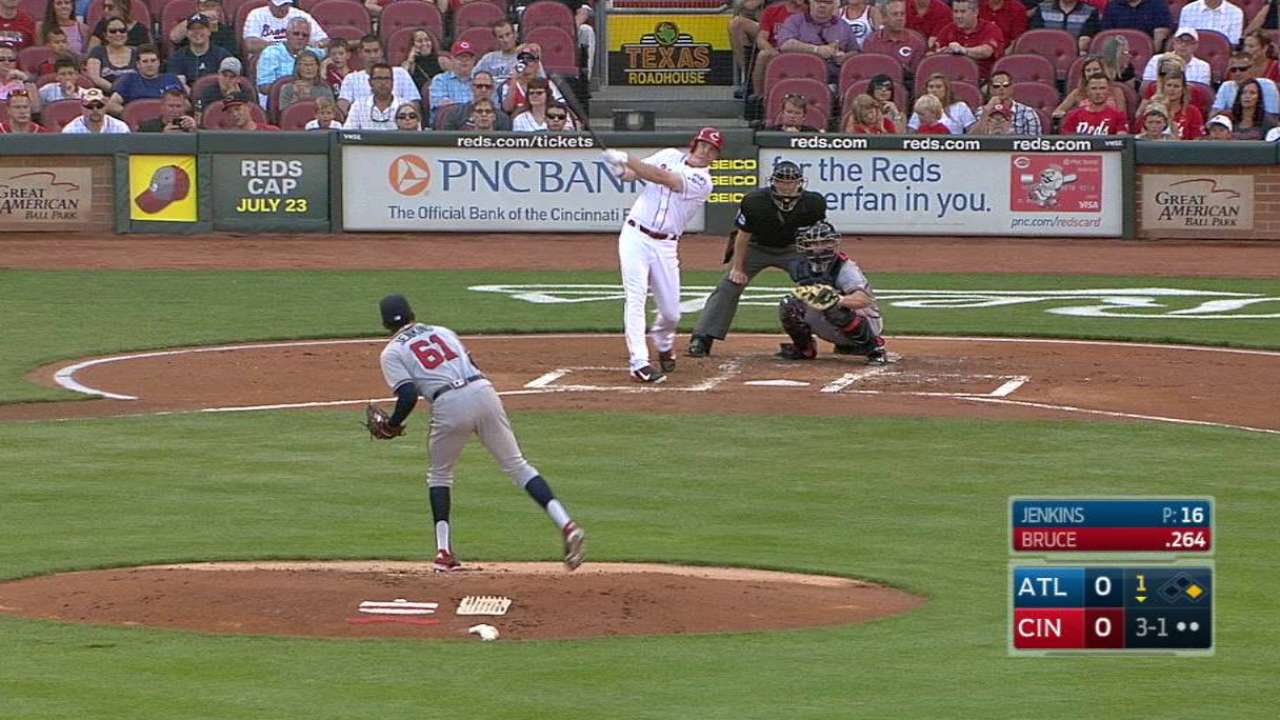 Nationals interested in Blackmon
The Nationals may turn to options outside the organization in their search for improved production from the leadoff spot. Washington has engaged in preliminary trade discussions with the Rockies regarding center field Charlie Blackmon, according to MLB.com columnist Jon Morosi.
Blackmon, an All-Star in 2014, would give the Nationals an experienced bat at the top of the lineup, ideally providing more opportunities with runners on base for Jayson Werth, Daniel Murphy and Bryce Harper.
Washington's leadoff batters -- primarily Michael Taylor and Ben Revere -- have hit just .211 this season. Blackmon, meanwhile, was slashing .305/.368/.481 with 12 homers and 43 RBIs entering Tuesday.
Chad Thornburg is a reporter for MLB.com. This story was not subject to the approval of Major League Baseball or its clubs.