Matz: Command, not bone spur, culprit in loss
Rookie southpaw allows four runs on eight hits as winless streak continues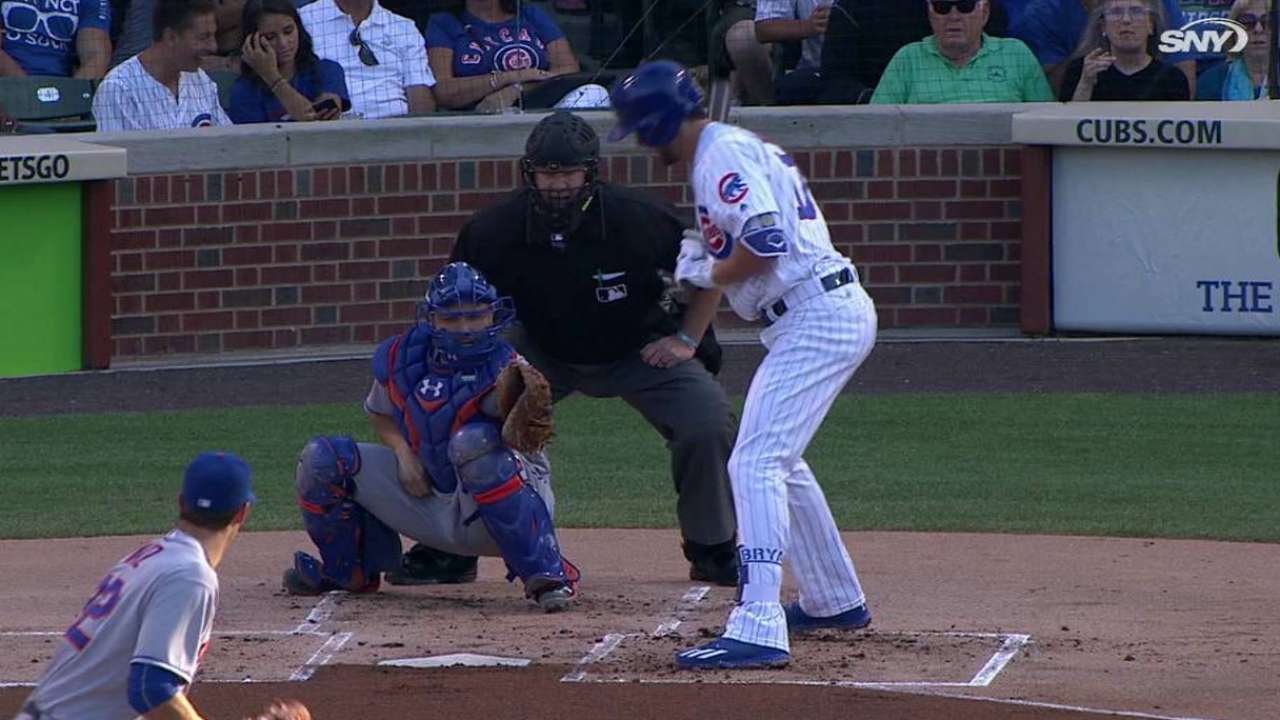 CHICAGO -- Hours after Matt Harvey made things official on Monday, settling onto an operating table for season-ending surgery, Steven Matz took the mound in what seemed like an abnormally significant game for the Mets. The team was hoping to continue its recent dominance against the Cubs. More than that, the Mets were looking for affirmation that both Matz and Noah Syndergaard will be ready to perform for the balance of this season.
Matz did not provide his share in a 5-1 loss at Wrigley Field, giving up four runs over five-plus innings to bloat his ERA to 5.12 since June 1. After spending most of April and May ranked among the best pitchers in baseball in nearly every conceivable category, Matz has fallen headlong back to earth.
Perhaps thoughts of the bone spur in his left elbow, which will eventually require surgery, are wiggling their way into his mind. Perhaps, as Matz says, he's just not executing. In either event, a Mets team that suddenly needs pitching in advance of the Aug. 1 non-waiver Trade Deadline badly needs Matz to start producing again.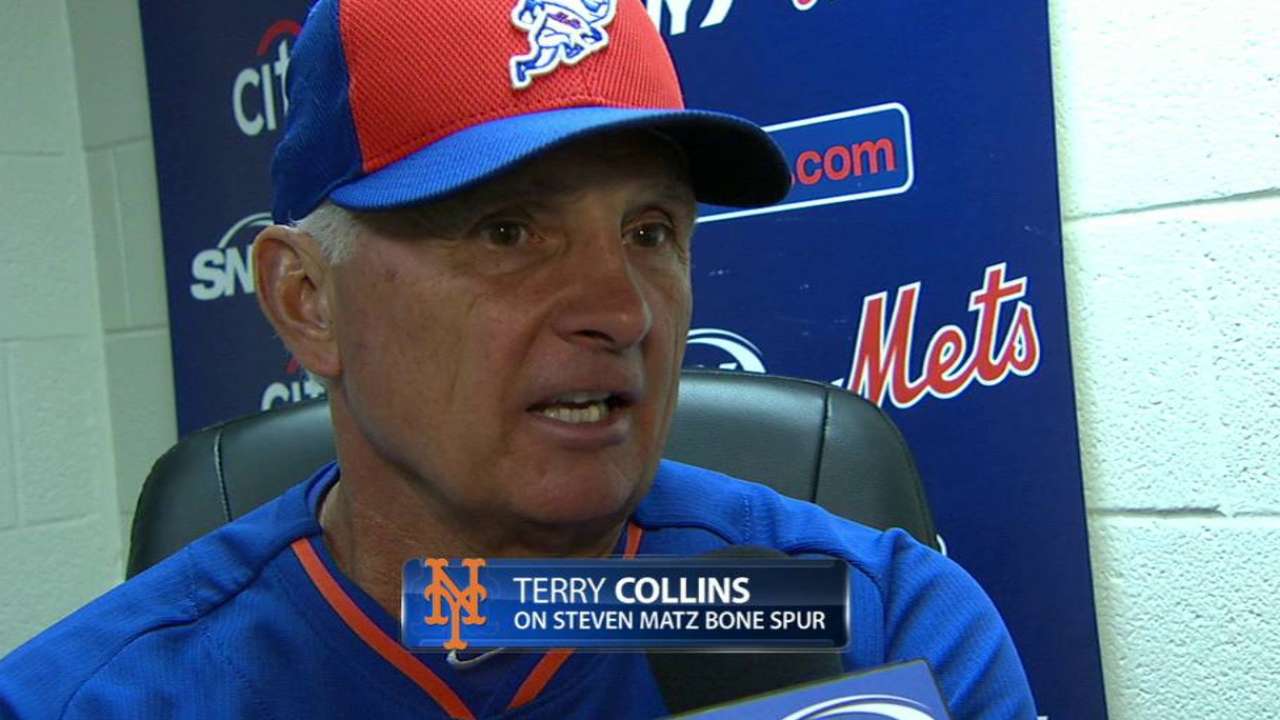 "I'm battling, battling, battling and then I make one mistake," Matz said. "It seems like that's kind of what's been going on with me here the past five starts or so. I've just got to have better focus when the big hitters are up in the lineup."
Monday's mistake came off Anthony Rizzo's bat at 106.9 mph, landing over Wrigley's ivy for a three-run homer. But Matz gave up seven other hits in the game, the majority of them well-struck. He mostly bemoaned a lack of command that resulted in 102 pitches over five-plus innings.
"I'm noticing mistakes," Mets manager Terry Collins said. "It's about making pitches. When you face quality hitters like those guys … you've got to make pitches. You've got to make them chase."
Matz's inability to do so Monday resulted in another loss, dropping his record to 7-6. That mark once stood at 7-1, as early Rookie of the Year buzz swept over the left-hander. What's more, things have gone south for Matz at a time when the Mets are more dependent on him than ever, with Harvey done for the season and Syndergaard battling both a bone spur and arm fatigue.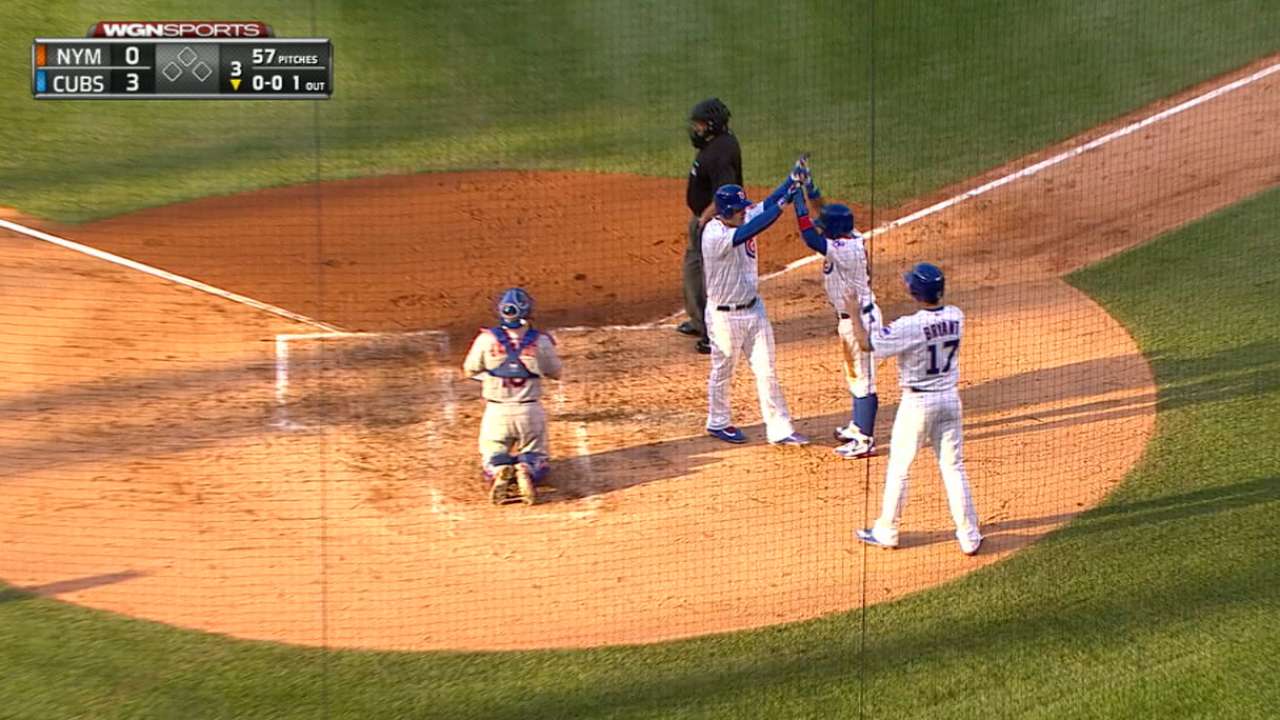 Matz claims that at least he is healthy, replying "no issues there" when asked about his own bone spur. So for as long as that's true, the Mets simply need him to produce.
"It's been killing me, the last few starts," Matz said. "I just think it's making the mistake to these big hitters in the middle of the lineups. It's really been hurting me."
Anthony DiComo has covered the Mets for MLB.com since 2008. Follow him on Twitter @AnthonyDiComo and Facebook, and listen to his podcast. This story was not subject to the approval of Major League Baseball or its clubs.