Fantasy411: 5 strong buy-low candidates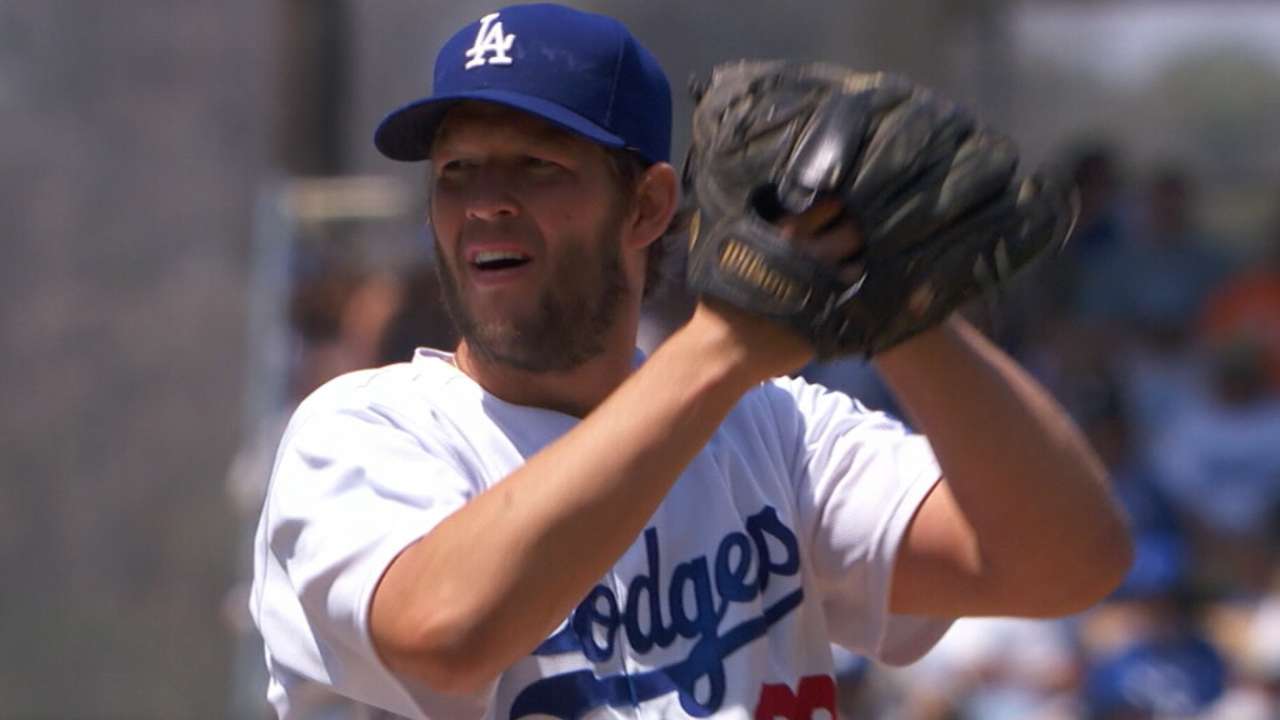 Hope you took advantage of the All-Star break and actually, you know, took a bit of a break. Because the marathon that is the fantasy baseball season is back at it already. There's very little rest for those who are weary -- or even those who are winning.
With the non-waiver Trade Deadline fast approaching (it's Monday, Aug. 1, this year), MLB clubs already have started wheeling and dealing (Drew Pomeranz, anyone?). That should be a signal to you to do the same. Whether you're in first place and looking to hang on or in fifth and hoping to make a push, go ahead and shake things up by making a savvy acquisition or three.
Need some ideas about which players to target? Glad you asked.
Clayton Kershaw, SP:
When it comes to elite players who are practically impossible to trade for, Kershaw is right at the top of that list. Usually.
After all, what owner in his or her right mind is going to trade away the best pitcher on the planet, especially when said pitcher is in the middle of his best season yet? And yes, it's hard to imagine Kershaw could be better than he has been the past five years, but with a 1.79 ERA, 0.73 WHIP and 16-to-1 strikeout-to-walk ratio … he is.
So what gives? Well, the 28-year-old Dodgers left-hander is dealing with a herniated disk in his lower back that has kept him on the DL since late June. The injury doesn't appear to be super serious, as Kershaw came away just fine after a 60-pitch simulated game over the weekend. But the club made it clear its franchise player won't be rushed back at the risk of re-injury.
That's just the sort of news that can be used in an attempt to pry Kershaw from his admittedly not-100-percent-confident owner. It's a bold, aggressive move that will require paying almost a full premium -- but not quite. And those tend to win leagues when they pay off. If ever there's a time to even consider a shot at Kershaw, it's right now.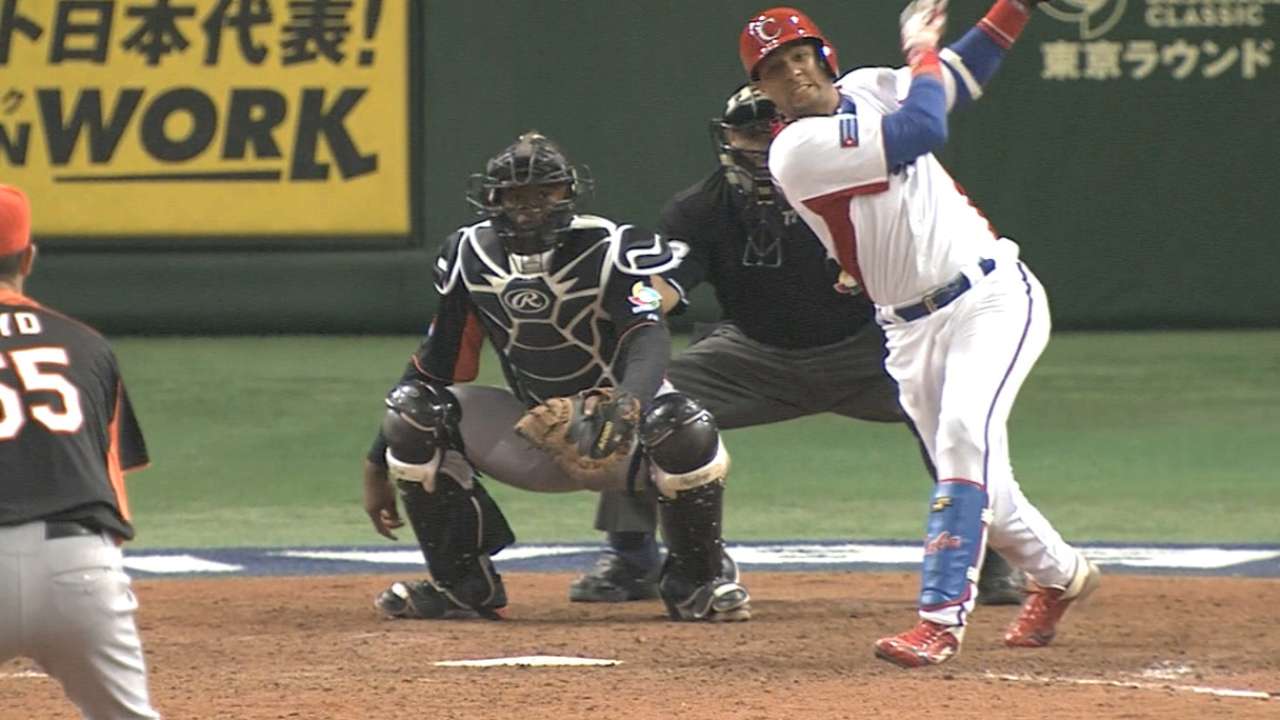 Andrew McCutchen, OF:
Perhaps the best thing that could be said about McCutchen's first half is that he still has almost an entire second half to make good on turning his season around.
In truth, the 29-year-old former MVP hasn't been awful -- he just hasn't been himself. Anyone who drafted him in the first round surely was expecting more than a .244 average, 38 RBIs and a mere three steals to date.
On the flip side, there's reason to believe the Pirates center fielder could regain some of his superstar fantasy status, as he has scored a respectable 50 runs and knocked 14 homers. Plus, Pittsburgh has a second-half slate filled with matchups against the non-contending Brewers, Reds and Phillies, meaning McCutchen should see plenty of at-bats against mediocre pitching.
There are two key factors to point out when you make your pitch to get Cutch on the cheap. First, he clearly hasn't been fully healthy, no thanks to a nagging right thumb injury that has impacted his swing. And second, there's the whole (likely silly) narrative about whether moving to the two-hole in the lineup for half the year somehow impacted his mentality and/or approach.
With an 8.5 percent walk rate and 24.7 percent strikeout rate -- both career worsts -- not to mention the loss of almost any contribution in the stolen-base category, McCutchen no longer is the force he was. So don't go buying him at anywhere near his preseason price. Good news is, he shouldn't cost close to that given his performance so far.
Gerrit Cole, SP:
Put Cole in the same category as Cutch. The right-hander is a buy-low candidate because he hasn't quite been himself this year for the Pirates.
Yes, things started well enough for the 25-year-old, who sported a 2.77 ERA through his first dozen starts. But it was right around then that Cole came down with right triceps soreness that lopped off five weeks of his season -- and might help to partially explain his just-OK strikeout rate (7.2 per nine) and less-than-stellar WHIP (1.32) to that point.
Any Cole owner holding out hope for a big return didn't get that, as he allowed five runs on seven hits over four innings vs. the Nationals this weekend.
That's not especially promising, but Cole was facing a tough team on the road and still didn't surrender a homer while also whiffing five. If anything, though, the outing probably pushed down his cost of acquisition, which isn't a bad thing for inquiring owners. As mentioned with his teammate above, the Pirates have a soft schedule going forward, which bodes well for Cole. As long as he's healthy, he still could put together a string of 10-12 starts as a strong SP3.
J.D. Martinez, OF:
The buy-low case for Martinez is simple, really.
It feels as if the slugging Tigers outfielder has been forgotten about. That tends to happen when one has been on the shelf for more than a month with a fractured right elbow after crashing into the outfield wall on June 16.
Otherwise, the 28-year-old had been performing just fine, hitting .286 with 12 homers and 39 RBIs in his first 65 games.
A strong source of power since his 2014 breakout, Martinez's initial timetable called for a four-to-six-week DL stint. Even if Detroit takes the ultra-conservative route, Martinez should be back to bashing baseballs by the first week of August, making this the time to act.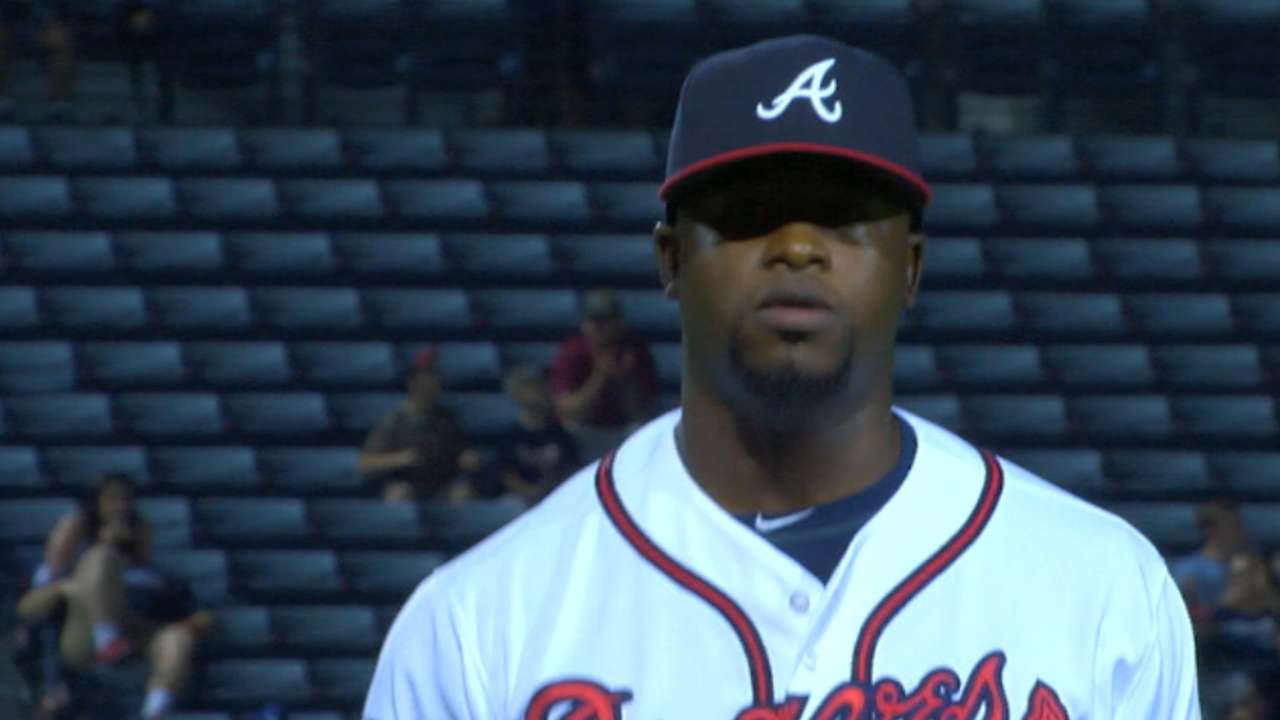 Michael Conforto, OF:
If Martinez has been forgotten about, then it's likely that Conforto has been flat-out buried on the roster of any owner in a deep mixed or NL-only league.
The 23-year-old former first-round Draft pick looked like a star in the making back in April, when he hit .365/.442/.676 with 11 doubles and four home runs and a robust 15-to-9 strikeout-to-walk ratio.
Then? Well, then things got ugly. While struggling through a left wrist injury, Conforto hit .148/.217/.303 with a 13-to-48 walk-to-strikeout ratio from May 1 through June 24, at which point the Mets decided to demote him to Triple-A to try to get right and regain some confidence.
The plan appears to have worked, as Conforto has slashed .344/.420/.623 walked as many times as he whiffed (eight) on his way to being recalled.
• Mets considering using Conforto in center field
Provided he's past the wrist injury that clearly was affecting his ability to hit, Conforto should have it in him to perform like a starting third or fourth outfielder in fantasy.
Jason Catania is a fantasy baseball writer for MLB.com. This story was not subject to the approval of Major League Baseball or its clubs.