Nolasco's quality start squandered
Offense manages just three hits in series opener vs. Tigers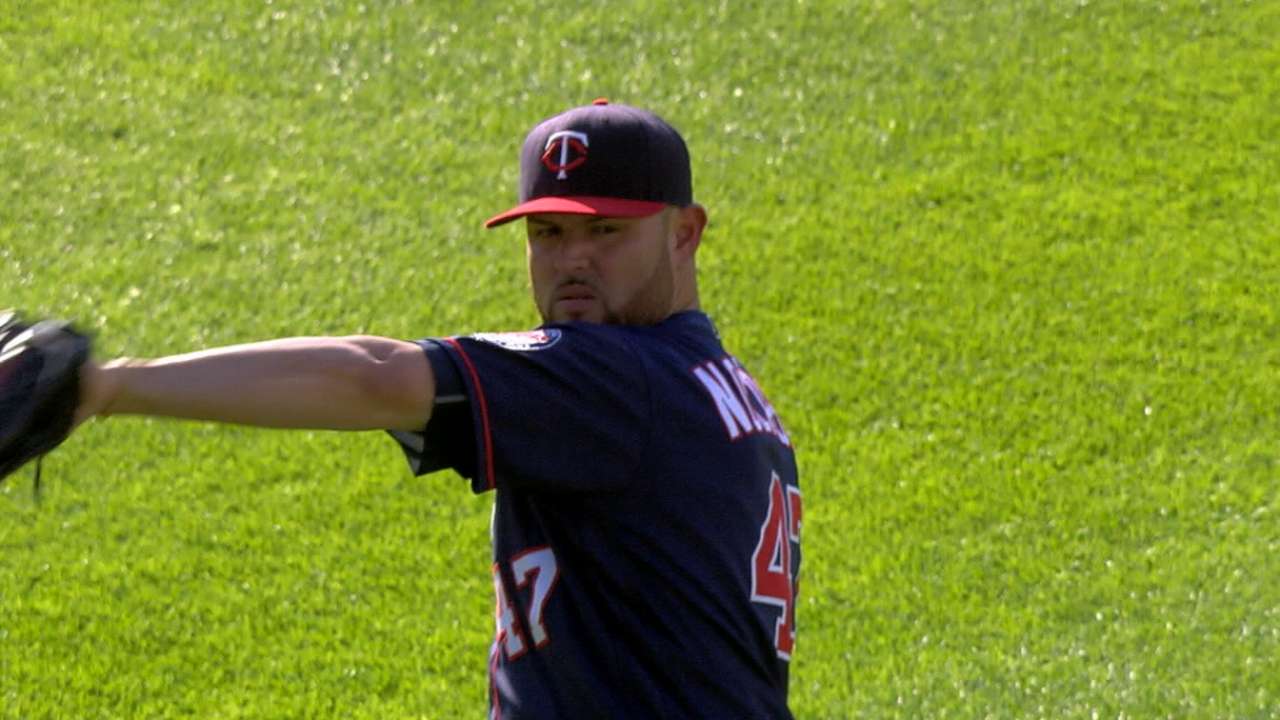 DETROIT -- Ricky Nolasco had one of his best outings of the season Monday, allowing just one run and three hits over six innings. But that was the only run the Tigers would need as they went on to beat the Twins, 1-0, at Comerica Park.
"It was a weird day," Nolasco said. "I didn't punch anybody out. Just get that first one out of the way after a long break. I felt pretty decent."
The Tigers' lone run came courtesy of a two-out, two-strike home run from Justin Upton in the second inning. Things got shaky again in the third inning when the Tigers had five baserunners, but Nolasco neutralized the threat.
After Nolasco (4-8, 5.02 ERA) induced an inning-ending flyout from Victor Martinez with the bases loaded, he and left-handed reliever Taylor Rogers combined to face the minimum number of batters over the final 5 1/3 innings.
"He's the last guy I'd ever want to face, to be honest with you," Nolasco said. "Let alone with the bases loaded, 2-0 count, even worse. I was just trying to make something up there. I tried to drop down on a sinker, and he popped it up. I got lucky."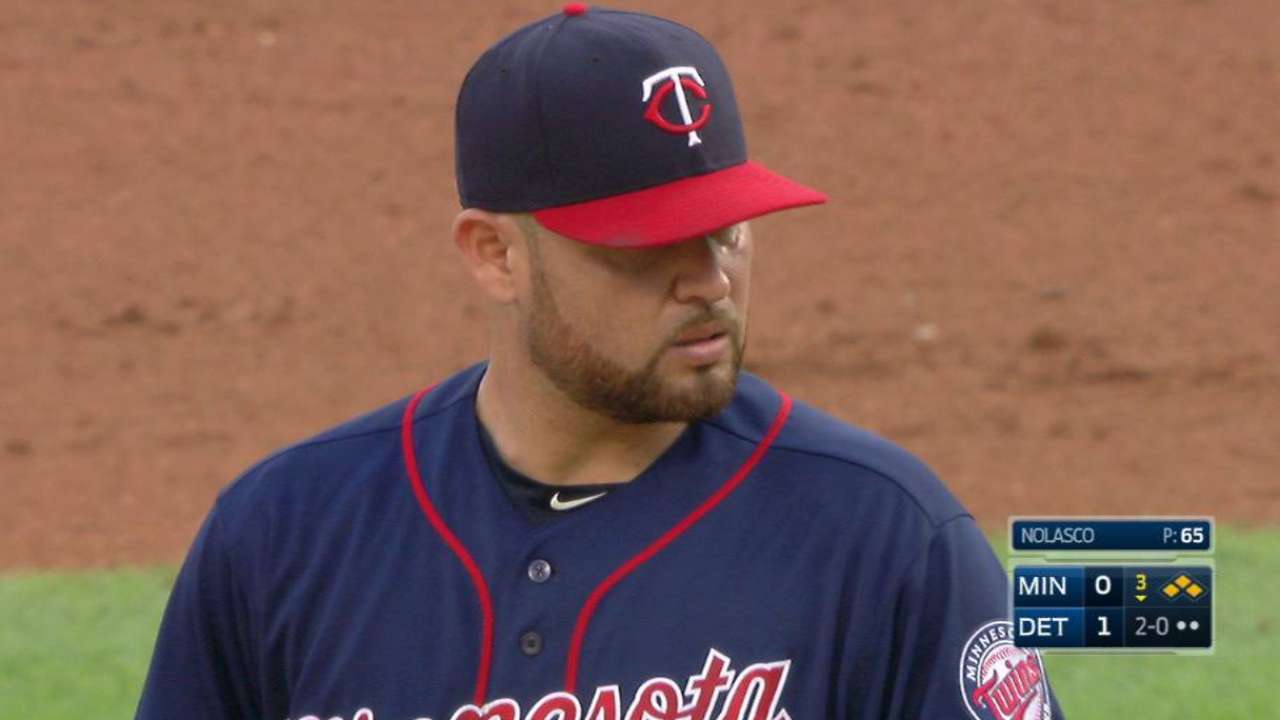 Monday was the first time since April 21 that Nolasco allowed fewer than two runs. Scoreless seventh and eighth innings extended Rogers' scoreless streak to 13 straight appearances.
Twins manager Paul Molitor said there were a lot of positives to take away, especially with the performances from Nolasco and Rogers, but the team's offense continues to be of concern.
"Our offensive troubles continue here through the first four games coming out of the break," Molitor said. "We had trouble particularly with [Matt] Boyd's offspeed stuff."
The young Tigers starter held Minnesota to just three hits. The Twins put only one runner in scoring position, but it came directly after a double play in the fourth inning, and they weren't able to capitalize.
Molitor wasn't surprised by Boyd's success against the Twins despite his 4.91 ERA entering the game.
"I think early for both teams it was hard to see with the shadows," Molitor said. "We saw some funny swings, and the ball was getting in on the hitters, not picking up spin particularly well. It kind of seemed a little more normal once we got to the fourth and fifth with a little better background."
Kyle Beery is a reporter for MLB.com based in Detroit. This story was not subject to the approval of Major League Baseball or its clubs.