Moss' ankle improving, but taking some time
Eligible to come off DL Wednesday, slugger letting sprain heal, might need rehab stint too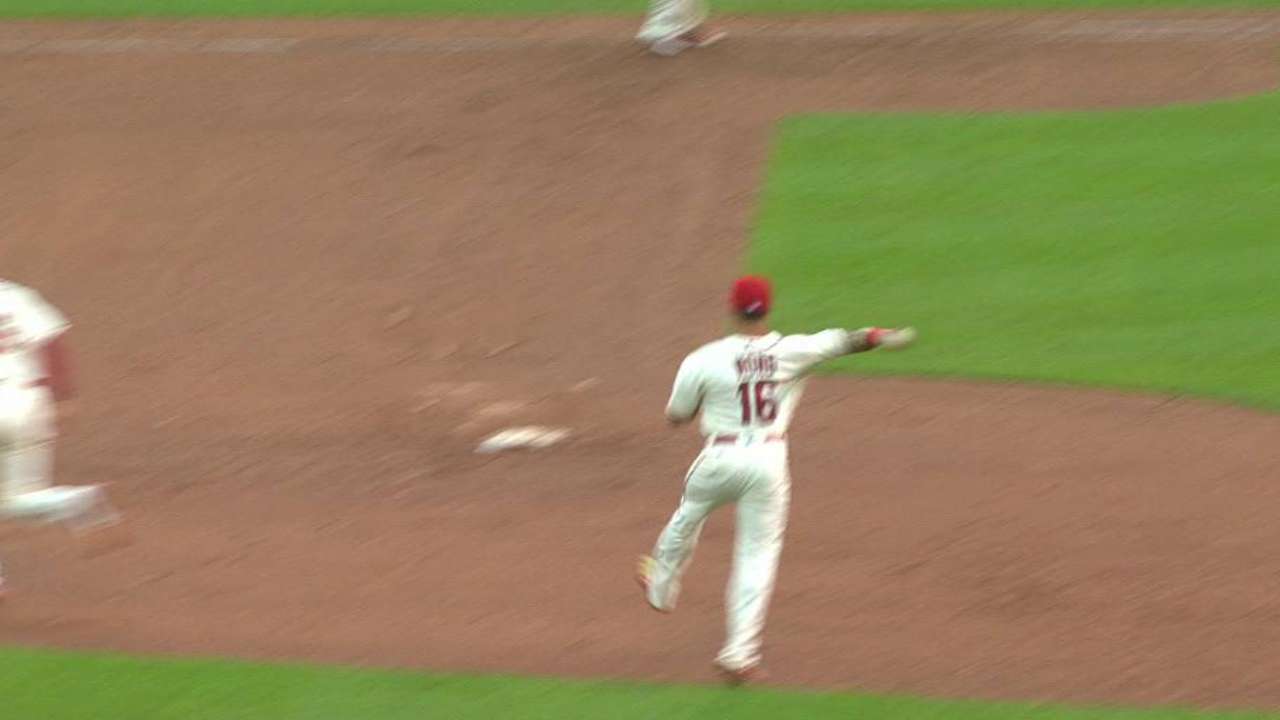 ST. LOUIS -- Cardinals outfielder/first baseman Brandon Moss continues to inch toward a return from the 15-day disabled list and might need a rehab assignment after spraining his left ankle July 5.
Moss stepped awkwardly on first base, which has now put him in a walking boot for the foreseeable future. He only removes it for treatment at Busch Stadium. Though he's eligible to come off the DL on Wednesday, it doesn't seem likely that will happen.
"The last few days it has made a lot of progress," Moss said. "That All-Star break was really good for it just to let it calm down, let some of the treatments they did for it take in."
St. Louis continues to toy with its alignment in the field with Moss out of the lineup. Matt Holliday was slotted at first base for the second time in three days on Sunday, with Randal Grichuk patrolling left field for the first time this season. Tommy Pham had been in left field the past three games.
Cardinals manager Mike Matheny had not received any dates or a timetable for Moss' return as of Sunday.
"It's one of those things you know you can't play with it, so you're just at the mercy of letting it heal," Moss said. "There's no way you can do anything of use with a sprained ankle. You can't hit, you can't throw, you can't run, so it's just one of those things you've got to let heal."
Moss was hitting .256 with 17 home runs and 40 RBIs prior to the injury. Grichuk was called up from Triple-A Memphis in his place. Grichuk entered Sunday batting .400 with three home runs and six RBIs since his return to St. Louis.
"You take two weeks away from baseball activities, you don't just jump back into it," Moss said. "You have to let it progress and heal and let everything see how it goes."
Nick Krueger is a reporter for MLB.com based in St. Louis. This story was not subject to the approval of Major League Baseball or its clubs.