Luck on Twins' side after missed opportunities
Club capitalizes on Indians' miscues in 11-inning victory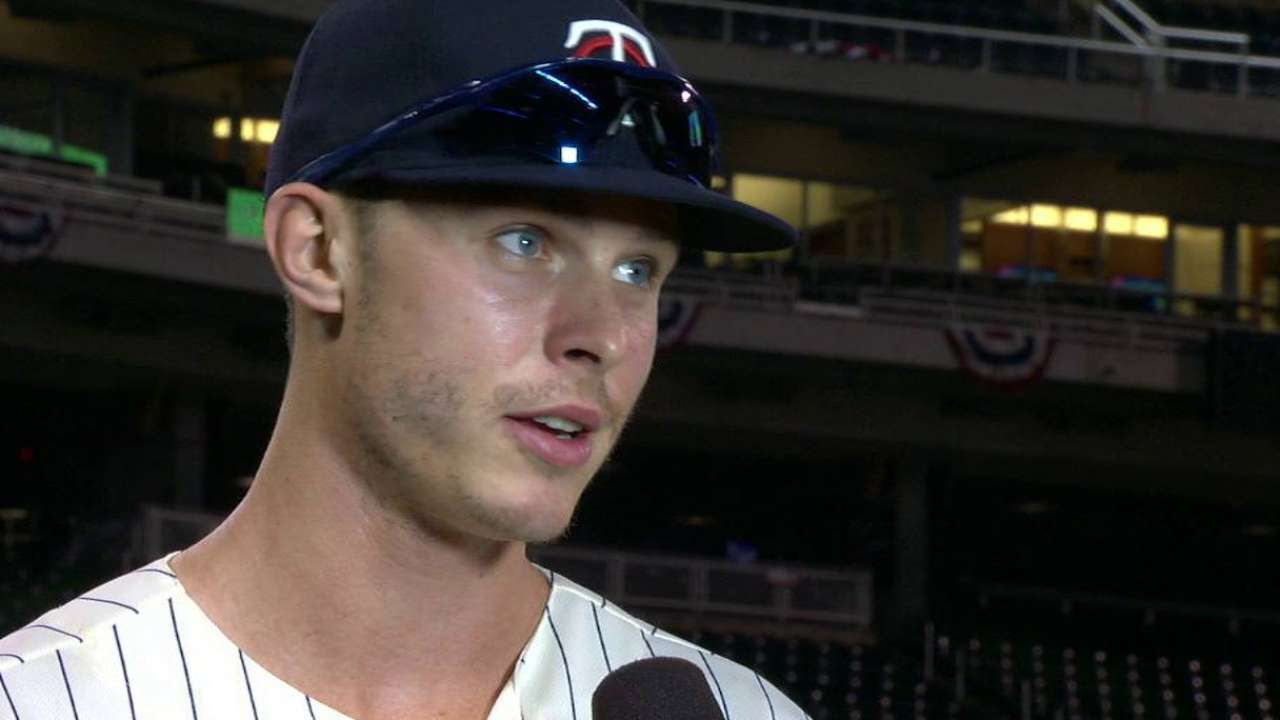 MINNEAPOLIS -- As evidenced by the winning run crossing home plate after Cleveland catcher Yan Gomes dropped a sure forceout at home, the Twins' 5-4, 11-inning victory over the Indians on Saturday night wasn't pretty.
Even though the team went just 1-for-15 with runners in scoring position and stranded 14 baserunners, the Twins found ways to get the job done when it mattered -- first, to tie the game with two runs in the seventh, and then to win it in the 11th.
"We had chances, definitely, to build a lead early but we didn't take advantage," said Twins manager Paul Molitor. "But we stayed with the game."
The seventh-inning rally started with a single from Eduardo Nunez and a walk by Joe Mauer that chased Indians starter Trevor Bauer. Minnesota benefited from a bit of luck when Cleveland first baseman Carlos Santana couldn't handle a sharp grounder off the bat of Miguel Sano for a run-scoring error, which capped off a 0-for-9 start to the game with runners in scoring position.
But Brian Dozier finally came through with an RBI single up the middle off former teammate Jeff Manship to tie the game and eventually force extra innings.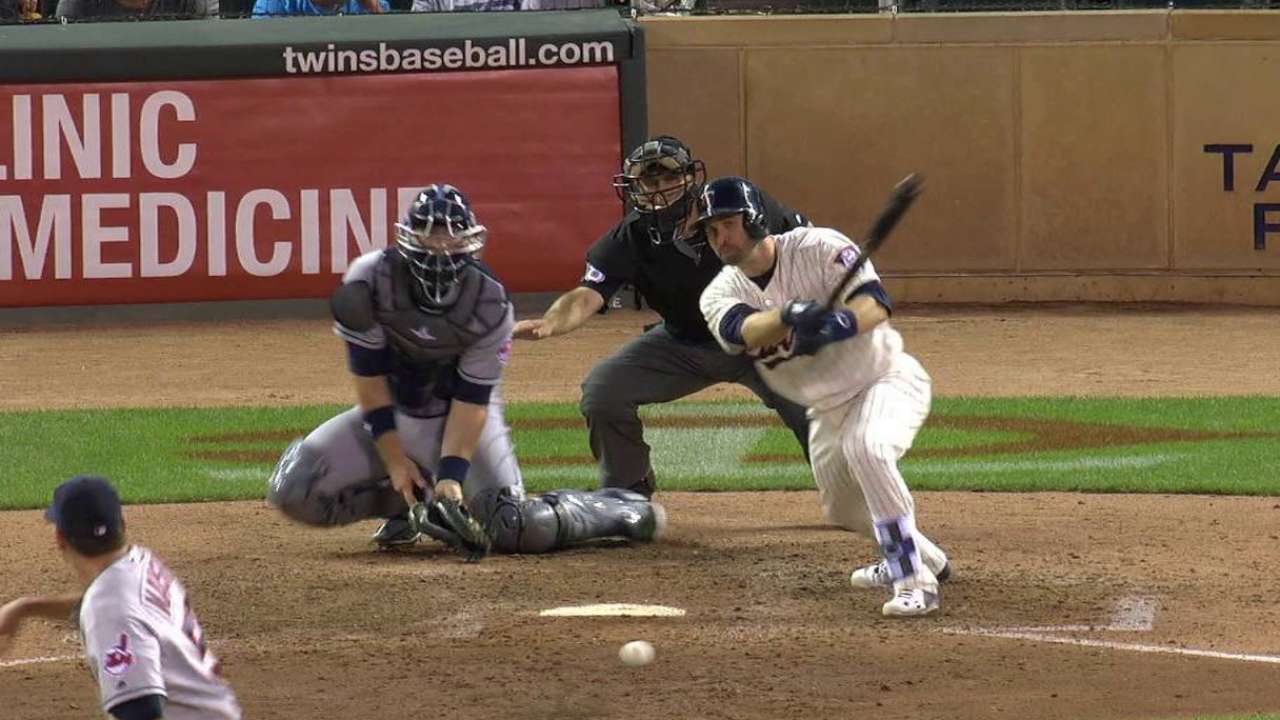 The Twins took advantage of a bit of luck again in the 11th, when Max Kepler's bases-loaded grounder was knocked down and picked up by reliever Joseph Colon before Gomes couldn't handle the play at home.
"Even though I struck it hard, [someone] was playing right up the middle, so I'm thankful [Colon] knocked it down and it got away from them," Kepler said. "I was trying to keep it simple and expect fastball because his command isn't very good, and I was trying to elevate a little, but again, not too much. I got the job done, I guess."
However it happened, the Twins will take it -- particularly after a frustrating start to the game marred by missed opportunities.
The Twins had a chance for a big third inning when a Byron Buxton walk, a single by Nunez and a walk to Mauer loaded the bases with nobody out. But Indians starter Bauer only yielded a sacrifice fly to Dozier and struck out two Twins to end the threat and limit the damage to one run.
Tied at 1 in the following inning, the Twins again had a chance to deal a blow to a shaky Bauer after Kennys Vargas led off the inning with a single and Eddie Rosario followed with a deep double to left. Bauer again buckled down, striking out Juan Centeno before inducing two groundouts to escape without allowing a run.
"Bauer was good," Molitor said. "He got six strikeouts, and I can't think of one that wasn't on a curveball. We know he throws it with two strikes, and we still couldn't figure out how to hit it. He got strikeouts at big times, but we stayed with the game."
Do-Hyoung Park is a reporter for MLB.com based in Minneapolis.
This story was not subject to the approval of Major League Baseball or its clubs.