Shoemaker near flawless in 1st career shutout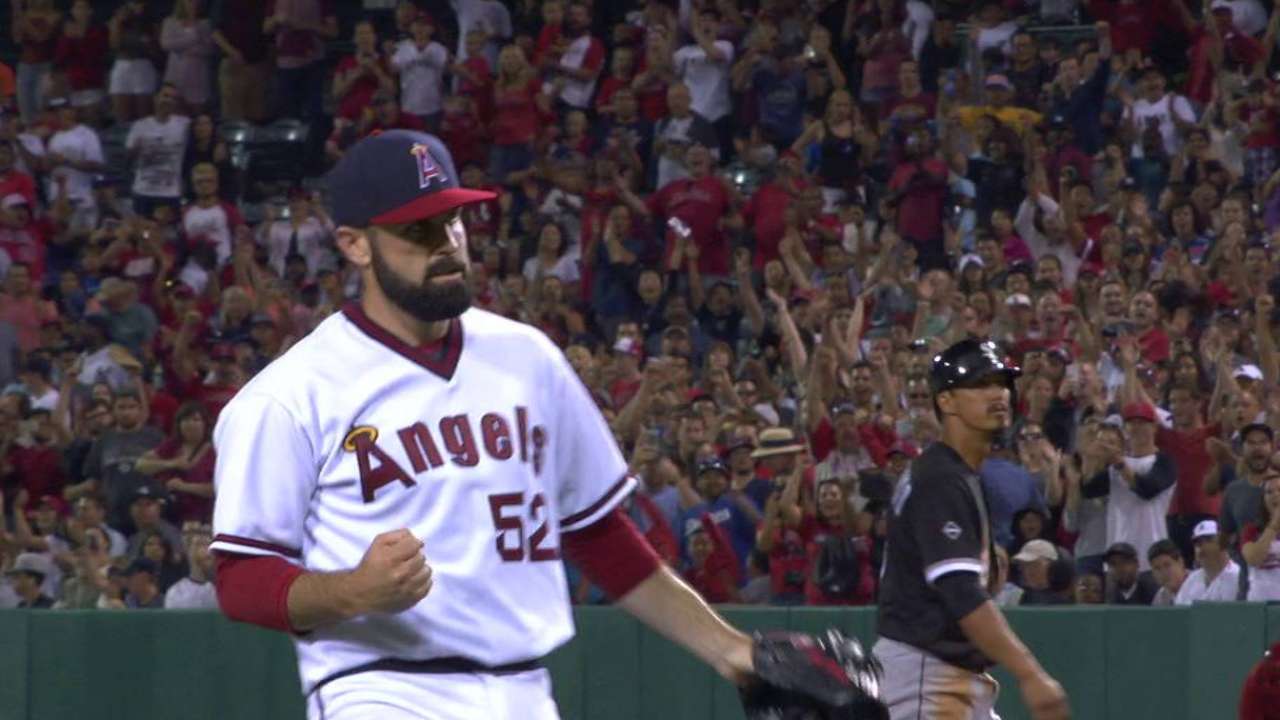 ANAHEIM -- Time after time this season, Angels right-hander Matt Shoemaker has been near-perfect and still come up on the losing end without displaying a twinge of frustration.
On Saturday night against the White Sox, he elevated his performance even higher, tossing his first career shutout and striking out a career-best 13 batters to nail down a 1-0 victory and outduel James Shields.
Shoemaker, already sitting at 99 pitches entering the ninth inning, took the ball again looking to close out the best performance of his career. He gave up a pair of hits to put the tying run at third base with one out -- a spot in which Angels manager Mike Scioscia would typically bring in his closer. Instead, he stuck with Shoemaker, who fired strikeouts numbers 12 and 13 past Todd Frazier and Justin Morneau to end it.
"It was an exceptional effort, especially getting a little tired at the end," Scioscia said. "But we all felt he had enough to get through, and he got a big strikeout of Frazier, and then Morneau to end the game."
Shoemaker, who'd struggled to close out similar spectacular outings this season, bore down.
"As a pitcher, you just want to execute your pitches and go right at guys and attack them, be aggressive," he said. "In that situation, I just wanted to execute good pitches and hopefully get weak contact or a swing and miss."
The stat line has grown similar for Shoemaker since his remarkable turnaround in mid-May, with his splitter leading to countless swings and misses and his fastball hitting spots to once again finish without a walk. Back at Angel Stadium after two road starts, he once again elevated his game, moving his ERA to 0.79 over his last six home starts with a 61-to-2 strikeout-to-walk ratio.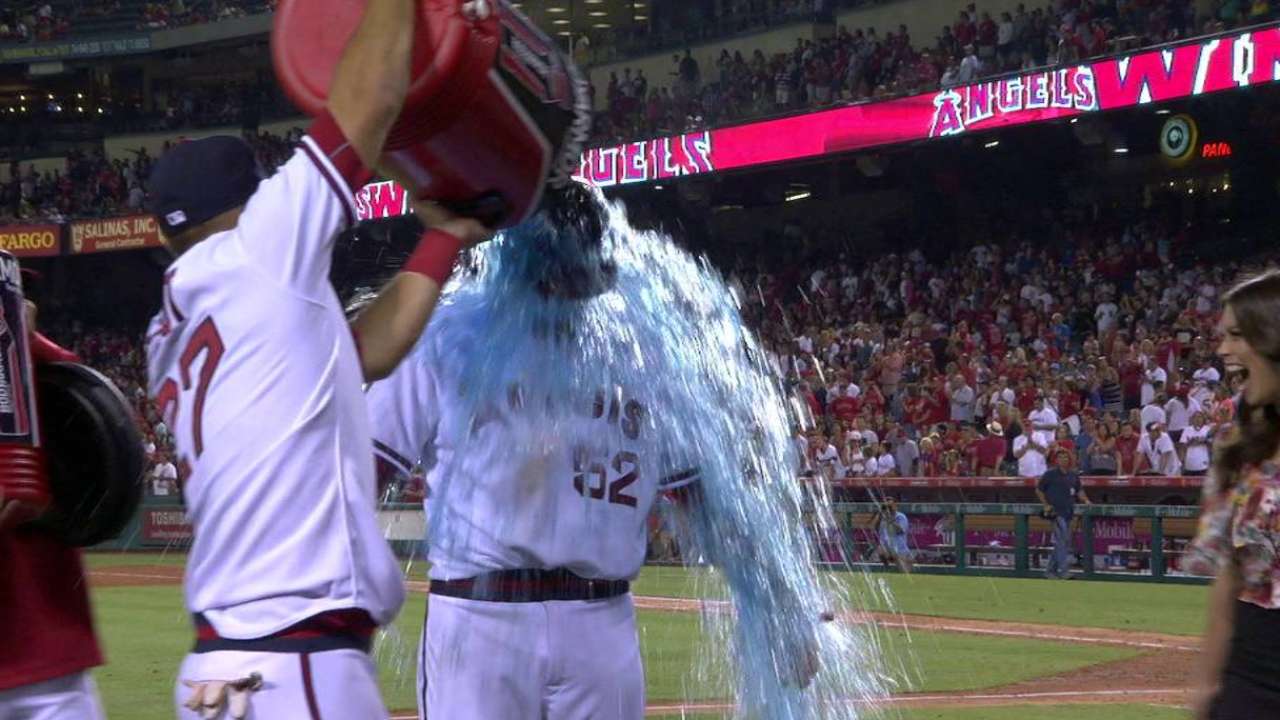 In the midst of this run, Shoemaker has constantly had to deal with pressure. His 3.17 average run support entering the game ranked sixth-worst in baseball, but fell even lower as the offense didn't produce a single run after the first inning.
Shoemaker's run, which has seen him toss eight quality starts in his last 11 outings and allow two or fewer walks in 15 straight starts, has largely passed quietly. He has gone from being optioned to Triple-A at the end of April to one of the most consistently effective pitchers in baseball that few casual fans had heard about. His month of June, in which he posted a 2.14 ERA, ended winless, making him the first American League pitcher since Sidney Ponson in 2002 to suffer that fate with such a low ERA.
Shields matched Shoemaker pitch by pitch, with Scioscia saying his right-hander had to work with "his back against the wall" most of the night. In front of 39,620 fans, he took control and finished the gem.
"That game was a lot of fun," Shoemaker said. "In that ninth inning, with the crowd getting into it like that, it's awesome. It was memorable."
Fabian Ardaya is a reporter for MLB.com based in Anaheim and covered the Angels on Saturday. This story was not subject to the approval of Major League Baseball or its clubs.