MLB.com Columnist
Fred Zinkie
10 players to stash on your fantasy bench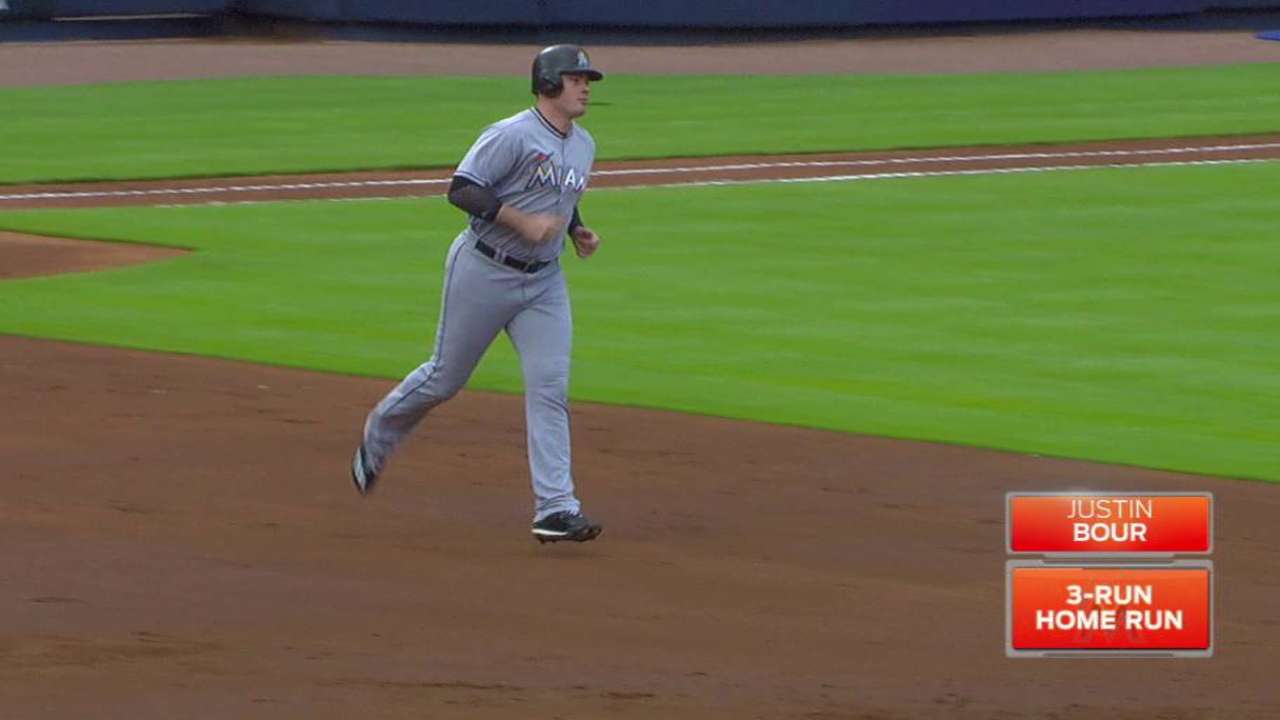 You tinker with your fantasy squad's starting lineup, looking to have the best possible player at every position. But did you know that your bench could make the difference between ultimate fantasy success or defeat?
For those who have the reserve space, stashing premium prospects or injured big leaguers -- guys who can make a difference tomorrow, if not today -- makes a ton of sense. Without further ado, let's review 10 players worth hoarding for the time being.
Justin Bour, first baseman

Despite working in a platoon role that minimizes his exposure to left-handers, Bour is on pace to exceed the 25-homer and 80-RBI marks this season. Even though the southpaw slugger does not help enough in the batting average and runs categories to join shallow-league rosters, he could help those in 12-team formats when he returns from a left ankle injury shortly after the All-Star break.
Could help fantasy owners by: July
Lucas Duda, first baseman

On the strength of 57 homers and 165 RBIs across the 2014-15 seasons, Duda was selected in the middle rounds of many '16 drafts. But after hitting .192 in May and landing on the disabled list due to a stress fracture in his lower back, the 30-year-old has fallen to waivers in many leagues. Once he returns, Duda is more likely to provide stretch-run power than the hyped prospects who will debut in the second half.
Could help fantasy owners by: August
Alex Bregman, shortstop

The No. 2 overall pick in the 2015 MLB Draft, Bregman has hit .309 with 19 homers and 60 RBIs across 272 at-bats between the Double-A and Triple-A levels this season. Although the Astros are set with Carlos Correa at shortstop, they could see Bregman as an upgrade over veteran Luis Valbuena (career .232 average) at third base. Sitting two games out of a postseason berth at the All-Star break, Houston is unlikely to take the slow road with arguably the most big league-ready prospect in its organization.
Could help fantasy owners by: Late July
Hunter Renfroe, outfielder

Hitting .335 and leading the Pacific Coast League in homers (21) and RBIs (76), Renfroe has proven to be a multidimensional offensive asset who is ready for the Major Leagues. While his 70-to-15 walk-to-strikeout ratio gives some cause for concern, the 24-year-old has the potential to provide mixed-league teams a power boost if the Padres offer him a full-time role down the stretch.
Could help fantasy owners by: Early August
Michael Conforto, outfielder

After a solid debut campaign that included an .841 OPS across 194 regular-season plate appearances and a pair of homers in the World Series, Conforto was a popular mid-round pick in 2016 drafts. The 23-year-old hit .365 with 18 RBIs across 74 at-bats in April before struggling through May and June (.148 average) to the point where Mets management sent him to back to the Minors. Having produced a .340/.411/.580 slash line across 13 games with Triple-A Las Vegas, the outfielder may soon return to a regular role in New York.
Could help fantasy owners by: Late July
Andrew Benintendi, outfielder

A first-round pick in the 2015 MLB Draft, Benintendi has posted an impressive .311/.376/.526 slash line across two Minor League levels this season. The 22-year-old is currently playing in Double-A, and Red Sox president of baseball operations Dave Dombrowski recently commented that bypassing the Triple-A level is a possibility for a premium prospect. Dombrowski may choose to look within his organization to address an unsettled left-field situation.
Could help fantasy owners by: August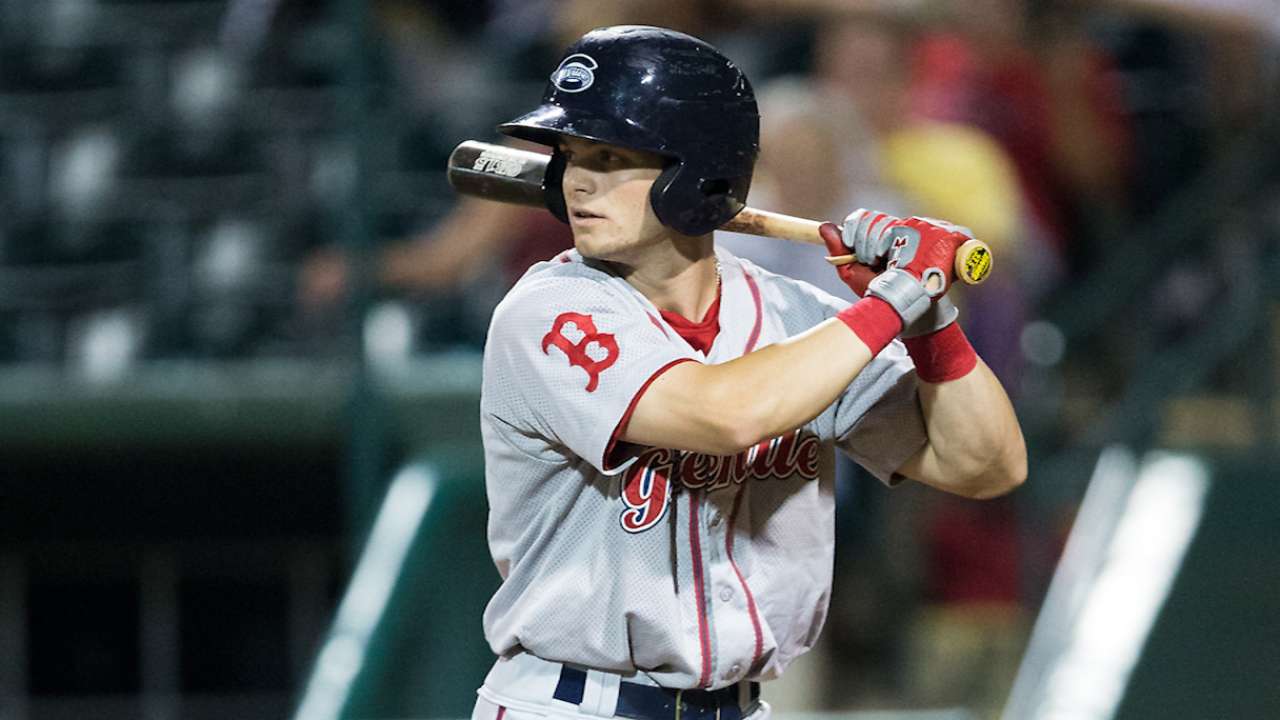 David Peralta, outfielder

Even though a pair of DL stints have caused Peralta to fall to waivers in many mixed-leagues, he remains the same lefty slugger who hit .312 with 17 homers and 78 RBIs across 462 at-bats in a breakout 2015 season. Expected to return by the end of July, Peralta could use his premium lineup spot behind superstar Paul Goldschmidt to make a notable mixed-league impact across the final two months of '16.
Could help fantasy owners by: Late July
Jameson Taillon, starter

A premium prospect with a 3.86 ERA across his initial five Major League starts, Taillon should be owned in most leagues. With stellar Minor League stats (2.04 ERA, 0.81 WHIP) and solid control of the strike zone in the Majors (21-to-5 strikeout-to-walk ratio), Taillon is expected to return to the Bucs' rotation after the All-Star break.
Could help fantasy owners by: Mid-July
Luis Severino, starter

Severino is a rare case of a pitcher who warrants attention, despite pitching himself (7.46 ERA, 1.69 WHIP in the Majors this year) back to Triple-A. After posting a 2.45 ERA in the Minors last season, the right-hander produced a 2.89 mark across 11 second-half starts with the Yankees. Severino -- who has registered a 3.00 ERA across nine starts since returning to Triple-A -- has the upside to be an impactful mixed-league starter, which makes him worth a bench spot in deep mixed formats.
Could help fantasy owners by: August
Cam Bedrosian, reliever

Closer Huston Street and setup man Joe Smith are strong candidates to find new homes if the last-place Angels choose to become sellers at the Aug. 1 non-waiver Trade Deadline. If the high-priced veterans are cleared out of the bullpen, Bedrosian could immediately emerge as the club's closer. Having produced a 1.09 ERA, a 1.12 WHIP and a 9.8 K/9 rate this season, the right-hander has the stellar ratios and swing-and-miss arsenal that managers seek when tabbing a new fireman.
Could help fantasy owners by: Early August
Fred Zinkie is the lead fantasy baseball writer for MLB.com. Follow him on Twitter at @FredZinkieMLB. This story was not subject to the approval of Major League Baseball or its clubs.