Rumor roundup: Texas interested in Pomeranz
Reports indicate Rangers are one of several clubs looking at Padres' All-Star lefty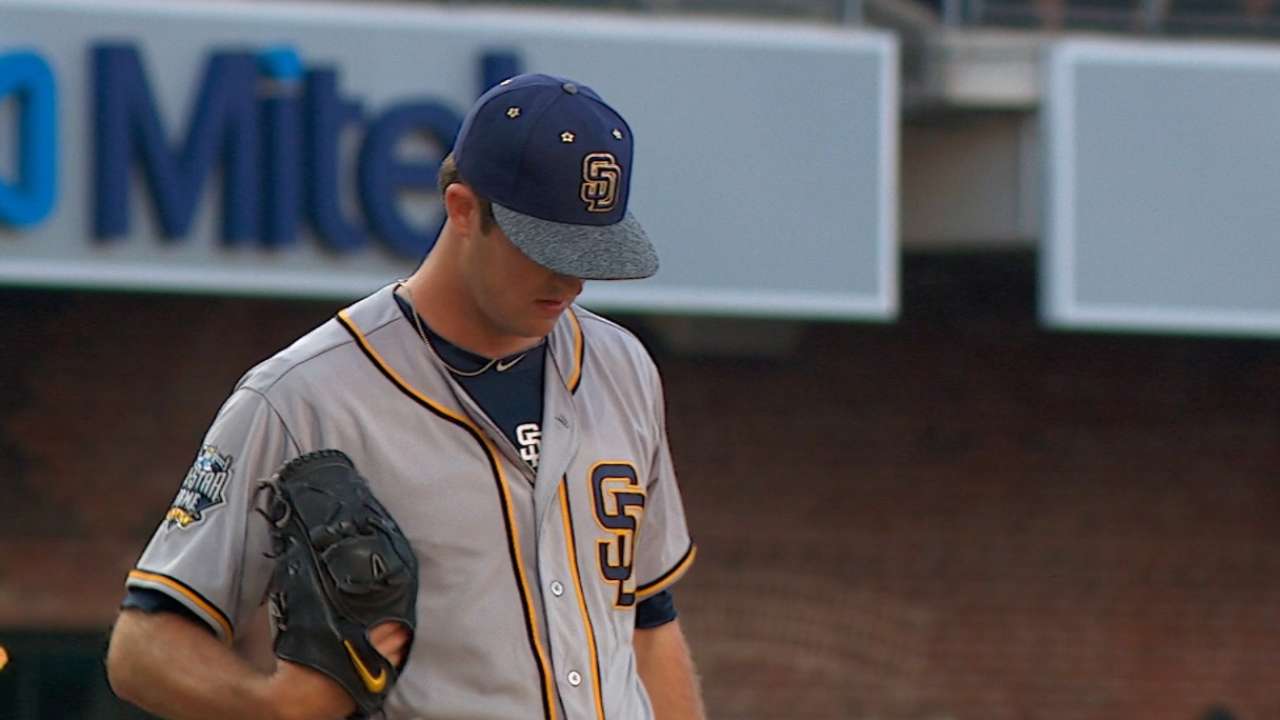 The All-Star Game has come and gone, and with the regular-season schedule resuming on Friday, that leaves a little more than two weeks of games before the non-waiver Trade Deadline, which falls on Aug. 1 this year.
Baseball already saw some trade activity in recent weeks, with starter Bud Norris (Dodgers), relievers Fernando Rodney (Marlins) and Brad Ziegler (Red Sox), and infielder Aaron Hill (Red Sox) among those on the move. But despite a market light on big-name pending free agents, there should be many more deals on the way as contenders try to plug holes for the stretch run.
Here is a look at some of the latest rumors:
Texas, several others, targeting Pomeranz
On Tuesday, the same day Drew Pomeranz pitched for the Padres in the All-Star Game at Petco Park, Ken Rosenthal of FOX Sports reported that the left-hander is drawing interest from the Rangers, who also are investigating other pitching options.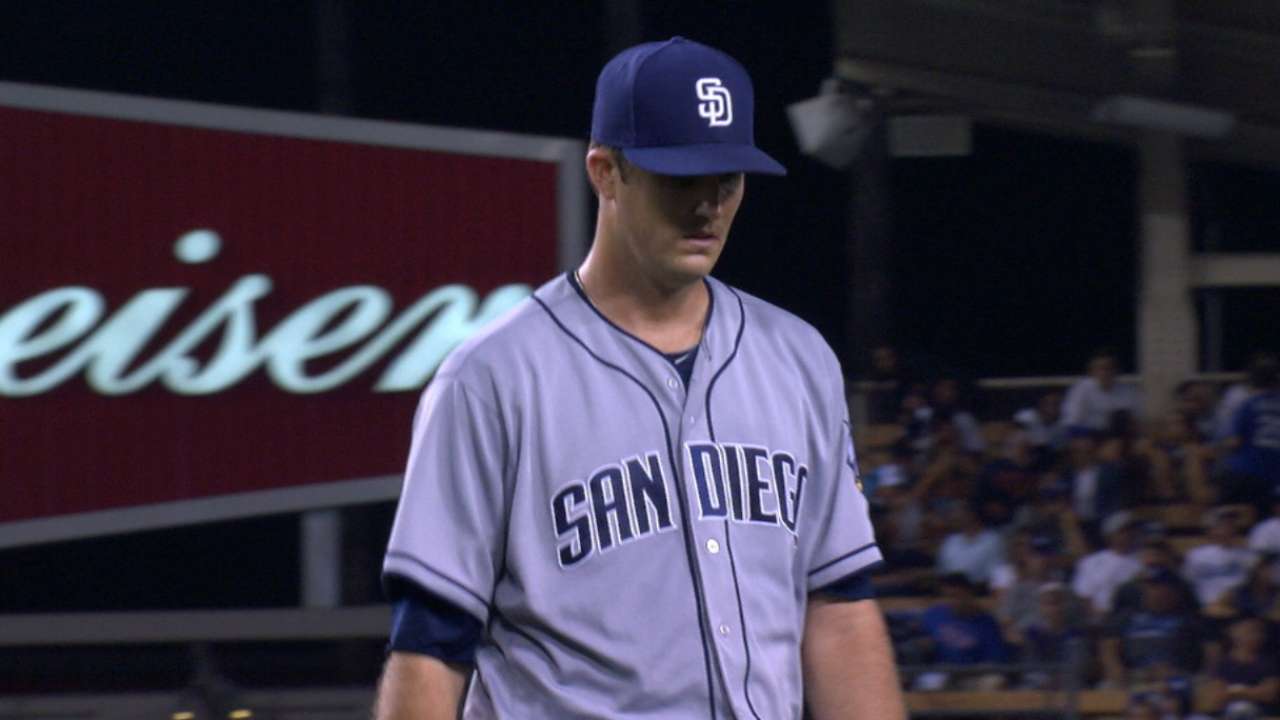 Yu Darvish is set to return to the team's rotation on Saturday, but that still leaves Derek Holland and Colby Lewis on the disabled list. In other words, a starting pitcher makes sense as a target for the first-place Rangers, who also have been linked repeatedly to Brewers catcher Jonathan Lucroy.
In terms of Pomeranz, it appears the Rangers are not alone in their pursuit, with The San Diego Union-Tribune reporting that approximately 10 teams have asked the Padres about his availability. In a thin pitching market, there is a lot to like about a 27-year-old lefty with a 2.47 ERA, more than 10 strikeouts per nine innings and two seasons of club control remaining after 2016. That also suggests it will take a hefty offer to pry Pomeranz away from San Diego.
Fishing for pitching
Another club said to have interest in Pomeranz is the Marlins, with the Miami Herald naming Oakland's Rich Hill and Tampa Bay's Jake Odorizzi as other starters the club is considering. Rosenthal also reported that Miami is searching for an upgrade to its rotation, which features an ERA above 5.00 from pitchers other than Jose Fernandez and Adam Conley.
Among starters scheduled to reach free agency this coming offseason, Hill might be the most intriguing, despite being 36 years old. The lefty authored an impressive comeback with Boston late last season, making his first four big league starts since 2009, and he has continued that trend with Oakland this year (2.25 ERA in 13 outings).
Odorizzi is more similar to Pomeranz, as a 26-year-old with three years of club control remaining. However, the righty has seen his ERA swell by a run, to 4.47, after allowing 24 runs over his past 32 innings.
Don't go, Julio
One of the most high-profile pitchers swept up in trade rumors is the Braves' Julio Teheran. An All-Star this season with a 2.96 ERA over 18 starts, Teheran would command a huge return given his track record, age (25) and contract (owed $37.3 million from 2017-20, including a team option). With Atlanta rebuilding, and having already dealt Norris and Kelly Johnson, will it also part with Teheran?
"No. We aren't trading Julio," general manager John Coppolella told The Atlanta Journal-Constitution in a Q&A.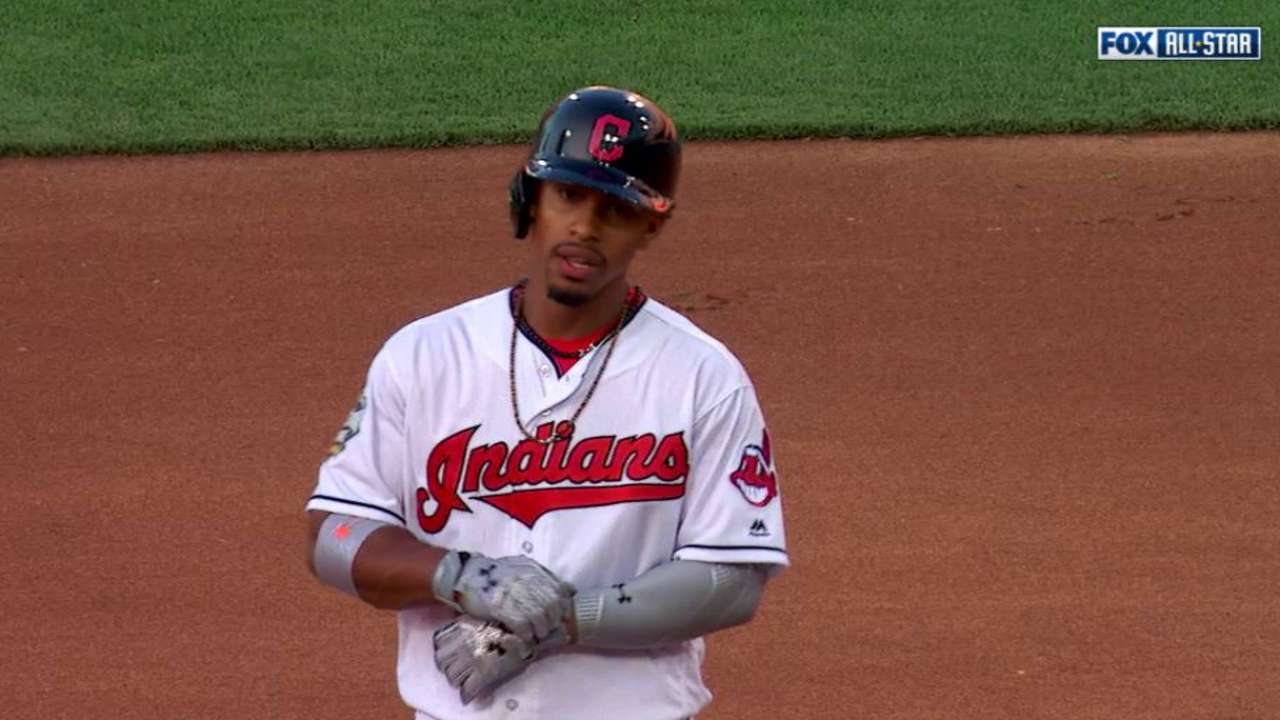 All-Star bats on the market
Pomeranz and Teheran aren't the only 2016 All-Stars who have been the subject of trade speculation. Lucroy has been a popular name, as he enjoys a bounceback season at the plate (.304/.361/.491 with 11 homers), with a highly affordable team option ($5.25 million) available for 2017.
Fellow NL teammates Jay Bruce and Carlos Gonzalez sit atop the list of outfielders potentially on the move, along with Josh Reddick of the A's. ESPN's Jerry Crasnick named the Indians, Giants, White Sox, Royals, Red Sox, Cubs and Dodgers as teams that could have interest in such an outfielder.
Bruce, who was nearly traded in March before the deal fell through, is having his best offensive season since 2013, batting .267/.315/.538 with 18 homers for the Reds. He comes with a $13 million club option for next year. Gonzalez, set to make $20 million in the final year of his contract, continues to rake when healthy, which he has been this year. The 30-year-old owns a .318/.367/.557 line with 19 homers for the Rockies.
Andrew Simon is a reporter for MLB.com. Follow him on Twitter @AndrewSimonMLB. This story was not subject to the approval of Major League Baseball or its clubs.