Midterm Report: Team-by-team second-half previews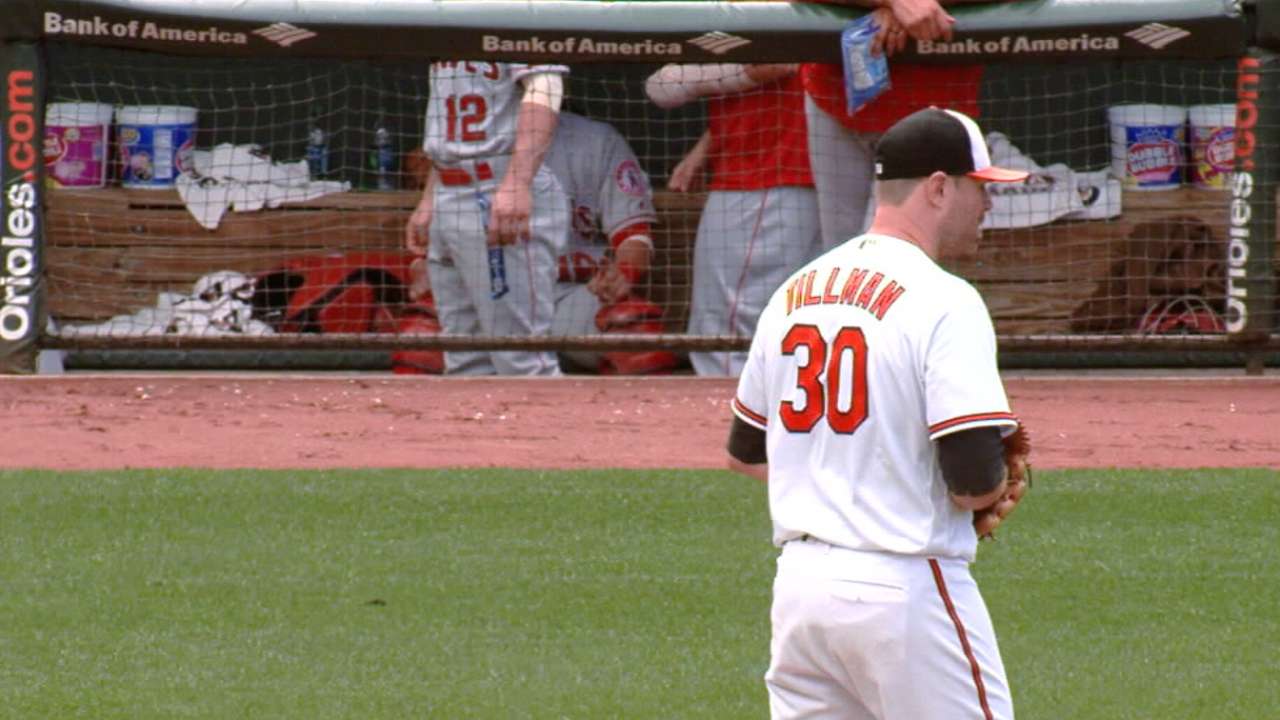 No matter what the first half of the baseball season looks like, in the final two and a half months before the playoffs, anything can happen. A division leader can see it all slip away, or an underdog can make a miracle run to October.
Often, the key -- as with the Mets and Yoenis Cespedes a year ago -- is a difference-making player acquired in a Trade Deadline deal. In the final weeks of July, every club has to decide whether it is a buyer or seller as the Aug. 1 non-waiver Trade Deadline quickly approaches.
With that in mind, here is a look at the outlook for each team coming out of the All-Star break. Clubs are listed alphabetically by division.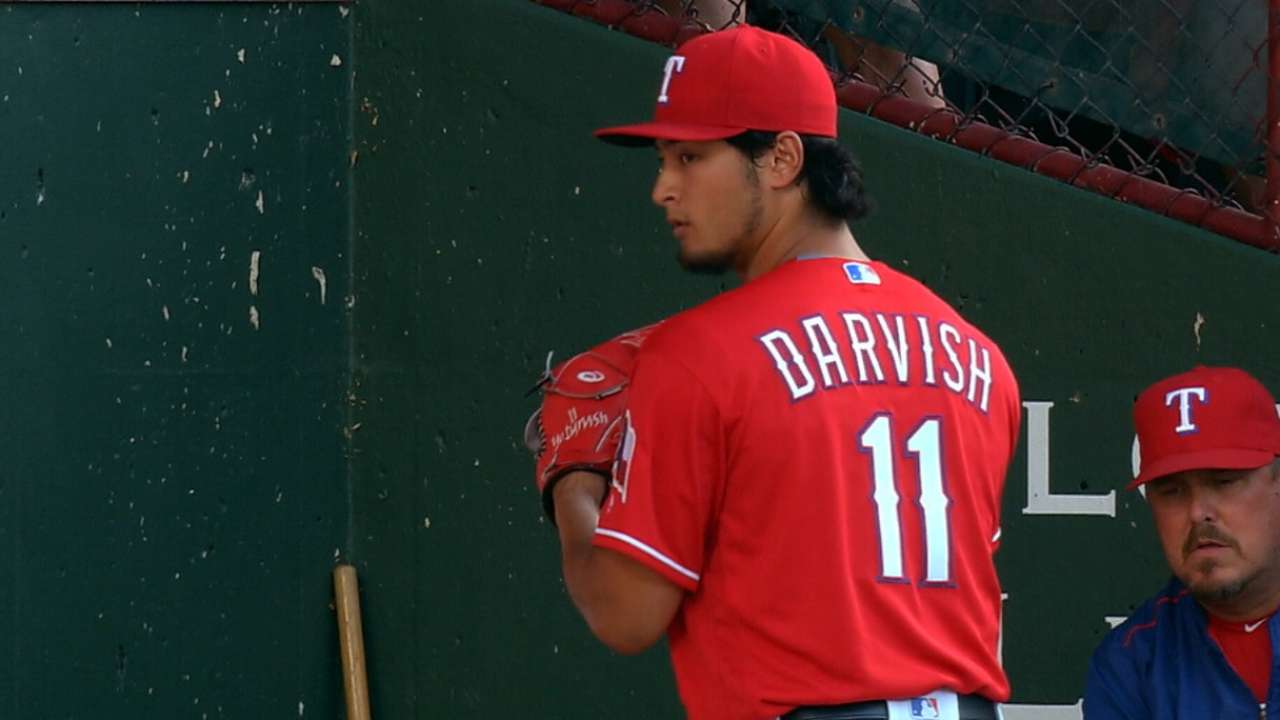 AMERICAN LEAGUE EAST
Blue Jays
: Toronto is in strong position to make a run at the postseason, and with its lineup set, pitchers like Aaron Sanchez -- or maybe someone brought in from outside -- could make the difference. More >
Orioles
: Baltimore wants to hold off the Red Sox and Blue Jays in the American League East and get back to the postseason, but to do that, it might have to make a move for a starting pitcher. More >
Red Sox
: Preparing for a playoff push, the Red Sox have relied on their elite hitters, so as the Trade Deadline approaches, Boston could look to acquire another starting pitcher -- in addition to Drew Pomeranz -- to shore up its rotation. More >
Rays
: The Rays appear to be firmly positioned as sellers at the deadline. Their starting pitchers in particular -- perhaps Matt Moore or Jake Odorizzi -- could net a nice haul from a team looking for that extra arm to get them a shot at the playoffs. More >
Yankees
: The Yankees are faced with unusual uncertainty at the All-Star break: Should they buy or sell at the Trade Deadline? They'd need to make a major surge to contend, but for New York, the playoffs are always an expectation. More >
AMERICAN LEAGUE CENTRAL
Indians
: This is the first time since Terry Francona took over the reins that the Indians have led the Central at the All-Star break, and they're gunning for a division title. Michael Brantley, and maybe a bullpen upgrade, could help them get there. More >
Royals
: The Royals could use a fifth starter, and maybe even an impact bat with Alex Gordon struggling and Mike Moustakas out for the year. Top prospect Raul Mondesi, who made last year's World Series roster, could make an impact down the stretch as well. More >
Tigers
: The Tigers could look to acquire a starting pitcher in an attempt to get back into the thick of things, but they might not consider their top prospects expendable, so they'll be looking for just the right piece. More >
Twins
: After last year's 83-79 finish, the Twins are sellers in 2016, with right-hander Ervin Santana their main trade chip, possibly along with position players like Kurt Suzuki or Eduardo Nunez. More >
White Sox
: The White Sox have already traded for James Shields, and they'll be in the market for both offense and relief help as the Trade Deadline approaches. The key player for them, though, could already be in the organization: Justin Morneau. More >
AMERICAN LEAGUE WEST
Angels
: With their core of Mike Trout and Albert Pujols, the Angels won't be looking to rebuild completely, but due to a depleted farm system they might want to move veterans like Yunel Escobar or Joe Smith. More >
Astros
: With a deep team playing well, the Astros could stand pat at the Trade Deadline, or perhaps add a starter -- their biggest "acquisition" of all could be the promotion of top prospect Alex Bregman. More >
A's
: The A's, as they did last year, will likely be looking to move their best trade chips. In 2015, that meant dealing Scott Kazmir, Tyler Clippard and Ben Zobrist; this year, that could be Rich Hill, Josh Reddick or Danny Valencia. More >
Mariners
: The next two weeks could determine whether the Mariners look to buy at the Deadline. If Seattle feels it will be playing meaningful games in September, general manager Jerry Dipoto could seek to add a power bullpen arm. More >
Rangers
: After last season's postseason loss to the Blue Jays, the Rangers are hungry for a World Series, and they don't want to settle for anything less. They could look for a starter and a reliever to help them get there. More >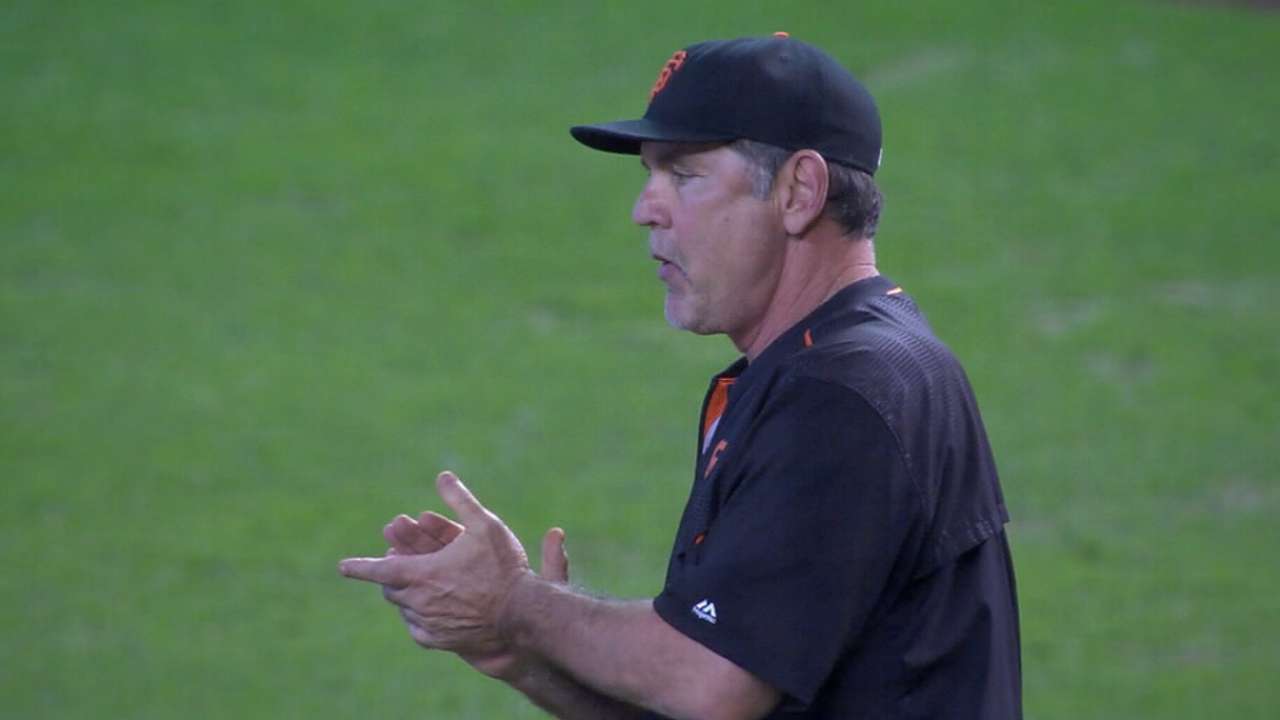 NATIONAL LEAGUE EAST
Braves
: Julio Teheran's ascension by age 25 to an All-Star-caliber pitcher makes him a valuable trade chip as the Deadline approaches, but if the Braves were to part with him, the haul would have to be big. More >
Marlins
: The Marlins enter the second half tied for an NL Wild Card spot, and they have a lot of young talent in place. If they look to buy at the Trade Deadline, their targets could be a starting pitcher or bullpen piece. More >
Mets
: Last year, trading for Cespedes made all the difference for the Mets on their run to the NL East title and pennant. This season, hit hard by injuries to nearly every key player, their most likely move could be to add a starter to replace Matt Harvey. More >
Nationals
: Washington, despite its substantial lead in the division, approaches the Trade Deadline looking for bullpen help -- its top priority -- and perhaps another bat to help the club get over the playoff hump and into the World Series. More >
Phillies
: The Phillies have plenty of young arms anchoring the rotation, so as they build for the future, they could look to trade a veteran like Jeremy Hellickson in the coming weeks, and a number of their position players could be moved as well. More >
NATIONAL LEAGUE CENTRAL
Brewers
: Jonathan Lucroy's elite production at the catcher position and Ryan Braun's successful season mean that either one could be a valuable trade centerpiece as the Brewers approach the Deadline with an eye toward the future. More >
Cardinals
: The Cardinals are playing for October again, although it will be a tall task to catch the Cubs; they have the flexibility to make a bigger move if necessary, but looking for bullpen help may be the more likely route. More >
Cubs
: The Cubs' rare lineup depth and strong starting rotation leave little in the way of visible weaknesses, but they could always use some extra bullpen help on their quest to end their 107-year World Series title drought. More >
Pirates
: With star power and depth, the Pirates might not need to make a big Trade Deadline acquisition, especially if Andrew McCutchen returns to being a superstar -- but currently on the outside looking in, they could always make a move. More >
Reds
: Jay Bruce is an All-Star for the third time in his career with the Reds, but he could be a player the rebuilding club looks to move at the Trade Deadline, as could veteran shortstop Zack Cozart. More >
NATIONAL LEAGUE WEST
D-backs
: The D-backs' big offseason acquisitions haven't gotten them into contention -- one of their biggest goals for the second half will be getting Shelby Miller on track. They traded closer Brad Ziegler just before the break, and they could deal another veteran like Daniel Hudson. More >
Dodgers
: The Dodgers are in playoff position at the All-Star break, but they could certainly use starting pitching depth behind Clayton Kershaw, and they're currently rumored to be shopping Yasiel Puig. More >
Giants
: The Giants are strong in most areas -- they've been the best team in baseball in the first half after all -- but they might still look for outfield or relief help as they try to continue the pattern and win the World Series for a fourth straight even-numbered year. More >
Padres
: The Padres have already traded Shields and Fernando Rodney, and they could continue to be busy on the trade market, potentially moving someone like Derek Norris to stockpile young talent -- which they already have in players like Wil Myers. More >
Rockies
: The Rockies have some star power, with elite players like Carlos Gonzalez and Nolan Arenado, but their position in the standings makes them seem more likely to sell than buy at the Deadline, pending what happens the next few weeks. More >
David Adler is a reporter for MLB.com based in New York. Follow him on Twitter at @_dadler. This story was not subject to the approval of Major League Baseball or its clubs.