Miami on clock for 2017 All-Star Game
The Marlins were also represented by four All-Stars: Fernandez, Ozuna, Rodney and A.J. Ramos. Plus, Stanton stole the show on Monday in the Derby, belting a record 61 total homers.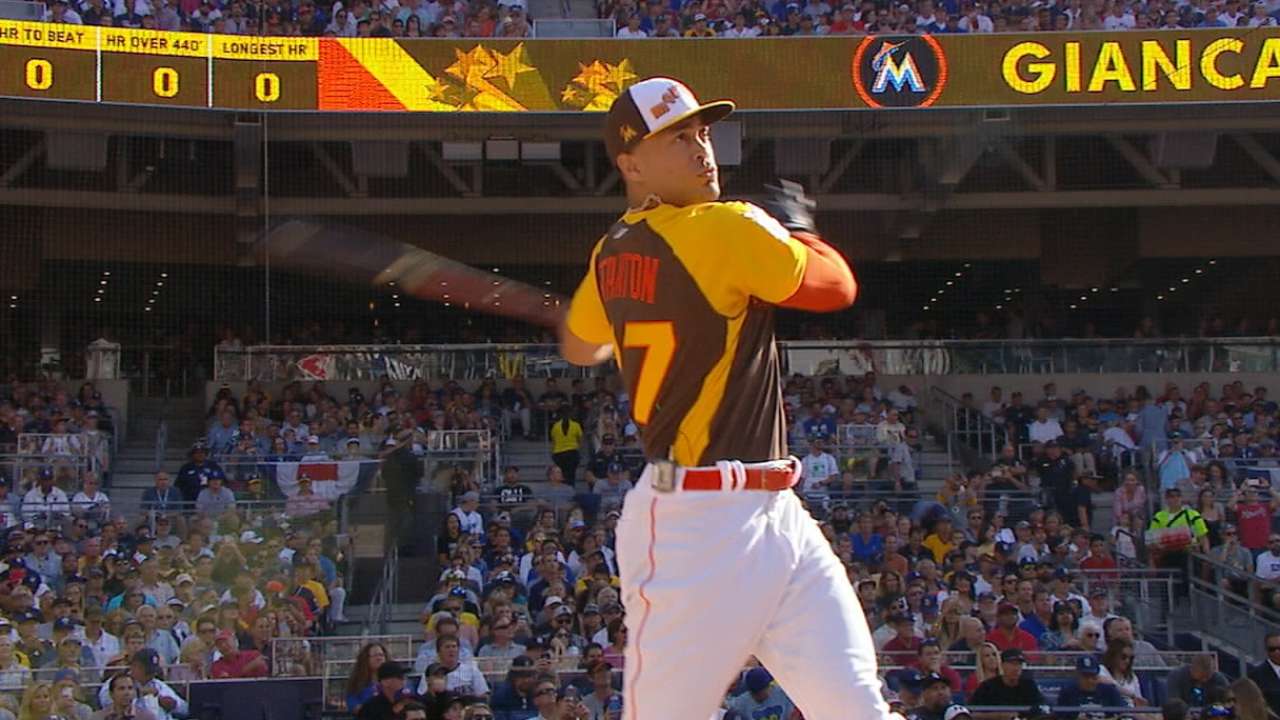 "When you have history made, the way Giancarlo did, you know this has been an amazing All-Star experience," Marlins president David Samson said. "And to see Giancarlo here, and wanting to come to the game and realizing he likes playing in it way better than watching it, that's something good to hear.
"Secondly, when you think about the fact, we're on the clock now. This whole All-Star experience is coming to Miami. Giancarlo is going to get to defend his Home Run Derby title, and we're hoping to have as many All-Stars next year as we have this year."
The American League edged the National League, 4-2, on Tuesday night. One of the light-hearted highlights came in the third inning, when two months before before his tragic passing, Fernandez faced his idol, Big Papi of the Red Sox. The two smiled and laughed at each other, and after running the count full, Ortiz walked and was replaced by pinch-runner Edwin Encarnacion.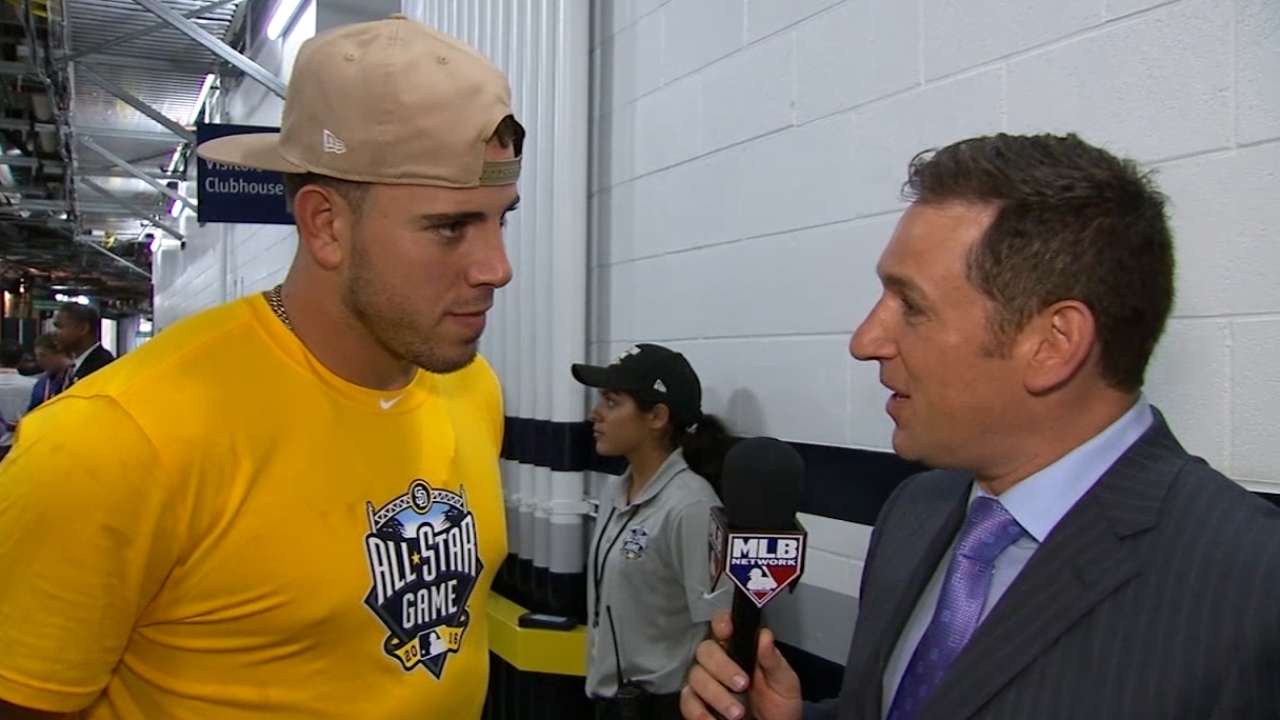 Beforehand, Fernandez said he would groove a fastball to Ortiz.
"The moment of Jose grooving 95 to Papi was great," Samson said.
Ozuna came through with an RBI single, and Rodney struck out Miguel Cabrera in two-thirds of an inning.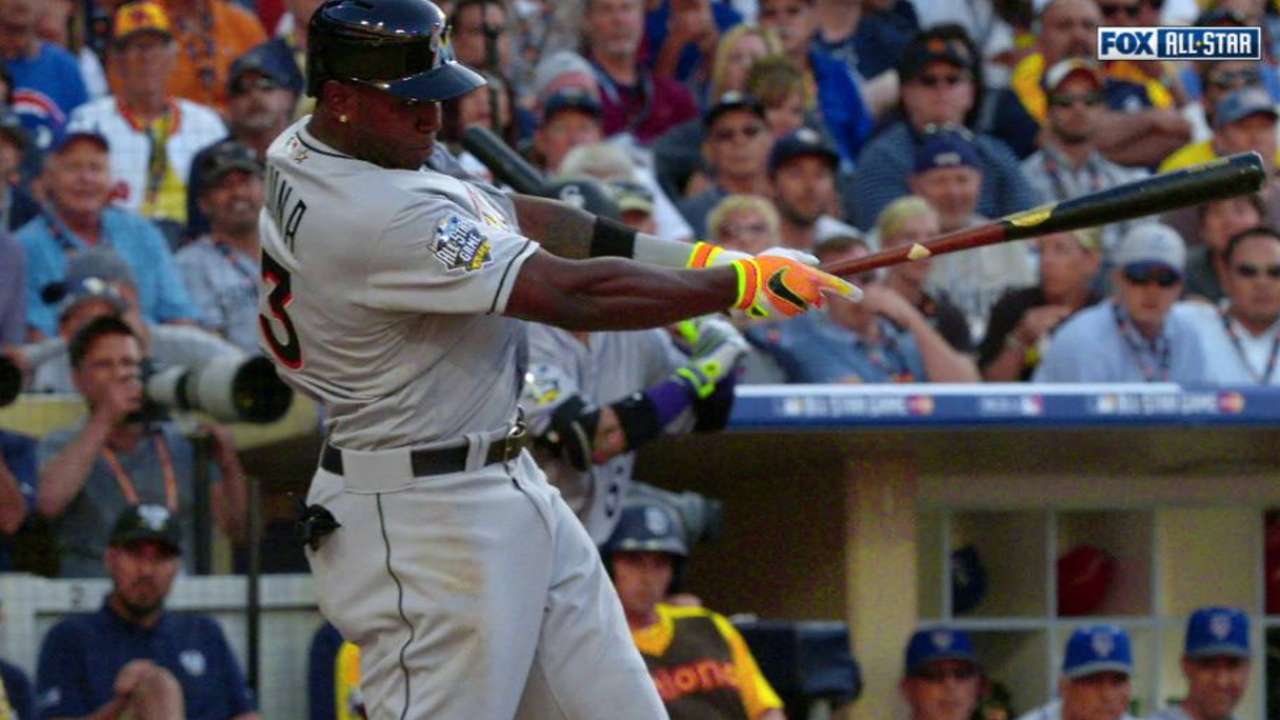 "You can tell the Marlins are positioned with great talent," Samson said. "The focus for our all of our players, in talking to them this week, is to play into October, way more than playing in July."
San Diego raised the bar this week, but South Florida is no stranger to stepping up for big events.
"Miami specializes in that," Samson said. "This is what Miami does. We are a big-event city, tourist friendly, and I know we're going to step up the way San Diego did.
"There were 75 members of our staff here, and all of us realize the importance of putting on a show. I want next year's All-Star Game to be the best ever, because I want Miamians to be proud of their city and proud of the Marlins, and that's why we do what we do."
Joe Frisaro has covered the Marlins for MLB.com since 2002. He writes a blog, called The Fish Pond. Follow him on Twitter @JoeFrisaro and listen to his podcast. This story was not subject to the approval of Major League Baseball or its clubs.