All-Star GIFs: Hosmer crushes on ex-teammate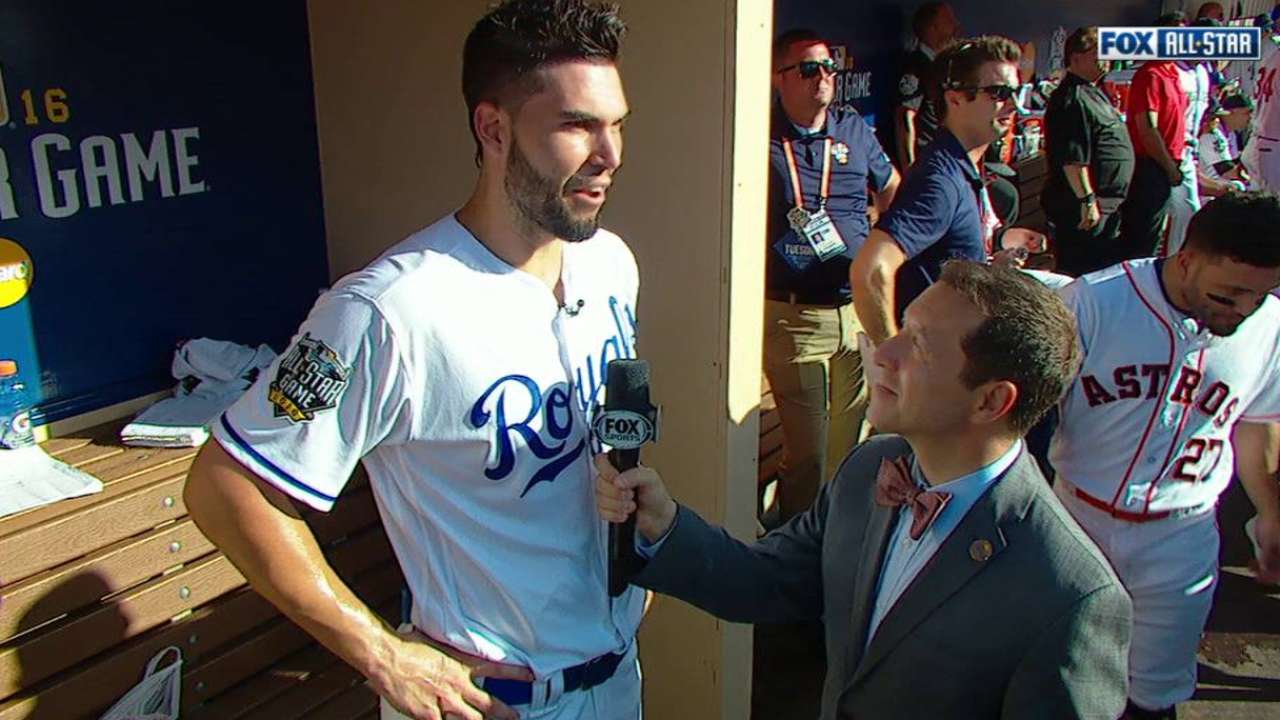 Here are the top GIFs from Tuesday night's All-Star Game presented by MasterCard, courtesy of @MLBgifs:
1. Remember this swing, Johnny?
All-Star Game MVP Eric Hosmer got the American League on the board with an opposite-field blast off former Royals teammate Johnny Cueto in the second inning. It was the first Royals homer in the Midsummer Classic since Bo Jackson's in 1989.
2. Royal flex
This is how it feels when you and your Royals teammate drop a three-spot in the second inning of the All-Star Game, giving the American League all the offense it needs to secure home-field advantage in the World Series.
3. Big sendoff for Papi
David Ortiz played in his 10th and final All-Star Game Tuesday night in San Diego, and this was his moment, as he walked off the field to a standing ovation and his AL teammates greeting him outside the dugout.
4. Send in the jets
Big Papi had a night to remember in his final All-Star Game, and it started with a bit of a jolt as Ortiz appeared startled by the jet flyover before first pitch.
5. How to take out the second baseman
Carlos Gonzalez ends up spikes-high in this slide into second base during the All-Star Game, but he makes sure to let Jose Altuve know it was inadvertent through a few fake punches and some laughter.
Manny Randhawa is a reporter for MLB.com. Follow him on Twitter @@MannyRsports. This story was not subject to the approval of Major League Baseball or its clubs.