Baseball aids in education of homeless kids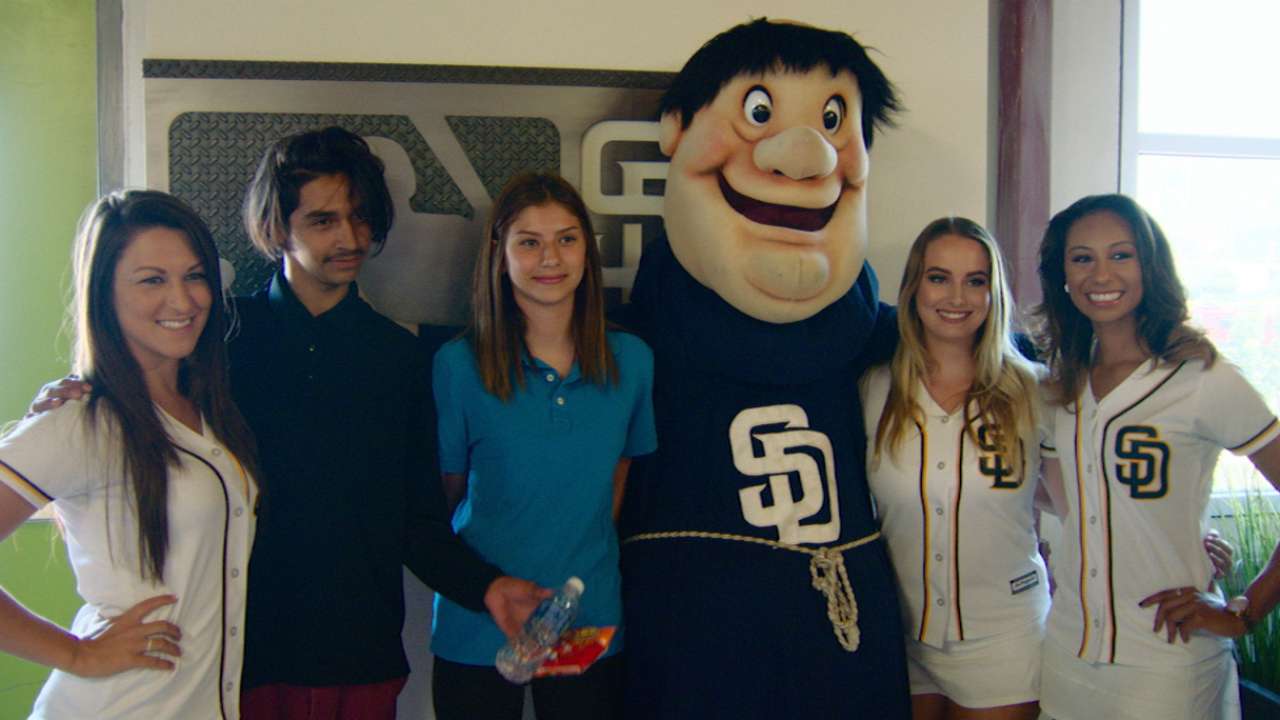 SAN DIEGO -- The Padres and Major League Baseball commemorated a state-of-the-art career academy called Launch Pointe, at the Monarch School in downtown San Diego Tuesday morning.
Monarch has served San Diego County since 1988 and offers comprehensive educational programs to 450 K-12 students affected by homelessness.
Launch Pointe is a 7,000-square-foot addition on the second floor of Monarch's building, and is designed to serve as a technical career center for students to develop a pathway for future success in growing employment sectors in San Diego.
"We're gathered in what many may consider the classroom of the future," said Erin Spiewak, president and CEO of the Monarch School. "This is a place where learning is flexible, it's innovative, it meets the challenges of a 21st century economy.
"Because of the investment of Major League Baseball and the San Diego Padres, our students will have their classroom of the future today."
Launch Pointe at the Monarch School was the final project of MLB's legacy initiative, which will leave behind more than $5 million to local and national charities as a result of the All-Star Game presented by MasterCard.
For students like Antonio, who will benefit from Launch Pointe when the school year starts in a few months, the benefit can't be measured in dollars.
"I have been at Monarch for three years, and I have been able to accomplish so much more than I thought possible thanks to the support of people like you, my teachers and staff," he said.
Antonio is looking forward to taking Launch Pointe's coding class, as he is interested in becoming a video game designer once he's done with school.
"Growing up, I loved playing video games," he said. "I've always been fascinated about how video games work and what was the technology behind it -- from how the character moves, to how he jumped, to how the mechanics work."
A second potential career for Antonio is a geologist -- "I love shiny rocks," he said. Regardless of what specific plan Antonio, and students like him have, though, Launch Pointe is intended to help further education and brighten futures.
"This space is going to allow our students to explore opportunities in new career pathways," Spiewak said. "Gain skills such as critical thinking and problem solving, as well as creativity and collaboration.
"It's putting our students on a path towards self-sufficiency."
Carlos Collazo is a reporter for MLB.com based in San Diego. Follow him on Twitter @CarlosACollazo. This story was not subject to the approval of Major League Baseball or its clubs.