Melancon soaks in All-Star experience
Pirates closer pitches one-third of an inning; Marte singles in only at-bat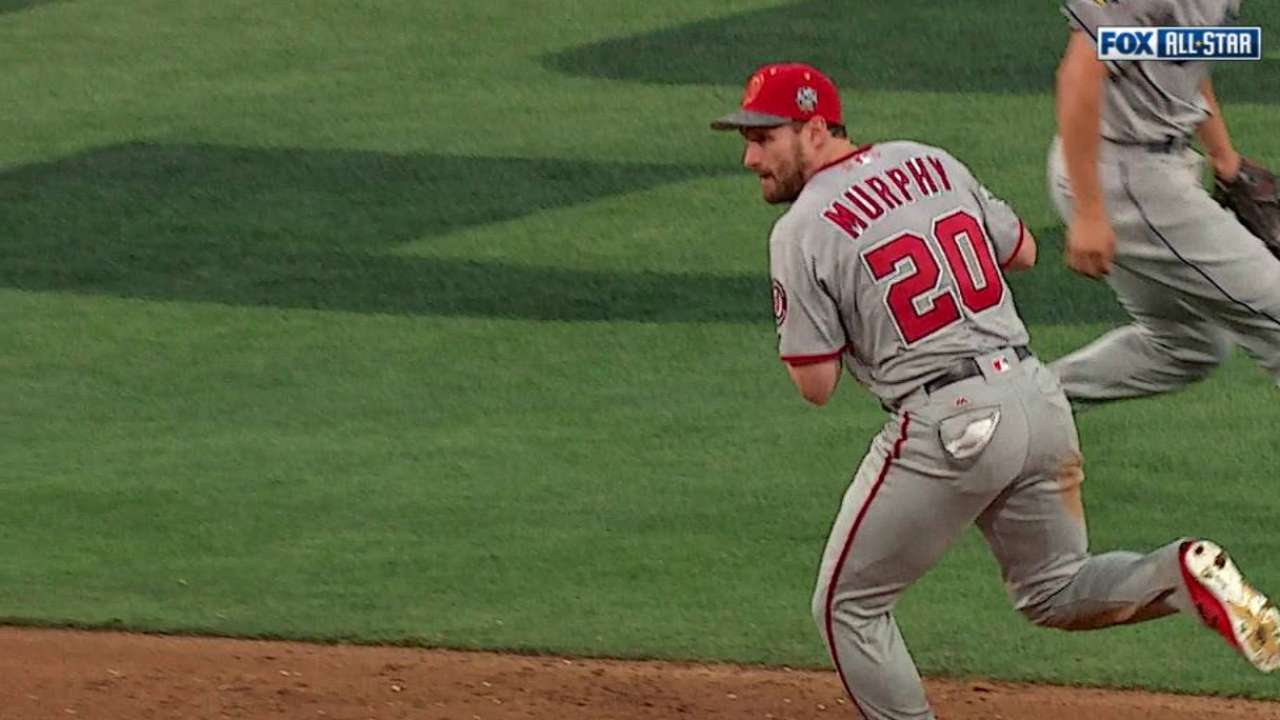 SAN DIEGO -- The bullpen door swung open and AC/DC's "Thunderstruck" boomed through the ballpark's speaker system as Mark Melancon made his way to the mound Tuesday night. But this was in no other way an ordinary appearance for the Pirates closer.
First of all, Melancon was pitching the seventh inning, not the ninth. And he was cleaning up the inning for Cubs left-hander Jon Lester, not one of his Pittsburgh teammates. But Melancon was characteristically effective, escaping a bases-loaded jam in the National League's 4-2 loss to the American League in the All-Star Game presented by MasterCard.
The call caught Melancon by surprise for another reason. He didn't hear the bullpen phone ring.
"Very casual. Had no idea I was going in until [Mets bullpen coach Ricky] Bones told me, 'You're in,'" Melancon said. "All right. ... It just caught me by a little bit of a surprise."
Melancon entered the game with two runners on and two outs to face Blue Jays slugger Edwin Encarnacion. He walked the Majors' first-half RBI leader on five pitches, loading the bases, but he got Indians shortstop Francisco Lindor to ground out -- on a nice play by Nationals second baseman Daniel Murphy -- to end the inning.
"Coming in to face the RBI leader, I wasn't going to try to do too much and be a hero," Melancon said. "I was just being smart about it and ended up getting the next guy out."
Those two batters were the beginning and end of Melancon's work in his third trip to the Midsummer Classic, but it was far from the only highlight for him and his family.
"From start to finish, it's a blast. It's busy, but to be expected," he said. "I feel like this time was a time to really hang out, sit back, watch everything, enjoy it, not be so immersed that it flies by. I had a chance to sit back and enjoy."
From the foul line! #ASG #PetcoPark pic.twitter.com/vSldWIaw3W

— Mark Melancon (@Mark_Melancon_) July 13, 2016
A half-inning after Melancon cleaned up the mess, Starling Marte made his All-Star Game debut. He entered the game as a pinch-hitter, replacing Phillies outfielder Odubel Herrera, and faced Yankees lefty Andrew Miller with a runner on first and two outs.
"I don't have to be nervous," Marte said. "It's the same game."
He lashed Miller's first pitch -- a 95-mph fastball over the plate -- to right field for a single. In the family section of the third-base stands, his friends and family high-fived and cheered. Standing at first base, Marte soaked in the moment.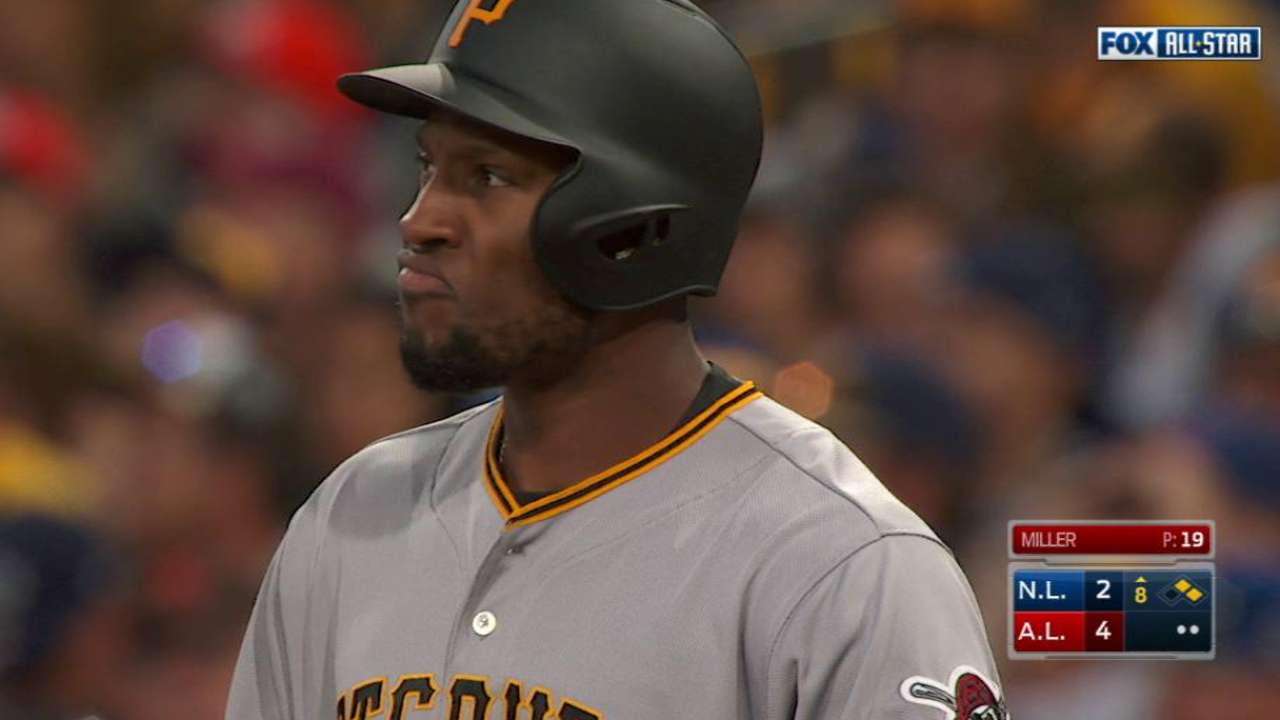 "Just saying thank you God for giving me the opportunity to be here," Marte said.
Last July, Marte -- who finished Tuesday's game as the NL's center fielder -- watched the All-Star Game with his family at his home in Pittsburgh. On Tuesday, he woke up in San Diego, rode in the Red Carpet Parade to Petco Park and found his locker between the stalls assigned to Herrera and Mets starter Noah Syndergaard.
During the pregame ceremonies Tuesday afternoon, Marte stood next to Melancon on the third-base line, smiled and waved as he was introduced along with the rest of the league's elite players.
"This? This is the best," Marte said. "I want to make this game every year. ... It's different. Now, it's real."
Adam Berry has covered the Pirates for MLB.com since 2015. Follow him on Twitter at @adamdberry. This story was not subject to the approval of Major League Baseball or its clubs.