All-Stars, fans Stand Up To Cancer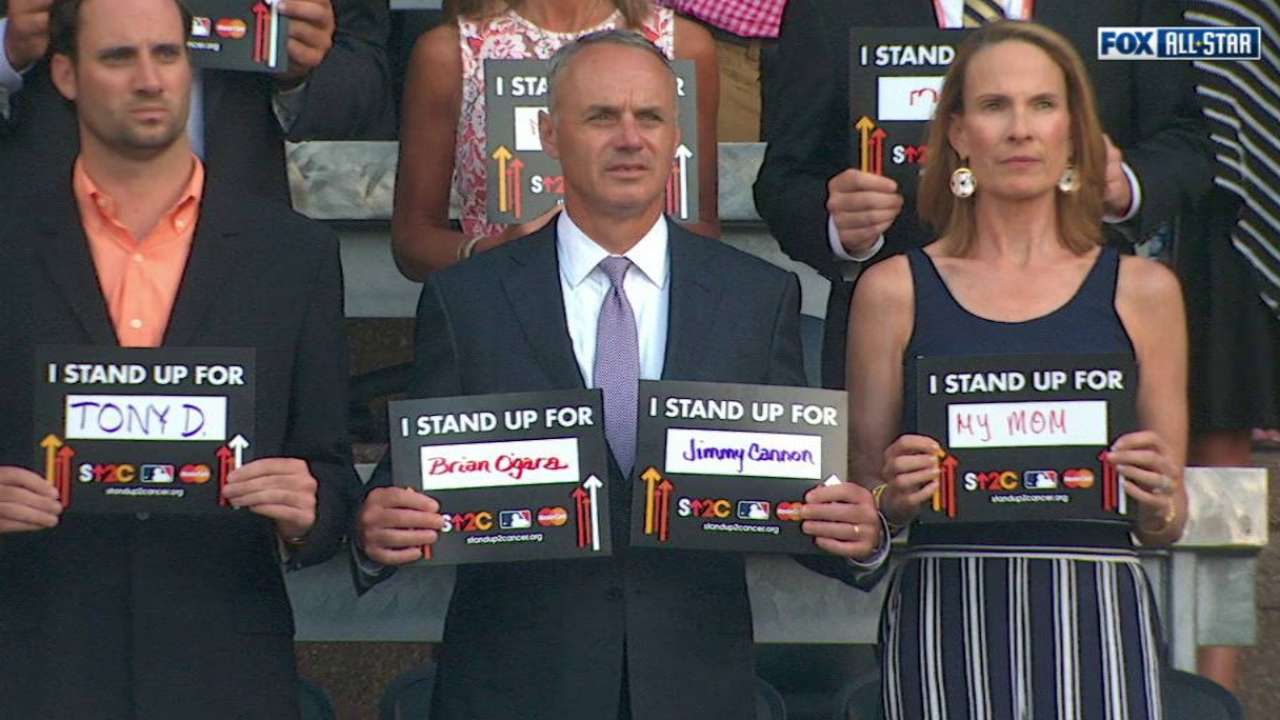 SAN DIEGO -- In the big picture, it is one of the biggest moments in baseball.
Fans arriving at Petco Park for Tuesday's 87th All-Star Game presented by MasterCard, which was won by the American League, 4-2, were greeted with the now-familiar "I STAND FOR" placards from Stand Up To Cancer. After the fifth inning, MLB, the host Padres, MasterCard and SU2C asked all fans and worldwide FOX viewers to stand and join on-field personnel in the traditional and emotional moment to remember those who have fought against cancer.
"I think for baseball it's always important to be affiliated, aligned with A-plus organizations," Commissioner Rob Manfred said as fans poured into the ballpark. "Stand Up To Cancer is an A-plus organization, not only in terms of its mission, how important it is that we find a cure for cancer, but also their execution. They have a very unique philosophy about how research should be conducted. It's one that makes a lot of sense to me and a lot of people, and I think they've done tremendous work."
This one had an extra added touch, as Rachel Platten was on the field during the in-game moment to perform her triple platinum hit "Fight Song" in tribute to those affected by cancer.
Fans could choose from pre-filled placards or write in their own name of a loved one who has fought or is fighting cancer. It especially hits home when the crowd sees the giant video board showing how players, coaches and umpires do the same thing outside the dugout rails, demonstrating again how this touches everyone, famous or otherwise.
One especially poignant moment was seeing Mets general manager Sandy Alderson's name written on the placards of National League manager Terry Collins of the Mets and former Mets second baseman Daniel Murphy, now with Washington. Alderson underwent surgery in May as part of his scheduled treatment for an undisclosed form of cancer, which had been diagnosed late last season. Alderson has said he is on the road to a "full recovery."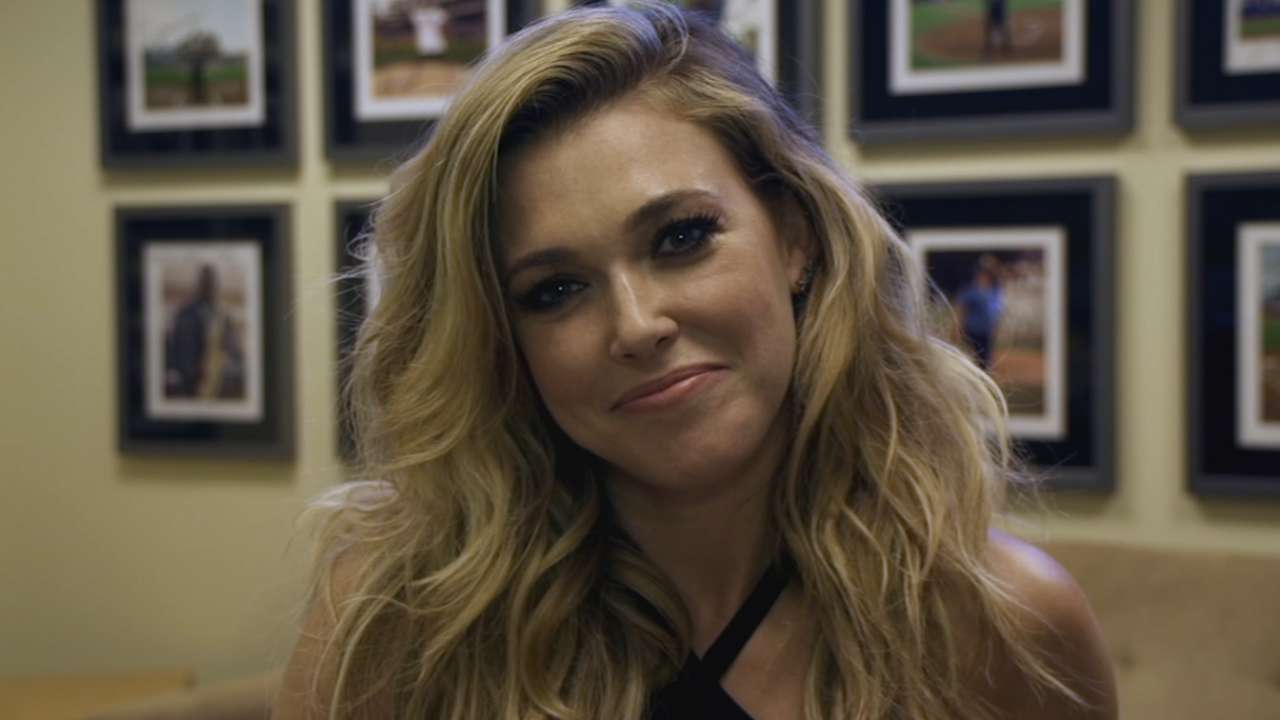 "Sometimes you have to work to get the players involved," Manfred said. "Stand Up To Cancer kind of carries its own weight. Players are happy to be involved because of the quality of work that Stand Up To Cancer does."
The first in-game SU2C moment was in Philadelphia during the 2009 World Series. It has since been done in every All-Star Game and World Series.
"It is that form of collaboration that will truly cure cancer," SU2C co-founder Rusty Robertson said. "We recognize that it's the fans, who come to these games, who really will help us find the cure to the disease."
Mark Newman is enterprise editor of MLB.com. Read and join other baseball fans on his MLB.com community blog. This story was not subject to the approval of Major League Baseball or its clubs.