Cardinals exploring all options to strengthen roster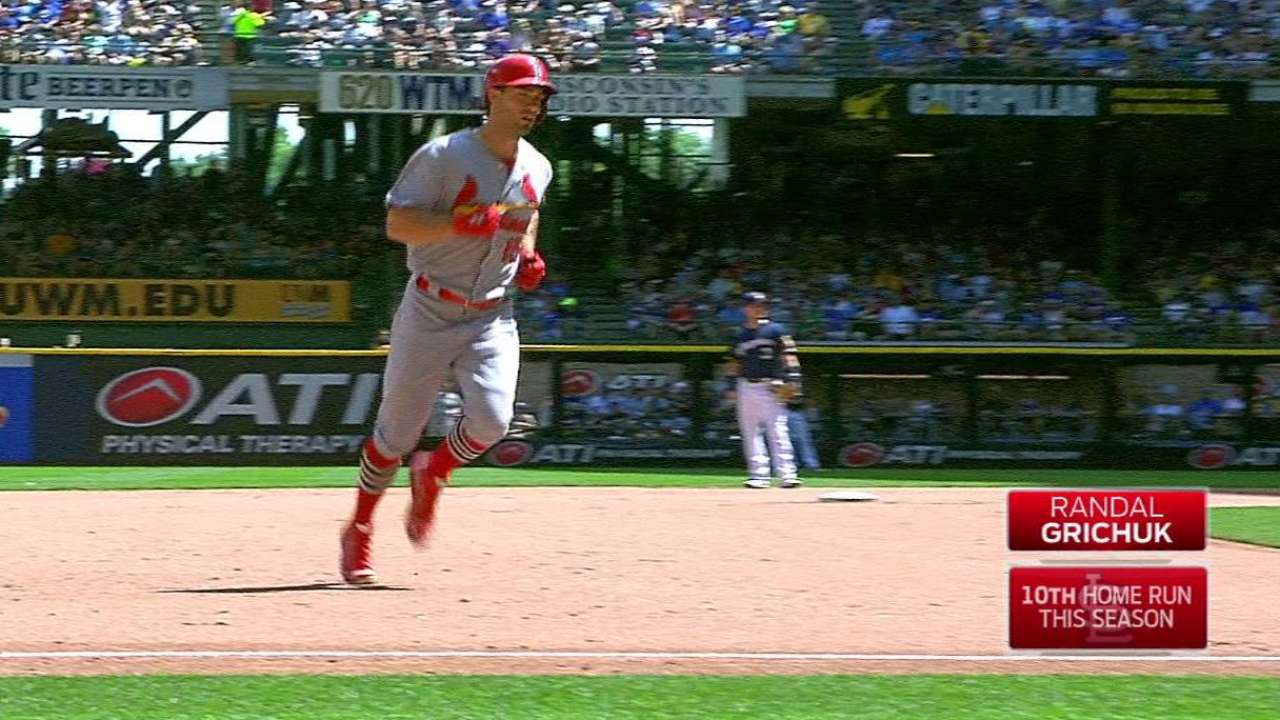 With a division title still in their sights and a National League Wild Card berth a reachable fallback option, the Cardinals will be looking to improve their club as the Aug. 1 non-waiver Trade Deadline approaches.
General manager John Mozeliak recently said he "won't ignore anything" as he tries to identify ways in which he can improve his Major League roster. In the same breath, however, he acknowledged that it has been one of the more difficult teams to evaluate. Finding the place for a quick fix hasn't been easy.
"I assure you, I spend many nights just trying to think about if you had that winning lottery ticket, where do you place it?" Mozeliak said. "And I don't know the answer to that."
But with the way the final weeks of the first half played out for the Cardinals, bullpen help appears most critical. The Cardinals, who are hesitant to part ways with prospects for a short-term solution, have the sort of financial flexibility that would allow them to take on a sizeable salary, if they wanted. That could help balance the talent cost.
If the Cardinals can't find the right fit externally, they will explore ways to address deficiencies from within. They could do this particularly on the pitching side, where starters like Alex Reyes or Mike Mayers could slide into bullpen roles.
Should Mozeliak see a need for a position player add, it will likely have to be from outside the organization. The Cardinals don't have a crop of impact position players ready in Triple-A.
TRADE SCENARIO
Though they traded Brad Ziegler just before the All-Star break, the D-backs have other relievers they are still willing to shop, and Daniel Hudson and Tyler Clippard top that list. Hudson becomes a free-agent at the end of the year, so he likely wouldn't cost as much (in terms of talent) as Clippard, who is signed through 2017. That could be a better fit for the Cardinals, who don't necessarily want to deal any more top prospects.
WHAT ARE THEY PLAYING FOR?
By shaving four games off the Cubs' division lead over the final 10 days of the first half, the Cardinals believe they're still in play for a NL Central title. However, a Wild Card berth may be a more realistic goal.
THE ROAD AHEAD
The Cardinals can set the tone for the second-half when they open a 10-game homestand out of the break. The club is looking to correct its results at Busch Stadium, where the Cards went 19-26 in the first half. St. Louis will also play 13 of its next 17 games against teams in the Wild Card mix, so this will be an opportunity to create some distance in those standings.
KEY PLAYER
Randal Grichuk returned from his Minor League demotion on July 5, hit safely in six straight games and went into the break with nine hits in 22 at-bats. It's the sort of production St. Louis lacked at the center-field position for most of the first half. If he can reassert himself as a middle-of-the-order bat, Grichuk could help solidify the Cardinals' lineup.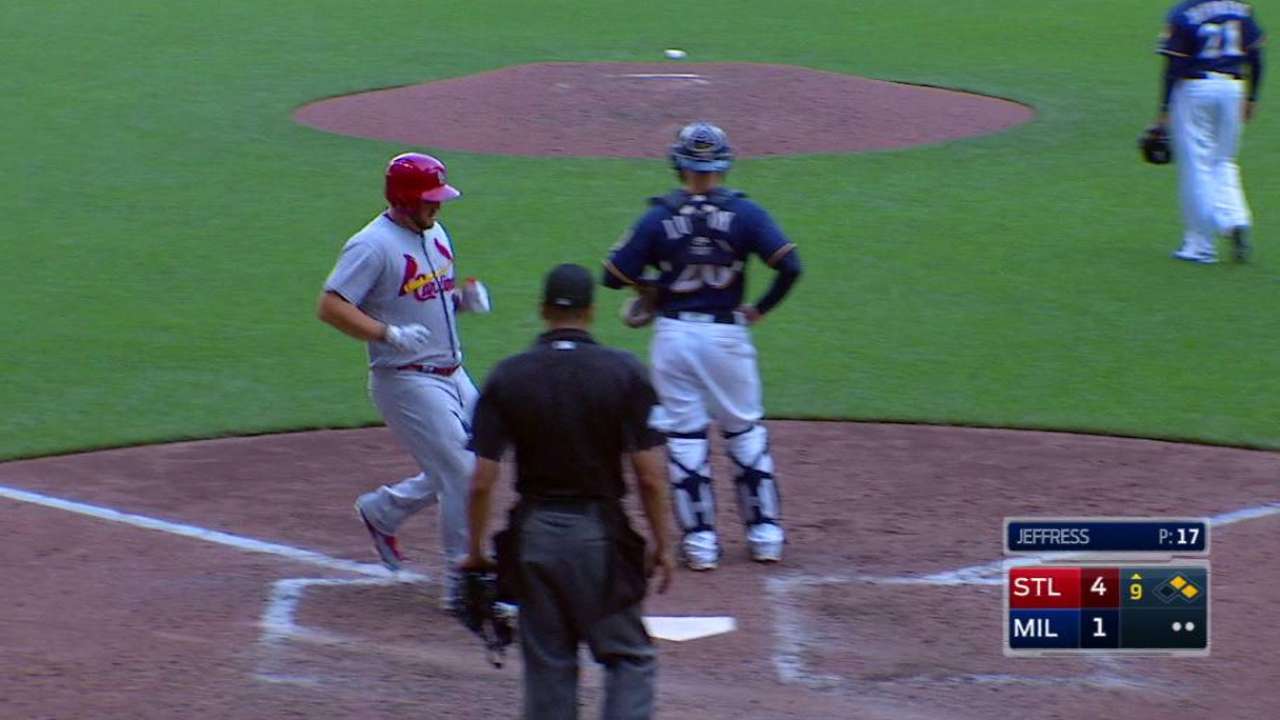 PROSPECTS TO WATCH
Reyes, the organization's top prospect, may not be in Triple-A much longer. As the Cardinals look for pitching help, they might find their answer in Reyes, who many talent evaluators believe will be the organization's next front-line starter.
Jenifer Langosch has covered the Cardinals for MLB.com since 2012, and previously covered the Pirates from 2007-11. Read her blog, follow her on Twitter, like her Facebook page and listen to her podcast. This story was not subject to the approval of Major League Baseball or its clubs.