Bullpen, bats lead O's to surprising first half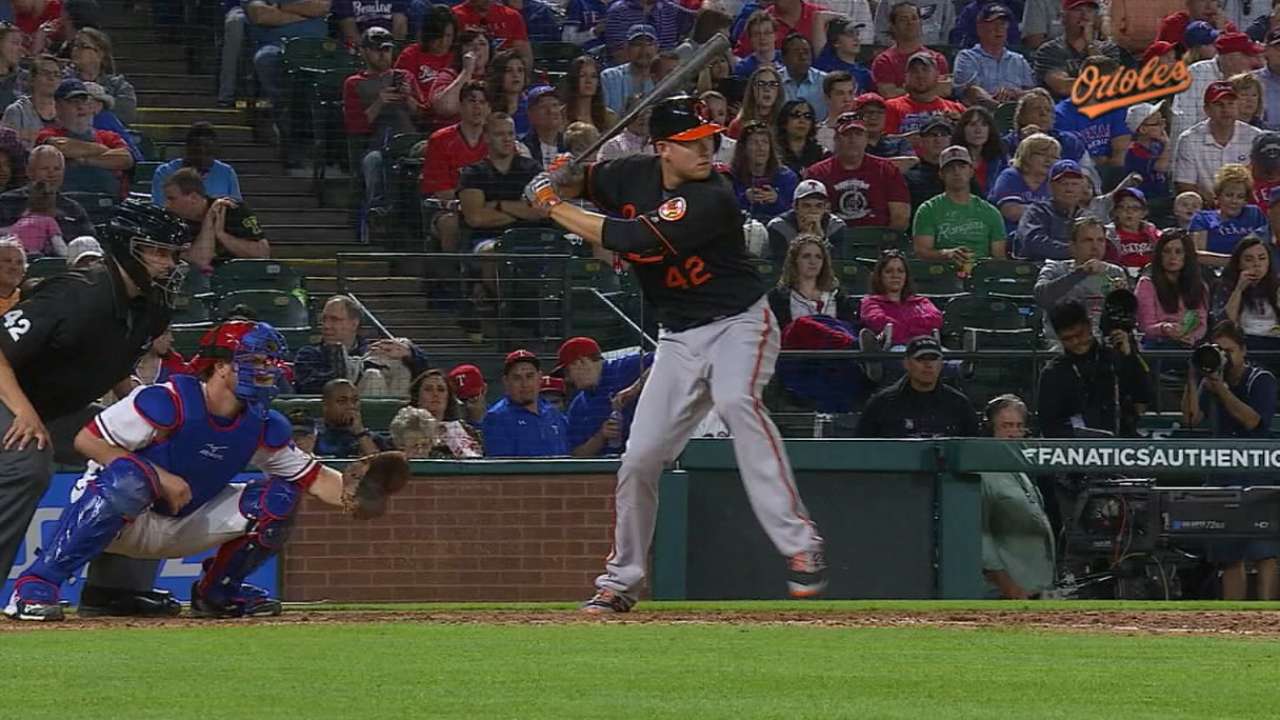 BALTIMORE -- The Orioles' first half went better than anyone could have expected. At or near the top of the American League East from Opening Day, Baltimore started the season 7-0 and used that momentum -- and a whole lot of offense -- to be a force to be reckoned with in the East.
The O's got standout bullpen performances and trotted out a lineup that caused headaches for many opponents. Their rotation struggled, though, and whether they can keep things going in the second half remains to be seen.
Let's take a quick look at the first half.
WHAT WENT RIGHT
The lineup. Manny Machado is having a career year, Mark Trumbo was the first player to hit 20 homers and has already passed his homer total from last year. Hyun Soo Kim didn't just make the team, he's proven to be an on-base weapon. Brad Brach is an All-Star and closer Zach Britton has been unstoppable in the ninth inning. Baltimore set a Major League record with 56 homers in June.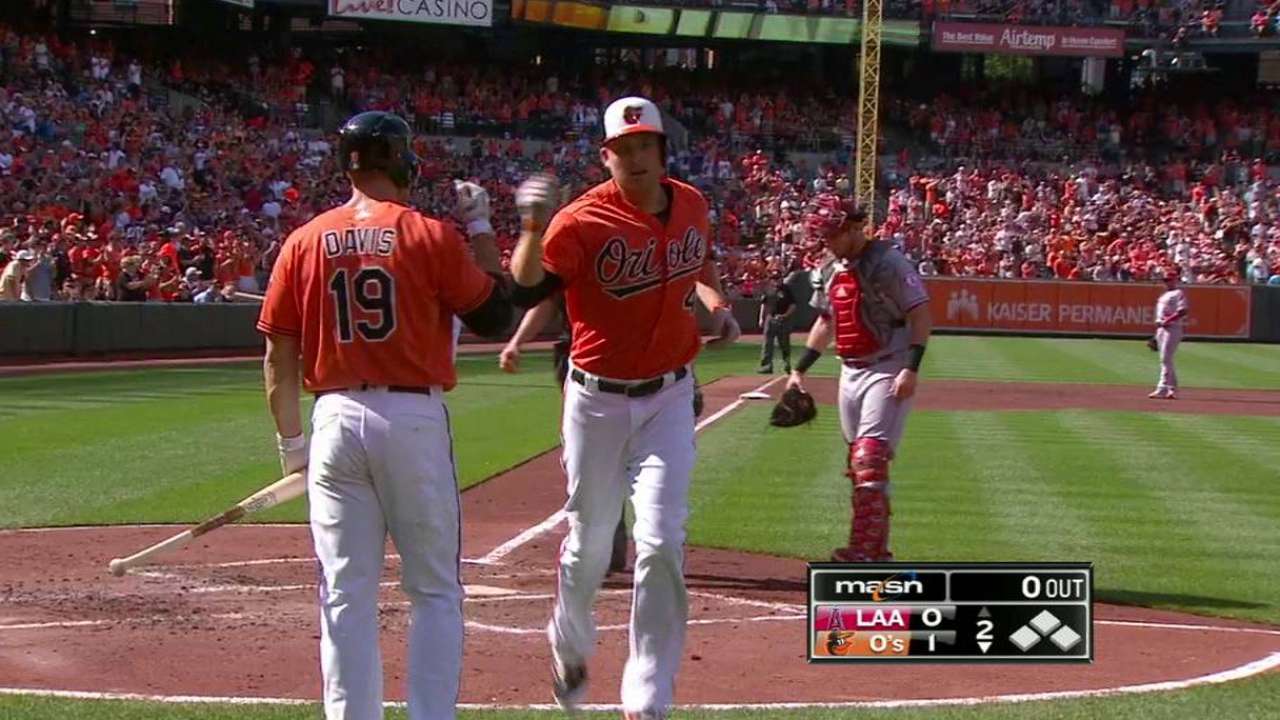 WHAT WENT WRONG
The starting pitching. Injuries early on to Kevin Gausman and Yovani Gallardo; Mike Wright and Tyler Wilson struggling and being sent to Triple-A; Ubaldo Jimenez being taken out of the rotation then put back in because the Orioles have no other candidates. Quality starts have been few and far to come by for the O's this year.
WHAT WE LEARNED
Baltimore needs to add a pitcher, desperately. Trumbo is a home run machine and Machado has become one of the best players in the game. It is possible to have a good bullpen year-in and year-out, as manager Buck Showalter is a master at maneuvering.
FIRST-HALF TOP PLAYER
Voted in to start the All-Star Game, Machado filled in at shortstop for J.J. Hardy and continues to play a ridiculous third base. All at the ripe old age of 24.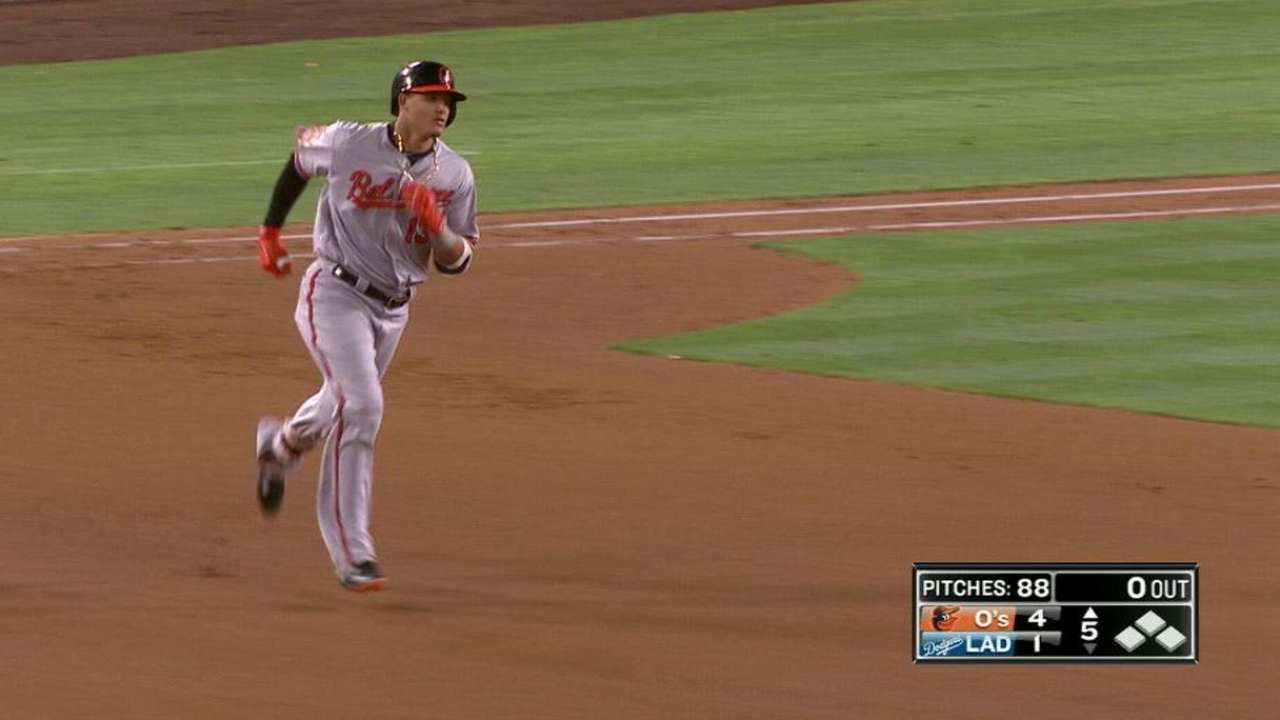 FIRST-HALF TOP PITCHER
With all due respect to Brach -- who is having a career year -- Britton gets the nod here. Perfect in save opportunities on the season, the O's are virtually unbeatable if they have a lead late in games. Britton has been a huge part of their first-half success.
FIRST-HALF TOP ROOKIE
It's clear why the Orioles had no intent of starting Dylan Bundy this season and they've used him carefully in the bullpen. The righty has responded to every challenge, getting out of big spots and flashing some of that promise that saw Baltimore draft him as a first-rounder.
Brittany Ghiroli has covered the Orioles for MLB.com since 2010. Read her blog, Britt's Bird Watch, follow her on Facebook and Twitter @britt_ghiroli, and listen to her podcast. This story was not subject to the approval of Major League Baseball or its clubs.