Top GIFs of day powered by Giancarlo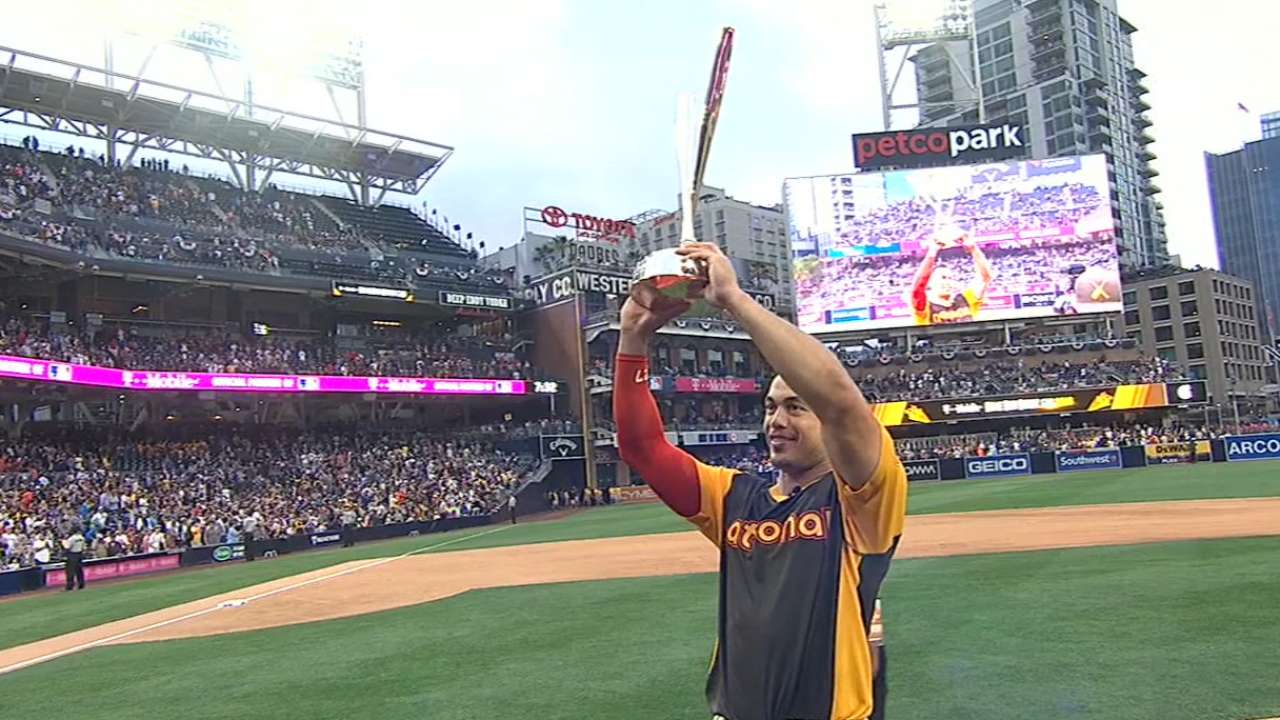 Here are the top GIFs from the T-Mobile Home Run Derby and All-Star Celebrity Softball Game, courtesy of @MLBGifs.
1. Cool him off
Just because you don't have a Gatorade cooler around, doesn't mean you can't give the Home Run Derby champ a Gatorade shower. Giancarlo Stanton got a team effort after a record run to the title on Monday night.
2. Team photo
When you call a timeout in the middle of one of the greatest Home Run Derby performances ever, you've gotta get a quick pic with the teammates, as Stanton did with some fellow Marlins.
3. Giancarlo slow-mo
This is Home Run Derby poetry in motion. Behold, the mighty swing of Stanton at Petco Park.
4. Jose gets emoj-ional
Because there weren't adequate words to describe Stanton's awesome power display during the Home Run Derby, teammate Jose Fernandez decided to break out an emoji.
5. Crews cut
Actor Terry Crews has a signature move, and during the Celebrity Softball Game, he made sure to show it off.
6. Family time
There can't be anything better than watching baseballs fly into orbit during the Home Run Derby with your kids, and Cubs right-hander Jake Arrieta got to do just that.
7. Home security
Omar Miller cares not for the rules about blocking the plate -- at least not during the Celebrity Softball Game, which ended with him standing over the runner trying to score.
Manny Randhawa is a reporter for MLB.com. This story was not subject to the approval of Major League Baseball or its clubs.