Quintana honored to take part in All-Star Game
White Sox lefty filling in for injured Indians righty Salazar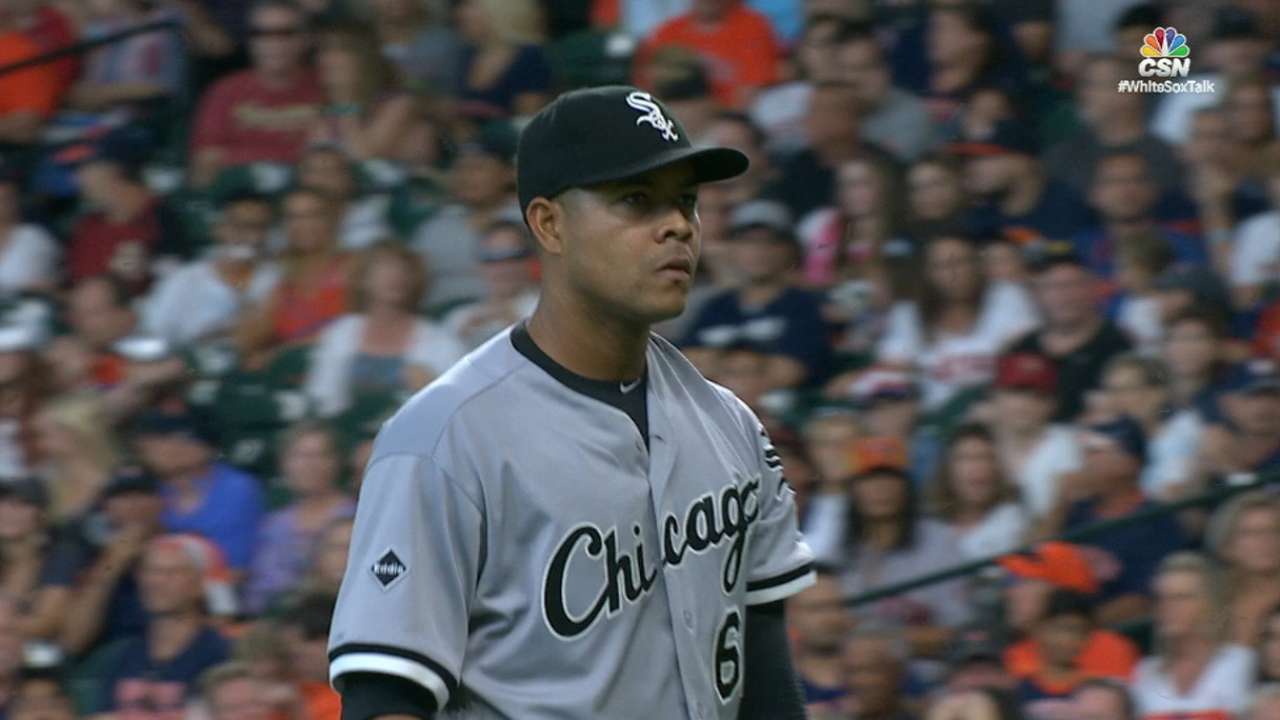 SAN DIEGO -- White Sox starter Jose Quintana doesn't remember what time he woke up on Monday. He's not too sure how much slept Sunday night, either.
All Quintana knows is that he was on a 6 a.m. flight from Chicago to Southern California for his first career All-Star Game appearance, and he would do it again 100 times if asked.
"I deserve to be here," a bright-eyed Quintana said.
Quintana replaced Cleveland's Danny Salazar on Sunday to join teammate Chris Sale on the American League roster at the 87th All-Star Game presented by MasterCard tonight (7:30 p.m. ET on FOX). Quintana will pitch in the fifth inning, AL manager Ned Yost said.
"I couldn't think of a more deserving person to be named an All-Star," Sale said. "He's gone through some ups and downs, and [Quintana] has had a lot of bad luck. The way he's handled it, the professional he's been, I couldn't be happier or more satisfied with how this played out."
It's been quite the year for Quintana -- and it's been quite the career.
The left-hander went 7-8 with a 3.21 ERA and 105 strikeouts in 18 starts during the first half of the season. Quintana's 117 2/3 innings rank him sixth in the AL, and his WHIP of 1.11 places him sixth. Opponents are hitting .237 against him, and he ranks among the league leaders in several categories.
Wins matter to Quintana. Personal victories aren't nearly as important. It's a good attitude to have, especially considering Quintana's 55 no-decisions since 2012, the most in the Major Leagues during that span.
"That part of my game is changing, but you really don't have any control of no-decisions, so you can't worry about that," he said. "Things happen in the game. I choose to focus on remaining positive and our team winning games. I just want to do my job."
Overall, Quintana is 40-42 with a 3.43 ERA and 705 strikeouts in 140 career appearances (137 starts) during five Major League seasons. He's made 85 quality starts since then, placing him third behind Boston's David Price, who has 103 quality starts, and Sale's 98.
"I never imagined I would be here," Quintana said. "I'll just try to enjoy the moment and have fun. To be here for the first time is so awesome. ... It feels like it's my first time in the big leagues again."
Growing up in Colombia, the All-Star once dreamed of being a soccer star. Quintana fell in love with baseball when he was 10 years old, and he signed with the Mets as an international free agent in 2006 as a 16-year-old.
Life was not easy for a young Quintana. He was released in 2007 after being suspended for violating the terms of Minor League Baseball's drug policy. Starting in 2008, Quintana spent four years in the Minors with the Yankees, but he never advanced beyond Class A Advanced.
Quintana signed with the White Sox before the 2012 season, and it changed everything. He made his big league debut six months later. Now, he's an All-Star.
"I'm not the type person who likes to talk too much," Quintana said. "I just go to the ballpark every day and play hard and do my job. That's it. To get to this point, and [be] selected as an All-Star, is the best moment of my life."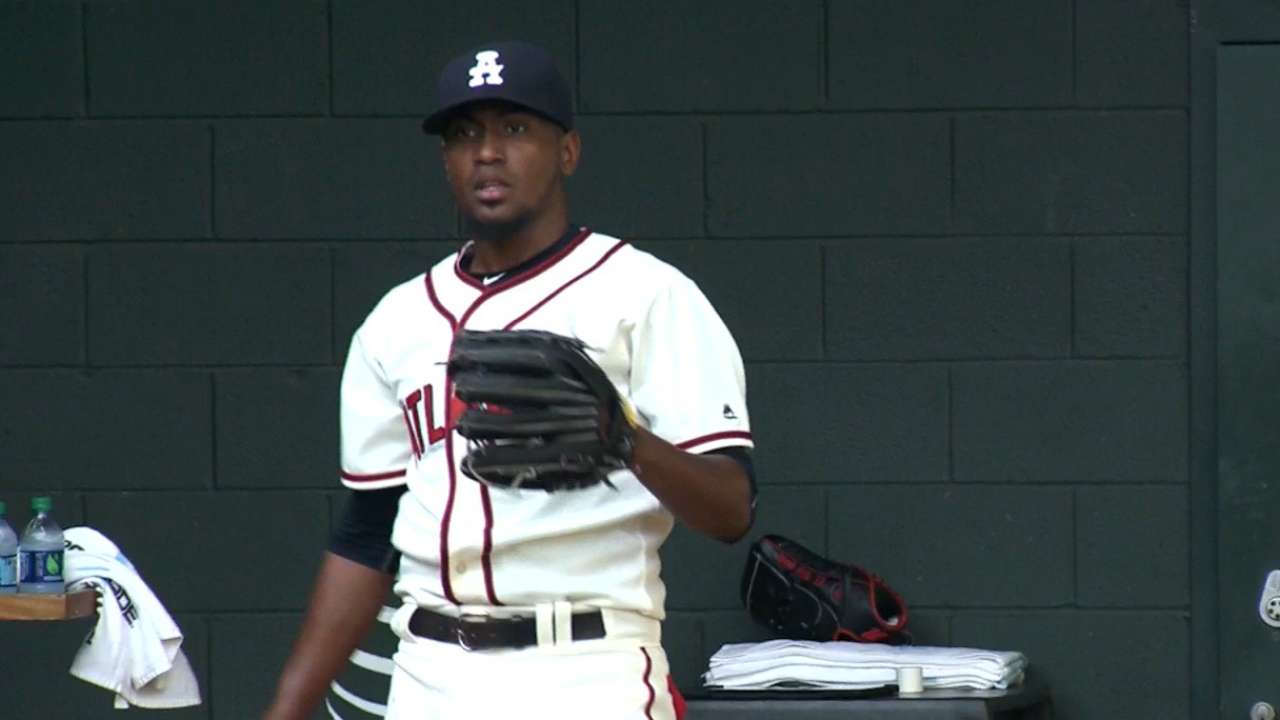 Quintana joins a special group of players from Colombia. Braves pitcher Julio Teheran, who is part of the National League team this year, and former big league infielder Edgar Renteria are the only other Colombian-born players to make an All-Star team. On Saturday, Quintana and Teheran squared off against each other in Chicago. Quintana picked up the win in the 5-4 victory, while Teheran took the loss.
"This is not just a special day for me, it's for all of Colombia," Quintana said. "I still can't believe this is happening. The only two Colombians in the Major Leagues are in the All-Star Game. I think that tells you something about baseball in our country, and I know everyone back home will be watching."
Jesse Sanchez is a national reporter for MLB.com based in Phoenix. Follow him on Twitter @JesseSanchezMLB and Facebook. This story was not subject to the approval of Major League Baseball or its clubs.