Royals hope to push past injury-riddled first half
Rookies Merrifield, Cuthbert have stepped up for Kansas City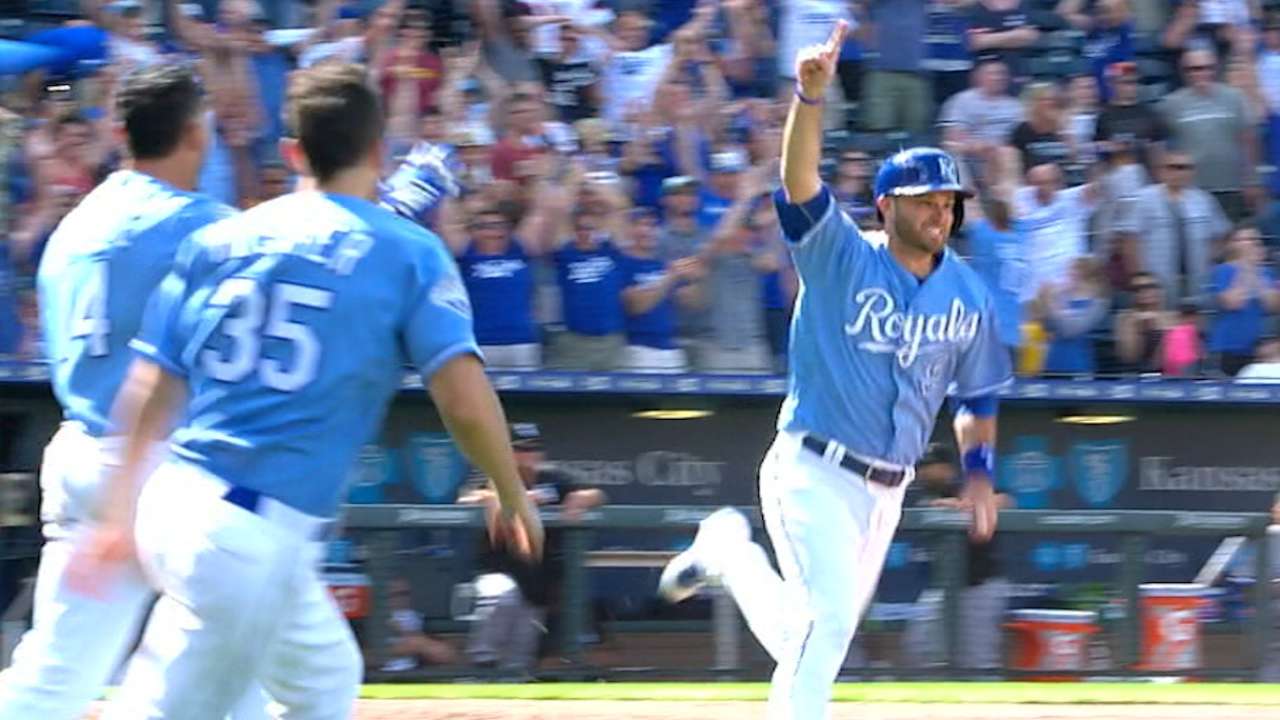 KANSAS CITY -- It has been no easy road for the defending champion Royals in the first half of 2016.
Injuries, which hardly affected the Royals last season, have overtaken the team on all fronts, and inconsistent starting pitching and an uneven offense have led to a somewhat lackluster first half.
The Royals, at 45-43, sit seven games behind the American League Central-leading Indians, though they are only 4 1/2 games back for the second AL Wild Card spot.
"There are areas we need to improve on," manager Ned Yost said. "And I fully expect we will."
The first thing that needs to improve is the team's health. The Royals should get center fielder Lorenzo Cain (left hamstring) and All-Star closer Wade Davis (right forearm) back within the first week after the All-Star break.
WHAT WENT RIGHT
Some of the Royals' young players really stepped up. Few fans knew who rookie Whit Merrifield, 27, was before he claimed the second-base job from Omar Infante, who was released June 21. Merrifield is hitting .290 with two homers, 16 RBIs and five steals, and he has played terrific defense.
Rookie Cheslor Cuthbert has stepped in admirably for third baseman Mike Moustakas, who is out for the season after right ACL surgery in May. Cuthbert has flashed great leather and is hitting .282 with eight homers and 28 RBIs.
Paulo Orlando, in his second year, has pretty much taken the right-field job, hitting .317 with one homer and 18 RBIs.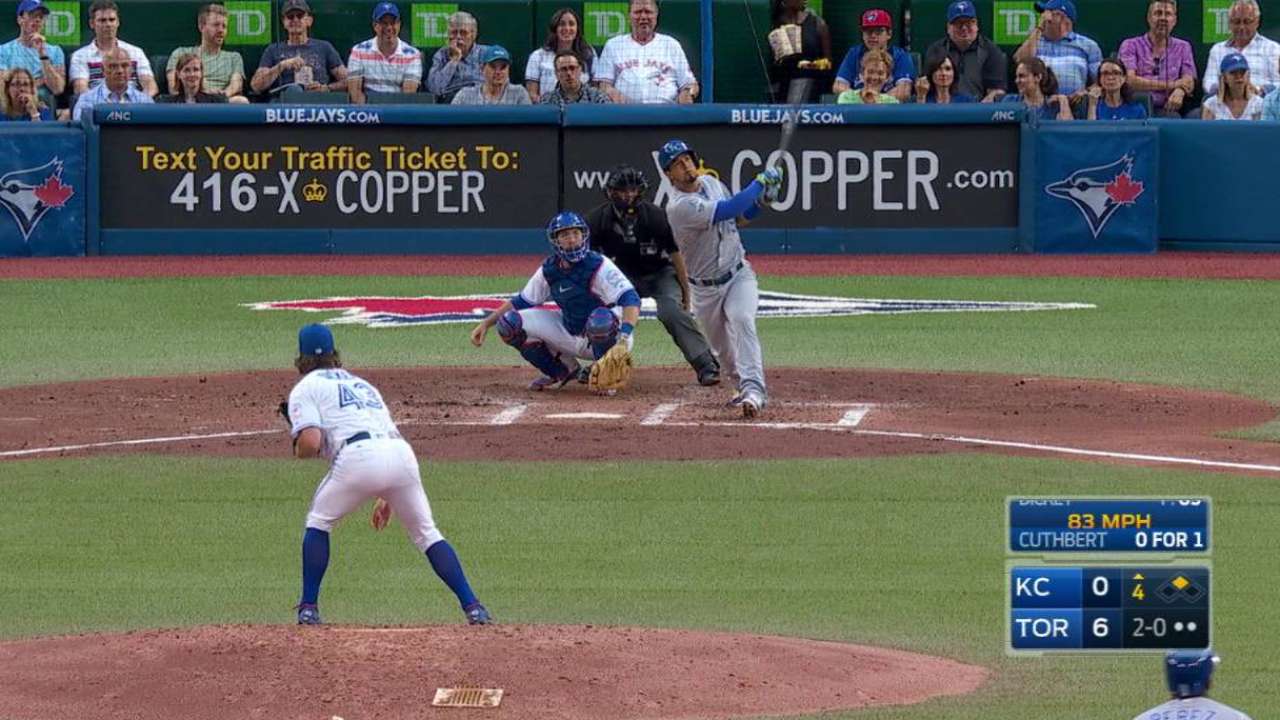 WHAT WENT WRONG
Injuries and poor starting pitching have kept the Royals from gaining any traction. While Cuthbert has done well filling in for Moustakas, Kansas City does miss Moustakas' energy and leadership. Left fielder Alex Gordon missed a month because of a broken bone near his right wrist, and he is still spinning his wheels offensively. Catcher Salvador Perez missed more than a week with a left quad bruise, and even the backups have been hurt -- rookie outfielder Brett Eibner went on the disabled list (left ankle) shortly after he recorded his first walk-off hit. But the Royals will get Cain and Davis back soon.
The starting pitchers have a 4.99 ERA -- only the A's, Orioles and Twins are worse in that statistic in the AL.
"We need more consistency there, to stay in games," Yost said. "But when we've had good starting pitching, we haven't hit and vice versa."
WHAT WE LEARNED
It's tough to repeat. No team has done it since the Yankees won three straight from 1998-2000. There are numerous elements that will conspire against champions, such as the aforementioned injuries, down years from players and perhaps some complacency. But the Royals insist the latter is not true in their case, and they expect to surge after the break.
FIRST HALF POSITION TOP PLAYER
Before the season, several Royals executives and scouts predicted first baseman Eric Hosmer would have his breakout season in the form of hitting .300 with 25-30 homers and 100-plus RBIs. That is just where Hosmer is headed -- .299, 13 homers, 49 RBIs -- as he returns from San Diego and his first All-Star Game.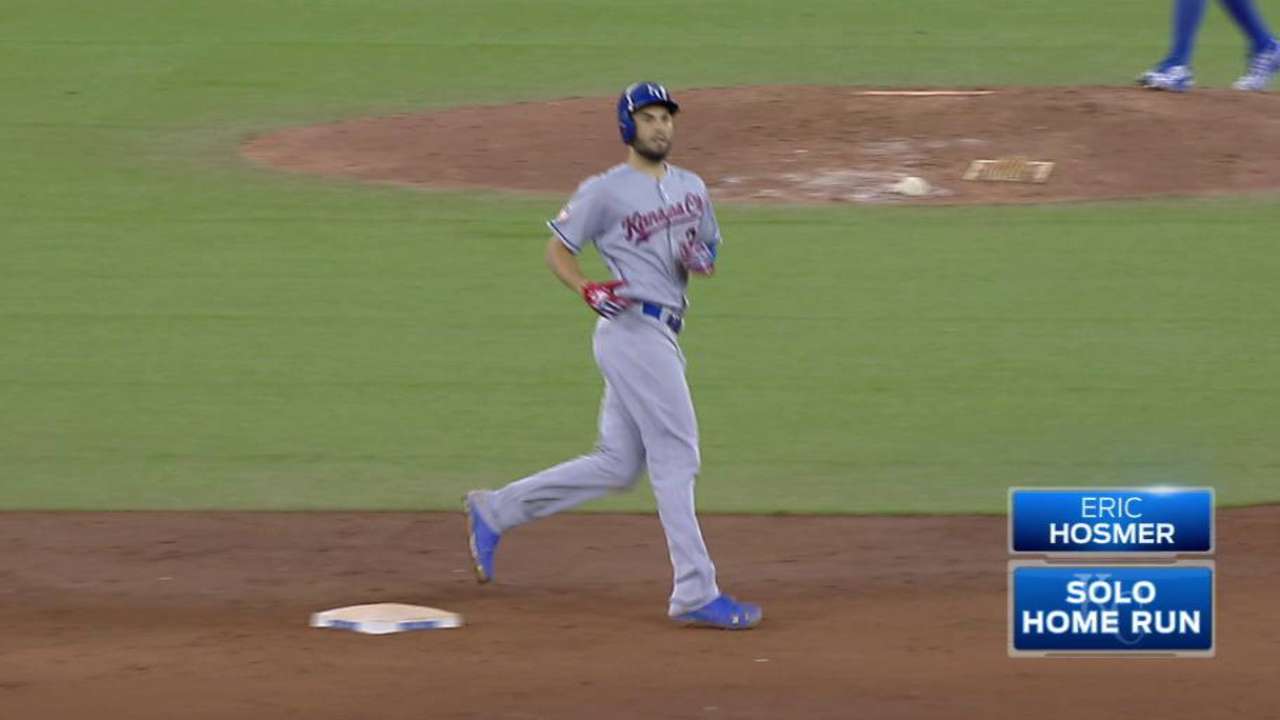 FIRST HALF TOP PITCHER
OK, so this easily could go to closer Davis, who was voted in by the players to his second straight All-Star Game. But with as shaky as the rotation has been, it would be far worse without left-hander Danny Duffy, who is 4-1 with a 3.09 ERA. This is the Duffy that Royals management hoped would emerge, and Duffy has.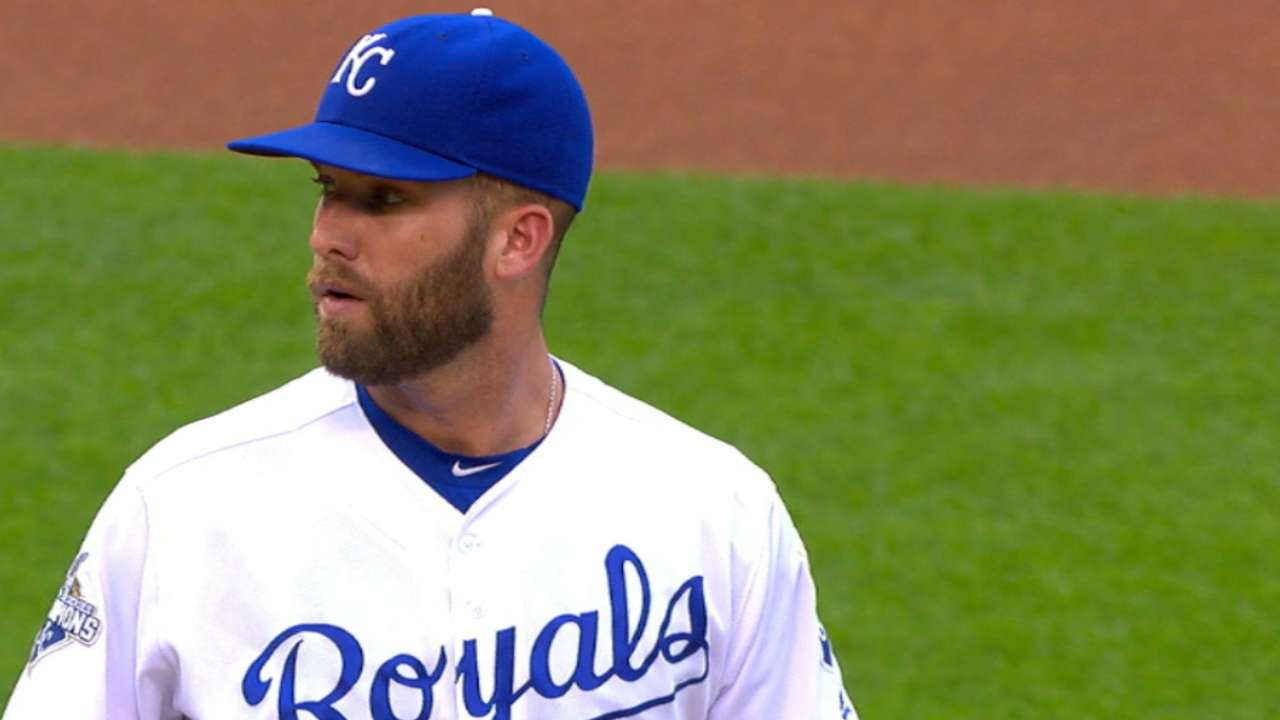 FIRST HALF TOP ROOKIE
What a find Merrifield has been. The versatile utility player can play all infield and outfield positions, but he has claimed the second-base job, perhaps for years to come. The Royals' front office raved about Merrifield in Spring Training, but he just missed making the 25-man roster. Merrifield has proven he can be a top-of-the-order guy and he has excelled defensively.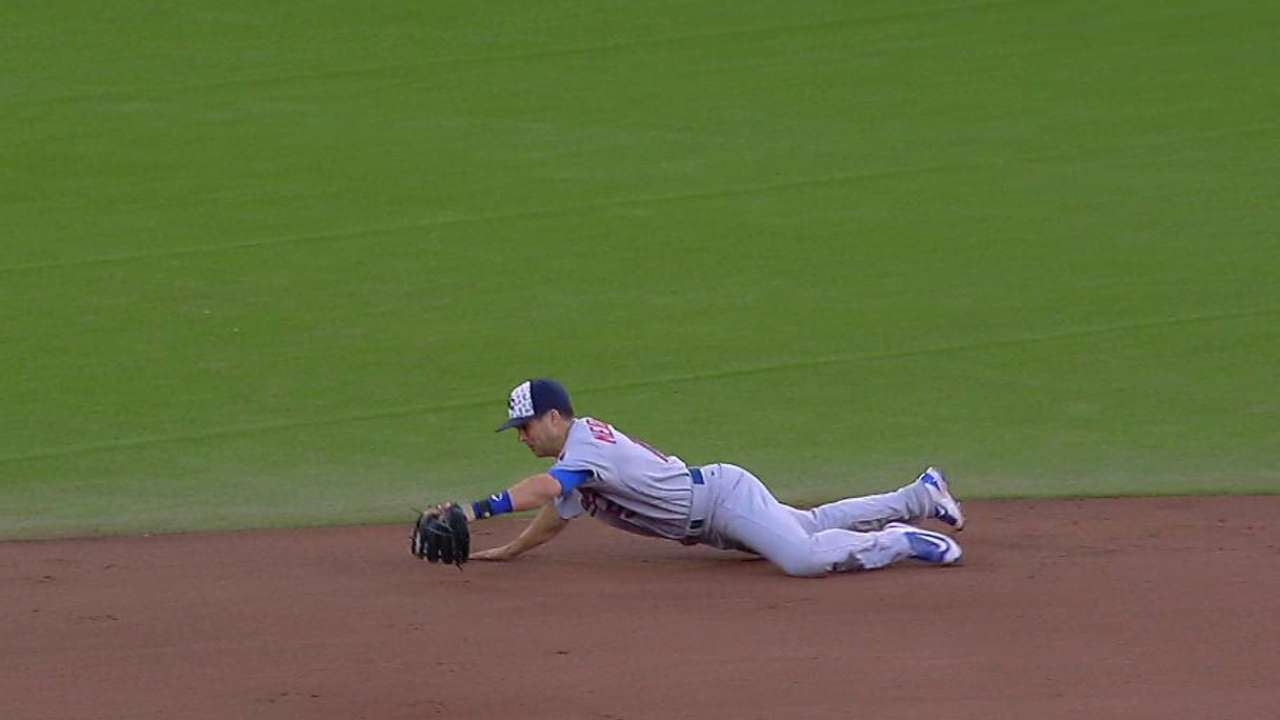 Jeffrey Flanagan has covered the Royals since 1991, and for MLB.com since 2015. Follow him on Twitter @FlannyMLB. This story was not subject to the approval of Major League Baseball or its clubs.