Mets stay afloat in first half despite injuries
Wright, Duda and Harvey missed time, but New York remains in contention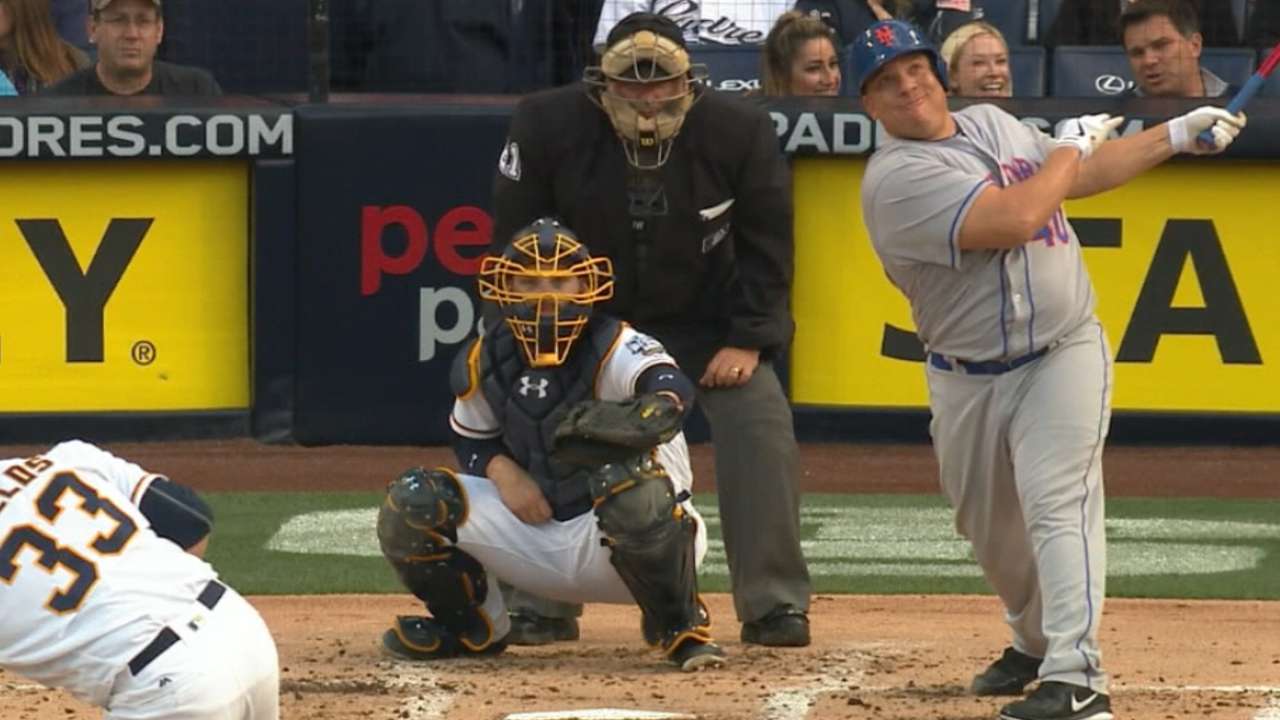 NEW YORK -- As the Mets limped to the regular season's halfway point this past weekend, they no doubt felt relieved. Considering how much went wrong over the first three months of their National League pennant defense, the Mets could have entered mid-July already buried. They wouldn't have been the first ballclub to flounder the year after so much breakout success. They wouldn't have even been the first Mets team to do so.
But the Mets hung around despite serious injuries to David Wright, Lucas Duda and Matt Harvey, three of the most important players on their roster. They waded through the aches and pains of so many others, emerging from the first half not necessarily thrilled, but at least afloat.
With all that trauma in the Mets' rearview mirror, here's a snapshot of the season's first half:
WHAT WENT RIGHT
Despite everything that happened to them, the Mets managed to stay within striking distance both of the Nationals in the NL East and of all comers in the NL Wild Card race. That was in large part thanks to their pitching, which carried the Mets for long stretches in the first half. The Mets' four All-Stars all provided significant contributions, from Yoenis Cespedes in the lineup, to Noah Syndergaard and Bartolo Colon -- yes, 43-year-old Bartolo Colon -- in the rotation and Jeurys Familia at the back end of the bullpen. The Mets leaned heavily in the first half on their stars, who in turn carried them.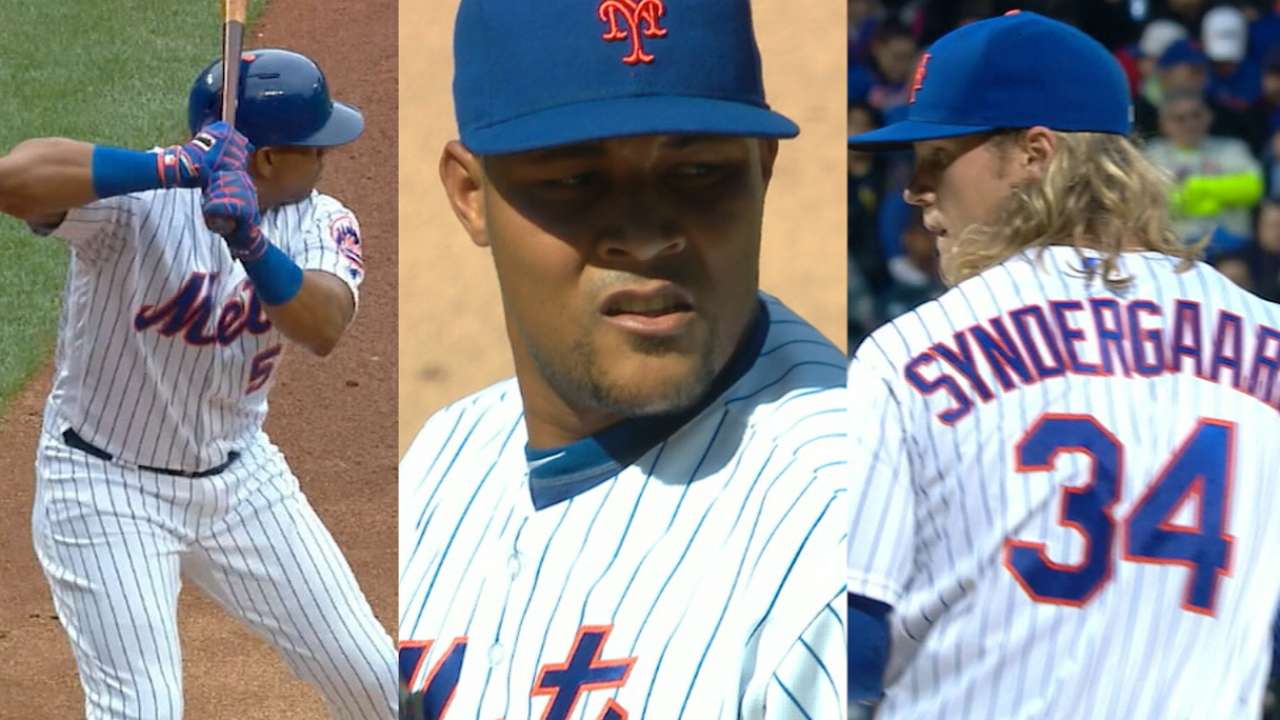 WHAT WENT WRONG
Injuries sapped the Mets of an unfathomable amount of talent. Most notably, the Mets lost Harvey to a season-ending vascular surgery and Wright to a likely season-ending neck operation. First baseman Duda also sat out most of the first half due to a stress fracture in his lower back, catcher Travis d'Arnaud spent weeks on the disabled list and plenty of others took their turns on the sidelines. All told, every regular position player and starting pitcher missed at least some time due to injury -- including starters Syndergaard and Steven Matz, who will continue to pitch through bone spurs in their elbows for as long as they can stand the pain.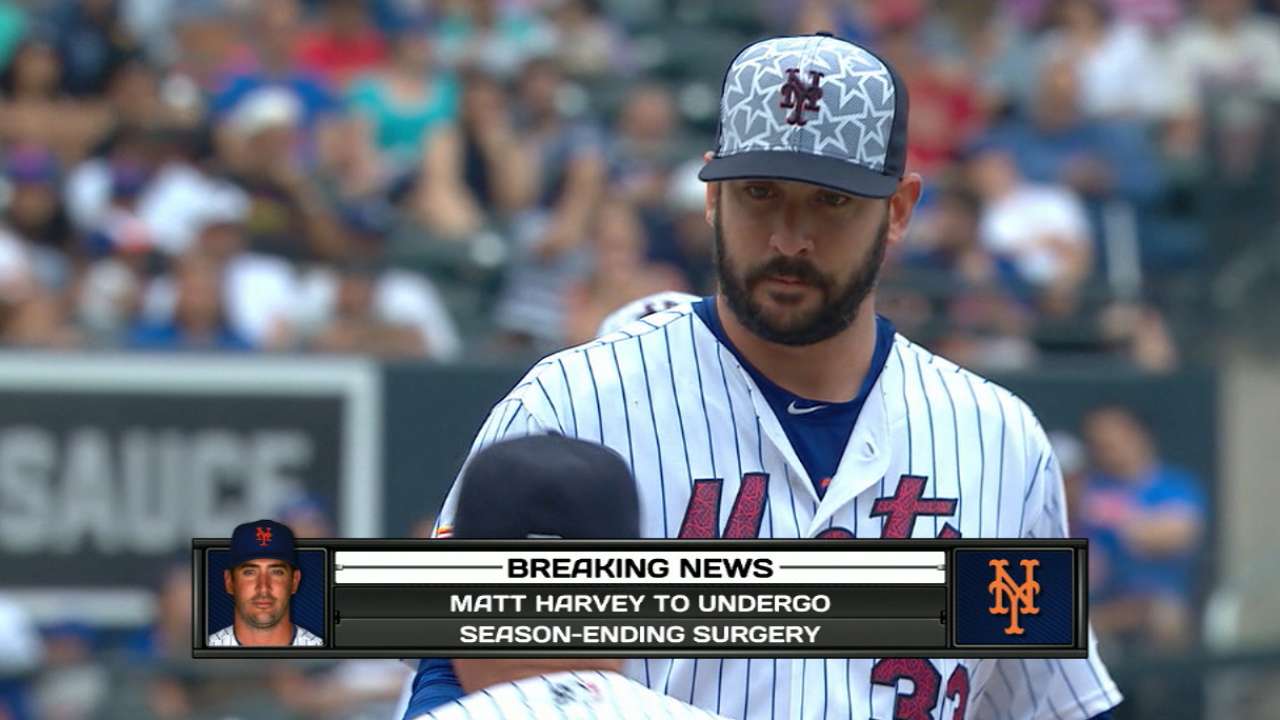 WHAT WE LEARNED
Remember that old phrase, "You can never have enough pitching"? The Mets began this year with more than most, but they still entered the All-Star break looking at potential trades for arms. Their lesson was that no matter how much depth they thought they had both in their lineup and rotation, it simply wasn't enough.
FIRST-HALF TOP POSITION PLAYER
Cespedes, and it wasn't particularly close. Though he missed time due to a sore right hip, a sprained left wrist and most recently a strained right quad, Cespedes still appeared in 80 of the Mets' first 88 games, leading them in many meaningful offensive categories -- home runs, RBIs, batting average and on and on -- by significant margins. Particularly with Wright and Duda sidelined, Cespedes is by far the most critical member of the offense.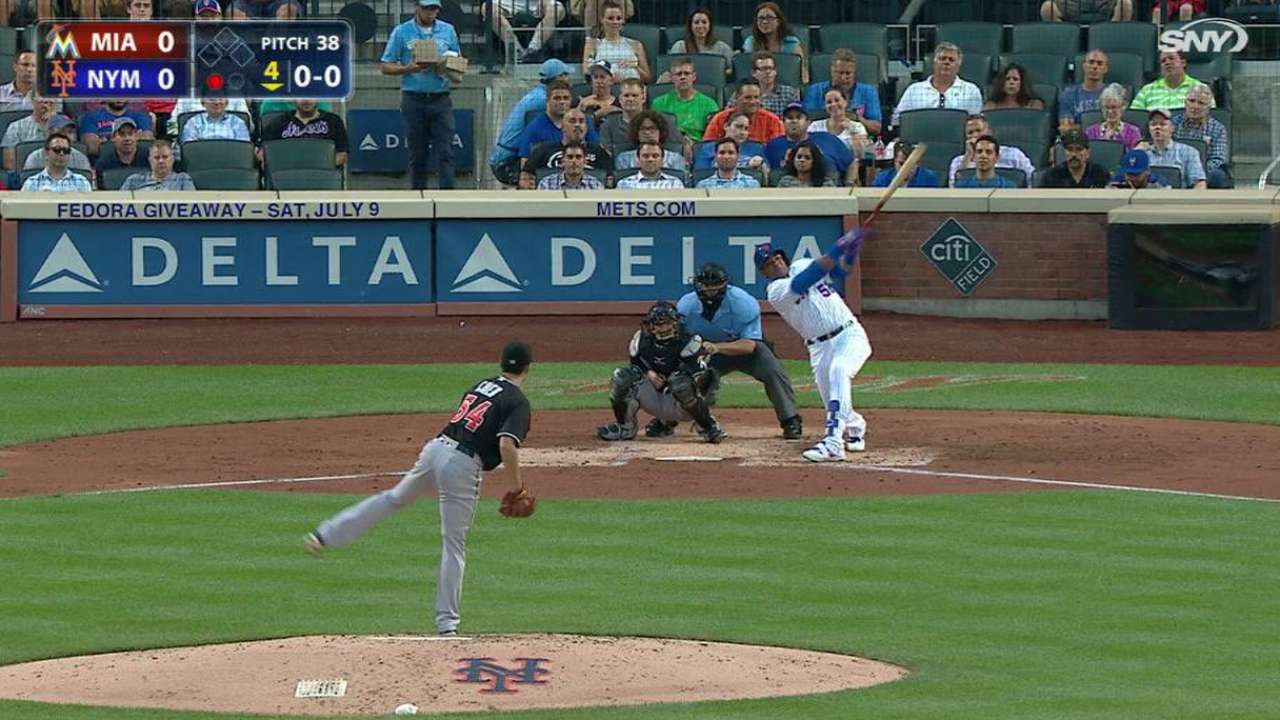 FIRST-HALF TOP PITCHER
For most of the first half, Syndergaard's credentials compared favorably to the best players in baseball, let alone the Mets. Until a bout of shoulder fatigue knocked him from consideration, Syndergaard was a leading candidate to start the All-Star team for the NL. For as long as he can stay healthy, Syndergaard should remain one of the Mets' brightest starters, and at age 23, a bona fide NL Cy Young Award candidate.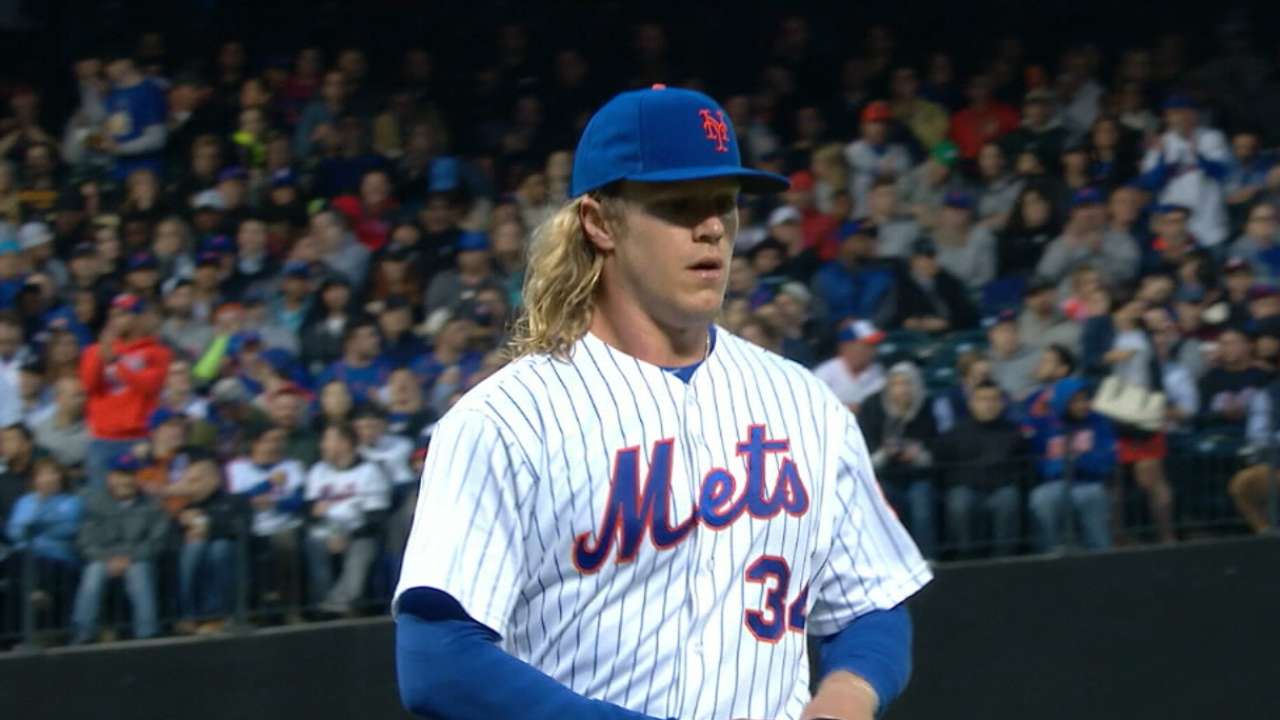 FIRST-HALF TOP ROOKIE
This was never much of a contest, with no Mets rookies receiving even a fraction of the playing time that Matz did. But the left-hander certainly earned his keep along the way, going 7-5 with a 3.38 ERA in the first half. Though the bone spur in his elbow could affect him, Matz retains a legitimate shot at winning the NL Rookie of the Year Award.
Anthony DiComo has covered the Mets for MLB.com since 2008. Follow him on Twitter @AnthonyDiComo and Facebook, and listen to his podcast. This story was not subject to the approval of Major League Baseball or its clubs.