Franco's 471-foot HR is Phils' longest in '16
Third baseman's blast is fourth longest in MLB this season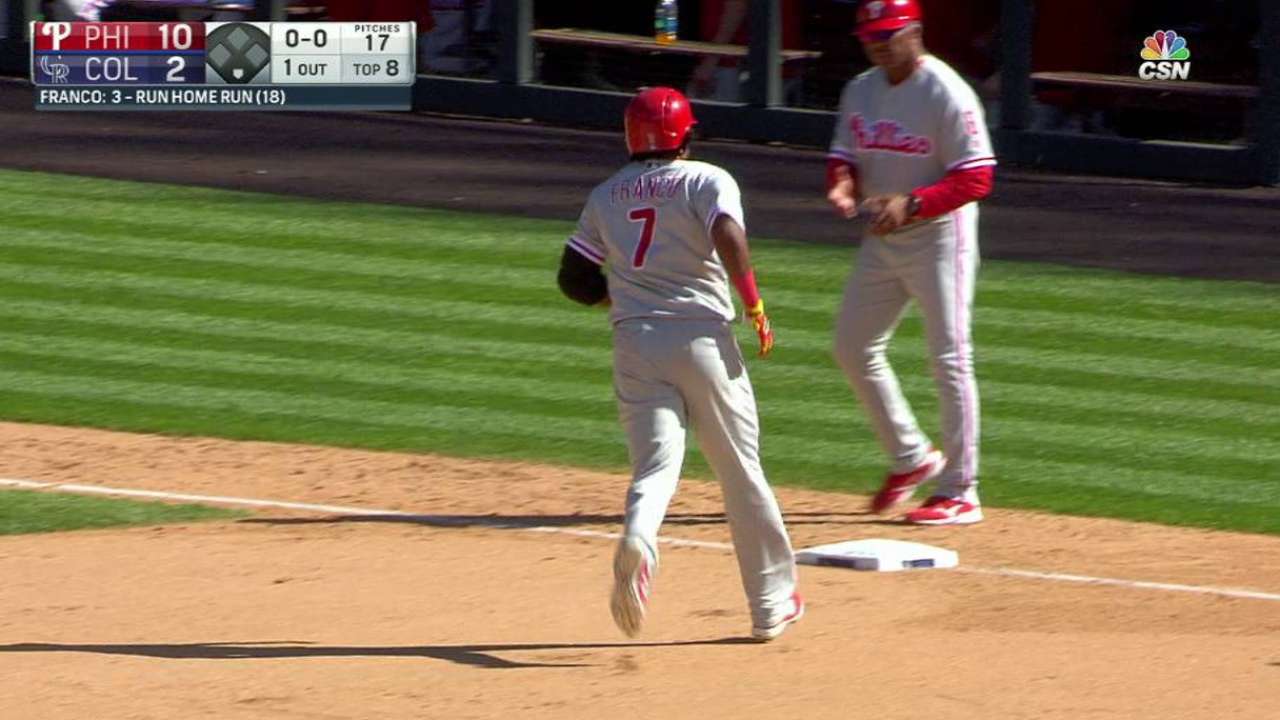 DENVER -- Maikel Franco got his title back.
He crushed a three-run home run in the eighth inning of Sunday's 10-3 win over the Rockies at Coors Field a projected 471 feet, according to Statcast™. It is the Phillies' longest home run of the season and the fourth-longest homer in baseball this season. It also is the Phillies' longest homer of the Statcast™ era, which dates to last season. It is believed to be the Phillies' longest homer since Ryan Howard hit one an estimated 473 feet on Sept. 18, 2009, according to ESPN's home run tracker.
"471?" Franco said. "I didn't know that."
He bested Cameron Rupp, who ripped a two-run home run a projected 465 feet in the seventh inning. Rupp's status atop the Phillies' home run leaderboard lasted just one inning, although it remains the 11th-longest homer in baseball.
"They were both good ones," Rupp said.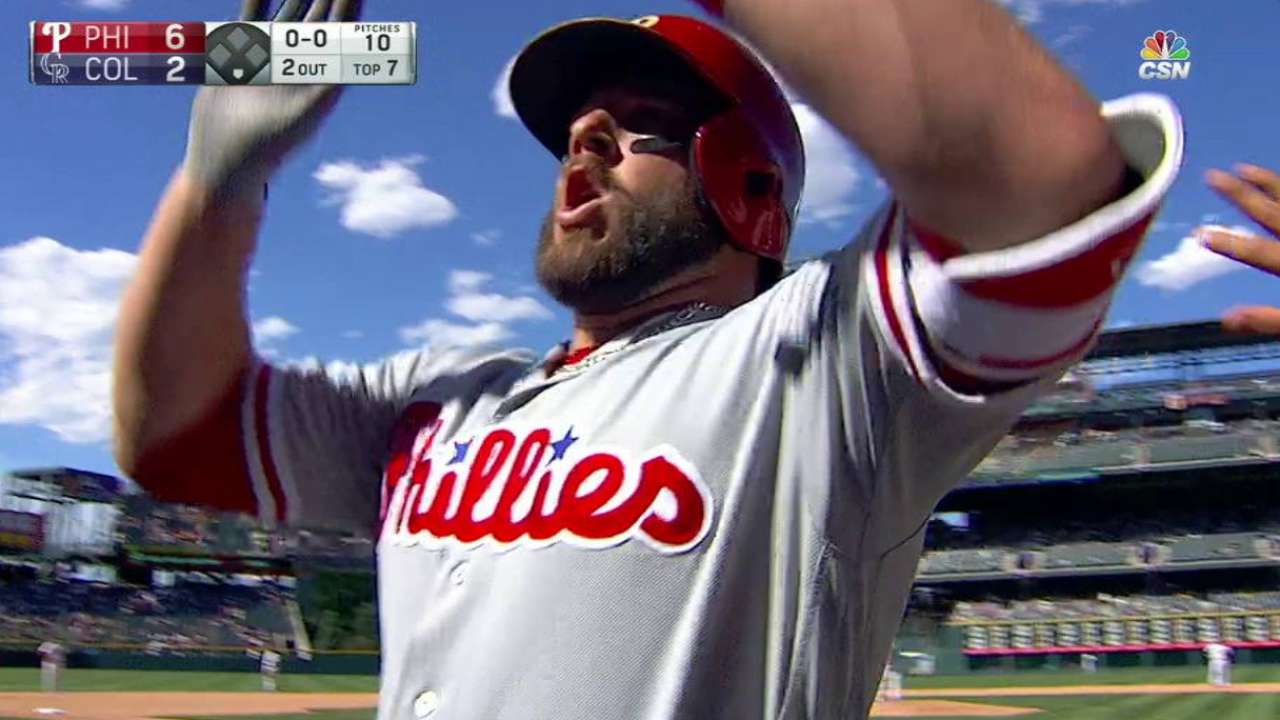 It has been a week of long homers for the Phillies. Tommy Joseph hit a pinch-hit, three-run home run Friday that traveled a projected 455 feet, which made it the Phillies' longest homer of the year. Joseph's bomb beat Franco's 448-foot blast Monday at Citizens Bank Park, which was the Phillies' longest homer of the season when he hit it.
Statcast™ radars tracked each of the home runs. It projects home run distances, not where the balls land, but where they would have landed had the stands not gotten in the way. Of course, it is worth noting that Coors Field also adds about 20 feet to home runs, according to a study.
"They all count the same," Rupp said.
Todd Zolecki has covered the Phillies since 2003, and for MLB.com since 2009. Read his Phillies blog The Zo Zone, follow him on Twitter and listen to his podcast. This story was not subject to the approval of Major League Baseball or its clubs.