McCutchen hitting stride in sync with Pirates
Star OF goes 6-for-12 with 2 HRs as Bucs take 2 of 3 from Cubs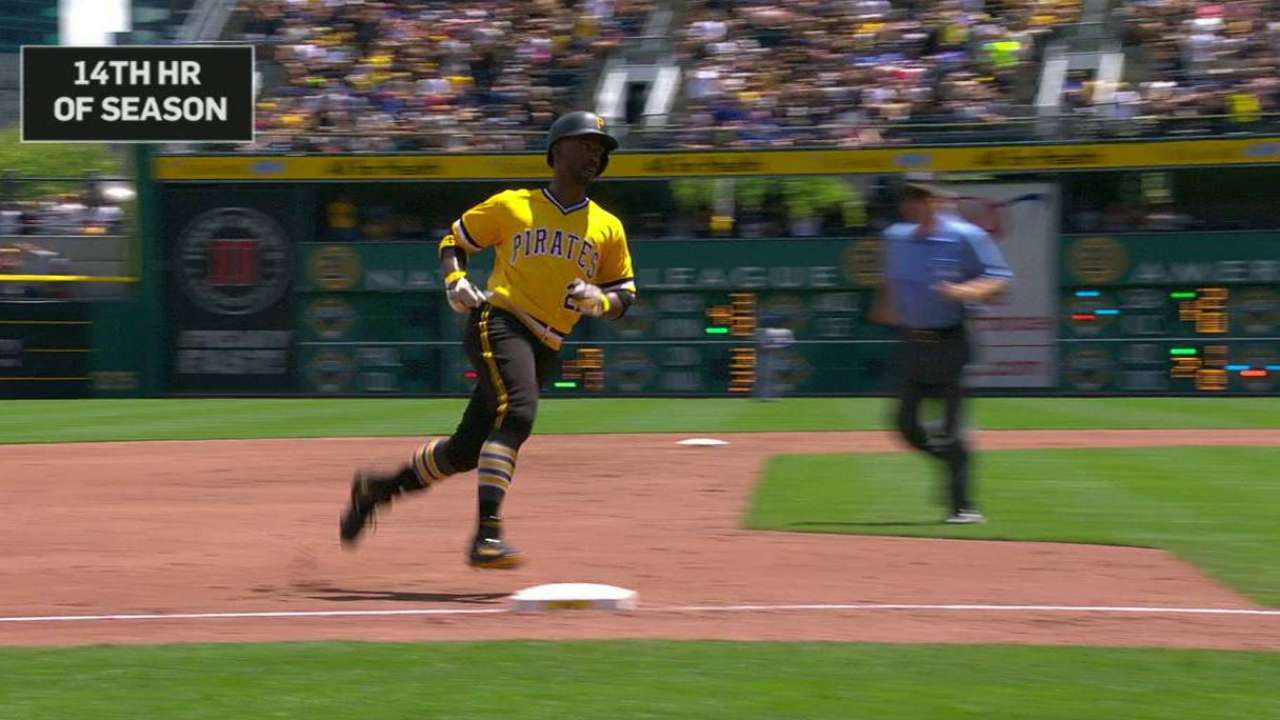 PITTSBURGH -- Andrew McCutchen showed a snapshot of his old self right before the All-Star break. The image of McCutchen's All-Star and MVP form isn't that far in the past, but he did not have a consistent first half at the plate. Until, that is, the Pirates' most recent series with the Cubs.
"It's vintage Andrew," manager Clint Hurdle said after Sunday's 6-5 loss to the Cubs. "We've seen more of this than we have of the other."
McCutchen went 6-for-12 with a double, two home runs and six RBIs as the Pirates took two of three games from the division-leading Cubs, including his team-leading 14th homer in Sunday's finale. The Pirates rebounded from a 9-19 June to win 12 of their last 16 games, and McCutchen has bounced back from a tough June to hit .313 so far in July.
Though the variables behind baseball success seem nearly infinite, it doesn't hurt a team's odds when a veteran and team leader heats up.
"I think it helps," Hurdle said. "He's a big part of what we do."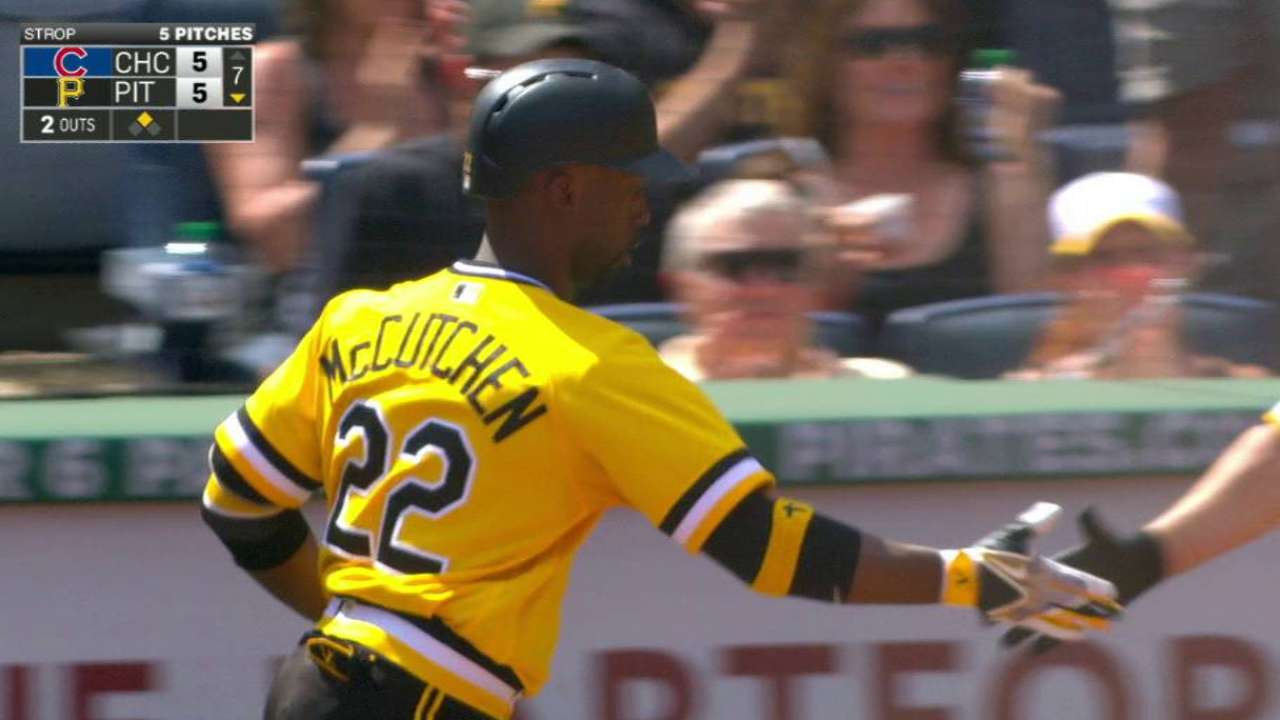 It's also difficult to isolate exactly what leads to a slump. McCutchen has battled a swollen right thumb in 2016 -- part of the reason behind his team-leading 92 strikeouts before the All-Star break.
Adding to the Pirates' tumultuous June were injuries to ace Gerrit Cole and catcher Francisco Cervelli, both close to returning.
It hasn't been a perfect July for Pittsburgh, as the team still needs more innings and consistency from its starting rotation. But you can't ask for much more than building up a rhythm right before the All-Star break.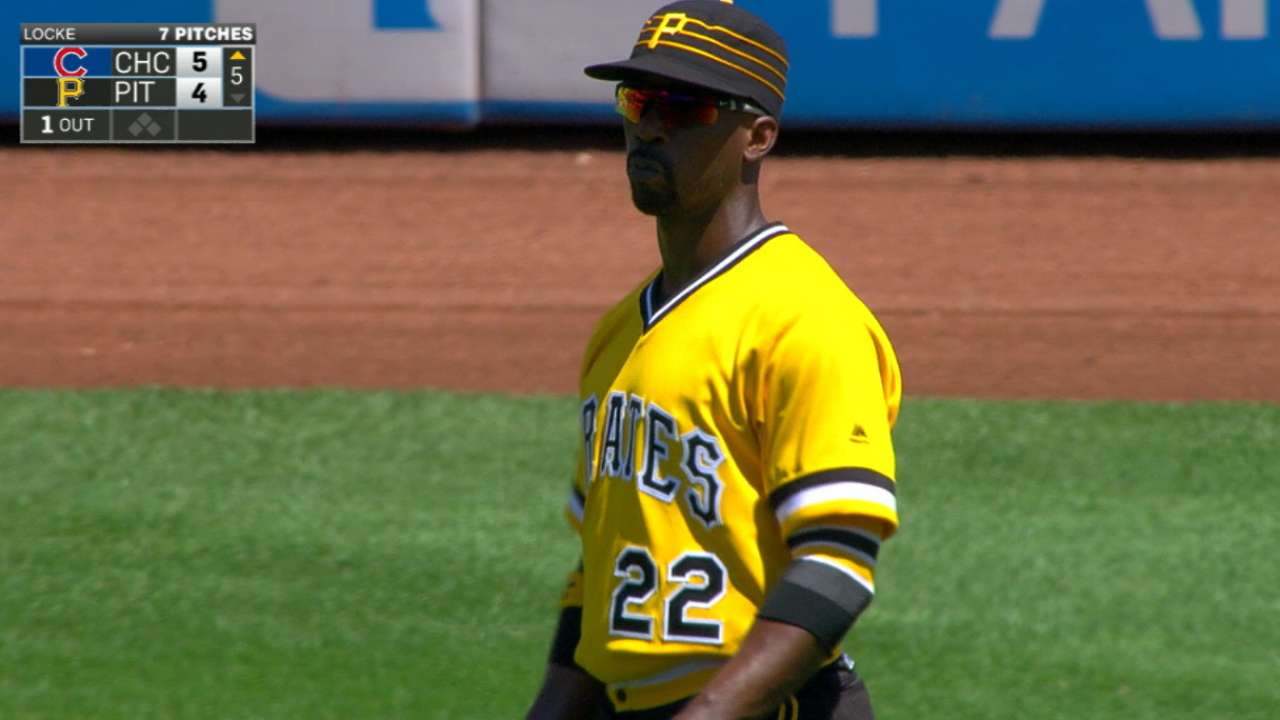 Similar to the Pirates not folding after a rough stretch, from Hurdle's perspective, it was just a matter of time before McCutchen hit his stride.
"And I really believe that talking to good pitchers, good hitters, good fielders, the longer they go without a hit, the more chances there are to get a hit," Hurdle said. "The longer he goes without getting hot, the better his chances are of getting hot."
Sarah K. Spencer is a reporter for MLB.com based in Pittsburgh. This story was not subject to the approval of Major League Baseball or its clubs.