Cubs head into All-Star break with 'needed' win
Bryant's tie-breaking single helps Chicago snap five-game slide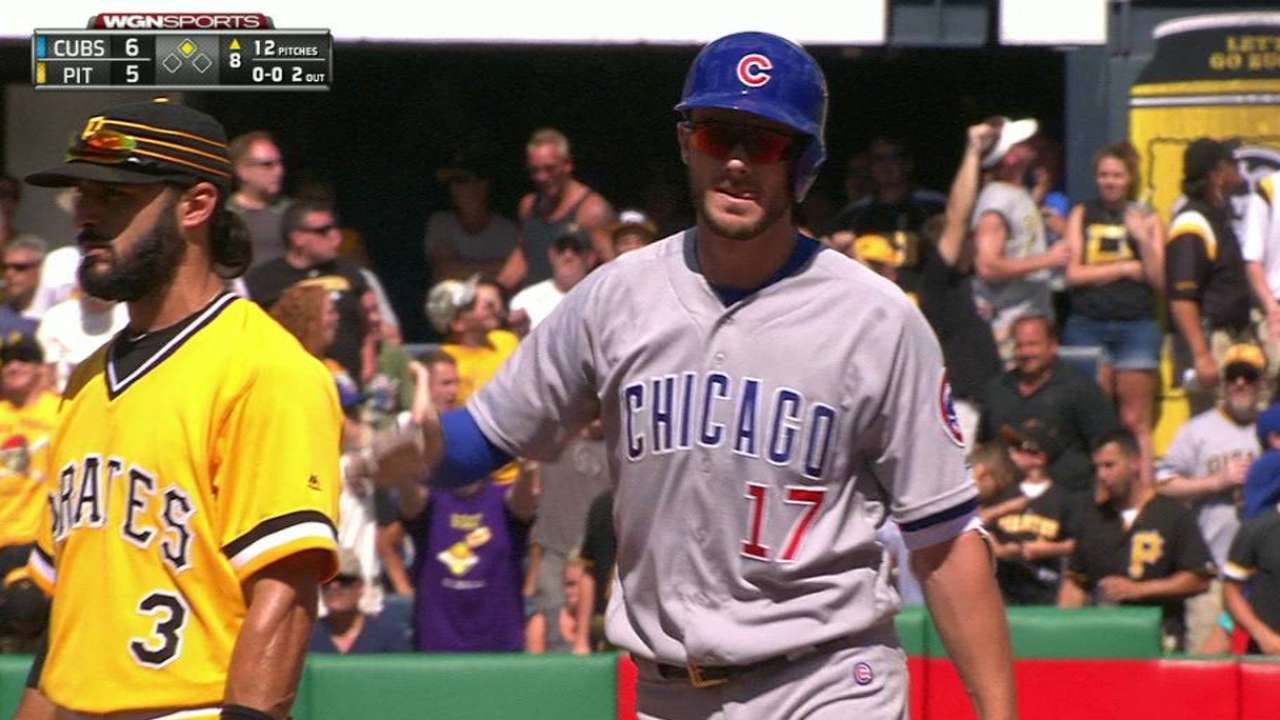 PITTSBURGH -- Kris Bryant is very even keel, but after he hit a tie-breaking RBI single in the eighth inning on Sunday against the pesky Pirates, the Cubs' All-Star slapped his hands in celebration.
"It was a fun game -- it's almost like, this All-Star break, we don't want it to happen because that was a good win for us and things could turn from there," Bryant said after the Cubs' 6-5 victory over the Pirates.
Bryant, one of seven Cubs who will be in San Diego for Tuesday's All-Star Game, then caught himself.
"The break is needed," he said, "but that's a good win to head into the break with."
San Diego here we come! @benzobrist18 @Addison_Russell @KrisBryant_23 @JArrieta34 @DexterFowler @JLester34 @Cubs pic.twitter.com/cbnslttdH4

— Anthony Rizzo (@ARizzo44) July 10, 2016
It was definitely needed. The Cubs enter the unofficial halfway point with a seven-game lead in the National League Central, and ended their season-high five-game losing streak.
"We really needed that win," Anthony Rizzo said. "That's what matters most. We didn't want to get swept by them. We didn't want to let them gain another game. It was as much of a must-win game as there is today."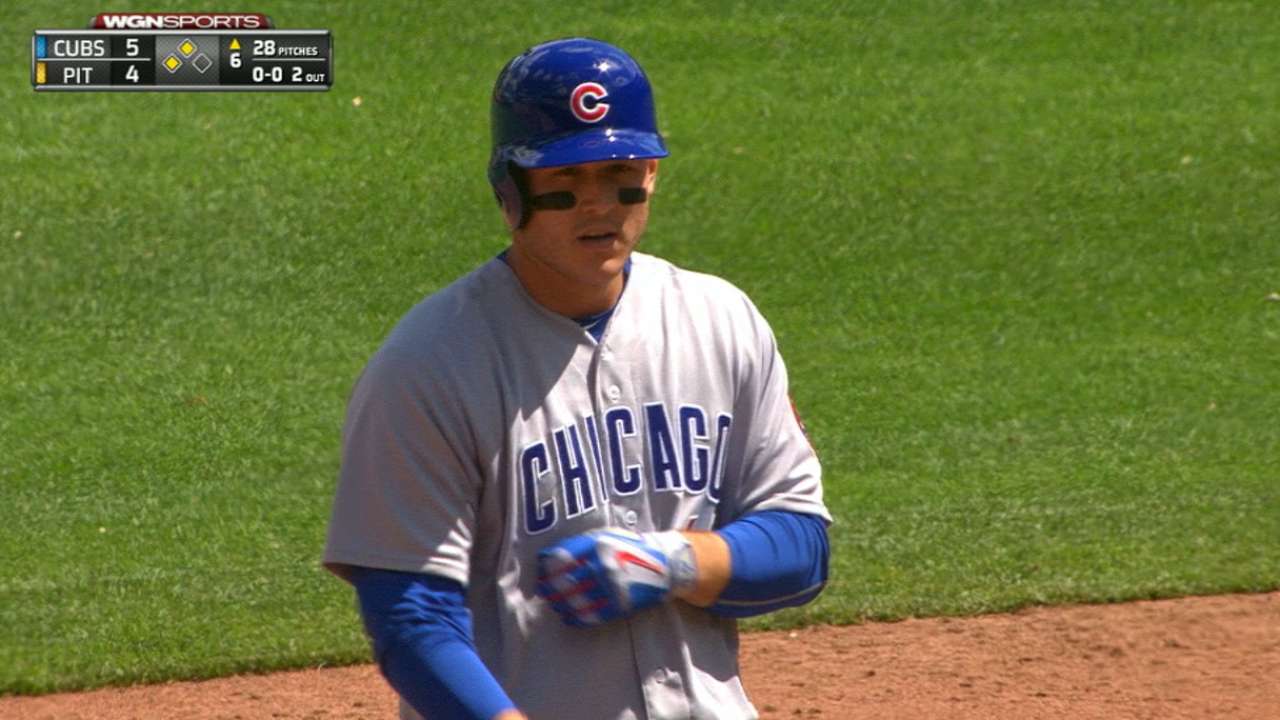 Albert Almora Jr. hit a two-run homer, Addison Russell hit a two-run single, and John Lackey went deep enough into the game to limit the number of innings by the bullpen, which is gassed.
"The combination of the schedule and this last week and the way the games were scheduled put us in a fatigue situation," Cubs manager Joe Maddon said. "All three games, we came ready to play. I give our boys a lot of credit."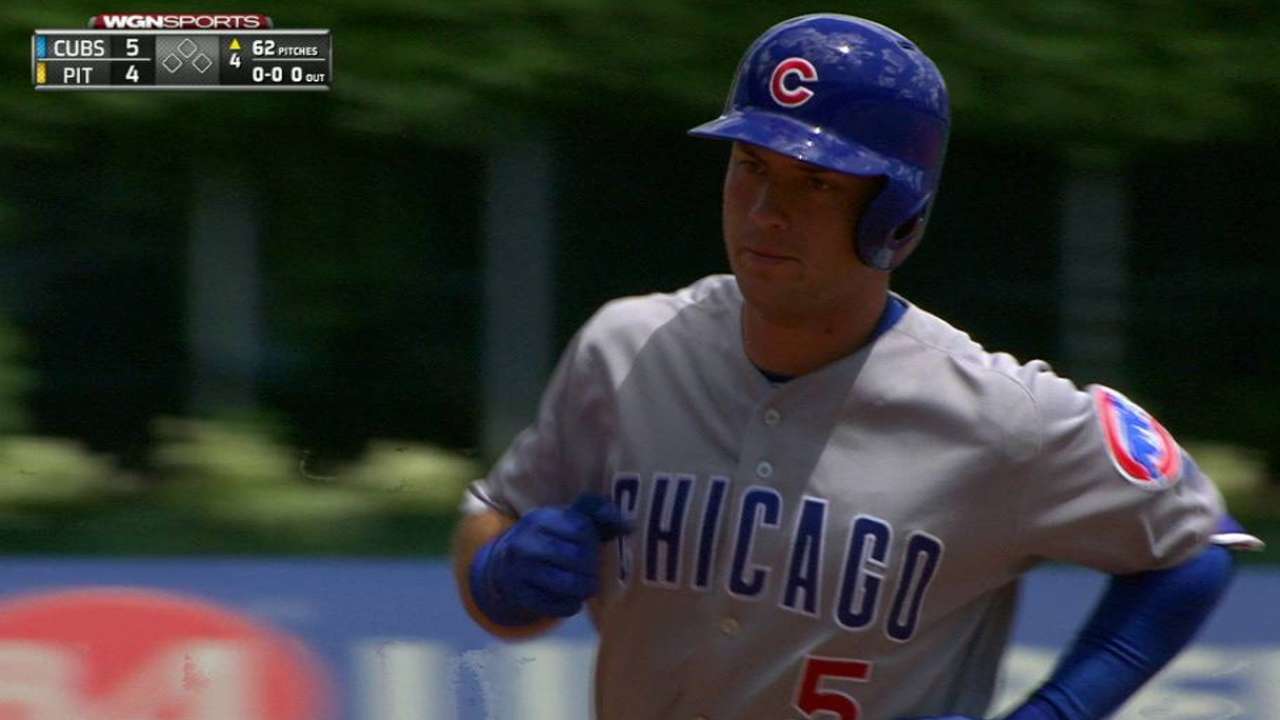 The Cubs played an 11-inning game Thursday night, and didn't arrive in Pittsburgh until 5:30 a.m. ET on Friday, so the series began on little sleep. This was the end of a stretch of 24 straight games, and the win on Sunday was Chicago's second in in the last 11 games.
It wasn't pretty. There were some mental mistakes on defense. A potential double play in the Pirates' seventh ended as just one out and Andrew McCutchen's sacrifice fly tied the score at 5. Bryant then came through in the eighth.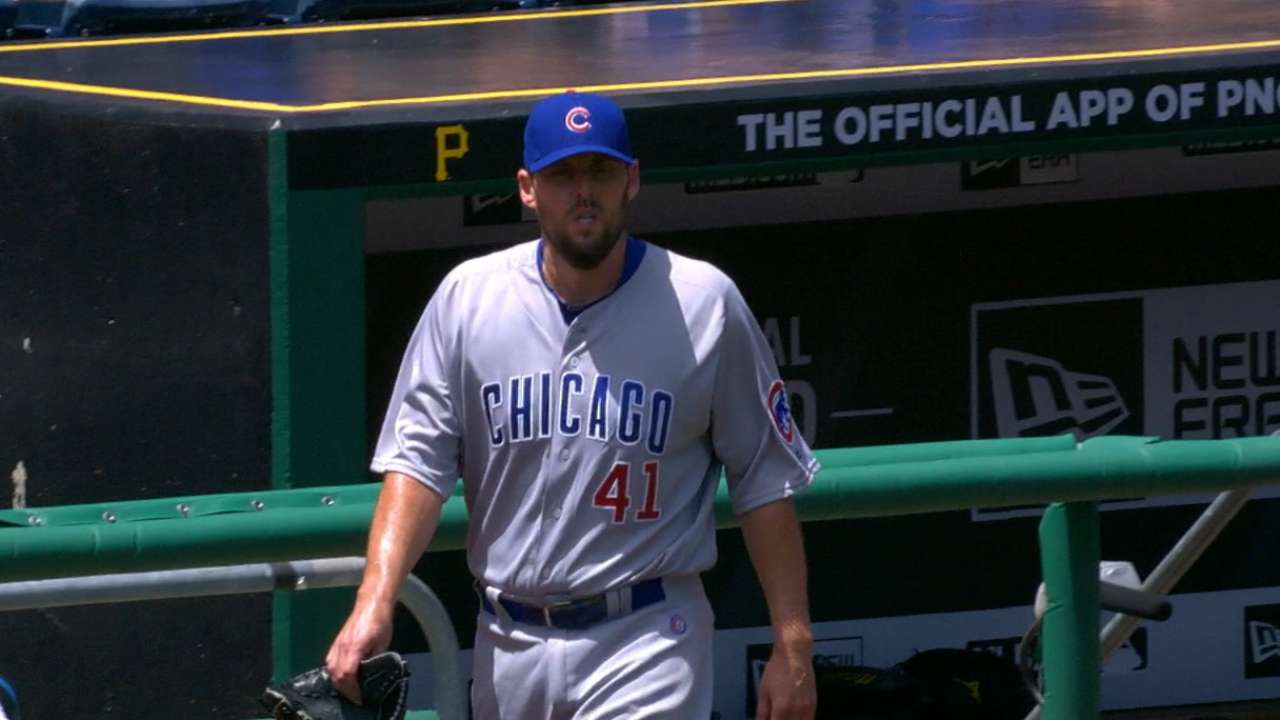 "We found a way to win that game," Rizzo said. "They scored there and we answered right back. It's a big hit by Kris. He picked us up. We're going into the break with our heads up and can exhale a little bit and take these four mental days off and relax."
Maddon had gone as far as to check the weather in San Diego to see just how tough it will be on his All-Star contingent that includes Bryant, Rizzo, Ben Zobrist, Russell, Dexter Fowler, Jake Arrieta, and Jon Lester.
"It's a nice little mental check out for everybody here, which is what a lot of people need," said Bryant, who was looking forward to visiting some favorite eating places in San Diego. "We can get our bodies feeling better and ready to go."
Maddon was wearing his "Embrace the Target" T-shirt postgame while loud music blared from the visitors' clubhouse. The Cubs will take a 53-35 record at the midway point, especially since they're missing key players like Fowler, who is on the disabled list and will travel to San Diego but not play in the All-Star Game.
"I think we've responded well, I think we've responded really well," Maddon said. "We've done it with less than our normal group. I do believe fatigue entered into the equation now. It happens to everybody. I think our starters hit a little bit of a wall and everybody's coming after us hard. I love that. What we just went through now will be really beneficial for the second half."
Carrie Muskat has covered the Cubs since 1987, and for MLB.com since 2001. She writes a blog, Muskat Ramblings. You can follow her on Twitter @CarrieMuskat and listen to her podcast. This story was not subject to the approval of Major League Baseball or its clubs.