Price returns to ace form heading into break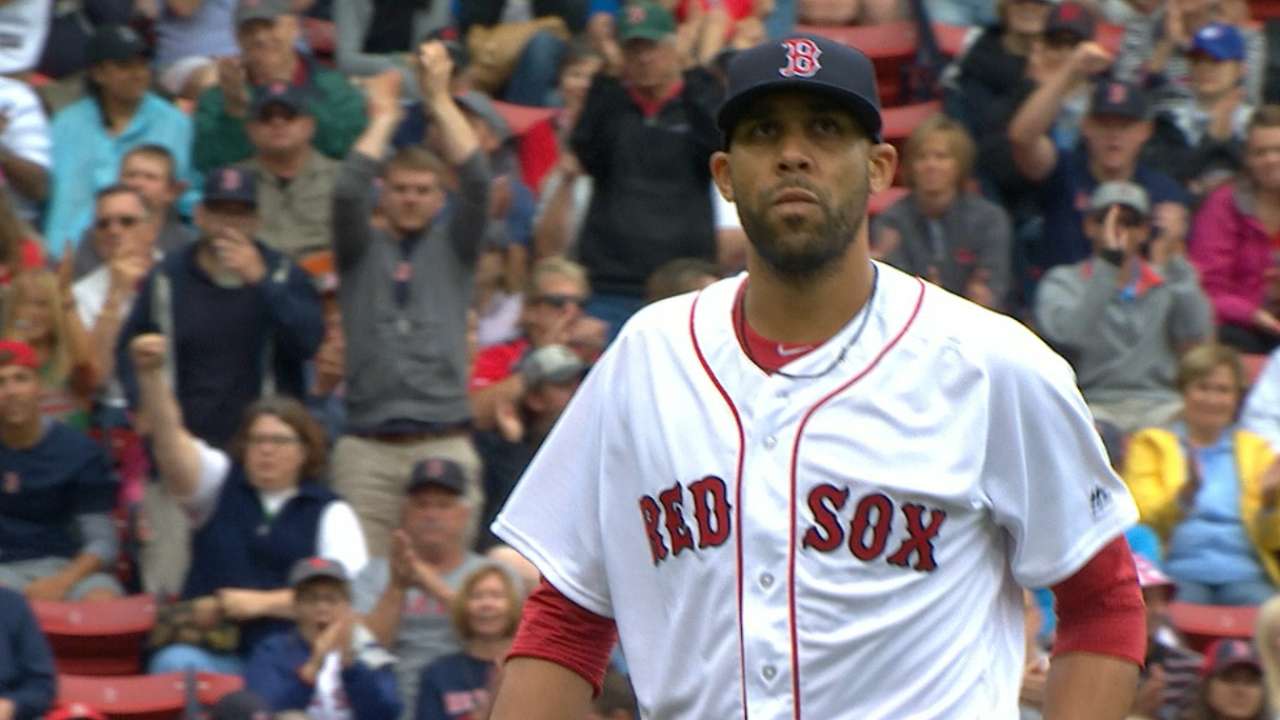 BOSTON -- David Price had been brutally honest when describing his first-half performance coming into his final start before the All-Star break.
However, the Red Sox's ace pushed all of that aside on Sunday at Fenway Park by pitching eight innings in a 4-0 win over the Rays.
Price (9-6, 4.34 ERA) finished the day scattering just four hits and fanning 10 batters. It marked the third straight outing he has reached double-digit strikeouts and the seventh time this season.
The numbers don't show certain first-half struggles, but Price has set high expectations for himself in his first year with the Red Sox. Price has thrown at least seven innings in 11 of 19 starts this season, but he has also allowed five or more runs in five outings and dropped five of his last seven decisions.
"I was never discouraged," Price said. "I never lost confidence in my abilities. My coaches and teammates didn't, either. I just have to continue to work and know that it is going to happen."
Price leads the American League with 140 strikeouts, which is the most by a left-hander prior to the All-Star break in Red Sox history. Over the last six outings, Price has 49 punchouts and just three walks.
Price struggled out of the gate on Sunday, permitting three hits in the first two innings, but he settled down to surrender just one hit and one walk over the next six frames.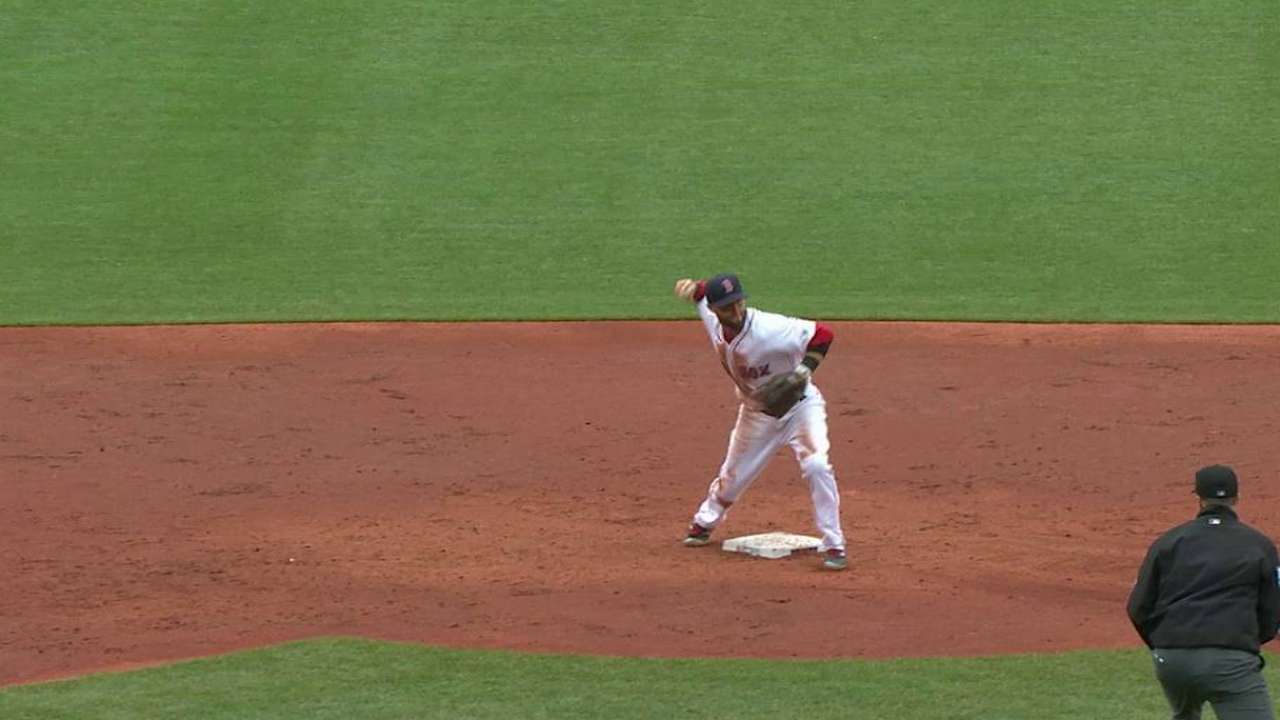 Red Sox manager John Farrell felt that Price's efficiency through the zone, especially the bottom half, was the biggest difference.
"He was very powerful today," Farrell said. "While he didn't cruise, he was in complete control."
Coming into Sunday's contest, Price combined to surrender 12 runs on 17 hits in 10 innings against Tampa Bay this season. Because of that, Price decided to adjust his game plan.
"I am pitching to the situation, knowing what I have done to them in previous at-bats, not just today, but in my career," Price said. "I have a good memory. I know how they have hurt me and what I need to do."
Rays manager Kevin Cash noticed the difference.
"David Price was on," Cash said. "He made some necessary adjustments from his last start. He went to a bunch of changeups, which is uncharacteristic for him. So give him a little credit for changing his game plan."
With plenty of uncertainty surrounding the Red Sox's rotation going into the second half, seeing a dominant Price is exactly what the club needed.
"I just have to keep going," Price said. "Whether I pitch well or pitch badly, it's all about having a short memory. What I did today isn't going to matter when I have my next start. I just have to keep working and good things will happen."
Quinn Roberts is a reporter for MLB.com based in Boston. This story was not subject to the approval of Major League Baseball or its clubs.