MLB, Padres, Scotts help renovate a field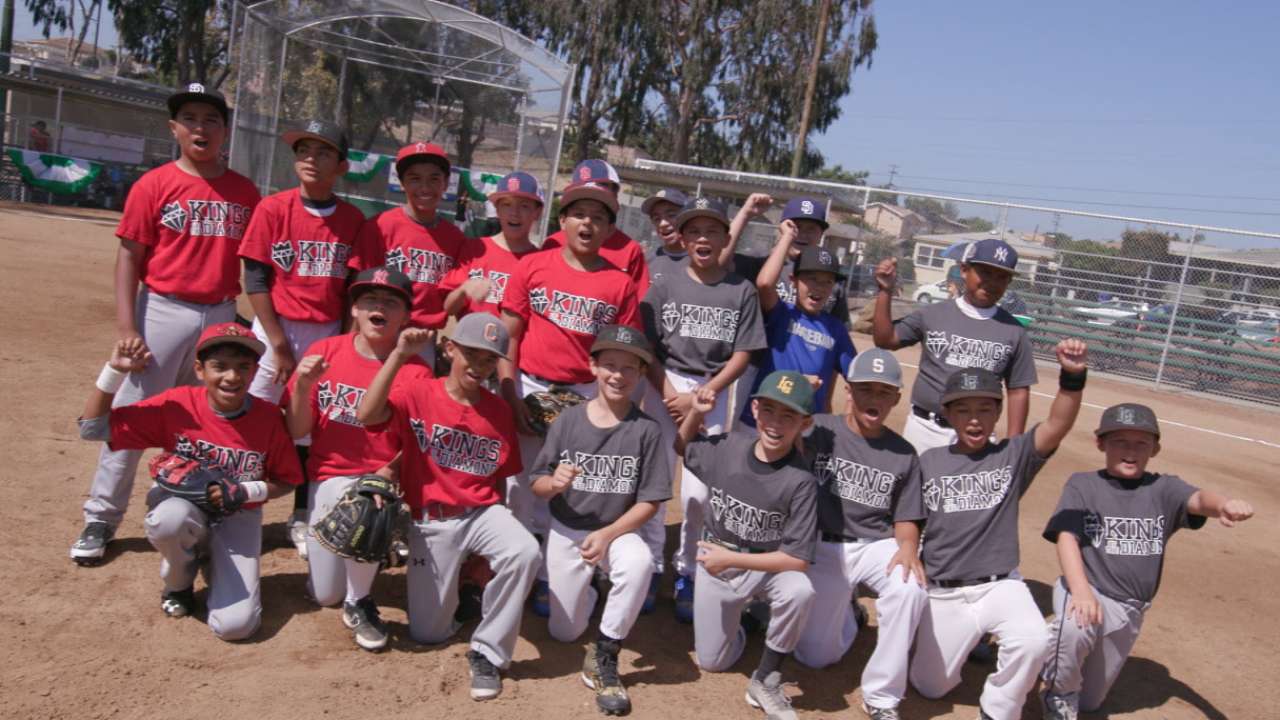 SAN DIEGO -- A renovated baseball field at Mountain View Community Park was opened Sunday morning as part of the national "It's Good Out Here" Field Refurbishment Program thanks to Scotts, the Padres, Major League Baseball and the City of San Diego.
Victor Lopez has been coaching teams between the ages of nine and 12 at Mountain View for three years, and he talked about the difference that the renovation has made for players and the surrounding community.
"All new backstops, new dugouts, the grass out there thanks to Scotts -- they did a great job out there," Lopez said. "The new playground makes a big difference for the community -- huge difference for the community.
"Just walking around, even the people that just walk their dogs, they come in and they're like, 'Thank you!'"
Lopez said that the renovated field would allow his teams to come out and practice more often, which is one of the goals of the "It's Good Out Here" program.
Marti Emerald, who is a councilperson for the City of San Diego's 9th District, looked forward to the changes that the community would see with the renovated field.
"This is exactly what the community has asked for," Emerald said. "'Please give us our park back.' And now thanks to Major League Baseball and Scotts we're making headway.
"And you should have many years of great memories playing ball, coming here as a community and families, creating a stronger neighborhood."
Former Padres pitcher Scott Linebrink addressed the youth teams at the field, saying that he used to be a little kid with a dream just like them. He hoped the community would use the renovation to come together and learn about teamwork, camaraderie and simply to go out and have fun.
In addition to Linebrink and Emerald, Josh Peoples, who is vice president and general manager of Scotts, addressed the players, coaches, parents and community members in attendance.
"It's really about letting the community continue to get together and enjoy their outdoor experiences," Peoples said.
Carlos Collazo is a reporter for MLB.com based in San Diego. Follow him on Twitter @CarlosACollazo. This story was not subject to the approval of Major League Baseball or its clubs.