Pomeranz's ASG selection shuffles rotation
Padres decide to lead off second half with Cashner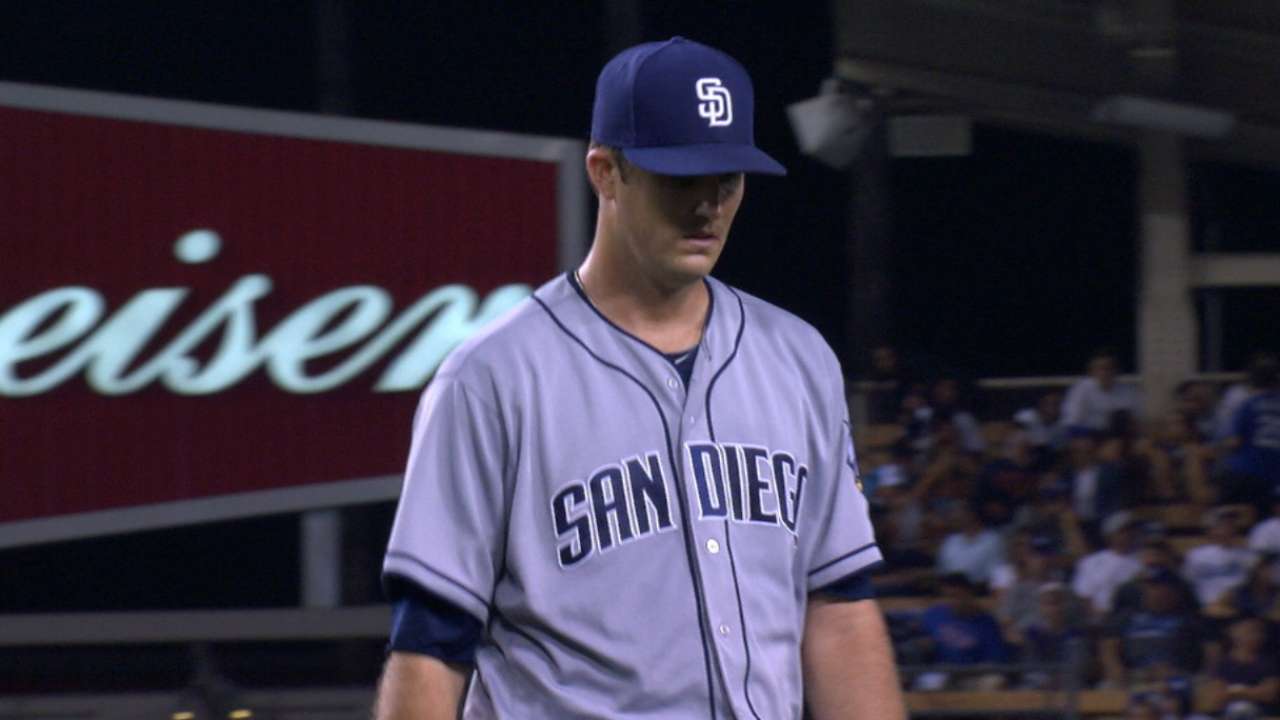 LOS ANGELES -- The Padres will rearrange their rotation following the All-Star break, with Andrew Cashner scheduled to be their first starter of the second half.
Drew Pomeranz was the initial plan to lead the rotation, but his selection to the 2016 All-Star Game presented by Mastercard led manager Andy Green to move him to the third game of the second half in order to make sure Pomeranz gets enough rest.
The order for now will be Cashner on Friday, Luis Perdomo on Saturday and Pomeranz on Sunday in the Padres' weekend series against the Giants. Christian Friedrich and Colin Rea will then respectively pitch Monday and Tuesday against the Cardinals. With Rea's last start coming Wednesday against Arizona, he will be pitching on nearly two weeks' rest.
Cashner struggled immensely in his last time out, allowing a career-high eight earned runs and four home runs against the Dodgers on Friday, so going with the right-hander immediately out of the break is a vote of confidence from his manager.
"This year's been tough for him in the sense that he's got all the potential in the world. The arm is still live, the stuff is still good," Green said. "It's just a matter of putting him in there, giving him the opportunity to show what he can do and hopefully move past those struggles."
Green also provided news for three Padres still on the disabled list, with a mix of good and bad news.
Cory Spangenberg suffered a setback two days ago while running, and he will head back to San Diego to have his left quad reevaluated. Green said the second baseman is nowhere close to playing games at this point.
Tyson Ross has stayed in Arizona since spraining his ankle in his hotel room while doing exercises, and he will see a doctor tomorrow. The right-hander has been able to throw in the meantime, but he still doesn't have enough stability to pitch off a mound.
Jemile Weeks is progressing in his running program and Green is hopeful that the infielder will begin a rehab assignment soon after the break.
Jack Baer is a reporter for MLB.com based in Los Angeles. This story was not subject to the approval of Major League Baseball or its clubs.