Move down making Heyward more aggressive
Outfielder's bat heating up since change to 6 spot in order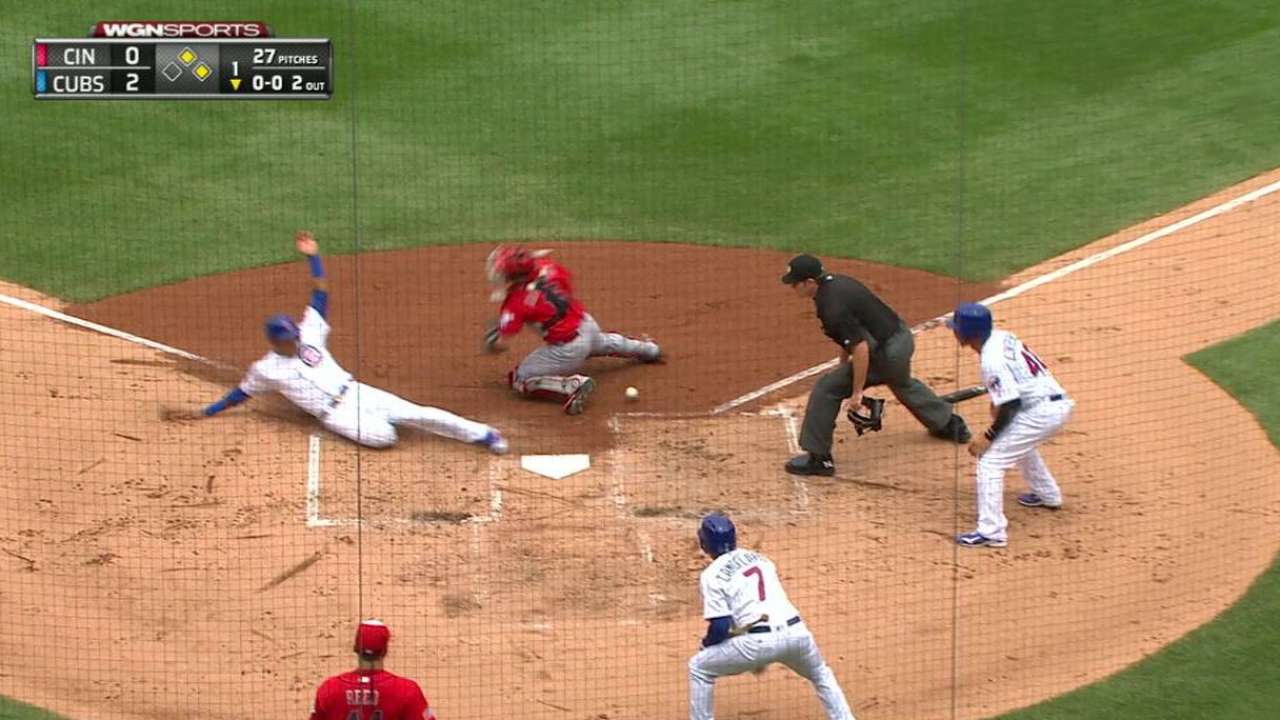 PITTSBURGH -- Jason Heyward has a little more freedom to do what he wants batting lower in the order, and it's paying off for the Cubs' outfielder. When he batted second this year, Heyward hit .240. In his last six games batting sixth, Heyward was 10-for-23 (.435) with two doubles, and triple.
"It's a different position hitting between different people," Heyward said on Sunday. "I just feel there's a little more freedom and times to swing earlier in the count. In the two-hole, sometimes it's not -- you don't want to say it's dictated, but sometimes the game is naturally dictated.
"If somebody before you swings a lot or somebody after you swings a lot, sometimes you're going to take [a pitch] and it may offset you to be in a certain mindset versus saying, 'Hey, I'm going to go up and swinging,' and not [necessarily] first pitch, but take your best hack at the best pitch you get, early in the count, whenever that is. I think it may be a freedom that's set in. Hitting is hitting, absolutely. Certain at-bats are dictated at the top of the lineup at times."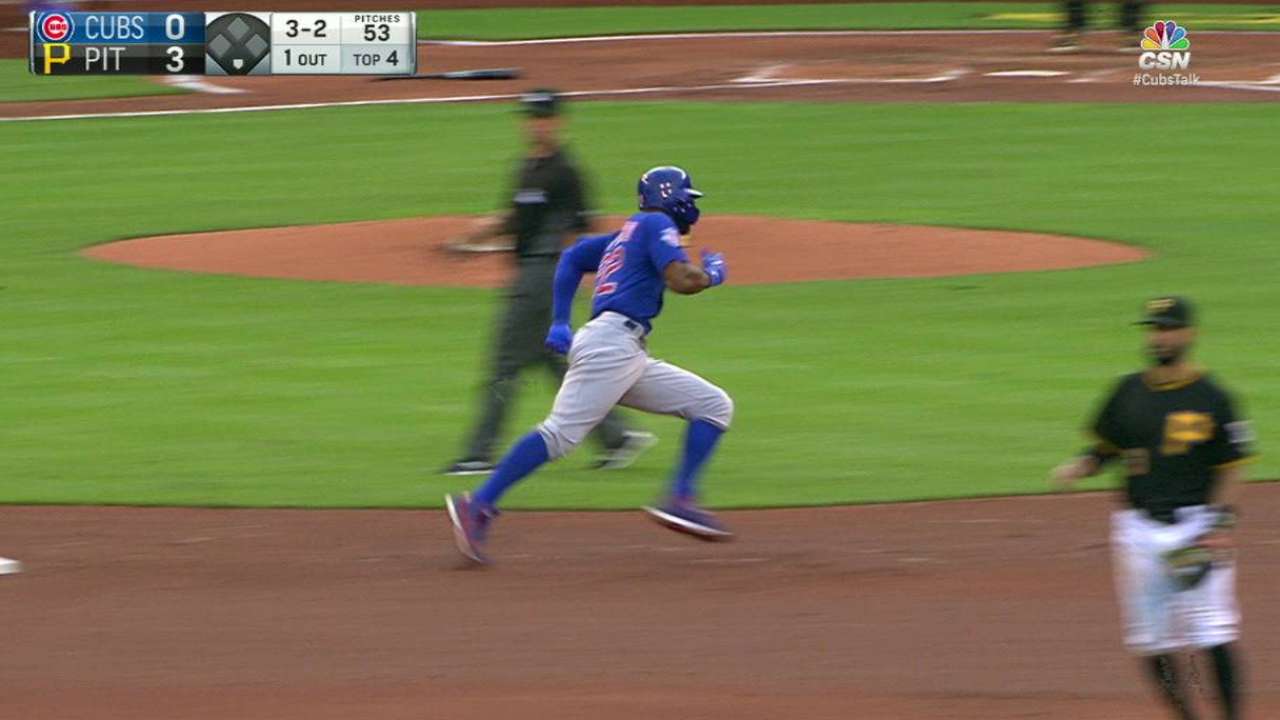 Manager Joe Maddon has noticed the difference and will likely keep Heyward lower in the order when the Cubs begin the second half next Friday against the Rangers.
"By putting him in the six-hole, he feels more free to experiment and that's a good thing," Maddon said. "In the two-hole, he was trying so hard to get on base for the other guys, probably maybe not being as assertive as he should be. There's more of a freedom about his approach in the six-hole."
Worth noting
• Joe Nathan is eligible to come off the disabled list on July 16, and Maddon said he's been encouraged by the reports on the right-hander. Nathan, who is coming back from Tommy John surgery in April 2015, has been rehabbing at Double-A Tennessee. In six games, he's given up two runs on three hits over 5 2/3 innings while striking out six. Nathan has yet to pitch in back to back games.
"It's kind of like he's going through an actual Spring Training," Maddon said.
The Cubs also are getting good reports on lefty Clayton Richard, who has been rehabbing from a blister on his left middle finger.
• Kyle Hendricks, who was the Rangers' eight-round Draft pick in 2011, will start Friday against Texas when the Cubs open the second half with an Interleague series at Wrigley Field. Hendricks will be followed by Jason Hammel and John Lackey. The Cubs were still considering whether to have Adam Warren make a spot start to give the rotation an extra day of rest.
• The Cubs' bullpen has the third fewest innings pitched in the National League and second-lowest batting average against (.218). Maddon's message to the relievers for the All-Star break is to do nothing. Travis Wood was tied for second in the National League in appearances with 44.
"I think he said he's going to sit on his porch in the backyard and just look out," Maddon said of the lefty. "If a javelina shows up, he'll pull out his bow and arrow."
Carrie Muskat has covered the Cubs since 1987, and for MLB.com since 2001. She writes a blog, Muskat Ramblings. You can follow her on Twitter @CarrieMuskat and listen to her podcast. This story was not subject to the approval of Major League Baseball or its clubs.