Jose 'honored' to be potential ASG starter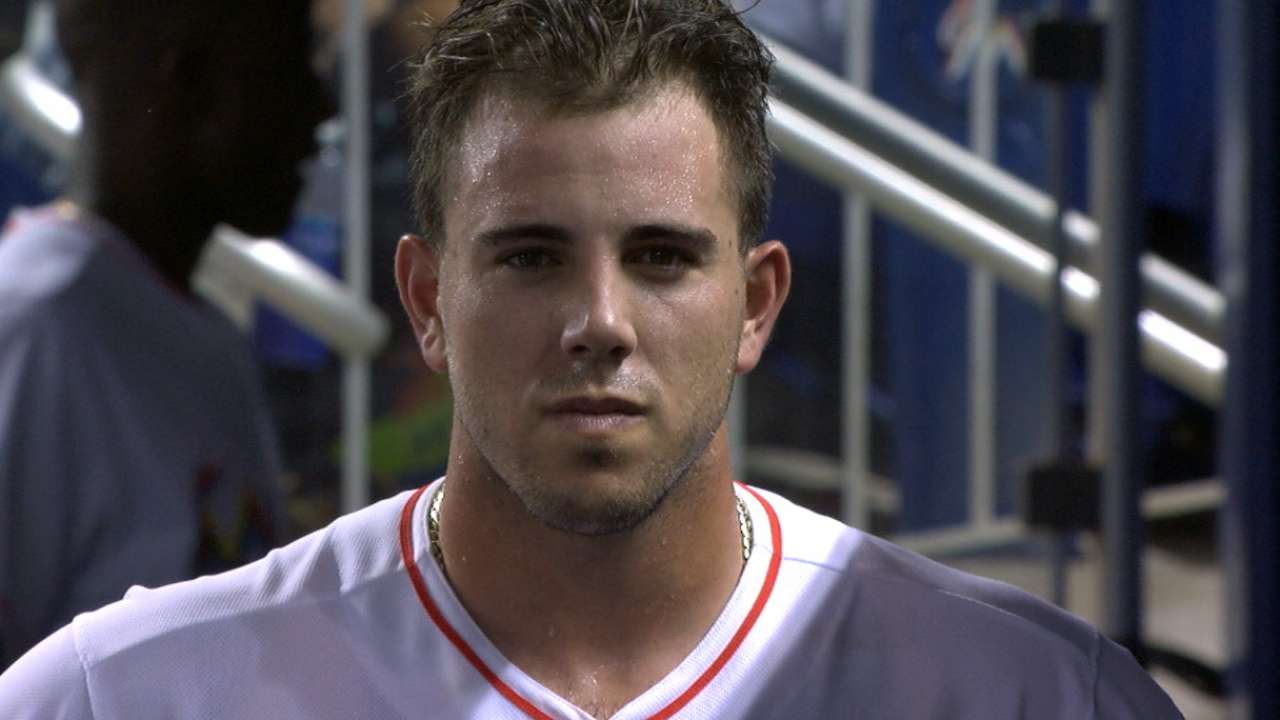 MIAMI -- With the National League's starting pitcher for Tuesday's All-Star Game presented by MasterCard still undetermined, Jose Fernandez knows he could be the answer. But Miami's ace isn't worrying over it.
"I don't know if I'm going to start, I don't know where I'm throwing," Fernandez said Sunday before the Marlins' first-half finale with the Reds. "They haven't told me. But I'm getting ready to pitch. Whatever it is, it will be an honor."
Starting pitchers and lineups for both teams won't be announced until Monday in San Diego, but that doesn't mean one can't speculate.
Clayton Kershaw and Madison Bumgarner, who are first and second in the NL in ERA, respectively, won't pitch in the game. Kershaw is on the disabled list with a mild herniated disc in his back, and Bumgarner opted not to pitch on short rest after starting Sunday.
It seemed like Mets' Noah Syndergaard may have been next in line to be the starter until he left his last start with arm fatigue, which will cause him to skip the Midsummer Classic as well.
That leaves just a handful of pitchers left who could possibly start for the NL on Tuesday night. Johnny Cueto is 13-1 with a 2.47 ERA. Stephen Strasburg is a perfect 12-0 with a 2.62 ERA.
Then there's Fernandez, who is 11-4 with a 2.52 ERA, and leads the Majors with 12.91 strikeouts per nine innings. The 23-year-old pitched an inning in the 2013 All-Star Game, but he knows that isn't the same thing as starting.
"Obviously, it's a different animal if you start a game," Fernandez said. "I honestly don't know."
If given the nod, Fernandez would become the youngest pitcher to start an All-Star Game since Dwight Gooden did so in 1988 at 23. Fernandez turns 24 on July 31.
The start would also be historic for the Marlins, as the franchise hasn't had a pitcher start an All-Star Game in the 23 seasons since its inception in 1993.
Coverage for the 2016 All-Star Game will begin on Tuesday at 7:30 p.m. ET on FOX.
Patrick Pinak is a reporter for MLB.com based in Miami. This story was not subject to the approval of Major League Baseball or its clubs.