Kiermaier to return for second-half opener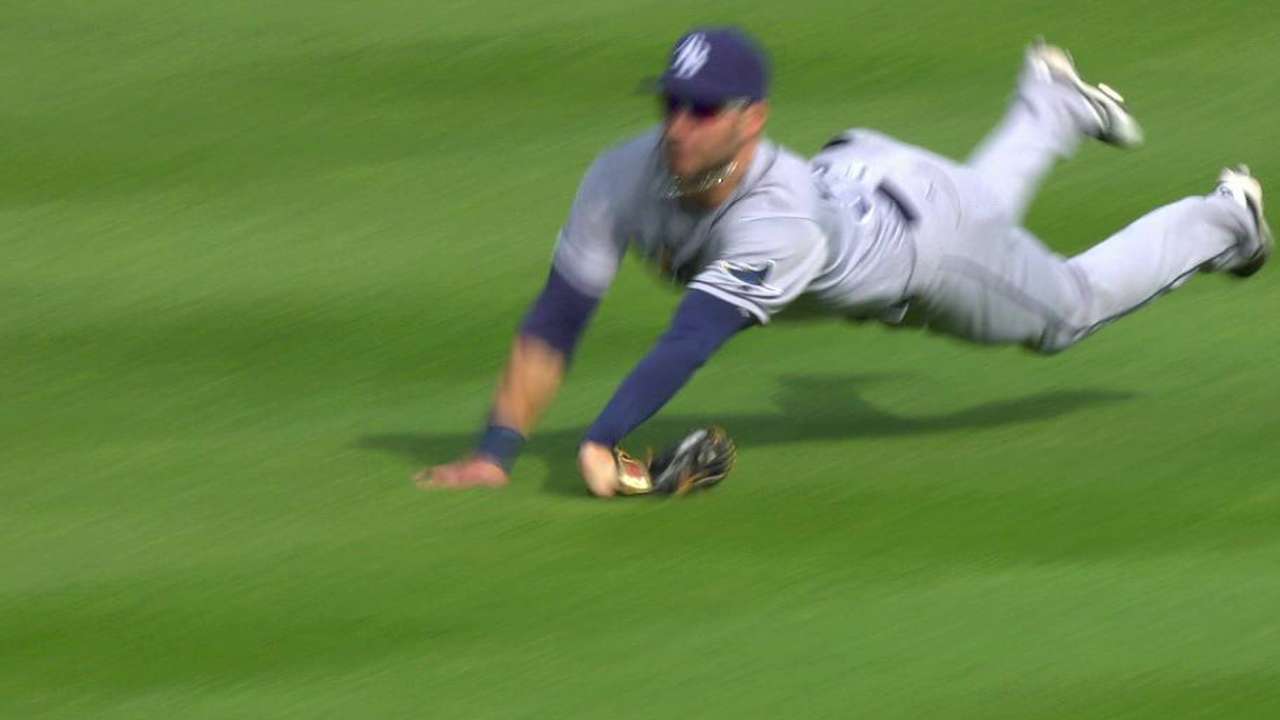 BOSTON -- Kevin Kiermaier is ready for his return. Barring any setbacks, he'll do so Friday night when the Rays open their second half against the Orioles at Tropicana Field.
"Definitely excited to start playing in some games," Kiermaier said. "I'm not programmed to have a lot of down time, and that's what I've had."
The Rays' Gold Glove center fielder was placed on the disabled list on May 22 with a left hand fracture when he dove for a ball in Detroit. He will play in a Gulf Coast League game on Monday. On Tuesday, he'll hit against Alex Cobb, who is coming back from Tommy John surgery, and Brad Boxberger, who is on the DL with an oblique injury. On Wednesday and Thursday, he'll play for Single-A Charlotte.
"I'm going to be the happiest person in the world out there in center field again," Kiermaier said. "I'm just going to be smiling. I'm just going to feel like a little kid playing again, playing in front of fans. It's been a long seven weeks."
Kiermaier is pleased with the way his hand has healed. He said his wrist actually was the final piece of the equation to get in order.
"I was doing stuff right off of surgery," Kiermaier said. "My main thing was my wrist. Definitely something wasn't right."
Tests told Kiermaier nothing structural was wrong with his wrist, but he still struggled with it until he recently got a cortisone shot.
"Once I got that cortisone shot a week, two weeks ago, that was a game changer," Kiermaier said.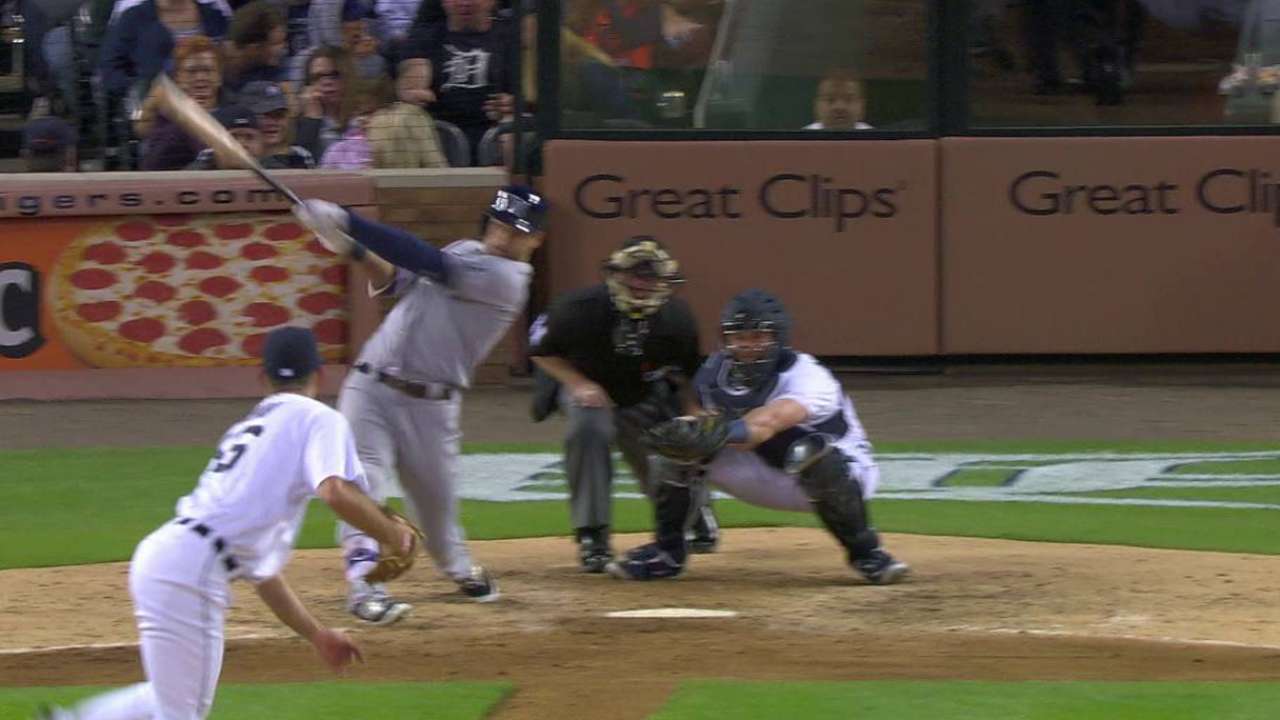 Kiermaier last played in a game on May 21. He was hitting .236 with five home runs and 16 RBIs in 123 at-bats.
"All I can say is it's been a long seven weeks, but a good productive seven weeks," Kiermaier said. "I've kept everything -- my arm, my legs, my core in shape -- and tried to really take positives out of being on the bench."
While on the bench, Kiermaier said he became more of a student of the game, observing things like a pitcher's tendencies.
"Because when you play, you kind of get caught up in the game," Kiermaier said. "I knew I had no shot of going into the game late or anything."
That begged the question if Kiermaier had any aspirations to one day be a manager.
"The thing that pops up in my head: I still don't get the double switch," Kiermaier said. "People have explained it to me a hundred times. I don't get it. That's my cue I don't have what it takes to be a manager. Outfield coach, first-base coach, that could happen. Manager? No chance."
Bill Chastain has covered the Rays for MLB.com since 2005. This story was not subject to the approval of Major League Baseball or its clubs.