Rotation reworked with eye on Finnegan's innings
DeSclafani elevated to top of staff coming out of All-Star break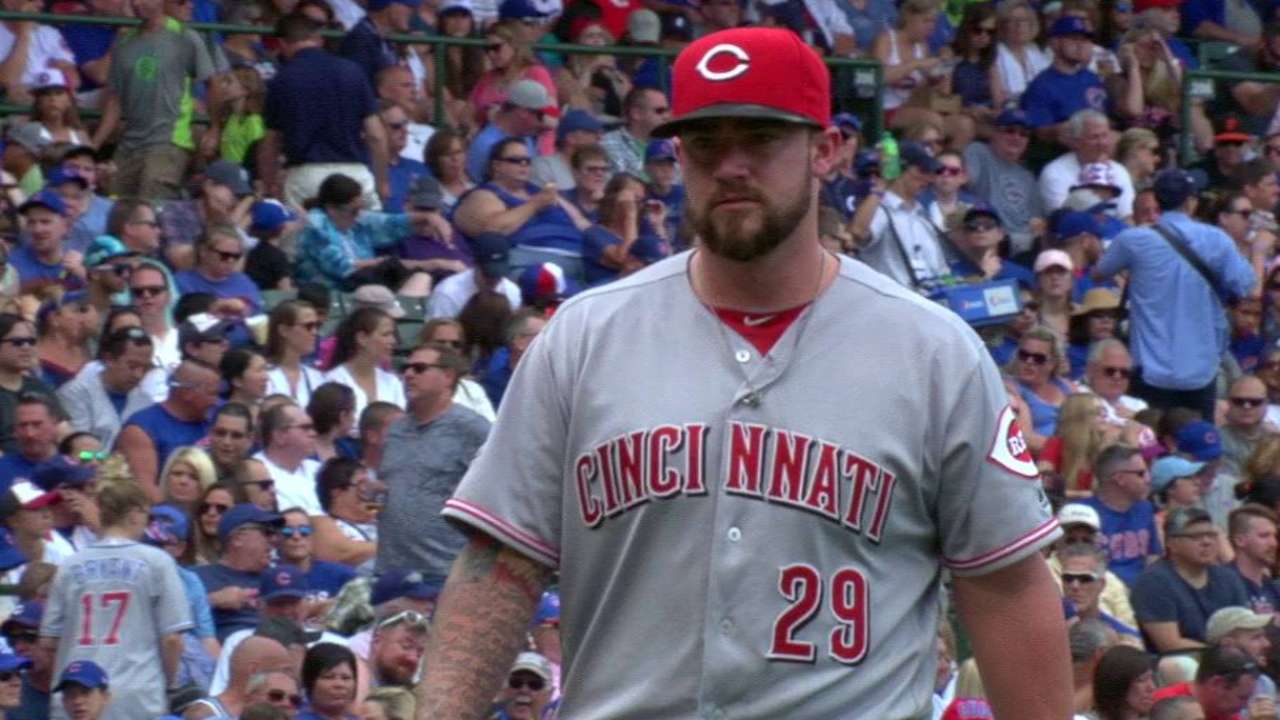 MIAMI -- There were multiple motivations behind the Reds' reworked starting rotation coming out of the All-Star break. One was to return Anthony DeSclafani to the front of the staff, but even more important, it was a chance to dial back the innings for Brandon Finnegan.
DeSclafani will start Friday's series opener vs. the Brewers, followed by John Lamb and Dan Straily. Finnegan will now be the fourth starter and start July 18 vs. the Braves, followed by Cody Reed.
"The heaviest workload has certainly been on the shoulders of Finnegan. We're just being cognizant of workload," Reds manager Bryan Price said on Sunday. "That will create some nice separation for him, and [he'll] have a little bit of a breather. And we can hopefully get him a deeper into the second half of the season before we get too concerned about his innings."
DeSclafani and Lamb missed significant time in the first half because of injuries, and they don't have workload concerns. Straily moving in between Lamb and Finnegan breaks up two of the three lefties in the rotation.
Finnegan, in his first full season as a starter, is tied with Straily for the club lead with 101 1/3 innings in his 18 starts. But he's struggled his last two starts, including allowing four homers on Tuesday vs. the Cubs.
Though he's one to always want the ball, regardless, Finnegan understood the club's rationale to give him a 13-day break between starts.
"It's been a couple years since I had this kind of tax on my arm," Finnegan said. "I'm going to do whatever they want me to. At some point, I might have to go to the bullpen to watch my innings, but I hope not. Hopefully I can stay in the rotation all year, but if I do, I know what it's for."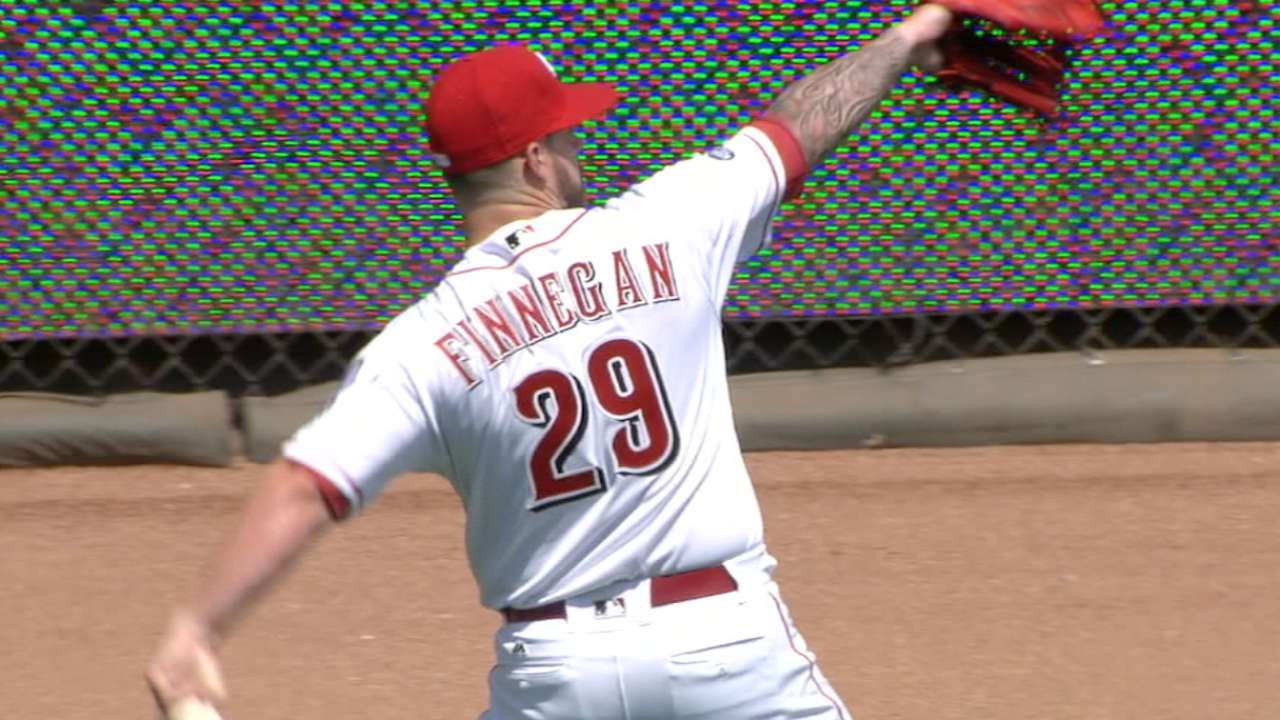 Finnegan, 23, appreciated the coaching staff looking out for his future and communicating their plans to him. He will have a still-unspecified innings limit before being shut down.
"It's very important. You can say because I'm younger, it means something more," Finnegan said. "Having anybody in the loop on what's going on, it helps them and it helps you. It's just smart. There's no point in hiding anything with us. They have a specific plan for everybody, and that's a good thing."
Another change to the rotation could soon come when Homer Bailey is activated from the disabled list. Bailey, who is coming back from Tommy John surgery in May 2015, has a minimum of two starts left in his rehab assignment.
"We'll get Homer back and see how we shape up and what decisions we have to make when he is back," Price said. "We weren't cracking some secret code to come up with this mix. Disco with 190 innings pitched last year, and he's ready to go. He was really going to be our Opening Day starter, so it makes sense for him to open up the second half."
Worth noting
• Reliever Caleb Cotham, on the DL with right shoulder inflammation since May 31, had his rehab assignment interrupted because of right knee inflammation. Cotham, who last pitched June 30, has resumed a throwing program.
• At Lamb's request Sunday, the official scorer changed a run-scoring passed ball by Ramon Cabrera on Saturday to a wild pitch. That added a third earned run to Lamb's line. He asked for the change because Cabrera called for a fastball, and the lefty mistakenly threw a curveball.
Mark Sheldon has covered the Reds for MLB.com since 2006, and previously covered the Twins from 2001-05. Follow him on Twitter @m_sheldon and Facebook and listen to his podcast. This story was not subject to the approval of Major League Baseball or its clubs.