GIFs of the Day: It's a strike -- from left field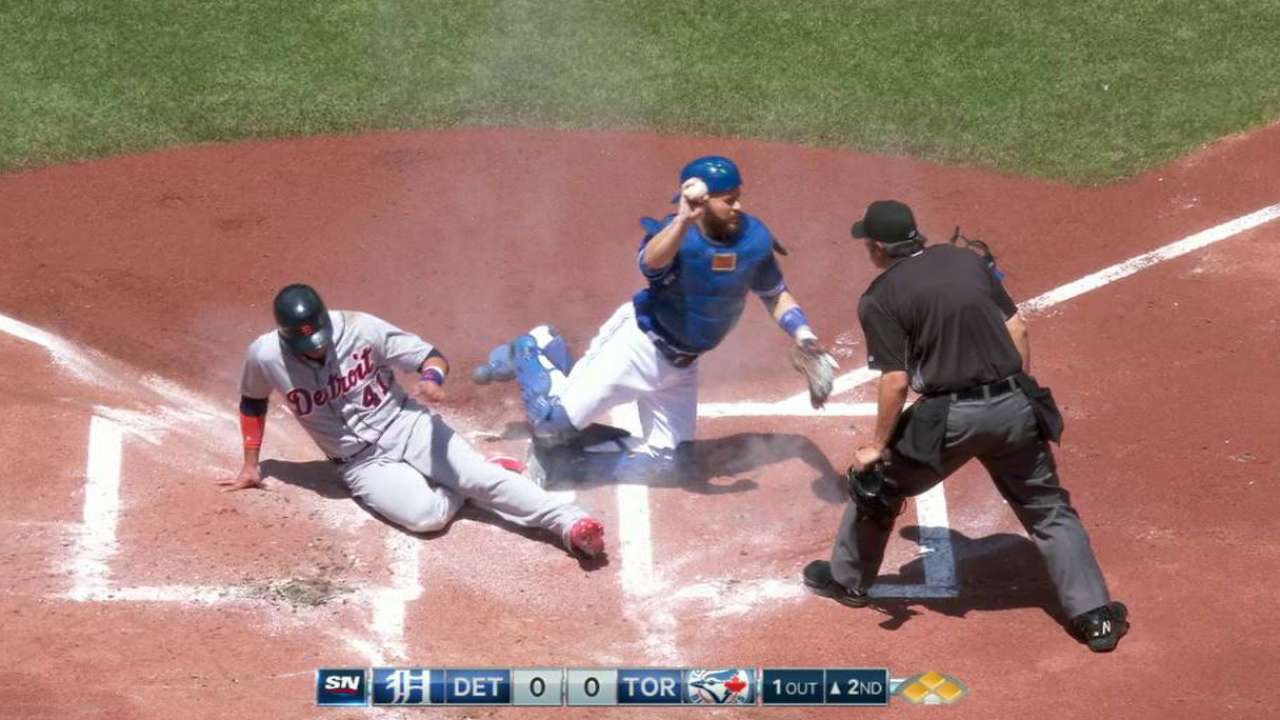 Here are the top GIFs from Saturday's games, courtesy of @MLBgifs:
1. Right on the money
Yes, it was 37-year old Victor Martinez running. But still, full marks are due for Ezequiel Carrera, who snared this liner and fired this missile to home plate for a double play.
2. Splash in the stands
McCovey Cove wasn't the only place where splash hits could be found Saturday in San Francisco, as one Giants fan found out the hard way.
3. Colorado bird of prey
When a majestic hawk is looking right at you, a professional can never have too many cameras.
4. Bee delay in Milwaukee
The warning track took on a new meaning Saturday in Milwaukee, as in, "Warning: Giant swarm of bees straight ahead."
5. Right on track
It doesn't matter which way Andrelton Simmons is facing, the guy always keeps his eye on the baseball.
6. LOOGY, or just loopy?
Giants left-handed relief specialist Javier Lopez has successfully made the journey from the dugout to the bullpen hundreds of times. But, of course, everyone will remember that ONE time he took a tumble.
7. A little sheepish after this one
D-backs third baseman Jake Lamb narrowly missed out on an All-Star selection after a stellar first half. This fly ball will probably not make his highlight reel, though.
Matt Kelly is a reporter for MLB.com. This story was not subject to the approval of Major League Baseball or its clubs.