Eickhoff's first half promising despite rocky finish
Young righty eager to forget costly 6th inning in Colorado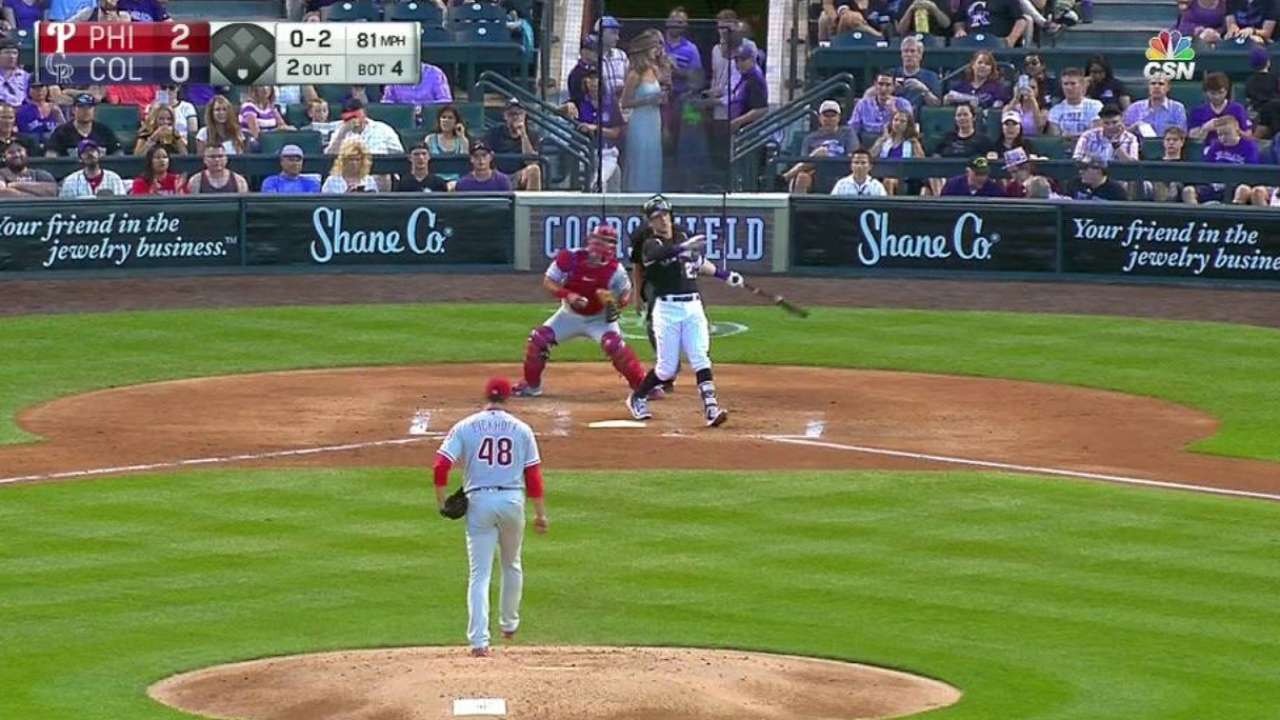 DENVER -- If the Phillies plan to contend earlier than expected, they will need a few more bats to score a few more runs. But they absolutely will need quality starting pitching.
The Phillies' rotation has been one of the team's bright spots as it wraps up the first half of the season. Phillies right-hander Jerad Eickhoff has been one of its most consistent performers, although he would love to forget Saturday night's 8-3 loss to the Rockies at Coors Field. Eickhoff cruised through 4 2/3 scoreless innings before allowing a two-run, game-tying home run to Rockies pitcher Tyler Anderson in the fifth.
Eickhoff allowed six of seven batters to reach base in the sixth as the Rockies took an 8-2 lead. He allowed a career-high eight runs in 5 1/3 innings to finish the half at 6-10 with a 3.80 ERA.
"I just try to be as consistent as I can," Eickhoff said. "Obviously today I wasn't able to do that, but I'm still positive. Just one inning. Should I have minimized it a little better? I think so, no doubt. But overall the consistency from start to start, I'm pretty happy with."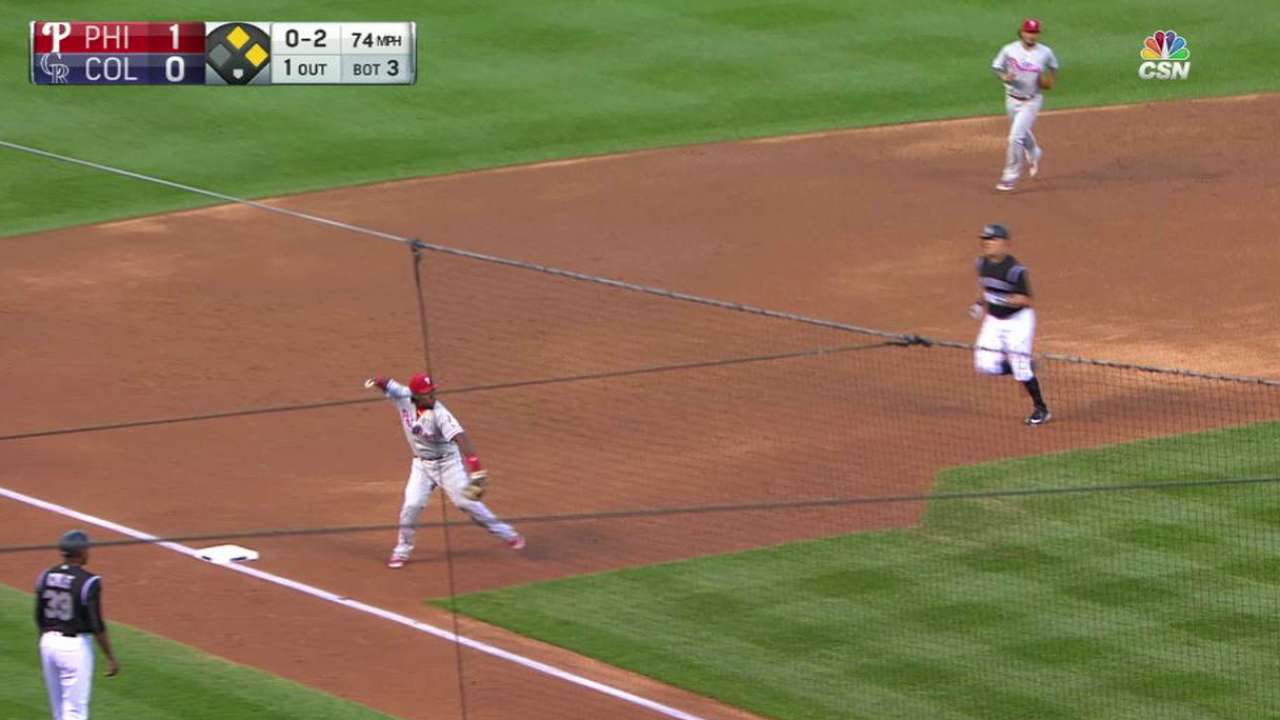 So, consider Saturday night more of a blip on Eickhoff's radar than anything troubling. Eickhoff looks like a part of the Phillies' future. He had 18 quality starts in the first 25 starts of his career entering Saturday, which tied Hall of Fame right-hander Robin Roberts and right-hander Art Mahaffey for the most quality starts through 25 starts in a Phillies career.
"I think he had a very positive first half, even though he doesn't have the won-loss record," Phillies manager Pete Mackanin said. "Our lack of offense early hurt him. I'm satisfied with his first full year in the big leagues. He's going to be good."
The last two pitchers with 18 or more quality starts in 25 starts were the Mets' Jacob deGrom (20) and the Yankees' Masahiro Tanaka (19).
Of all big league pitchers 26 or younger, the Phillies have three of the top 12 pitchers in WAR in their rotation: Aaron Nola (2.2 WAR, sixth), Vince Velasquez (2.0 WAR, ninth) and Eickhoff (1.8 WAR, 12th). It's not difficult to picture those three pitching in a postseason series within a couple of years.
"Every pitcher in here has a good ability to pitch and a good head on his shoulders," Eickhoff said. "It's fun to sit in the dugout and watch every game."
"It looks good for the future," Mackanin said.
Todd Zolecki has covered the Phillies since 2003, and for MLB.com since 2009. Read his Phillies blog The Zo Zone, follow him on Twitter and listen to his podcast. This story was not subject to the approval of Major League Baseball or its clubs.