Green provides boost playing for favorite team
Giants' fill-in second baseman hits go-ahead homer vs. D-backs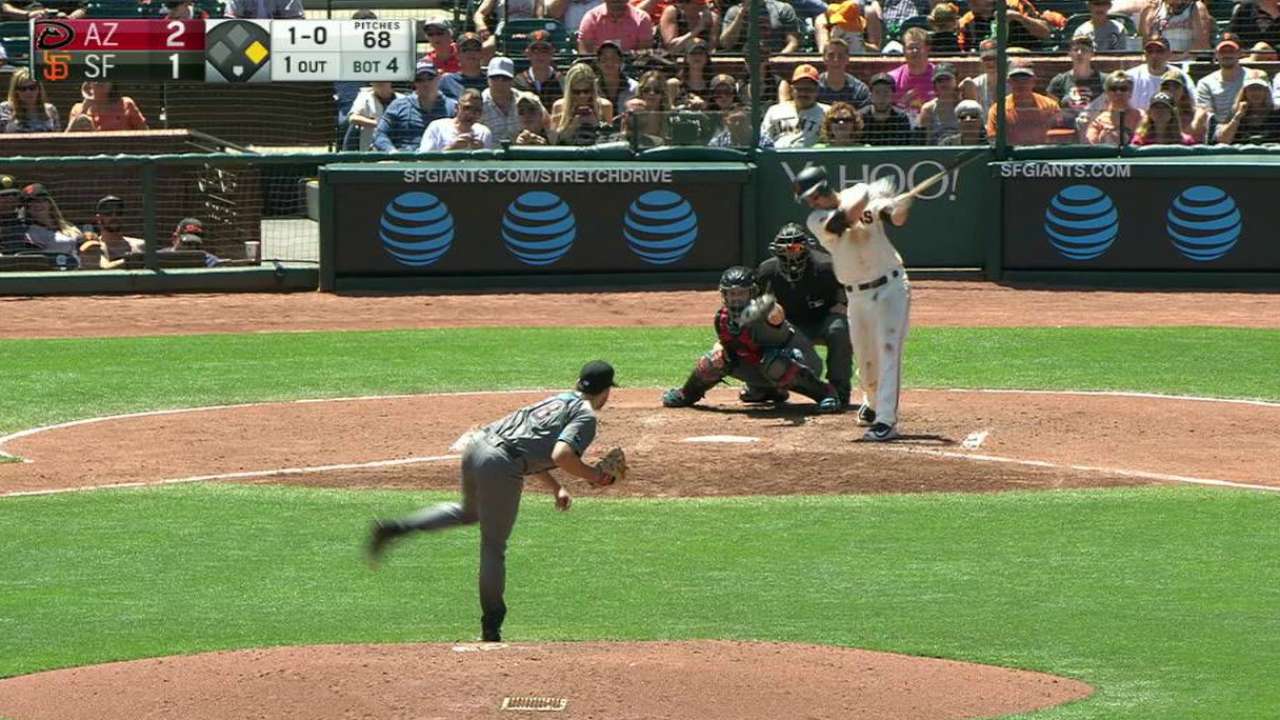 SAN FRANCISCO -- After Grant Green's contract was purchased from Triple-A Sacramento on June 30, his parents were finally able to watch their son in a Giants uniform at AT&T Park on Friday.
A day later, with his parents in the stands again, Green became the latest recent callup to factor heavily in a San Francisco win, smashing a two-run homer to left field in the fourth inning to help the Giants beat the Arizona Diamondbacks, 4-2, on Saturday.
"It felt great," said Green. "It helped us win a game, which was most important. But growing up a huge Giants fan, it also had a little sentimental reason to it. My family got to come out to the game.
"It was nice that they were in the stands."
Green's dad is from the Bay Area, and despite growing up in Orange County, Green became a supporter of both the Giants and 49ers. When he played Pony ball, he remembers always playing for the Giants.
Green has now logged eight games with the Major League version of the Giants since being promoted from Triple-A and according to manager Bruce Bochy "has done a real nice job filling in" at second base.
"He's done a nice job," Bochy said. "He's done a good job at second. It's nice having some right-handed help against left-handed pitchers."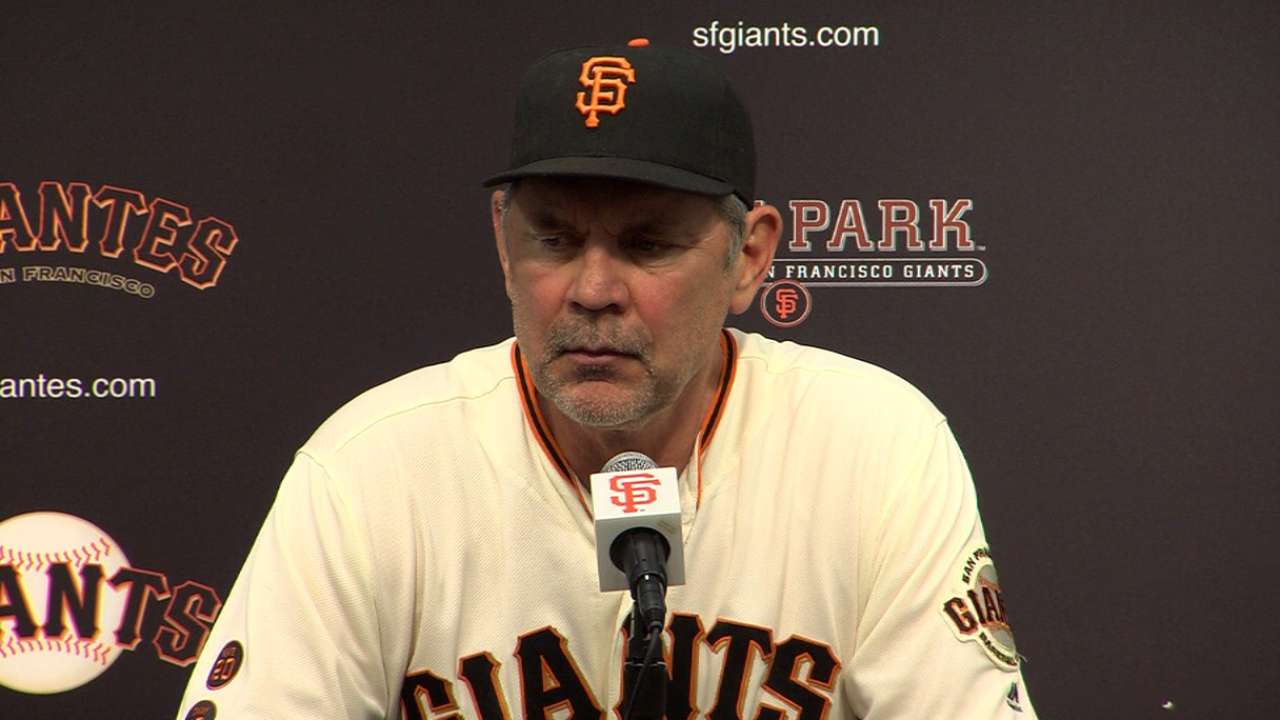 On a day in which Bochy offered no timetable on Joe Panik's return from a concussion, Green displayed more of his ability at the plate. In addition to his two-run home run Saturday, he's logged three multi-hit games since joining the team.
"I love getting a chance to play," Green said. "It's all I've really asked for. It sucks that Joe's hurt -- you never want that -- but I'm enjoying the playing time and being able to play with such a good team."
The Giants are a season-high 23 games over .500, and the success can be partly attributed to the play of the fresh faces they've consistently put in the lineup.
Ruben Tejada, who was promoted from Sacramento on June 29, hit an RBI double in the sixth inning Saturday. Mac Williamson, who was promoted again June 21, continues to show great range in right field. And the collective performance has caught the eye of the organization's veterans.
"It's fun to watch that happen," Jake Peavy said. "It speaks volumes to the depth of this organization."
Justin Wise is a reporter for MLB.com based in the Bay Area. This story was not subject to the approval of Major League Baseball or its clubs.