Cotton, Calhoun ready for Futures Game
Dodgers prospects to represent World, U.S. teams, respectively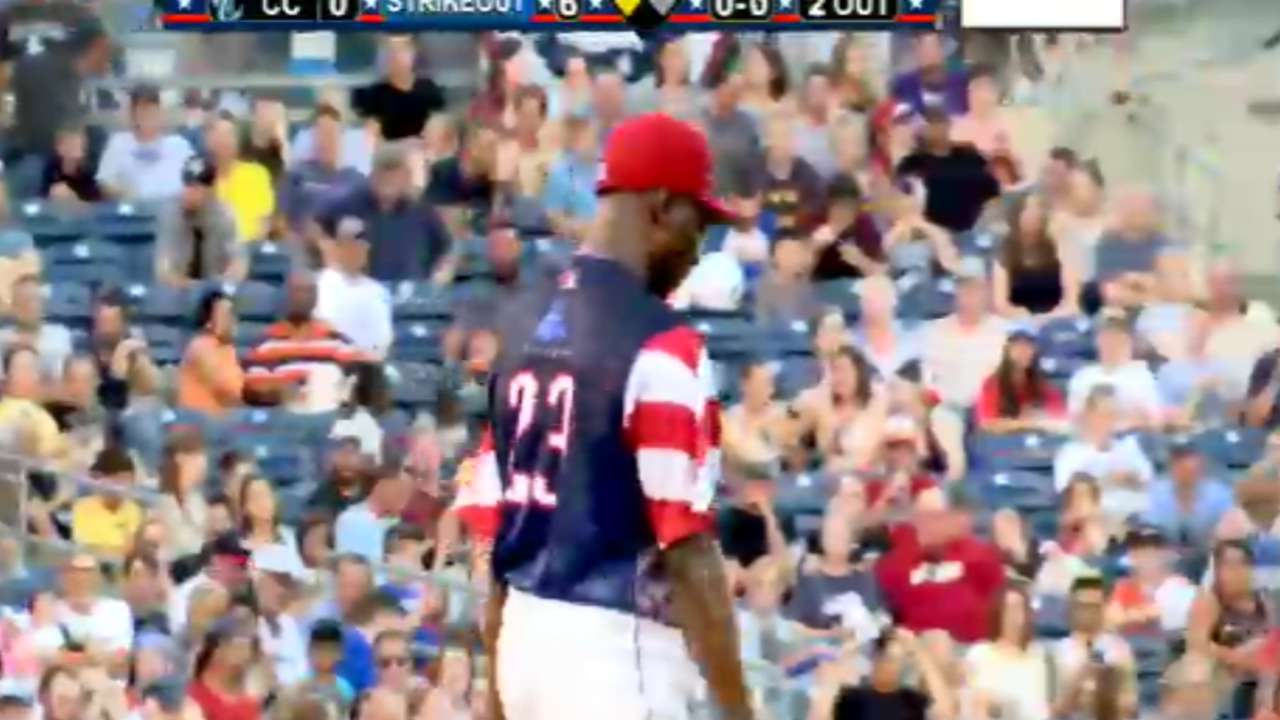 LOS ANGELES -- The Dodgers' representatives in the 2016 SiriusXM All-Star Futures Game might be in the big league club's not-too-distant future.
Jharel Cotton is a starting pitcher with the Triple-A Oklahoma City Dodgers, and he will be on the World Team. Willie Calhoun is an infielder with the Double-A Tulsa Drillers, and he will be on the U.S. Team. The game is live on MLB Network and MLB.com Sunday at 7 p.m. ET/4 p.m. PT.
"Jharel has continued to miss bats and throw strikes at the same rate he did in 2015 in Double-A," said director of player development Gabe Kapler. "He's controlling what he can control. "We're proud of the work JC is doing to prepare himself to compete every time out. He has not yet reached his ceiling. As Jharel commands his [fastball] more consistently, his [changeup] becomes even more devastating. Because of his especially strong work ethic, we believe in his ability to reach these heights."
Calhoun, 21, was a fourth-round Draft pick in 2015 out of Yavapai College after also attending the University of Arizona. He is the No. 11 prospect in the organization, according to MLBPipeline.com. Calhoun has 17 home runs and 58 RBIs in 82 games as the Tulsa second baseman.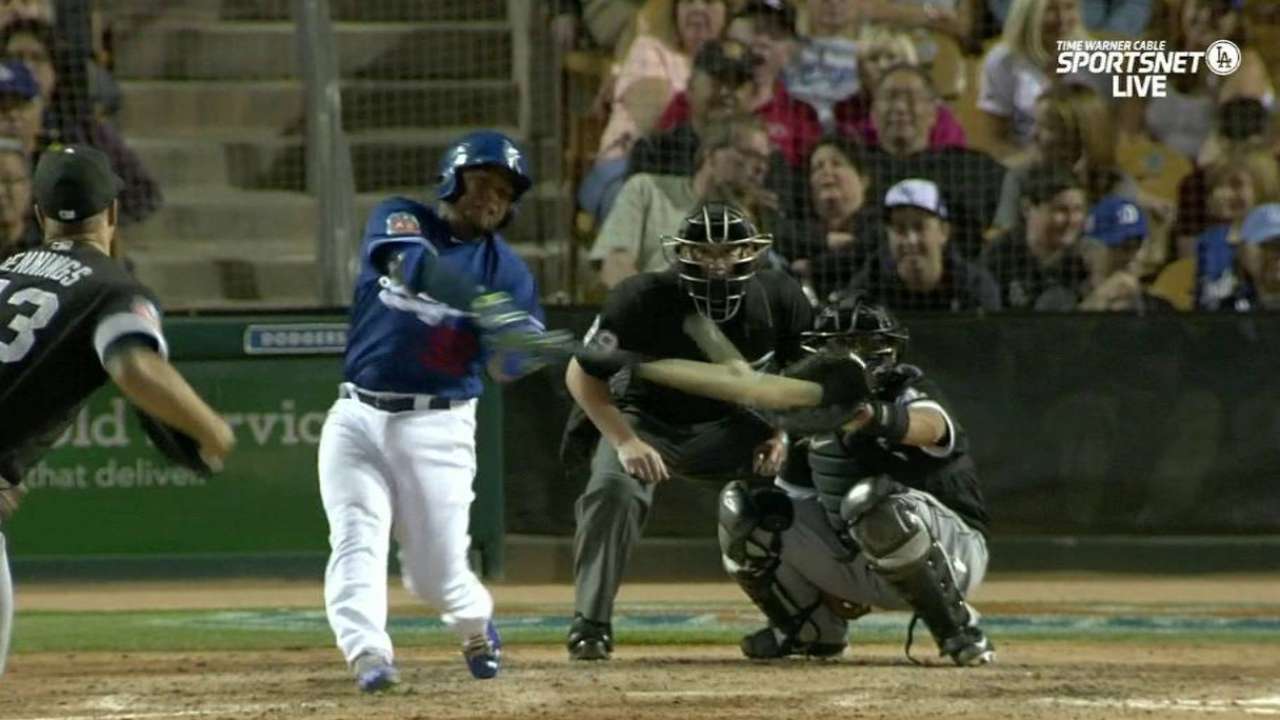 "Most impressively, Willie has improved his strikeout rate from [Class A Advanced Rancho Cucamonga] last year, while still spitting on pitches he can't drive," said Kapler. "He is maintaining his power and consistently making hard, quality contact with the baseball. He's made great strides defensively and continues to display the characteristics of a great teammate. His confidence in the batter's box is second to none in our system."
Cotton, 24, is from St. Thomas, U.S. Virgin Islands, and he was drafted in the 20th round out of East Carolina University in 2012 after playing two years at Miami Dade College. He was originally drafted by the Mets in the 28th round in '11, but he did not sign.
Cotton is the No. 9 prospect in the organization, according to MLBPipeline.com, as he attempts to become the second big leaguer from his island after Al McBean. Cotton, at 5-11, is a smallish right-hander who is 7-4 with a 4.74 ERA at Oklahoma City.
Cotton was added to the 40-man roster last November after jumping from Class A to Triple-A during the season and posting a 15-19 career record with a 3.41 ERA in four Minor League seasons. He was signed by scout Clair Rierson.
Calhoun was originally drafted by Tampa Bay in the 17th round in 2013, but he did not sign. He was signed by Dodgers scout Dustin Yount, son of Hall of Famer Robin Yount.
Ken Gurnick has covered the Dodgers since 1989, and for MLB.com since 2001. This story was not subject to the approval of Major League Baseball or its clubs.