Miscues prove costly for struggling Rays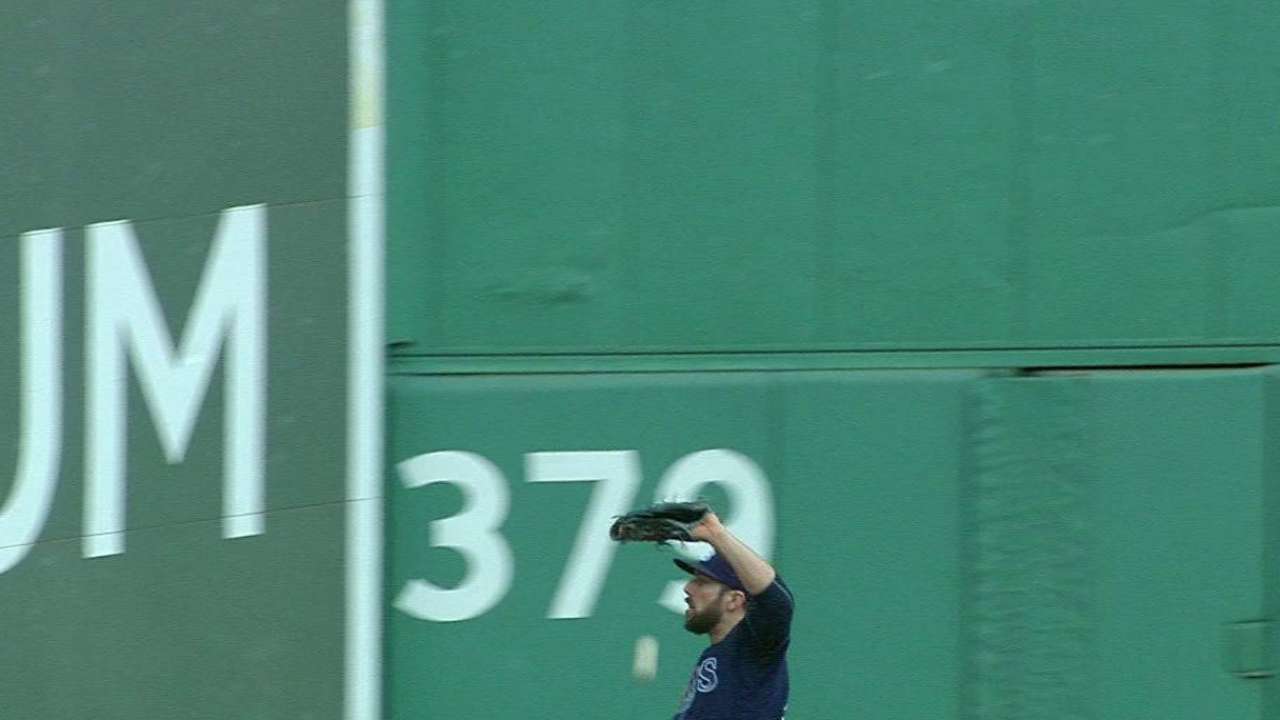 BOSTON -- If a team loses 21 times in 24 games as the Rays have, mistakes are going to be in the mix.
At times, the miscues can be subtle. In Saturday's 4-1 loss to the Red Sox, they were glaring.
Matt Moore started for the Rays and had a 1-0 lead after three innings before he walked Dustin Pedroia on a 3-2 pitch to start the fourth. He recovered nicely by getting ahead of Xander Bogaerts, 0-2. But Moore couldn't take advantage of the pitcher's count. He delivered a 95-mph fastball that ran back across the plate. Bogaerts made a meal of the pitch, sending the ball over the Green Monster in left to put the Red Sox up, 2-1.
Moore explained that he struggled getting the ball to the "extension side" -- or inside to right-handed hitters -- the whole game. That was the case on the pitch to Bogaerts.
"If you don't get it in there, it's probably going to run back," Moore said. "You can live with a miss in. ... That was just another mistake."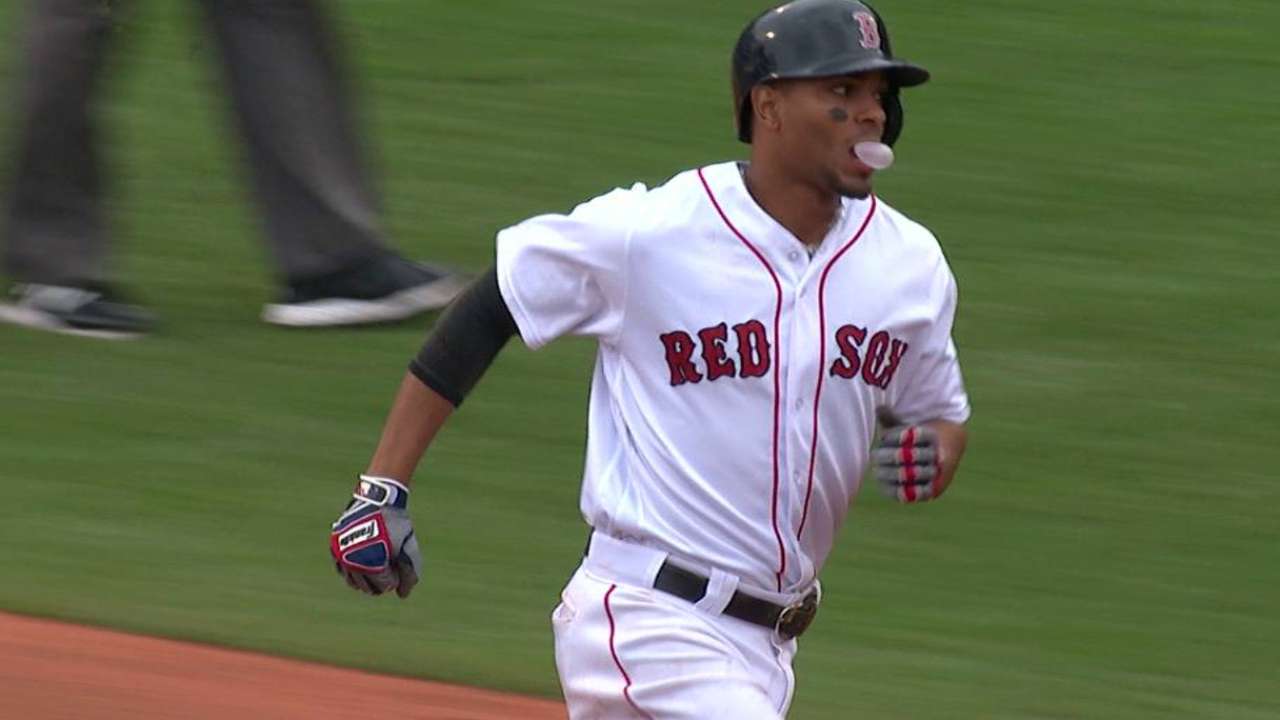 Moore's bigger regret was throwing ball four to Pedroia.
"I'd definitely like to have the 3-2 pitch back to Pedroia," Moore said. "You can live with solo home runs. ... Breaking pitch right above the knees, kind of center cut. It was something I was trying to get him to just pound into the ground. Or swing over the top of it. But it wound up not being able to get the depth I wanted on it."
When an infield single by Sandy Leon started the Red Sox's fifth, the frustrating part for the Rays came in the fact Evan Longoria normally makes the play, though it would have been an extraordinary one. But rather than delivering a good throw to first after making a flashy pickup, Longoria threw wide of the base. Mookie Betts followed with a drive to center that Steven Souza Jr. dropped at the wall.
"I got there," Souza said. "Felt like I got a good jump on the ball, took a good route and did everything right but took my eye off the ball at the last second. Why it was, I don't know. Find the wall. Maybe pick up the runner. But I took my eye off the ball, and in the end, it cost us the game."
Pedroia then delivered a two-run single to left field, pushing the lead to 4-1 via the two unearned runs.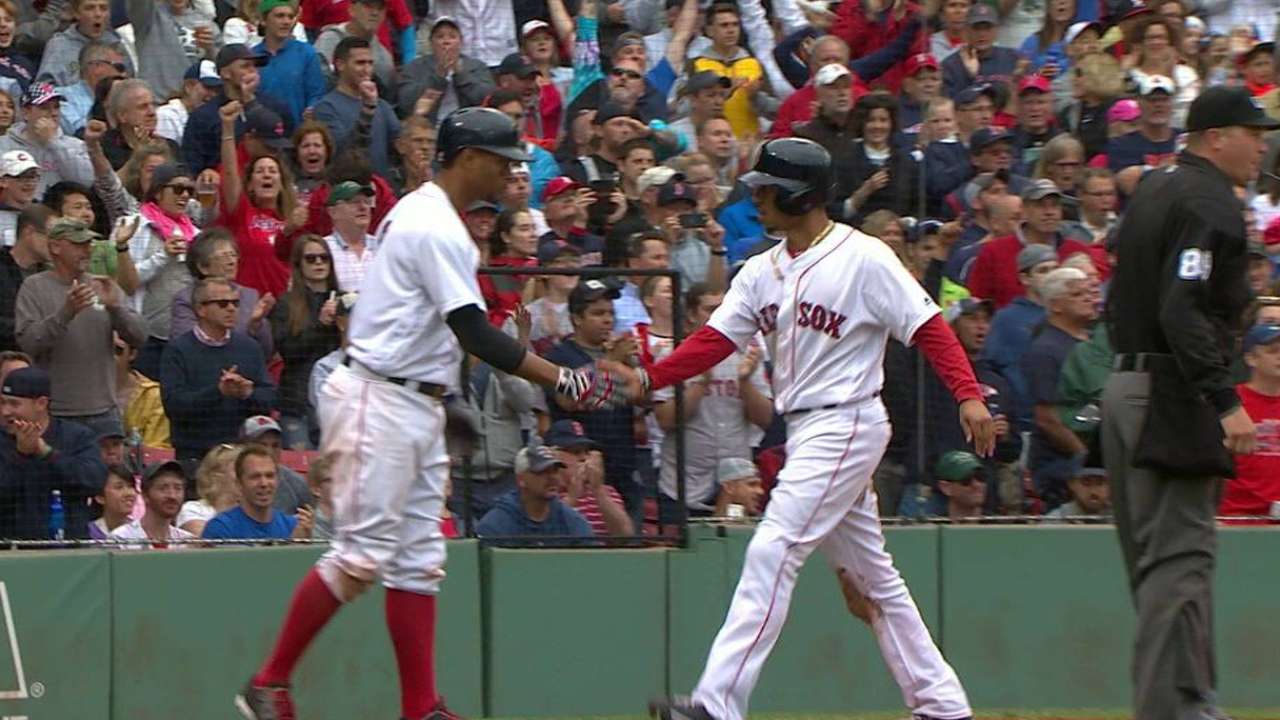 Rays manager Kevin Cash addressed the defensive mistakes his team has been making.
"It seems like any little mistake that we make, it's allowing a run or two to come across the board," Cash said. "Somehow, we have to prevent that. ... We've been inconsistent on defense. ... Those defensive miscues, when you're in a down funk like this, they really show up. ... We ask, 'Let's make the routine play, and anything on top of that is outstanding.' But some of those plays are just getting by us."
The Rays seem to be dancing on a tightrope these days. Moore was asked if he felt any pressure pitching under said situation where it feels like there is little margin for error.
"I don't think anybody in here has that mindset," Moore said. "We know what we're capable of doing, regardless of what just happened the last month. That sounds like a victim attitude, and I don't think anybody in here is going to admit to that. I know I won't. So moving forward, we're going to take one ballgame at a time."
Bill Chastain has covered the Rays for MLB.com since 2005. This story was not subject to the approval of Major League Baseball or its clubs.