Bucs trying to limit Polanco's load before ASG
OF available as pinch-hitter; Cervelli continues to progress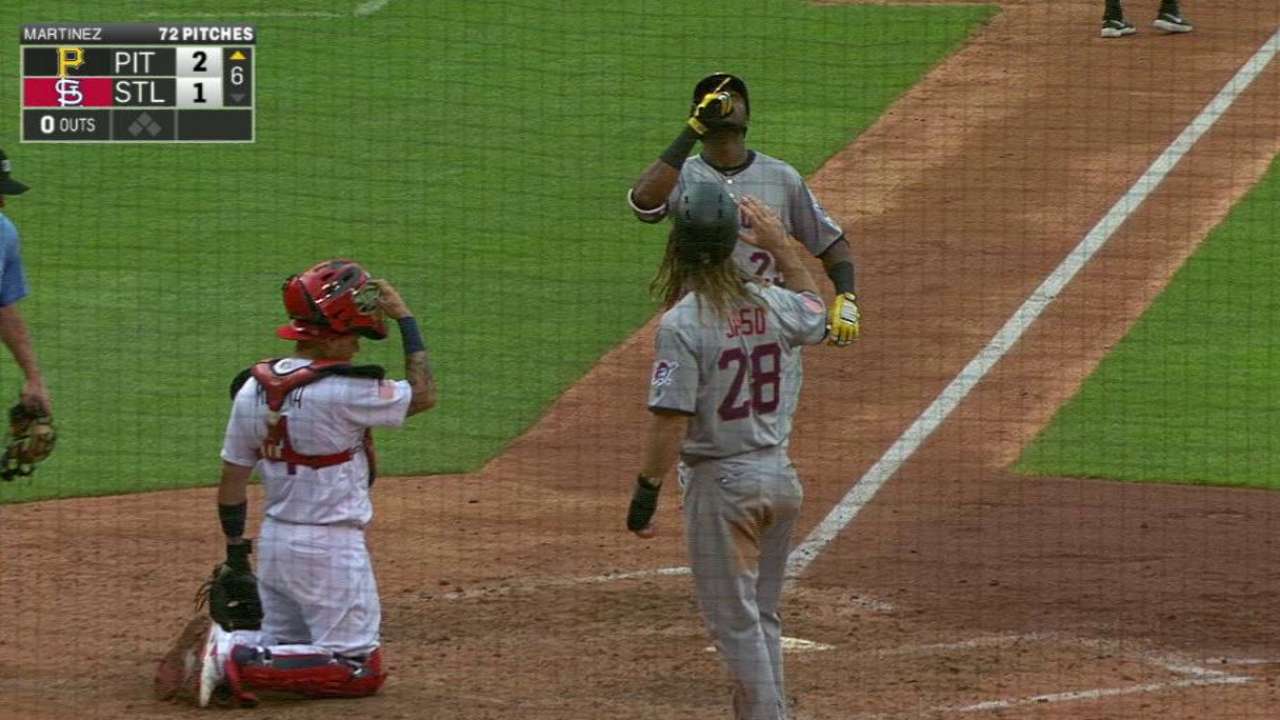 PITTSBURGH -- Gregory Polanco was not in Saturday's starting lineup, and he likely won't start Sunday, either.
Polanco was removed from Friday's 8-4 win against the Cubs with left hamstring tightness, an aggravation of a nagging injury. Manager Clint Hurdle said Polanco will be used sparingly in the Pirates' final two games before the All-Stear break, potentially as a bat off the bench.
After the All-Star break, the team will determine if Polanco needs any time on the disabled list.
"We weren't able to really gain a lot of momentum on the physical health side," Hurdle said. "So we're trying to stay away from him the next few days, four days off over the All-Star break, and then re-evalaute when we get to Washington."
The Pirates continue to evaluate catcher Francisco Cervelli, recovering from surgery on a broken hamate bone in his left hand. Cervelli has been hitting in a cage all week, with Saturday the second day in a row he took batting practice outside.
The last part of the equation before a rehab start is facing a pitcher, with increased velocity. And Cervelli can't reach that step fast enough. His initial estimated time of return to full baseball activity was four to six weeks, and he hits the four-week mark on Saturday.
"I just want to go back and play and help my team," Cervelli said. "I'll figure it out later. Just want to give everything I got because we've got a mission, man, and I cannot let my teammates down."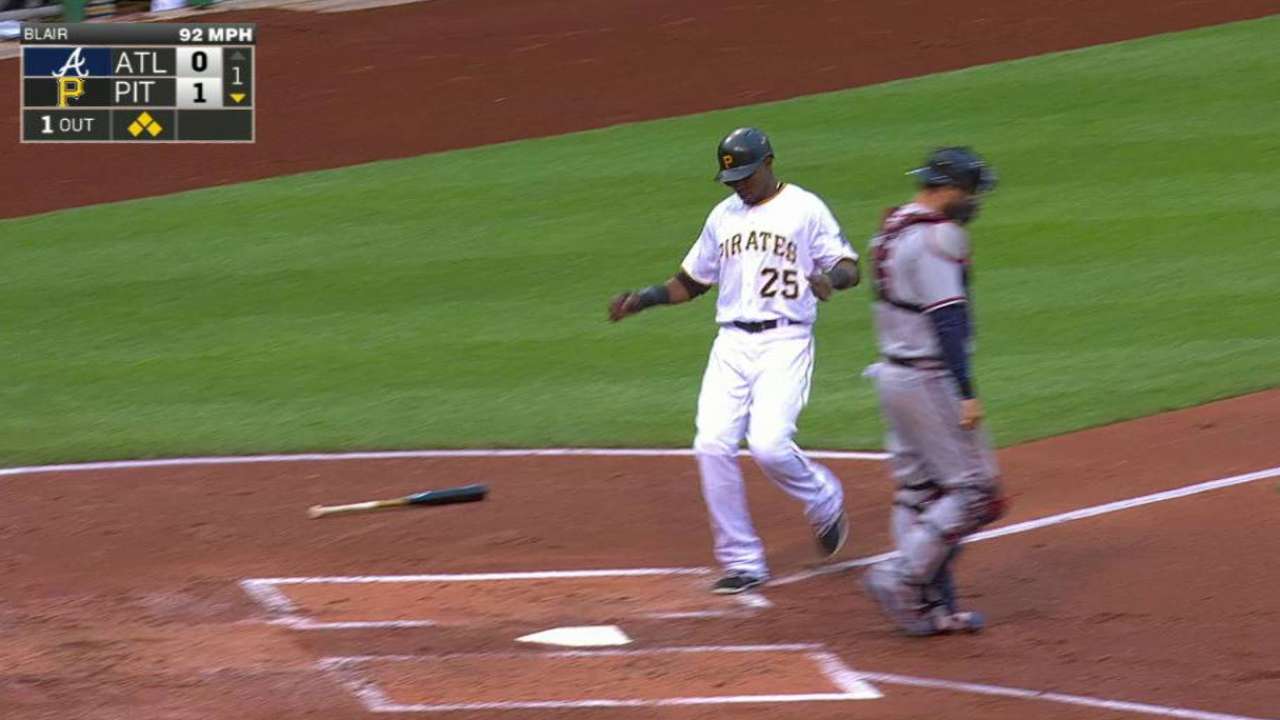 Hurdle has been encouraged by how Cervelli has swung the bat lately, but doesn't want to rush his comeback in the second half of the season or an eventual rehab start. Cervelli would likely have to incrementally work his way back up to catching a full nine innings.
"Your concerns really are just how he can handle the bat and the strength he has in his hands from the time being away," Hurdle said. "He seems to be in a good place."
Sarah K. Spencer is a reporter for MLB.com based in Pittsburgh. This story was not subject to the approval of Major League Baseball or its clubs.