Yanks using caution with Teixeira after knee injury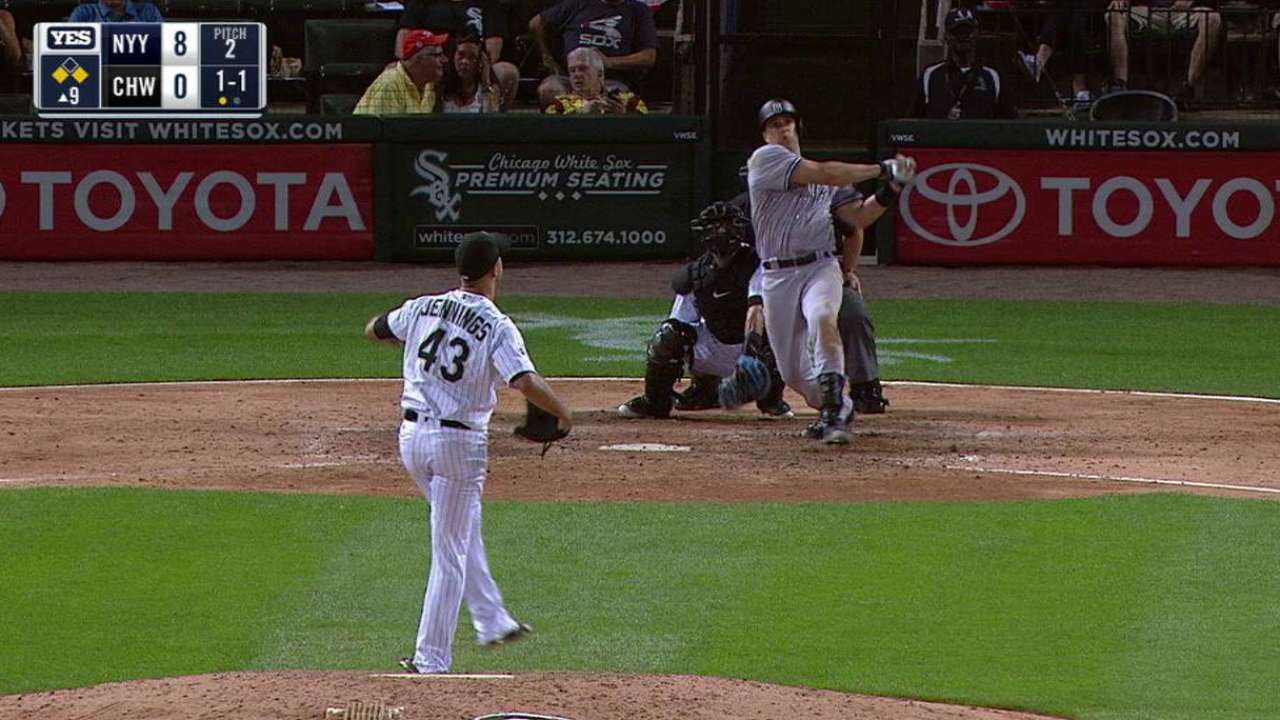 CLEVELAND -- In a much closer contest, Yankees first baseman Mark Teixeira said he would have stayed in the game.
But in Friday's 10-2 lopsided loss to the Indians at Progressive Field, Yankees manager Joe Girardi wasn't taking any chances. He pulled his veteran first baseman -- who is still nursing his right knee after an articular cartilage tear had previously landed him on the disabled list -- out of the game in the sixth inning.
"It was kind of sore," Girardi said. "I was going to take him out when it was 6-0, but he said, 'No, leave me in.' If it's a close game, I'm sure he stays in. But when it got to be 8-0, I just said, 'You know what, I'm going to get him out.'"
Teixeira told his manager that his knee was a little sore during batting practice but decided he wanted to go. By the middle of the game, it got to the point to warrant some rest, even if it was for a few innings.
"Game got out of hand, and we are going to continue to protect this thing," Teixeira said. "Make sure I don't need to have surgery and have to miss the rest of the season. Just one of those nights, unfortunately, the game was over before the end of it. Just took me off my feet."
To ensure the Yanks don't overwork Teixeira, Girardi decided to sit him for Saturday afternoon's clash with the Tribe. The manager said he plans to play Teixeira on Sunday in the series finale and the final game before the All-Star break.
Following Sunday's game, Teixeira said he plans to get another lubricant shot. He got a cortisone and a lubricant shot when he was rehabbing the injury back in early June.
"We planned it ahead of time," Teixeira said. "The first go-around the injections really helped, and hopefully they will help again."
He said another lubricant shot later in the season is likely.
Teixeira is 10-for-46 with four homers and seven RBIs in 12 games since returning from the disabled list. He hit three home runs and notched 12 RBIs in 48 games prior to that.
"It's important that we have him," Girardi said. "If it's four out of five days, five out of six. That's pretty good. I just have to check with him all the time."
Shane Jackson is a reporter for MLB.com based in Cleveland. This story was not subject to the approval of Major League Baseball or its clubs.