Yanks recall Goody, option Green to Triple-A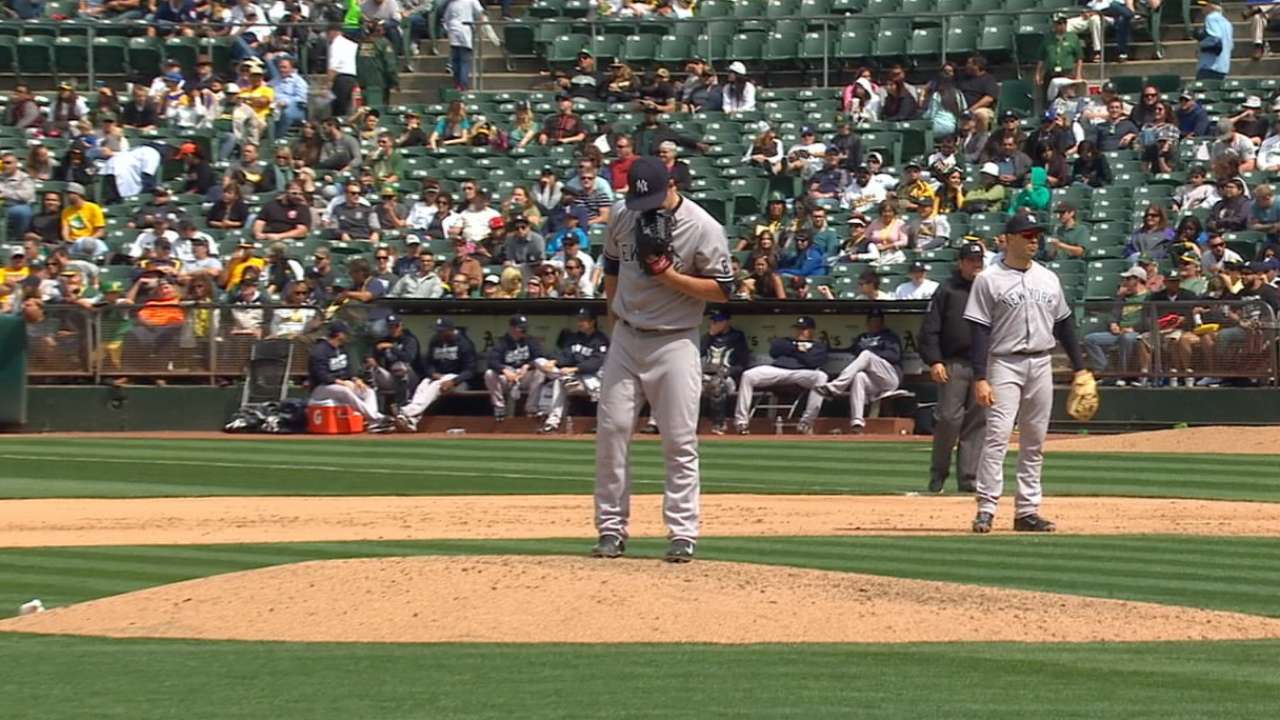 CLEVELAND -- Prior to Saturday's game with the Indians, the Yankees recalled right-hander Nick Goody from Triple-A Scranton/Wilkes-Barre for bullpen reinforcement.
Goody has a 4.91 ERA in 19 games this season for the Yankees. He has recorded 26 strikeouts over 22 innings.
To make room for Goody, the Yankees optioned right-hander Chad Green to Triple-A. Green was handed the loss on Friday night in his first start against an American League club. He went 4 1/3 innings, allowing seven runs on five hits in the team's 10-2 loss to the Indians.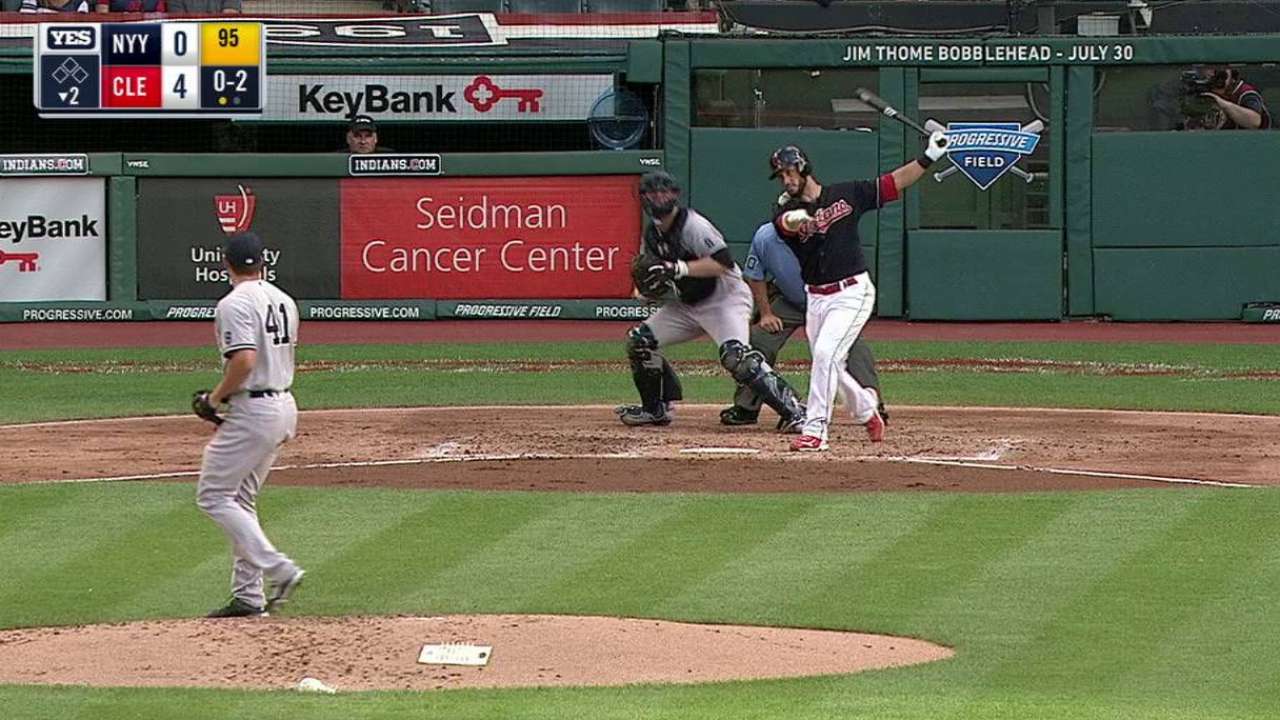 "Greeny's going to go down, and he's going to start on Thursday down in Triple-A," Yankees manager Joe Girardi said. "We felt like we could use another pitcher, and we keep him going."
Four of the five hits off Green on Friday night were homers. The rookie gave up three home runs in the first inning, including back-to-back jacks to start the game. He became the third Yankees pitcher to surrender four homers in a game this season.
Prior to Friday's showing, Green had allowed three homers in his first three big league appearances. He had given up two home runs in 14 Minor League starts this season.
"I didn't execute some pitches, and a team like this is going to take advantage of it," Green said of the Indians. "When I got ahead of them I was fine. I made four mistakes all game, but those four mistakes cost me seven runs."
Green would be eligible to return to the Yankees' rotation after the All-Star break, but Girardi wasn't ready to commit to that. The manager did reveal that the starters for the first series after the break would be Michael Pineda, CC Sabathia, and Masahiro Tanaka.
"It kind of gives everyone a bit of rest, and these guys have been throwing the best in our rotation," Girardi said.
The three-game set with Boston is the start of a 10-game homestand for New York, which includes series against first-place teams Baltimore and San Francisco.
Shane Jackson is a reporter for MLB.com based in Cleveland. This story was not subject to the approval of Major League Baseball or its clubs.