Marte an All-Star after all: OF added to NL team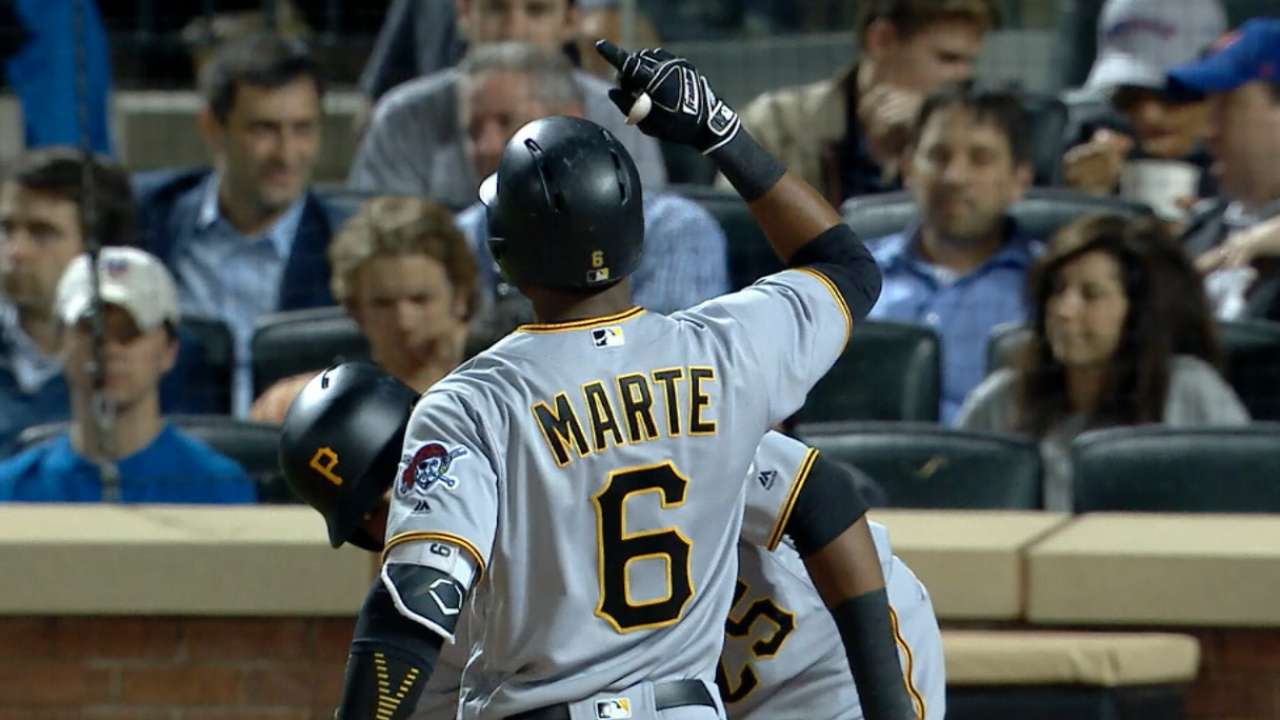 PITTSBURGH -- A day after Starling Marte thanked fans for their support and votes despite narrowly missing a spot on the National League All-Star team, it was announced he'd be heading to San Diego after all.
The Pirates outfielder will take the place of injured Mets outfielder Yoenis Cespedes on the NL roster in the 2016 All-Star Game presented by MasterCard after finishing second in the Final Vote to Giants first baseman Brandon Belt.
Cespedes strained his right quadriceps in the Mets' 3-1 loss to the Nationals on Friday.
"Crazy 24 hours," Marte said through translator Mike Gonzalez. "There was definitely a moment where I just lost hope. I was just like, 'OK, it's not going to happen.' And it's unfortunate that Cespedes got injured, we never praise that and we were never for that. I wish him a really quick recovery. But I'm going to the All-Star Game, and I'm excited."
On Saturday morning, Marte found out he was an All-Star when chatting with manager Clint Hurdle in his office. Hurdle told Marte it was a pretty amazing feat to come in second, even if he didn't get enough votes to win.
Then, Hurdled turned the tables.
"Hey, by the way, there's this duffel bag for you. You're going to need this," Hurdle said as he handed Marte an All-Star bag with his name on it.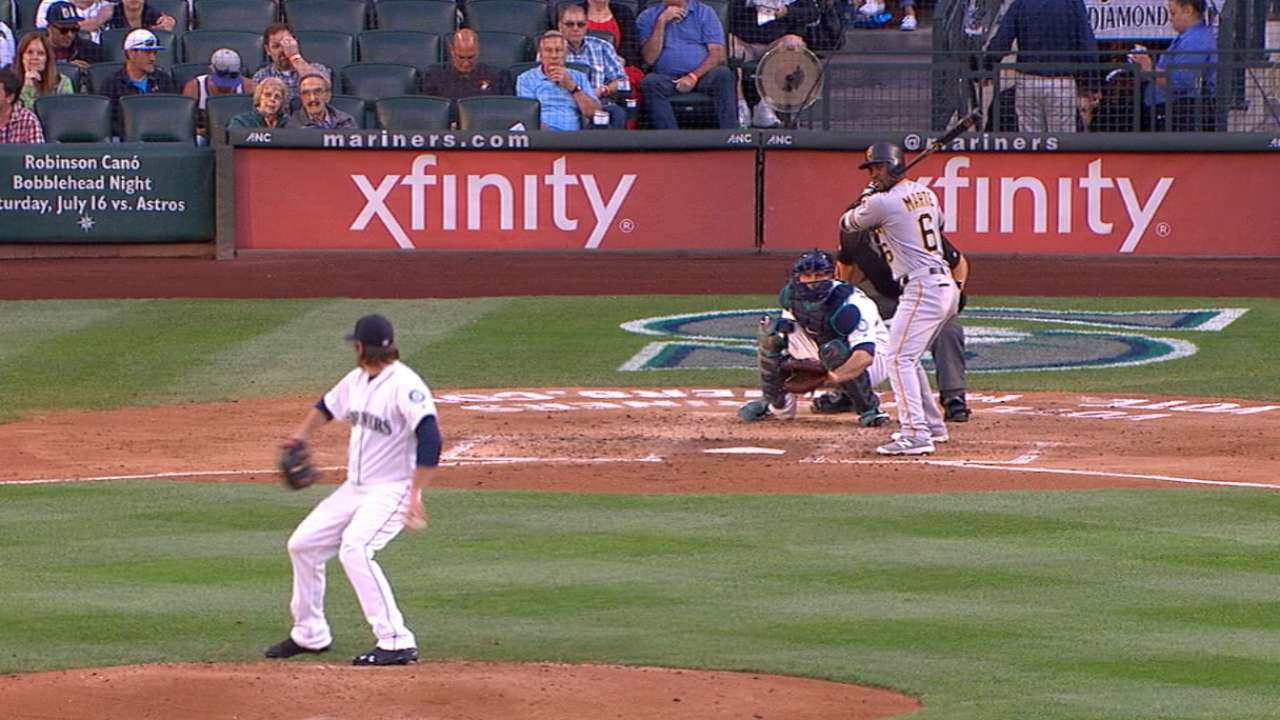 Marte has been an offensive anchor for the Pirates this season, including during the club's June slump, and entered Saturday ninth in the NL in hitting (.316) and second in stolen bases (27). He won the 2015 National League Rawlings Gold Glove Award and leads the Majors with 25 outfield assists since the beginning of last season.
This will be Marte's first trip to the All-Star Game, and he eventually hopes to hear some words of wisdom from All-Star veterans like fellow outfielder Andrew McCutchen and closer Mark Melancon.
"The news is so fresh that we haven't gotten the opportunity to sit down and talk about anything like that or for them to approach me and share anything," Marte said. "But I've watched the All-Star Game a few times and have a pretty good idea of what I'm expecting. However, I'm looking forward to those conversations."
Melancon also will represent the Pirates at the All-Star Game on Tuesday night in San Diego, with coverage beginning at 7:30 p.m. ET on FOX.
On Tuesday, watch the 2016 All-Star Game presented by MasterCard live on FOX, and during the game visit MLB.com to submit your choice for the Ted Williams Most Valuable Player Award presented by Chevrolet via the 2016 MLB All-Star Game MVP Vote. The 87th All-Star Game, in San Diego, will be televised nationally by FOX, in Canada by Rogers Sportsnet and RDS, and worldwide by partners in more than 160 countries via MLB International's independent feed. ESPN Radio and ESPN Radio Deportes will provide national radio coverage of the All-Star Game. MLB.com, MLB Network and SiriusXM will also provide comprehensive All-Star Week coverage. For more information, please visit allstargame.com.
Sarah K. Spencer is a reporter for MLB.com based in Pittsburgh. This story was not subject to the approval of Major League Baseball or its clubs.