Pomeranz added to NL All-Star squad
Impressive Padres left-hander replaces Mets' Syndergaard on roster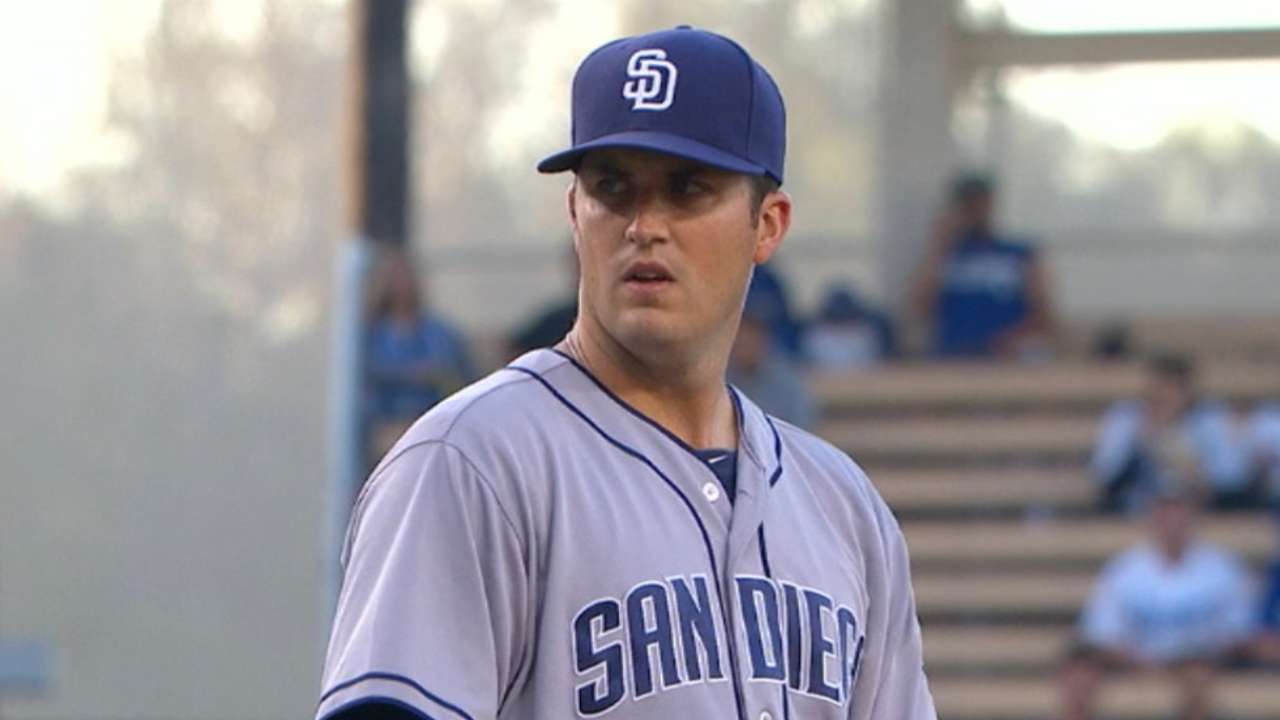 SAN DIEGO -- Drew Pomeranz -- who entered Spring Training on the outside looking in for a spot in the Padres' rotation -- capped his remarkable first half by being selected to his first All-Star Game.
The 27-year-old left-hander replaces the Mets' Noah Syndergaard, who is dealing with fatigue in his pitching arm. He was still sleeping when Padres manager Andy Green called to give him the good news Saturday morning, but he immediately figured something was up once he saw the source of the missed call.
Once he called Green back, the southpaw's first call was to his parents, who will fly in from Memphis to see him pitch as an All-Star in front of a hometown crowd.
Pomeranz aced his final audition for the National League squad, throwing seven innings of two-hit ball against the Dodgers on Thursday night. In the process, he lowered his ERA to 2.47, and opponents are batting just .184 against him -- the best mark in the NL.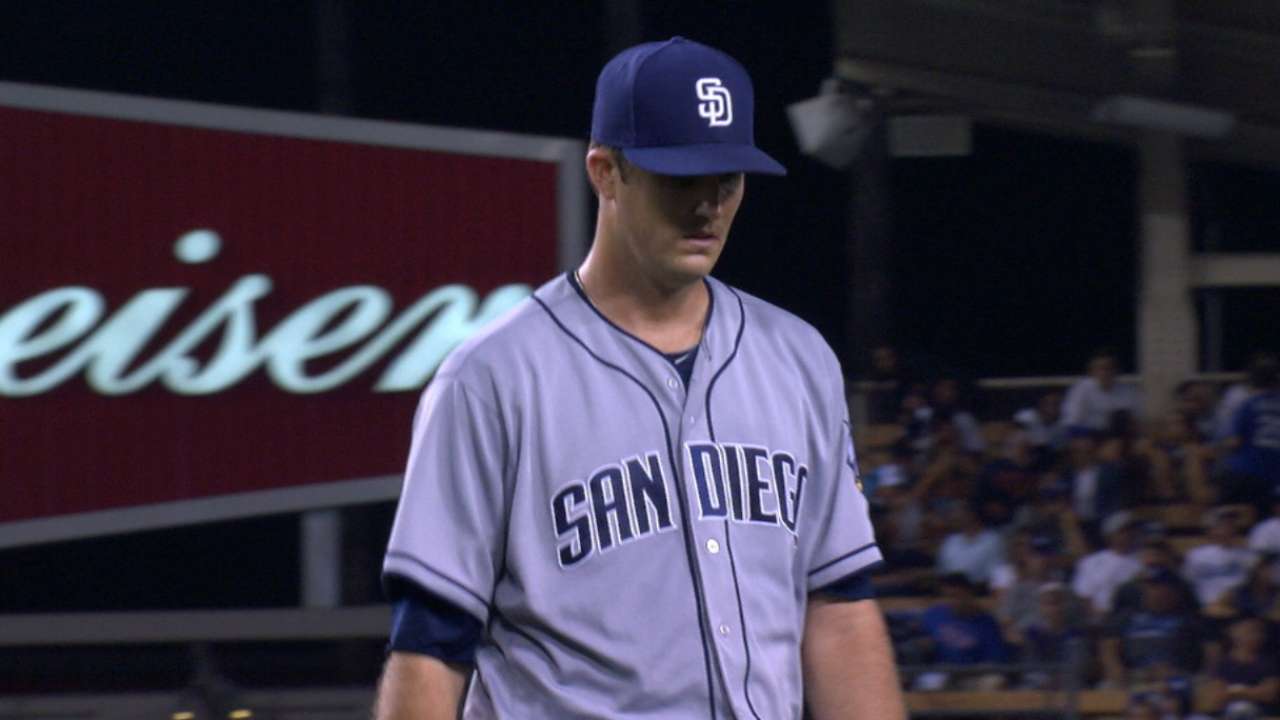 "He clearly deserves to be there," Green said. "This isn't a gift to a hometown player -- he's earned it."
Following Thursday's gem, Pomeranz seemed like the odds-on favorite for an NL replacement spot. At the time of his inclusion, he led all non-All-Stars in the NL in ERA, batting average against, strikeouts (115), WAR (2.5), OPS-against (.555) and FIP (3.18). Even with his overwhelming statistical case, he was still anxious until his spot was confirmed.
"It's pretty frustrating waiting for anything," Pomeranz said. "I was telling Andy, it's kind of like getting called up from the Minor Leagues. You're speculating, you think you're going to be called up, but you don't really know."
For Pomeranz, the first half of his 2016 season is validation after injuries and inconsistencies plagued his time with Colorado and Oakland.
A former No. 5 overall Draft pick, Pomeranz was babied by the Rockies, who capped his pitch count at 75 pitches, before prematurely moving him to the bullpen. In Oakland, Pomeranz showed flashes of brilliance, but he was hurt too often to break through in the rotation and spent most of his time as a reliever.
The Padres, meanwhile, have given Pomeranz free reign to work deep into games. They've told him to throw his filthy curveball as frequently as possible. He's nearly doubled his usage of the pitch -- and to great success, as opponents are batting just .197/.227/.259 against it, according to Fangraphs.
Pomeranz has paired that curveball with a cutter that he developed virtually by accident during an offseason game of catch. Those two pitches give Pomeranz just enough deception to make his high-octane fastball especially effective.
"It's hard to be a two-pitch guy," Pomeranz said. "People tell you that, but you don't really believe it. You can be a two-pitch guy and be successful, but your room for error is very small. I think [the cutter] just helps that margin for error be a little bit bigger."
AJ Cassavell covers the Padres for MLB.com. Follow him on Twitter @ajcassavell. Jack Baer is a reporter for MLB.com based in Los Angeles. This story was not subject to the approval of Major League Baseball or its clubs.