Futures Game offered young Tigers an opportunity to impress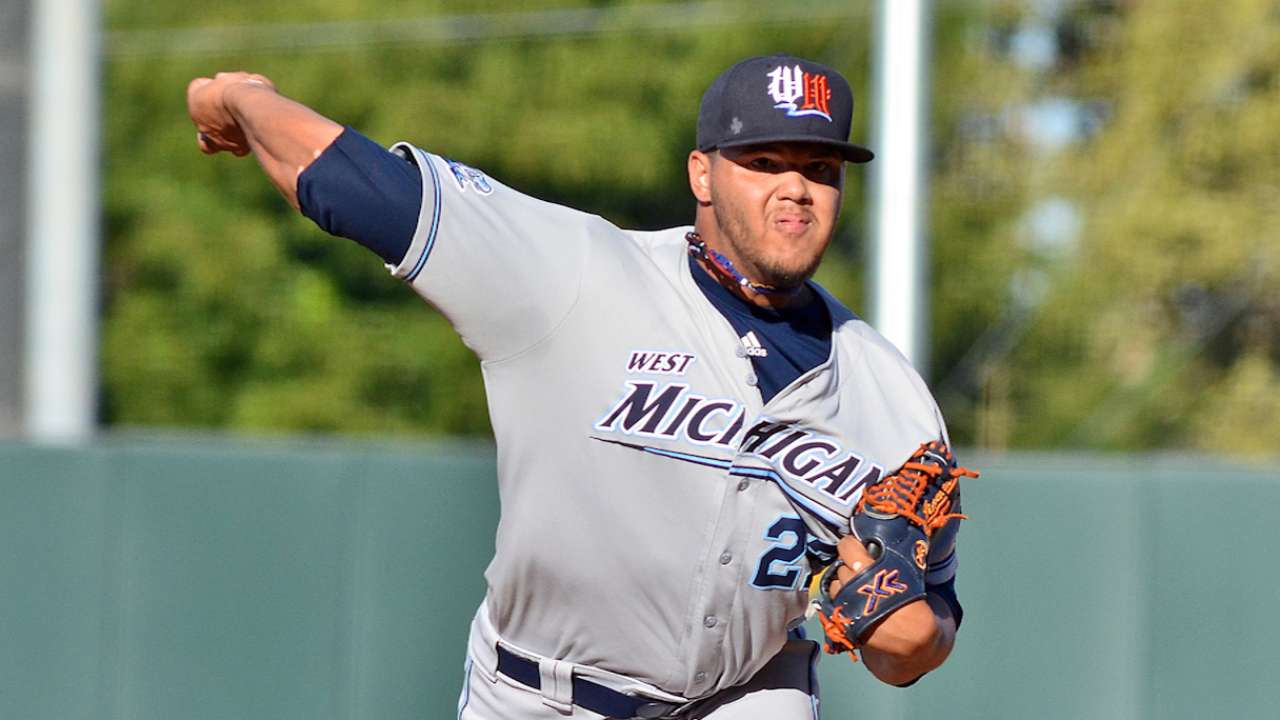 TORONTO -- Tying the Tigers into the SiriusXM All-Star Futures Game history sounds like an odd endeavor, given the travails of Detroit's system. However, the Tigers have gotten a lot of use out of the midseason showcase over the years.
When the Tigers were in the midst of their run of American League Central titles, it was a way to show off prospect for potential deals. Three times in four years, former Tigers GM Dave Dombrowski had prospects in the Futures Game that went elsewhere at the Trade Deadline later in the same month.
When the Tigers became sellers at last year's Deadline, the Futures Game came in handy for scouting talent. Jairo Labourt was a Blue Jays lefty pitching prospect at last year's game in Cincinnati, before the Tigers grabbed him in the David Price trade a few weeks later.
This year, as the Tigers look to draft and develop within their organization, the Futures Game was a chance for exposure to a Major League environment before getting to the big leagues. Closer Joe Jimenez delivered on the big stage, retiring the only batter he faced in the World Team's 11-3 win and stranding a pair of runners on base in the second inning. Christin Stewart flied out to left in his only at-bat after entering the game to play left field in the sixth inning.
"You put them on stage with the best of the best and let them perform," assistant general manager David Chadd said. "It's kind of like an All-Star Game. You don't put a whole lot of stock in a poor performance. But if they have a positive performance, then great.
"It's an interesting game. It's just getting on that stage for those type of players and performing. I think it's an honor ... for these kids."
For Jimenez, who pitched in last year's game, the call to the Majors could be coming sooner rather than later, as he's dominated both the Class A Advanced Florida State League and now the Double-A Eastern League. As speculation builds about an in-season callup to the Majors, even with manager Brad Ausmus downplaying the chances, a strong Futures Game outing would only add to Jimenez's case.
Jimenez heads to San Diego with just three runs allowed on 13 hits over 32 2/3 innings between Lakeland and Erie, walking 11 and striking out 55. Two of those three runs came on Friday night against Altoona, saddling him with his first loss of the season.
For Stewart, by contrast, the Majors remain a distance away -- as he works through his first pro season. After hitting 20 home runs at Lakeland, the next step is a promotion to Erie, which could come at some point this summer.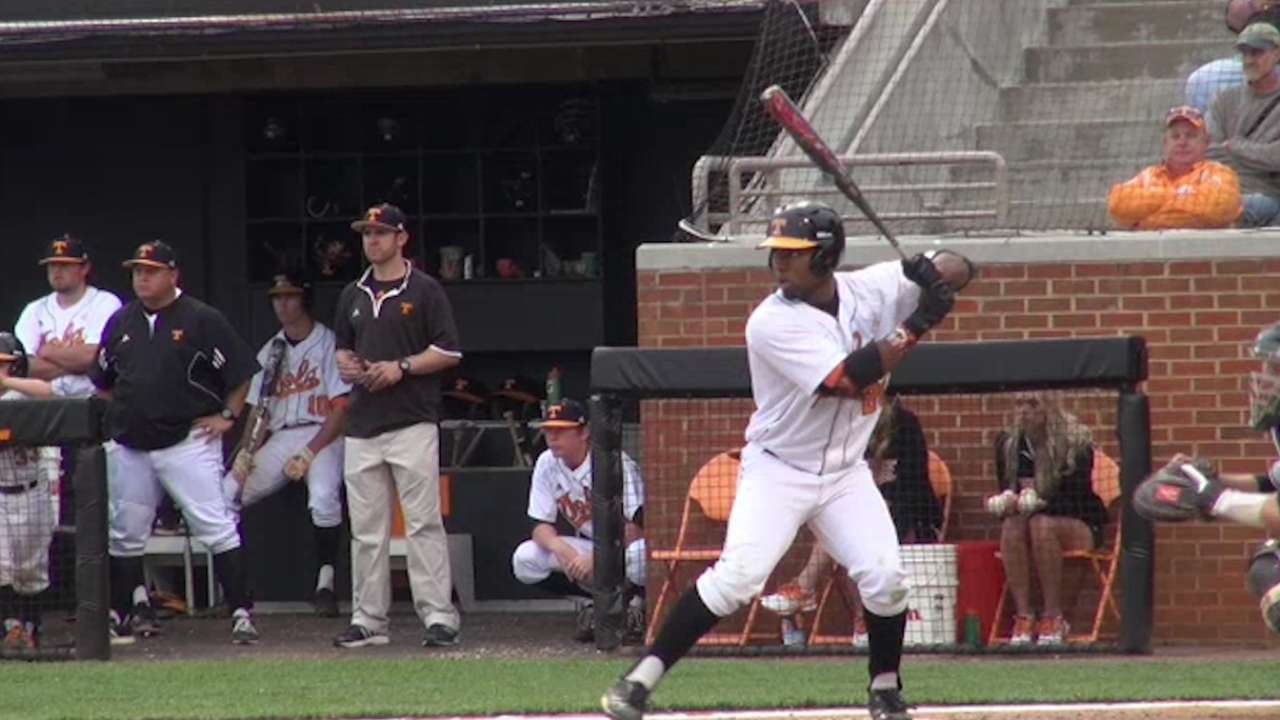 "We're happy with the progression," Chadd said. "When you take a first-year guy and put him in the Florida State League and [he performs] well, those are good signs, good indicators."
The Futures Game gave Stewart exposure to more advanced pitching. Even if only turned out to be one at-bat, it's an experience worth having, as far as the Tigers are concerned
. "This is unbelievable, especially in my first full season," Stewart said. "It's awesome. Such a blessing."
In the end, Chadd said, there's a simple philosophy he tries to impart to prospects on their way up the developmental ladder.
"Don't get caught up in where you're at. Just stay focused on where you want to be," said Chadd, "and that's the Major Leagues. It can be accelerated, as we've seen in the past, and it can be a progression."
The Futures Game, he believes, can be a taste of that end goal.
Jason Beck has covered the Tigers for MLB.com since 2002. Read Beck's Blog, follow him on Twitter @beckjason and listen to his podcast. This story was not subject to the approval of Major League Baseball or its clubs.