Happ first Toronto hurler to 12 first-half wins since Doc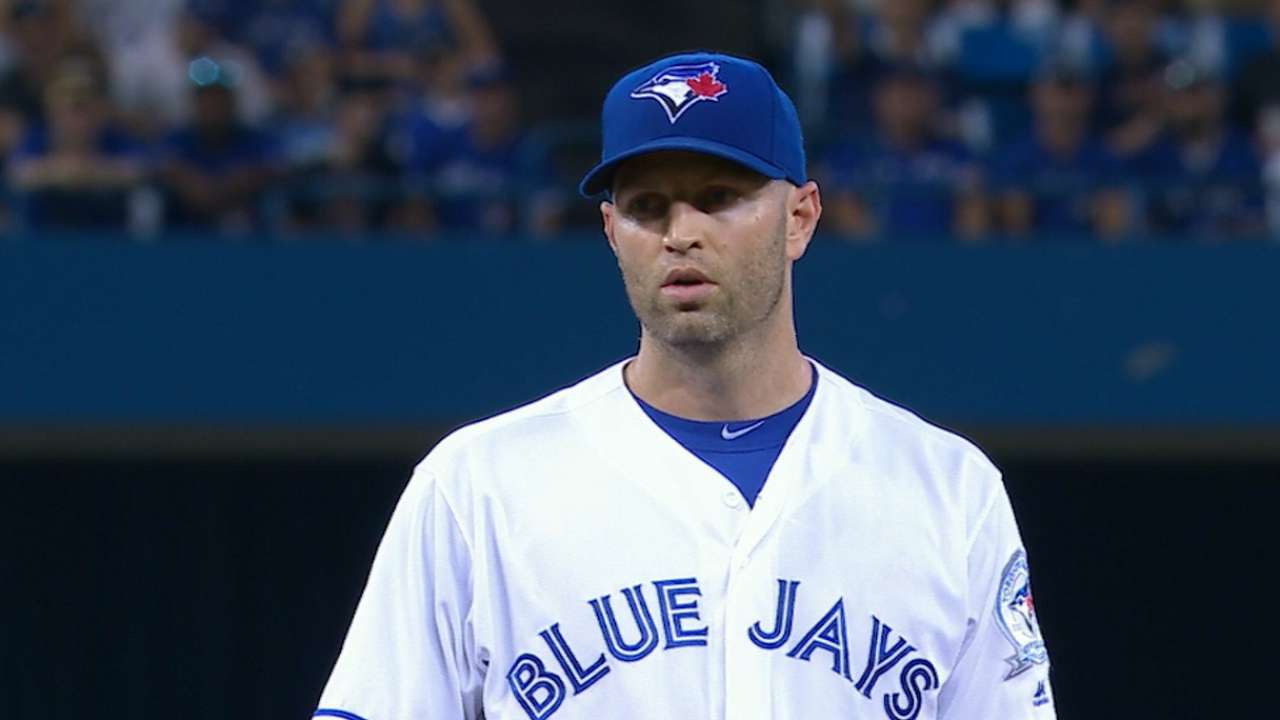 TORONTO -- The last time J.A. Happ and Roy Halladay were mentioned in the same sentence was probably back in 2010, when the two were teammates for a brief time in Philadelphia. They're being mentioned together again, but this time for completely different reasons.
Happ picked up his 12th victory of the season after tossing 5 2/3 scoreless innings during the Blue Jays' 6-0 win over the Tigers on Friday night. The veteran lefty became the sixth Toronto pitcher in franchise history to earn that many wins prior to the All-Star break, and first since Halladay did it in 2006.
Wins and losses are often out of a pitcher's control. It's possible to pick up a win while giving up 10 runs and it's possible to take the loss after giving up just one. But even so, it's an impressive accomplishment and one that had Happ quickly praising his teammates after the game.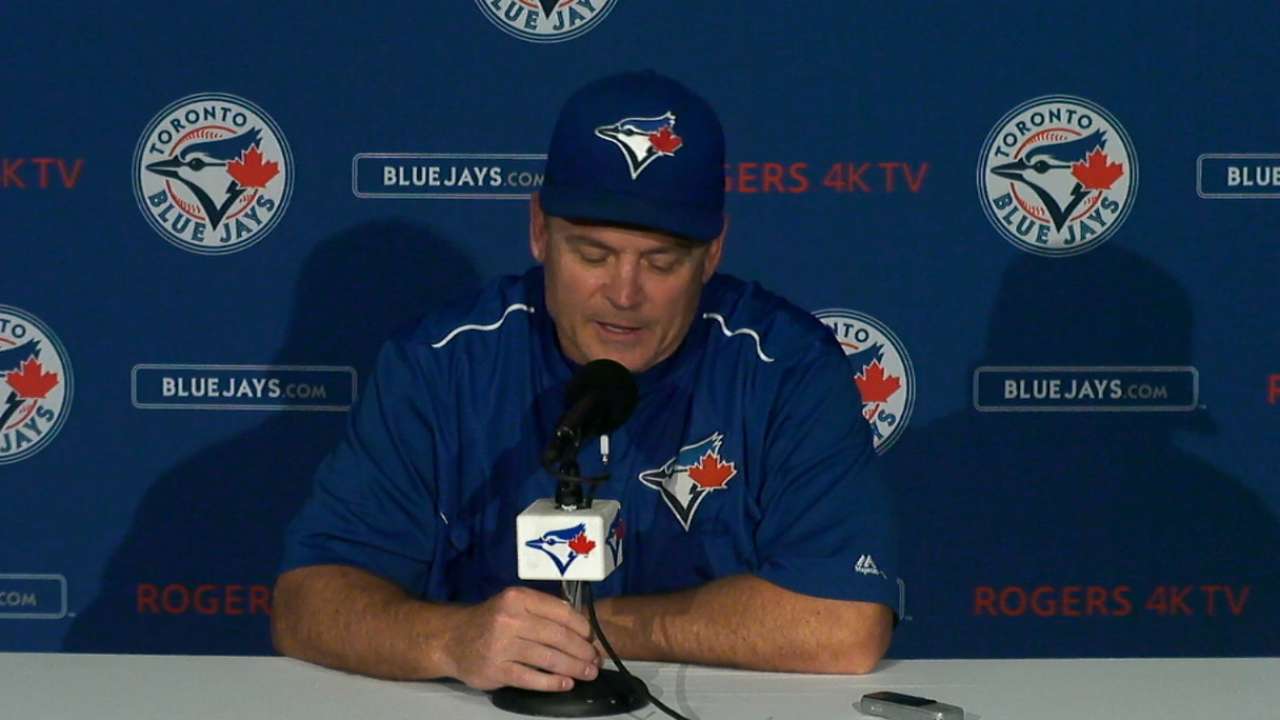 "I think it's a testament to the team and our bullpen," Happ said. "I feel good about how this first half has gone, but I'm on a good team, and that's part of the reason I came back here."
Happ has every reason to be content about his first-half accomplishments, because his success runs a lot deeper than a 12-3 overall record. He's ranked 11th in the American League with a 3.36 ERA, has 12 quality starts in 18 outings and has surrendered one or no runs nine times.
Even on a night like Friday when Happ had to battle, he found a way to keep the Tigers off the board. He went to a four-seam fastball up in the zone a little bit more than normal. He went with a lot of backdoor offspeed pitches to right-handed hitters and attacked in the inner part of the plate with a little bit more regularity.
A big part of Happ's success has been because of his aggressive approach. It doesn't always show up in high strikeout numbers -- he struck out six on Friday and is averaging 6.75 per nine innings -- but his walks have been limited to 2.62 per nine innings and he's been able to pitch deeper into games by forcing his opponents to make contact.
"What is he, 12-3? That's not by mistake," Tigers catcher James McCann said. "I don't care what kind of run support he's getting. Putting up that kind of record through the first half says he's throwing the really well."
Happ's work is now done for the first half. He will get to enjoy the All-Star break and likely will take the mound again during Toronto's first series back in Oakland next weekend. He can also take some pride in that he has done everything this season the Blue Jays could have expected and more.
"It was another great outing for him," Blue Jays manager John Gibbons said. "He's had a tremendous first half. He's having a great season, he really is."
Gregor Chisholm has covered the Blue Jays for MLB.com since 2011. Follow him on Twitter @gregorMLB and Facebook, and listen to his podcast. This story was not subject to the approval of Major League Baseball or its clubs.