Trio of All-Stars take the mound on MLB.TV
Scherzer, Lester and Salazar make final starts before Midsummer Classic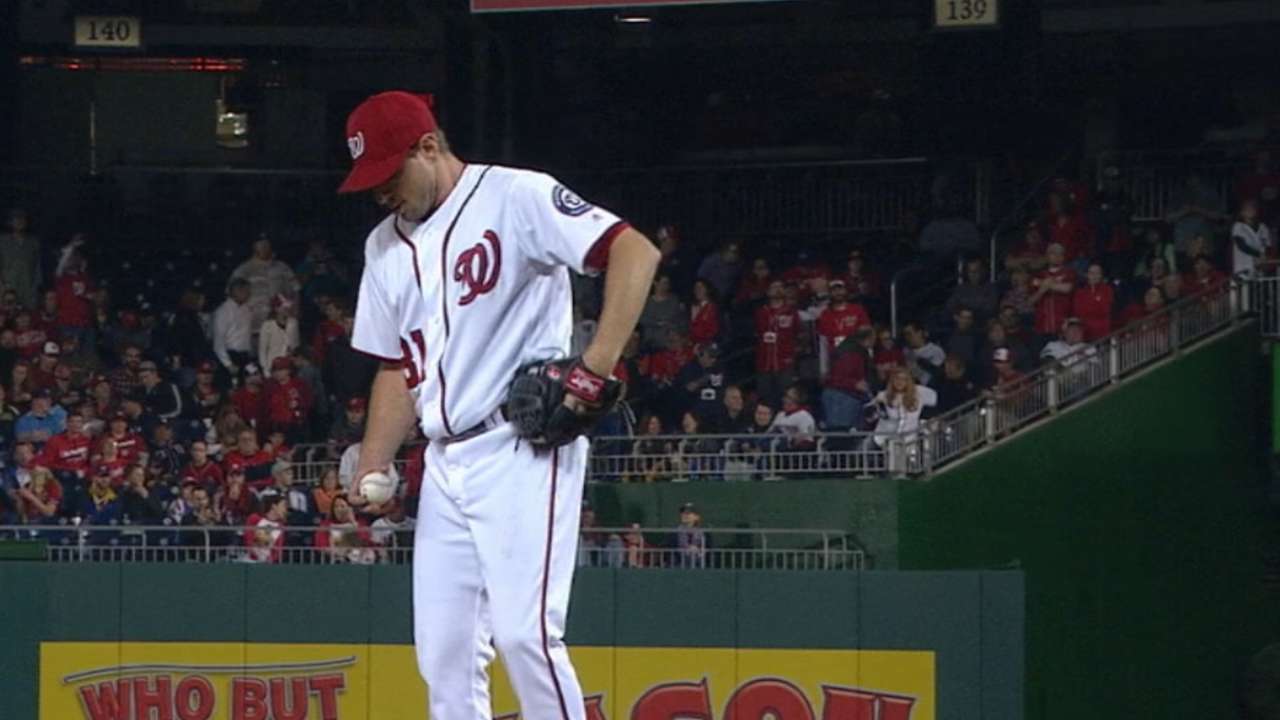 It's the penultimate day before the All-Star break, and today's full schedule of Major League games features three starting pitchers who will be heading to the 2016 All-Star Game presented by MasterCard in San Diego.
The trio going to the Midsummer Classic includes the Nationals' Max Scherzer, the Cubs' Jon Lester and the Indians' Danny Salazar. Scherzer faces the Mets and Lester opposes the Pirates tonight, while Salazar goes against the Yankees this afternoon.
And the best place to catch all the action is on MLB.TV.
MLB.TV Premium has returned with the same features as last year, and is only $79.99 for the rest of the season. This package has the best value and provides access to more than 400 devices and a free subscription to the MLB.com At Bat Premium app (a $19.99 value). It offers the best picture quality ever -- a new 60 frames per second -- for supported devices. Monthly signups for MLB.TV Premium are now underway as well for $24.99.
The new MLB.TV Single Team package is also available as a $59.99 yearly subscription. You can watch a single team's live out-of-market games in full HD.
Here's what to watch for today in the Majors (all times ET):
Scherzer faces Mets: WSH@NYM, 7:15 p.m.
The first-place Nationals send Scherzer (9-3, 3.21 ERA) to the mound against the division rival Mets, who will counter with Logan Verrett (3-5, 4.01 ERA). An All-Star for the fourth straight season, Scherzer is 1-1 with a 1.32 ERA and 20 strikeouts in two starts against the Mets this year. Verrett is filling in for the injured Matt Harvey, who is out for the season.
In addition to learning they will be without Harvey for the rest of the year, the Mets saw starter Noah Syndergaard leave Friday's loss because of arm fatigue and outfielder Yoenis Cespedes exit with a strained right quad.
Stat that matters: Nats second baseman Daniel Murphy, a postseason hero for the Mets in 2015, has hit safely in all 11 games he's played against New York this year, batting .409 (18-for-44) with five homers and 15 RBIs in those games.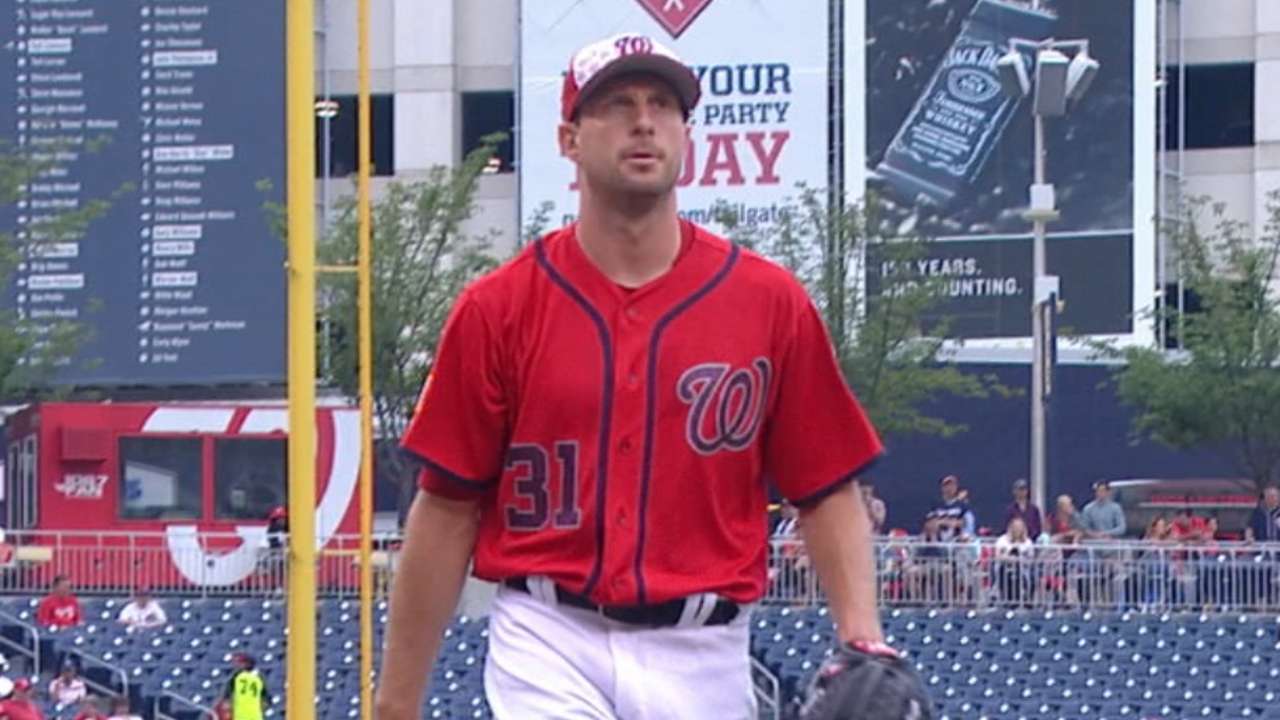 Blue Jays look to stay hot: DET@TOR, 1:07 p.m.
The Blue Jays are the hottest team in baseball with seven straight wins, and they will look to keep things rolling this afternoon behind starter Aaron Sanchez (9-1, 2.94 ERA). Sanchez carried a perfect game into the sixth inning against the Royals in his last start, and he has won his past eight decisions.
The Tigers will recall left-hander Matt Boyd (0-2, 6.44 ERA) to make his sixth start of the year. Boyd faces the Blue Jays for the second time this year. He tossed 5 1/3 innings of one-run ball against Toronto on June 7 in Detroit, but he walked five and settled for a no-decision. Boyd was selected by Toronto in the 2013 Draft and traded to the Tigers last July.
Stat that matters: Blue Jays third baseman Josh Donaldson is one run shy of becoming the sixth player in American League history with 80 runs and 20 homers before the All-Star break. The others are Lou Gehrig (1936), Ted Williams ('46), Reggie Jackson ('69), Frank Thomas ('94) and Alex Rodriguez (2000).
Lester goes for Cubs: CHC@PIT, 7:15 p.m.
The first-place Cubs are not playing their best baseball of the year and have lost 14 of their past 19 games, so they'll look to turn things around tonight behind Lester (9-4, 2.67 ERA). Chicago is 12-5 this year when the lefty starts. Lester, an All-Star for the fourth time, is also looking to rebound as he went 1 1/3 innings in his last outing, which was the shortest start of his 11-year career.
The Pirates, 8-1 in their past nine games, will counter with rookie Chad Kuhl (1-0, 4.09 ERA).
Stat that matters: Lester is 2-1 with a 1.96 ERA in three starts against the Pirates this year.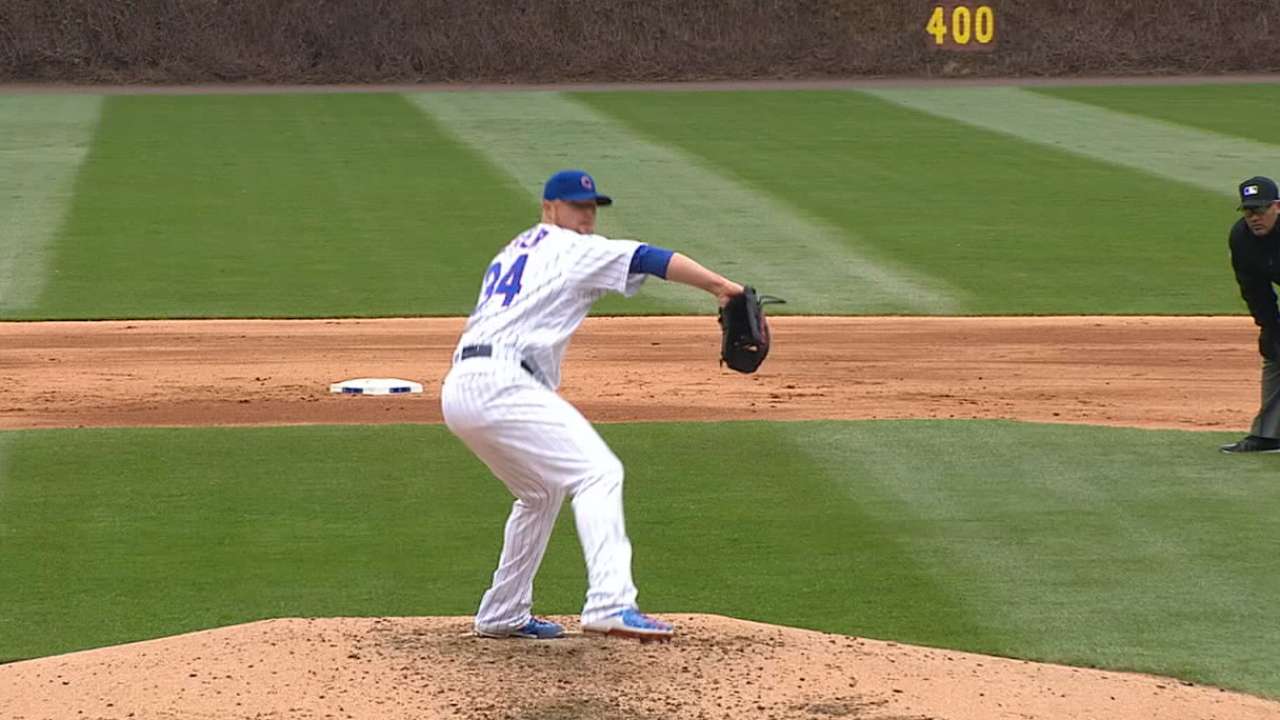 Sabathia returns to roots: NYY@CLE, 4:10 p.m.
CC Sabathia (5-6, 3.48 ERA) starts for the Yankees against the Indians, the team that drafted and developed him. Sabathia is one of eight pitchers in the modern era (since 1900) to earn at least 100 wins with multiple franchises (Indians, Yankees). He's 3-1 with a 1.91 ERA in four starts in Cleveland as a visitor.
Salazar (10-3, 2.36 ERA) starts for the first-place Indians, who are 3-4 following a 14-game win streak. An All-Star for the first time in his career, Salazar leads qualified AL pitchers in ERA.
Stat that matters: Sabathia is the all-time leader in wins (51), starts (122), innings pitched (781 1/3) and strikeouts (704) at Progressive Field.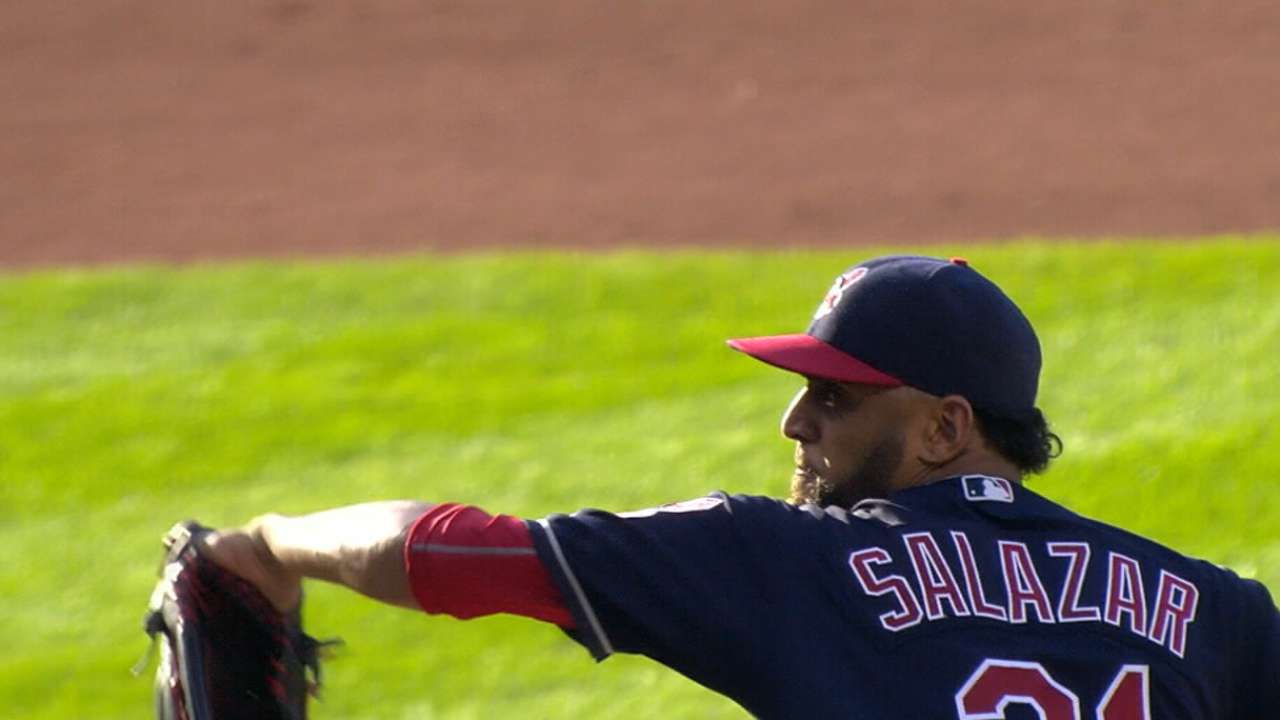 MLB.TV Premium subscribers get the Mosaic View -- split screen or quad, available on PC or Mac only. That always comes in handy, especially when scoreboard-watching looms. MLB.TV Premium and MLB.TV Single Team subscribers both enjoy HD and both will get real-time highlights and player stats automatically loaded moments after they occur (only for the game you are watching with MLB.TV Single Team, and for all games with MLB.TV Premium).
Austin Laymance is a reporter for MLB.com. This story was not subject to the approval of Major League Baseball or its clubs.